GRAND PRAIRIE, Texas – Six Flags Entertainment Corporation today announced its board of directors has appointed Jim Reid-Anderson, who has been serving as Executive Chairman of the company since February 2016, as the company's new Chairman, President and CEO effective immediately, replacing John M. Duffey who has retired from the company. Reid-Anderson formerly served as Chairman, President and CEO of Six Flags from August 2010 through February 2016. Under his leadership the company set a new strategic direction, achieved all-time high guest and employee satisfaction ratings and significant operational improvements, and drove a ten times return on investment for shareholders. Among other leadership roles, Reid-Anderson previously served as Chairman, President and Chief Executive Officer of Dade Behring Inc., a manufacturer and distributor of medical diagnostics equipment and supplies, where he also drove a ten times return on investment for shareholders along with significant employee morale improvements and customer satisfaction increases.
"Six Flags is the leading regional theme park company in an extremely attractive industry, and we have significant global growth opportunities in the short, medium and long term," said Reid-Anderson. "I am very proud and excited to rejoin the operating team and look forward to executing our business strategy. We have had seven record years in a row and I believe that the best is yet to come. I do want to wish John all the very best for the future and to thank him for his major contributions during his excellent tenure with the company, including his time as president and CEO."
As previously announced, the company will release second-quarter 2017 financial results on Wednesday, July 26, 2017.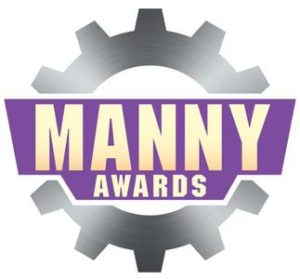 CINCINNATI, Ohio – At the 2017 Manny Awards, hosted by Cincy Magazine, Gold Medal was awarded recognition as a "Best Place to Work."
Acknowledging excellence in the manufacturing industry, the Manny Awards honor local Cincinnati companies in categories including: New Product Innovation, Best Apprenticeship Program, Top Growth and Best Place to Work.
The Best Place to Work category is defined by employee engagement, benefits structure, employee recognition programs and influence in the community.
President, Adam Browning accepted the award on behalf of the company. "Gold Medal considers it an honor to have earned the designation of 'Best Place to Work.' Our employees are at the heart of what we do. That's not just something we say; we commit to demonstrating it through our first-rate benefits package, employee appreciation activities and profit sharing programs," he affirms.
Echoing the same sentiment, CEO and Chairman, Dan Kroeger expressed his gratitude stating, "This award stands out because of what it means for the individuals who make Gold Medal's success possible. Day to day, they give their best efforts and as a company, we want to thank them by creating an environment where employees are valued and rewarded."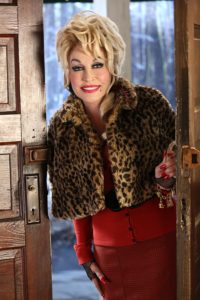 NASHVILLE, Tenn. – 'Dolly Parton's Christmas of Many Colors: Circle Of Love' receives Emmy nomination in the "Television Movie" category! In the two-hour movie, the Partons, a family of humble means living in the mountains of Tennessee, face a devastating event that challenges their will. But when they experience a bewildering Christmas miracle, the Partons are drawn closer together than ever — with deepened faith and love for one another. Alyvia Alyn Lind, Jennifer Nettles, Ricky Schroder, and Gerald McCraney co-starred in the holiday movie 'Dolly Parton's Christmas of Many Colors: Circle of Love,' which aired on NBC, with Dolly Parton making a special guest appearance.
"I am so very proud and excited to have "Christmas of Many Colors" be nominated for an Emmy award," says Dolly Parton. "Special thanks to my partner and executive producer Sam Haskell, a wonderful cast and crew, Steve Herek (our producer) and Pamela Long for a great script. And a special thanks to all of the many fans that watched it."
"This project for me was a celebration of the family and the beautiful story of Miss Dolly Parton. Each day I played Avie Lee Parton was a joy. For "Christmas of Many Colors" to be nominated and celebrated further by the Emmy's, thrills me," adds Jennifer Nettles.
The 69th Emmy Awards will telecast live from the Microsoft Theater in Los Angeles, Sunday, September 17 (8:00-11:00 PM ET/5:00-8:00 PM PT) on CBS. Stephen Colbert will serve as host. The 69th Emmy Awards is produced by White Cherry Entertainment. Glenn Weiss and Ricky Kirshner are executive producers; Weiss is director; and Chris Licht, executive producer of The Late Show with Stephen Colbert, is a producer.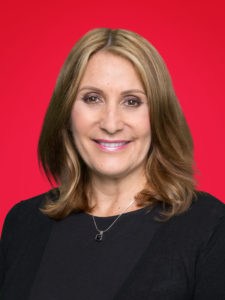 NEW YORK, N.Y. ­– RWS Entertainment Group, an Emmy Award-winning New York-based live entertainment production company that creates custom entertainment, live events and brand experiences for top resorts, cruise lines and theme parks, announced today the appointment of Deborah Eicher as head of International Business Development. Eicher will be based in London and lead RWS' ongoing business expansion efforts in global markets with an emphasis on Europe, Asia and the Middle East.
Eicher brings over 17 years of commercial and marketing experience in the leisure and entertainments industry, has an MBA, ICAE and is on the Board of Directors of the IAAPA Foundation. Eicher recently worked as Global Business Development Director at Scruffy Dog Ltd., HB Leisure and was President, Global Industry Relations and Business Development for Picsolve focusing on the US, Far East, and Middle East.
"I'm thrilled to be working with such a talented team at RWS Entertainment Group," says Eicher. "I look forward to heading our global expansion and offering our Broadway calibre entertainment productions to theme parks and attractions around the world."
"Deborah's past success and experience within the leisure and attractions industry make her the perfect candidate to lead RWS' expansion efforts on an international level," said Ryan Stana, CEO and Founder of RWS Entertainment Group. "We are confident in her ability to introduce RWS' services to businesses abroad and be a valuable member of our fast-growing company."
RWS Entertainment Group is North America's largest provider of branded stage shows and experiences, providing a full-service approach to custom entertainment for clients that range from NBCUniversal and Westfield to Macy's and Mattel. Working with clients such as Holland America Line and Hard Rock Resorts International, RWS has the background and knowledge of creating custom entertainment experiences for global audiences. The appointment of Eicher is key to expanding RWS' footprint on a global level.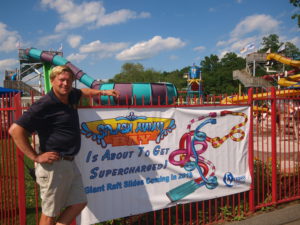 MIDDLEBURY, Conn. – It's official!
Splash Away Bay waterpark at Quassy Amusement Park here will get "supercharged" for the 2018 season, park officials announced today.
Three new gigantic water raft rides with a combined length of more than 1,000 feet will be constructed during the offseason, bringing to 15 the number of slides in the lakeside complex.
"We're thrilled that we can start the project later this summer and have it completed for the waterpark's opening next year," said park President Eric Anderson.
In addition to the new slides, Quassy will also construct Splash Away Bay Café & Deck overlooking Lake Quassapaug. Guests at Quassy Beach and the waterpark will be able to purchase food and beverages at the café and enjoy rooftop seating.
Big Thrills On The New Slides
The new slides will be provided by ProSlide Technology, Inc., of Ottawa, Ontario, Canada. ProSlide was the vendor for the existing 12 slides at the attraction, which was first introduced in 2003 as Saturation Station. The project will be located in an area now occupied by picnic tables on the north side of the property.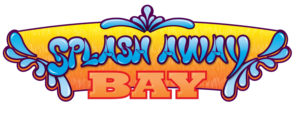 The largest of the three giant slides will be a TantrumTWIST, also known as TORNADO, which will accommodate two-person rafts.
The patented funnel shape flushes riders up the TANTRUM walls, oscillates each tube multiple times and generates the suspended-weightlessness sensation that is unique to ProSlide funnel rides.
After dropping into the funnel, riders are swept up the wall to the equator line, which is actually perpendicular to the ground. The ride creates the illusion of going over the edge and keeps even the craziest thrill enthusiasts returning for more.
Two gigantic PIPEline serpentine slides will round out the three-ride attraction. The new slides will all depart from one platform and conclude in runoff troughs near Saturation Station. The PIPEline slides are designed for single our two-rider rafts.
"ProSlide is extremely proud to be the trusted partner to Quassy Amusement Park for every one of the waterslides at Splash Away Bay. We are thrilled to be working again with the Quassy team to add brand new guest experiences to Splash Away Bay," said Phil Hayles, vice president business development, ProSlide Technology.
The waterpark expansion will be the single-largest investment in the park's history, Anderson noted.
"Within the past several years, we have invested heavily in the park with new water attractions, amusement rides and infrastructure improvements," Anderson added. "Two new rides were added this year as well as our new candy shop and administration offices."
Vast Improvements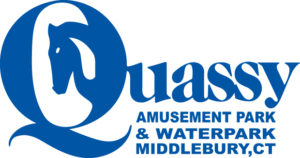 In 2015 Quassy announced a multi-year plan to add new attractions to the waterpark. Last year Slide City, a five-slide complex for children, was introduced as the first phase of the strategy.
Also, Reverse Time, a major thrill ride and the first in all of North America, opened in the amusement ride area of the park.
"The opening of Saturation Station in 2003 really set the stage for the vast improvements we've been able to make in recent years," noted George Frantzis II, a park owner.
"Wooden Warrior, our marquee roller coaster, opened in 2011 and we doubled the size of the waterpark in 2013. Those were monumental accomplishments for us – a small, family-owned business," Frantzis added.


FORT SMITH, Ark. – Erik Covitz, founder and CEO of Worldwide Ticketcraft (WWTC), and Jim Walcott, President and CEO of Weldon, Williams & Lick, Inc. (WW&L) jointly announce the closing of the acquisition of Worldwide Ticketcraft by Weldon, Williams & Lick, Inc to better serve their respective customers. This move will consolidate the entrepreneurial drive of WWTC with the strength and capacity of WW&L. Combining the best practices of each company will offer the admissions industry a full suite of products and smart solution choices. Worldwide Ticketcraft will remain in Florida and continue to serve their customers with an expanded product line. Mr. Covitz will serve as Vice President of Market Development for WW&L where he will focus on bringing new products and services to the customers of both companies.
"This is very exciting news for our customers and employees", said Mr. Walcott. "It's truly an honor to have the opportunity to join with Erik Covitz and his entire team at Worldwide Ticketcraft" Mr. Covitz added, "The resources that Weldon, Williams & Lick brings to our company and customers will drive our future growth and new opportunities for our employees."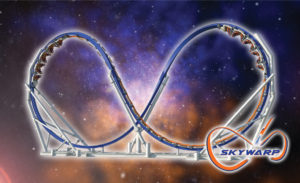 ORLANDO, Fl. – Skyline Attractions has altered the landscape of thrill rides with its latest scream maker- Skywarp. As part of the company's third anniversary, Skyline is excited to announce the sale of their first of many Skywarps, which will make its public debut in the summer of 2018. This exciting experience offers 32 passengers a unique journey as they board the competing ride vehicles. The train begins rocking back and forth, building up to full speed before completing several thrilling forward and reverse rotations through the twin Immelmann inversions.
The unique concept was first shown to the world at the 2016 IAAPA Attractions Expo in Orlando, Florida. This annual event is the world's largest showcase of rides and Skywarp was one of the most unique concepts displayed. This innovative attraction combines the speed, inversions, and capacity of a big coaster with a fraction of the necessary investment needed. The clever design of Skywarp allows it to deliver the thrills a modern rider expects, with the reliability, ease of maintenance, and ultra-compact footprint that fits in nearly any park.
"Skywarp has everything that operators of all sizes desire: Big impact, big thrills, big visibility, and big capacity with a small footprint and a small price," said Evan Souliere, founding partner of Skyline Attractions.
The small 120 foot by 30 foot footprint allows for the placement of the attraction in nearly any location, and topping out at 62 feet in height it can even fit in many indoor locations.
"The flexibility of Skywarp, combined with the excitement it delivers to guests, makes it a great addition to any park. We are thrilled to be placing the first of what we believe will be many Skywarp attractions," commented Chris Gray, Vice President at Skyline Attractions. "Stop by and see us at booth 5808 at the 2017 IAAPA Attractions Expo as we unveil where the first Skywarp will be taking guests on a wild ride," he continued.
Ride Entertainment is the sales partner for Skyline Attractions.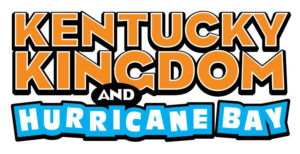 LOUISVILLE, Ky. –  Kentucky Kingdom has enjoyed record-setting attendance over the three days (Saturday through Monday) of the July 4th weekend.  During that period, the park hosted 35,000 visitors, representing an increase of more than 40% over the same period last year.  Much of the increase is attributable to out-of-state visitors.
Ed Hart, President and CEO of Kentucky Kingdom, remarked, "Many of our guests travel long distances to visit Kentucky Kingdom and Hurricane Bay, especially over the July 4th weekend.  The surge in attendance shows that the region recognizes that Kentucky Kingdom is a great place for family fun at very affordable prices."
Hart added, "We are so proud of our management staff and our 1,400 seasonal team members, who work hard every day to provide great service with a friendly smile and ensure that our guests have a fun, safe, and memorable experience at the park."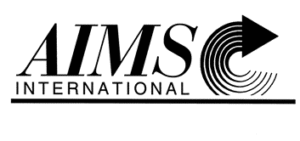 The AIMS International Safety Award is presented annually to the individual or organization that demonstrates leadership, innovation, and foresight in improving safety in the amusement industry. With safety as the industry's #1 concern for amusement industry guests and employees worldwide, efforts in improving safety are shown in many forms: the design and implementation of new products and technology, the development of safety education programs and training, and by exemplary leadership in influencing others.
Nominations for the 2017 AIMS Safety Award can be submitted by individuals within the amusement industry. The winner will be selected by a vote of AIMS International's board of directors and the award will be presented during the Amusement Today Golden Ticket Awards at Lake Compounce, Bristol Connecticut, on September 9, 2017.
The deadline for nominations is Friday, July 7, 2017. The nomination form can be found on the AIMS website at http://aimsintl.org/aa-SafetyAward.asp.
The AIMS International Safety Award was created in 2016. The inaugural award was presented to Harold Hudson during the 2016 Golden Ticket Awards at Cedar Point in recognition of his long held passion and advocacy for safety in the amusement industry throughout his career with Six Flags as well as in his work with ASTM in developing safety standards.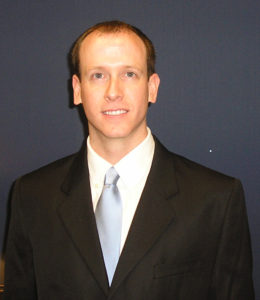 WICHITA, Kan. – Chance Rides is excited to announce that AaronLandrum, 41, has joined as President & Chief Operating Officer effective June 26, 2017.
Aaron will report directly to CEO/Chairman, Dick Chance, and oversee all operations of the company including Engineering, Production, Customer Service, Finance, and Sales and Marketing. Additionally, Aaron will work closely with Dick and his son, John Chance, to execute the company's strategic and growth objectives.
"I am excited to join such an incredibly talented and tenured company such as Chance Rides," said Aaron. "The 56-year history as the premier ride manufacturer of carousels, trams, trains, wheels, roller coasters, and other amusement rides, places us second to none in safety, quality, reliability, support, and value. These tenets drive us to create products which provide families with enjoyable lasting experiences and memories while creating customer value. I am looking forward to leading Chance Rides and the excellent team into another 50 years of growth and performance serving our diverse global customers."
With more than 18 years of experience in manufacturing operations, Aaron was previously the General Manager at PCC Aerostructures – Brittain Machine, a large structural component machining operation in Wichita, Kansas. Prior to PCC, Aaron was the General Manager at Circor Aerospace & Defense in Hauppauge, New York designing and producing highly engineered defense, aerospace, and medical products. Prior roles across the US and Mexico include Director of Operations at Transdigm Group – Semco Instruments and Division Engineering Manager at Parker Hannifin O-Ring Division.
Throughout his career at organizations ranging from $35M to $200M in annual revenue, Aaron has focused on building high performance teams, improving customer relationships, new product development, sales growth, and enhancing operational & financial performance. Aaron is a central Kentucky native and holds a bachelor's degree in Mechanical Engineering and an MBA.
"We are thrilled to have Aaron onboard and I couldn't feel more optimistic about the future success of Chance Rides under Aaron's stewardship," said Dick Chance. "I will continue to have an active role in the business while my primary focus shifts to the strategic direction of the company."