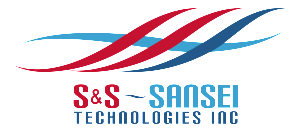 LOGAN, Utah — Another park in China will be installing an S&S tower ride later this year. S&S Worldwide, Inc. ("S&S") is pleased to announce that a Double Shot tower ride is on tap to open in late 2015 at the Eon Time theme park in Hohhot, China.
As the world's leading producers of tower rides, S&S is pleased to have the opportunity to place a Double Shot ride in the exciting and innovative Eon Time project. The developer, Eon Time Real Estate Corporation, has created a mixed-use development that fuses various aspects of natural elements with the surrounding context of the city, which will give the project a distinct identity.
"At S&S, we are very honored to have been selected to participate in the unique Eon Time project," said Tim Timco, Vice President of Sales and Marketing for S&S. "Eon Time is focused on creating developments that allow people and the environment to exist in harmony, for which the environmentally friendly air-launched Double Shot tower ride was a natural fit."
The Double Shot, already in production by S&S, will launch 12 passengers nearly 80 feet (24 meters) through two cycles of positive 3-G and negative 1-G ride experiences. The cycle repeats with two 30 mph launch sequences in every ride. According to Timco, "The Double Shot earned its name from the extra shot (or thrilling acceleration) that riders experience during the ride cycle."
Timco added, "Our team at S&S has more experience than anyone in the world in providing high-quality tower rides; and we believe that the Double Shot will be an important feature of Eon Time's exciting new venture. We're looking forward to the opening of this new ride in the coming months."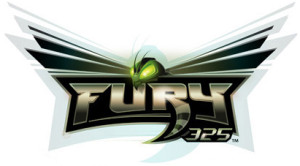 CHARLOTTE, N.C. — On Wednesday March 25 (3-25) Carowinds unveiled its monstrous Fury 325 roller coaster to the media and invited members of coaster enthusiast organizations. At 325 feet, the mega-wonder is the tallest new coaster to open this year and the tallest in the world utilizing a traditional lift hill.
The coaster is part of $50 million makeover that includes a completely redesigned front entrance, of which, Fury 325 is a key component. The new 8.2-acre main entrance plaza includes a state-of-the-art ticketing and season pass processing area and expanded guest service facilities. Upon entering the park, guests walk right through the action as riders on Fury 325 scream by both overhead and underneath at speeds not legal on nearby Interstate 77.
Themed to the fierce attributes of a hornet, the coaster exceeds 95 mph as it burns through 6,602 feet of track in just over three minutes emulating the wild, spontaneous flight of this largest member of the wasp family. Like an angry hornet chasing its target, Fury 325 will race through a series of hills, curves and quick transitions.
Guest reaction has been overwhelmingly positive with members of American Coaster Enthusiasts queuing up to enjoy as many rides as possible during the preview event. The coaster's opening garnered national attention with coverage from USA today and even made an appearance on NBC's Today Show.
Built by the Swiss engineering firm Bolliger & Mabillard, Fury 325 is the largest coaster of the company's nearly 100 coasters, superseding Leviathan, a 306-foot tall coaster of similar style that debuted in 2012 at Carowind's sister park, Canada's Wonderland in Ontario.
Carowind's and the new Fury 325 open to the general public on Saturday, March 28th.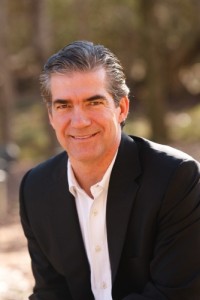 ORLANDO, Fla. — SeaWorld Entertainment, Inc. (NYSE: SEAS), a leading theme park and entertainment company, announced that its Board of Directors has appointed Joel Manby as President and Chief Executive Officer, effective April 7, 2015. At that time, Manby, 55, will also join the Company's Board of Directors. David F. D'Alessandro, who has served as interim CEO, will continue to serve as the Company's Chairman.
"The Board of Directors has completed an extensive search process and we are extremely pleased to welcome Joel Manby to SeaWorld Entertainment. Joel has nearly 20 years' experience and a proven track record with business models very similar to ours – multiple brands and multiple properties in the entertainment and theme park industries," said D'Alessandro. "Even in the most challenging business environments, Joel has consistently enhanced the performance of the companies he has led for customers, investors and employees alike. He has the experience and qualifications to lead our Company into the future."
Most recently, Manby has served as President and Chief Executive Officer of Herschend Enterprises, the largest family-owned theme park and entertainment company in the United States. While at Herschend, he has consistently driven profitable growth, expanding the company from six to 26 properties while more than doubling annual EBITDA and net cash flow. Herschend reports annual attendance of more than 14 million across its companies.
"I am honored to be selected as SeaWorld Entertainment's new CEO. This Company has tremendous brands, and for more than 50 years, families have come to our parks to learn about animals, have fun and be entertained," Manby said. "We are known for our exceptional operations and world-class animal care. My job is to build on that foundation while consistently improving and innovating in a competitive environment. I look forward to working with our more than 23,000 team members through the challenges ahead."
Before joining Herschend, Mr. Manby spent 20 years in the auto industry. From 1996-2000, he served as CEO of Saab Automobile USA, where he increased the company's sales by over 60 percent and improved its J.D. Power Quality Rating from 30th to fifth in the industry. Prior to joining Saab, Mr. Manby held various roles at GM, and was a member of the start-up team for Saturn Corporation, where he was instrumental in launching Saturn's innovative marketing and distribution strategy.
Mr. Manby was the valedictorian of Albion College, where he was a Rhodes scholarship finalist, and he earned an MBA from Harvard Business School. He serves on the boards of several companies and organizations, including Popeyes Louisiana Kitchen, Inc. and the National Advisory Board of the Salvation Army. Mr. Manby is married and has four daughters.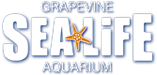 GRAPEVINE, Texas — Construction has started on the new 3,500-square-foot Rainforest Adventure scheduled to open this summer at Sea Life Grapevine Aquarium. The new permanent exhibit takes guests to the lush environment of the world's rainforests where they will encounter brand new species to Sea Life, including crocodiles, piranha, anaconda and more.
The five-gallery display replaces the freshwater lakes exhibit and spotlights a variety of animals native to exotic locations from around the world. Unique features include a piranha walk-through tunnel, a domed pop-up tank in the middle of the anaconda cave, and touch tanks with fish and invertebrates.
Guests begin their journey through the rainforest where rays of light shine through mist and the forest canopy. In the Amazonian rivers gallery, freshwater fish swim amongst twisted roots, tree stumps and lush planting. The caiman exhibit takes visitors to an abandoned ancient temple reclaimed by the forest and crocodiles. Next, visitors of all ages get an up-close view of piranha as they swim overhead in the 40-foot walk through tunnel. In the anaconda cave is a domed pop-up tank where kids can observe the intriguing lifestyle of the world's largest species of snake. Upon exiting the rainforest, guests will discover the newly re-imagined rock pools where they can touch and learn about coldwater fish and invertebrates native to the Pacific Northwest.
"This is the biggest investment we've made since our opening in 2011," says Iain Scouller, Regional General Manager Sea Life Grapevine. "The new Rainforest Adventure exhibit will recreate extraordinary natural environments with exciting architectural elements, creating a highly immersive experience for visitors."
SEA LIFE Grapevine is located at 3000 Grapevine Mills Parkway, Grapevine, Texas 76051. More information is available at visitsealife.com/grapevine.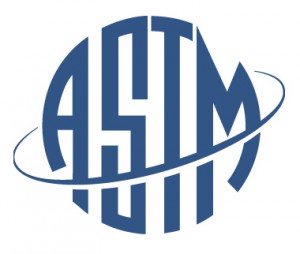 W. CONSHOHOCKEN, Pa. — Stationary wave systems bring the thrill of surfing to water parks. A proposed new ASTM standard (WK31624, Practice for the Classification, Design, Manufacture, Construction and Operation of Standing Wave Systems) will provide a reference tool for safe construction and operation that will prove useful to both manufacturers and owners of standing wave systems.
"Riding a sheet wave is an exhilarating experience," says ASTM member Marshall Myrman, leader of the FlowRider and Waves division of WhiteWater West Industries Ltd. "Since the participant is riding a 25 mile per hour sheet of water, there are certain issues that need to be addressed to ensure the safest experience possible, and that is what we are doing."
The proposed standard will present such manufacturing guidelines as structural design requirements, identification markings and design responsibilities. Regulatory agencies will be able to use the standard as a tool for enforcement and laboratories will find it helpful for benchmark testing.
This proposed standard is being developed by Subcommittee F24.70 on Water-Related Amusement Rides and Devices, part of ASTM Committee F24 on Amusement Rides and Devices. Myrman welcomes all interested parties, particularly those representing standing wave manufacturers, to join in the development of WK31624.

SANDUSKY, Ohio — Although most attention has been focused on Cedar Point's conversion of Mantis to Rogarou, the park has revealed plans for name-changes and makeovers of three more rides in 2015.
First up will be another relocation for Calypso. The historic spinning platform ride from Mack Rides of Germany, was part of a multi-ride package added to the Point in 1970. In 1994 the ride was moved from its Main Midway location to back by the Blue Streak station to make room for Raptor. Calypso will be disassembled, refurbished and relocated to the Wicked Twister Midway. The ride will also be rebranded as Tiki Twirl, which is a nod to a second Polynesian-themed Calypso that operated at Cedar Point from 1970 to 1984.
The Dodgem bumper cars, also part of the 1970 ride package, will be moved from the end of the Main Midway to a new location near maXair. In that same general area, the Good Time Theatre — the former IMAX theater that opened in 1965 — has already been demolished. The relocations and removals will free up a good chunk of real estate, but Cedar Point has been mum regarding any plans for the newly-opened up space.
Finally, the Kiddy Kingdom Krazy Kars bumper cars will be moved to the Planet Snoopy section of the park with a new name: Joe Cool's Dodgem School.
ARLINGTON, Texas — The offices of Amusement Today will be closed on Monday, February 23, due to a North Texas ice storm that is causing hazardous road conditions through the Dallas/Fort Worth area. Conditions are not expected to improve until mid-morning Tuesday, February 24.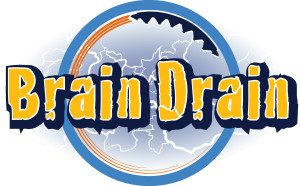 Oklahoma City, Okla. — Hang on to your hats, Oklahoma. Frontier City's all-new extreme thrill ride brain drain is going to throw you for a loop this summer – literally!
This exciting thrill ride is seven stories tall (over 72-feet high!) and puts 24 riders face-to-face as they rocket back and forth in suspense before wildly looping in an adrenaline-drenched 360° revolution.
"We are extremely excited to bring this new type of thrill ride to our guests," says Stephen Ball, Frontier City's General Manager. "It is the tallest ride to be added to the Frontier City skyline in the past decade and boasts the perfect combination of speed and suspense that is sure to please all thrill-seekers."
Get unlimited hang time on the Brain Drain and all of the other great rides and attractions at Frontier City and White Water Bay with a Double Park Season Pass! Double Park Season Passes are on sale at FrontierCity.com for $69.99 thru May 25, 2015. Frontier City will open for the 2015 season on April 11th.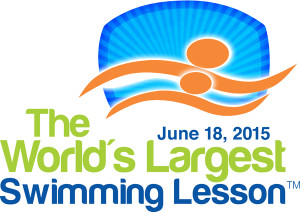 OVERLAND PARK, Kan. — Host Location registration for the 2015 World's Largest Swimming Lesson opens on Saturday, February 14. New this year, all Host Locations will teach their lessons at 10 am in their local markets as the lesson travels around the globe over the course of 24 hours. In prior years, aquatic facilities hosting WLSL events conducted lessons simultaneously at 3pm GMT.
The 2015 event will mark Team WLSL's sixth Guinness World Record attempt for the largest swimming lesson ever conducted. The international team, made up primarily of kids, works together to prevent childhood drowning by participating in a global swim lesson to spread the vital message Swimming Lessons Save Lives.
Aquatic facilities, pools and waterparks interested in becoming an official WLSL Host Location can register at: www.wlsl.org/teach.
Team WLSL set its fifth Guinness World Record on June 20, 2014 with 36,564 participants from 22 countries. Since it's inception more than 120,000 people have participated in WLSL lessons generating more than 150 million media impressions.
Tragically, drowning remains the leading cause of unintended, injury related death for children ages 1-5, and the second leading cause for children under 14. Research shows participation in formal swimming lessons can reduce the risk of drowning by 88% among children aged 1 to 4, yet many children do not receive formal swimming or water safety training.
More than forty different aquatics and safety organizations and publications support Team WLSL in their mission and encourage their members and constituencies to join the effort by registering as an official WLSL Host Location or participating in a local lesson.

In cooperation with the Pennsylvania Department of Agriculture, a six hour session dedicated to the challenge violence and rowdiness at public events has been added to the Pennsylvania Spring Amusement Ride Safety Seminar. This informational session will be held at the Holiday Inn in Grantville, PA on Thursday February 26, 2015 from 10:00am to 5:00pm.
There is no fee for this six hour session. Advance registration is required for all participants. Interested parties may should send an email to phil@paridesafety.com to register for this session. Registration deadline is Monday February 23, 2015. An optional lunch is available for $15.00.
Who Should Attend? Persons involved in management, security and operations of fairs, festivals, amusement parks, sports stadiums and family fun centers.
Topics to be covered:
Emergency Planning: The first two hours will focus on how to formulate and implement an emergency plan.
Lessons learned from past incidents.
Corrective and preventive actions that may prevent or lessen the impact of a negative incident.
Following Lunch:
Crowd control, management techniques and barricades.
Pennsylvania State Police will explain The Fusion Unit and how it can offer assitance.
Suspicious activities reporting.
The emerging role of social media and instant communications.
Alternate sites.
Command Center: How to organize, staff and implement.
Non-verbal Communication.
Overnight accommodations are available either before or after the seminar at the Holiday Inn-Grantville, (717) 469-0661. Mention that this is for the Pennsylvania Ride Safety Seminar to receive a special rate.