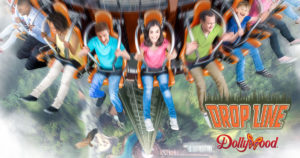 PIGEON FORGE, Tenn. — Dolly Parton declared this season at Dollywood as "The Year of the Family," thanks to the fantastic family fun which abounds throughout 2017. Today, park officials unveiled Drop Line, a 230-foot-tall free-fall experience, to media during a special sneak preview. The ride officially opens to guests on Saturday, May 6.
Drop Line lifts guests more than 20 stories above Dollywood's Timber Canyon. As it ascends, the ride's gondola slowly spins around the tower, providing guests with a bird's eye view of the Great Smoky Mountains. Guests shouldn't get too comfortable with the commanding vantage point they find more than 200 feet above the ground, however. In an instant, Drop Line descends back to the ground in a thrilling rush of excitement.
"Drop Line is the perfect new attraction for Dollywood," said the park's General Manager Gene Scherrer. "We have a number of unique rides, but this one is unlike anything else here. Our guests will have a chance to enjoy the beautiful Smoky Mountain scenery as they rise up the tower, but once they get to the top, the anticipation of the drop will certainly create memories they'll remember for quite some time," he added with a laugh.
Dollywood also soon will open Whistle Punk Chaser, adjacent to Drop Line and the award-winning Thunderhead wooden coaster. Whistle Punk Chaser is a junior coaster which throws exciting twists and turns at Dollywood's younger guests, helping prepare them for the day they can join their parents aboard the park's larger rides.

SAN FRANCISCO, CALIF. – Picsolve, the leading digital content creation partner for world-class visitor destinations, has today announced it is providing its innovative imaging technology at Music City's highly anticipated, new tourist attraction; Madame Tussauds Nashville, Tennessee. Music lovers from across the world will have the chance to capture and instantly share their live experiences as they rub shoulders with music legends from Johnny Cash to Bruno Mars, and current country superstars including Luke Bryan and Carrie Underwood.
Picsolve has been chosen as the sole partner to provide the technology behind all the interactive photography experiences within Madame Tussauds Nashville. Visitors can earn social bragging rights by having their photo taken among a host of specially created immersive sets, while surrounded by famous faces, and instantly share this moment with the world. Meanwhile its green screen technology powers an interactive experience where music fans can pose with instruments and imitate the industry's icons. Their image is captured and made into bespoke take home merchandise, including a personalised vinyl album cover, tour poster and VIP backstage pass.
The growing partnership with Merin Entertainments, known for its iconic wax attractions and other globally recognised family leisure destinations including LEGOLAND® resorts and SEA LIFE centres, continues Picsolve's rapid expansion in the US and will be the 20th Merlin operation using its innovative imaging technology in the country. The Nashville site is the 16th Madame Tussauds attraction in the world to select Picsolve as its digital content creation partner, building on its strong relationship with the worldwide family entertainment brand.
Danny Low, Head of Retail New Development Midway and RTP, Merlin Entertainment comments: "Picsolve and Merlin Entertainments have a proven track record in providing customers with inventive and exciting image opportunities. Through our partnership, we're continuing to work together to develop immersive sets and experiences that Madame Tussauds guests can enjoy. We are thrilled to have them on board for this very special musical experience in Nashville, and we look forward to our guests enjoying music through the ages during their time in Music City."
Alan Wright, Picsolve CEO comments: "We pride ourselves in equipping our partners with the industry-leading tools and the invaluable skillset they need to provide the best possible live experiences for their customers. We set the bar with our creative ideas and themed set installations and we can't wait to see how Madame Tussauds' visitors react to the experiences now that it has opened its doors to the public. The US is widely known as the land of opportunity and we see growth in this market as strategically important to our geographic diversification plans and look forward to a long-lasting and mutually beneficial partnership with Merlin Entertainments."
GRAND PRAIRIE, TEXAS – Six Flags Entertainment Corporation (NYSE:SIX), the world's largest regional theme park company, today announced it has entered into an agreement with EPR Properties, owner of Waterworld California, to operate the water park located in Concord, California. Waterworld California, formerly owned and operated by Six Flags, is Northern California's largest water park and is located 18 miles southeast of Six Flags Discovery Kingdom. The agreement is subject to approval by the City of Concord.
"This is an exciting new venture and a great opportunity to provide families with more entertainment options in this important market," said Six Flags President and CEO John Duffey. "Guests in Northern California will now have the opportunity to enjoy two beautiful Six Flags parks. This is truly a win-win, as we welcome our 20th property—Waterworld California—back into our family of parks."
The 30-acre Waterworld California features more than 35 water attractions, including the region's largest wave pool, an interactive children's play area and its newest offering—Break Point Plunge. This heart-pounding, 270-foot long looping thrill ride launches riders in a capsule from a height of more than six stories. Other extreme slides include Honolulu Halfpipe—a mammoth curved tube slide—and Cliffhanger, one of the park's signature speed slides.
Waterworld California opens for the 2017 season on May 13. Six Flags Discovery Kingdom is now open Fridays, Saturdays and Sundays and opens for daily operation, beginning May 26.
Senate Bill 70 (SB70), a bill that strengthens Kansas' amusement ride safety regulations, was signed into law on Monday, April 24 by Governor Sam Brownback.
IAAPA strongly supports effective amusement ride safety regulation enacted by the states. The association applauds the Kansas legislature for passing SB70, and is appreciative of the opportunity to provide information on globally recognized safety standards and best practices. IAAPA also recognizes the work of Representative John Whitmer (R-93), whose experience in the amusement industry was instrumental to help improve the legislation.
The legislation makes improvements to Kansas' regulation of amusement rides in several areas, including permitting, registration, fees collected, injury reporting, insurance, requirements for qualified inspectors, and more.
SB70 takes effect July 1, 2017.
If you have any questions please contact Erika Scheffer at escheffer@iaapa.org.
The Food and Drug Administration (FDA) published a final rule in 2014 requiring restaurants and similar retail food establishments that are part of a chain with 20 or more locations doing business under the same name, to provide calorie information for standard menu items as well as additional written nutrition information available upon request per the requirements in the Affordable Care Act.
Originally, compliance was to begin on December 1, 2016; however, under the FY 2016 Omnibus bill, the FDA was prohibited from using any funding to implement or enforce the regulation under one year after the FDA finalized guidance. A detailed website providing information on the final rule, guidance, and consumer resources are available here.
After many delays, the law goes into effect on May 5, 2017.
Who Must Comply
A covered establishment is a fixed position or site restaurant or similar retail food establishment that is part of a chain of 20 or more locations doing business under the same name regardless of the type of ownership and offering substantially the same menu items for sale. This includes any retail food establishment that offers restaurant-type food including food service facilities and concession stands located within entertainment venues like amusement parks and move theaters. The FDA has published guidance for non-covered establishments that would like to register voluntarily to be covered by the rule.
Requirements
Covered establishments must provide (1) the number of calories contained in a standard menu item; (2) number of calories contained in a standard menu self-service food; and (3) additional written nutrition information upon consumer request. Certain food items are exempt such as temporary items, daily specials, and custom orders. Establishments must provide the calorie information on the primary writing from which the customer makes an order selection including all written menus, electronic menus, menu boards, and online menus. The additional written nutrition information available upon request must include total calories, calories from fat, saturated fat, trans fat, cholesterol, sodium, total carbohydrates, dietary fiber, sugars, and protein.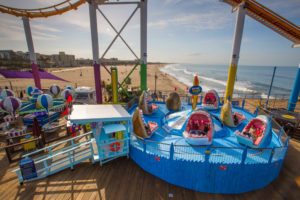 SANTA MONICA, Calif. – Pacific Park takes a new spin on a classic ride in 2017. The world's first Shark Frenzy takes a bite out of the classic Tilt-a-Whirl ride at the two-acre amusement park on the Santa Monica Pier, officially opening on Thursday, April 13.
Sitting aptly over the Pacific Ocean, Pacific Park took its most recognizable inhabitants and adapted the "Tilt-A-Whirl" ride concept for the new "Shark Frenzy" design. With seven whirling cars on tilting platforms, guests sit in the jaws of the ocean's most iconic sharks including the Blue, Bull, Great White, Lemon, Mako, Sand Tiger and Tiger species. Riders are moved in a circular motion while whirling around and sent side-to-side in sudden, unpredictable movements. The seven colorful breaching shark cars are accentuated with eclectic beach trappings such as shark warning signs, shark-bitten surfboards, lifesaving buoys and beach warning flags.
"We are proud to continue to introduce industry firsts that began with the world's first solar-powered Ferris wheel to the world's first wind-powered midway game, and now the world's first Shark themed Tilt-A-Whirl ride," says Jeff Klocke, Vice President and General Manager at Pacific Park on the Santa Monica Pier. "The opening of Shark Frenzy is part of our ongoing commitment to our guests and the community to consistently deliver an authentic California experience."
The original Tilt-A-Whirl ride has been entertaining guests since 1927 as cherry red, half-globed whirling cars. Pacific Park's shark themed Tilt-A-Whirl ride offers seven breaching shark cars that seat up to three adults or four children. The minimum height requirement is 36 inches with a supervised companion. Guests 46 inches or taller may ride alone.
The creative concept and branding for Shark Frenzy was designed by VENT, a Los Angeles-based strategy and branding shop. The specific design and artistry of the iconic Shark Frenzy breaching shark cars was by DJ Neff in Santa Monica, Calif. The Tilt-A-Whirl ride manufacturer is Larson Entertainment, Inc. in Plainview, Texas.
Pacific Park on the Santa Monica Pier, LA's only admission free amusement park, offers 12 amusement rides, 14 midway games, an oceanfront food plaza and beachside shopping. In addition to the Pacific Wheel solar-powered Ferris wheel, Pacific Park's signature rides include The West Coaster, a steel roller coaster that races 55 feet above the Santa Monica Bay; and Inkie's Air Lift Balloon Ride, the high-flying, family-sharing kids' ride. For additional information and hours of operation, call 310-260-8744, visit www.pacpark.com, follow on Twitter: @pacpark and Like at Facebook: facebook.com/pacificpark.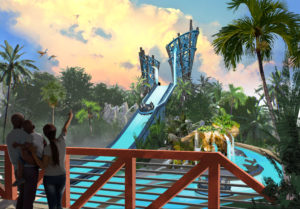 ORLANDO, Fla. – SeaWorld Orlando announces its latest world-class attraction, Infinity Falls, to debut summer 2018. Thrilling rapids will roar through the brand new rainforest river experience, while adventure-seeking guests plunge down the world's tallest river rapid drop.
"We are constantly looking at new ways to amaze our guests – Infinity Falls will do that, and more," said Jim Dean, President of SeaWorld Orlando Parks. "From the excitement of the thrilling rapids, to the unique vertical lift element, it will be an adventure that appeals to the entire family. Infinity Falls continues our commitment to investing in our park, and developing new ways to entertain and inspire our guests with meaningful, fun-filled vacations."
To bring Infinity Falls to life, designers were inspired by the rainforests of South America and the flowing rivers found within. Each raft will twist and turn through a lush jungle environment as guests experience the feel of exhilarating Class IV rapids. A unique vertical elevator will lift each raft for a dramatic launch into theriver, 40 feet below.
"Water makes up more than 70% of our planet," said Brian Morrow, Vice President of Theme Park Design Experience. "We developed Infinity Falls to tell new stories that showcase the beauty and sheer power of water and the amazing wildlife that lives in it. The result is a new river rapids adventure for our guests to explore, and actively help freshwater ecosystems in a way that only SeaWorld can bring to life."
The addition of Infinity Falls is the perfect addition to SeaWorld's ever-growing ride portfolio. From the roller coaster thrills of Mako, Manta and Kraken to the water flume fun of Journey to Atlantis, Infinity Falls will soon join the park's famed attractions as a must-do experience in Orlando.
Infinity Falls will be the centerpiece of a newly themed surrounding area, fully immersing guests in a rainforest canopy. After riding the rapids on Infinity Falls, the entire family can explore the village and take part in interactive experiences that combine play with education to create a positive impact on freshwater ecosystems. SeaWorld's Animal Ambassadors will also provide up-close encounters with animals native to South America.
Supplied by Intamin, Infinity Falls will open at SeaWorld Orlando in summer 2018.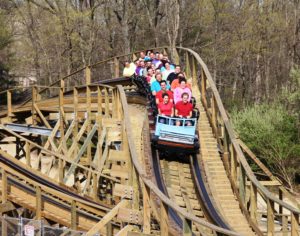 MASON, Ohio – A new roller coaster adventure awaits visitors at Kings Island this year, beginning Saturday, April 15.
The wooden roller coaster, Mystic Timbers, is themed to an abandoned lumber company and traverses16 airtime hills through wooded terrain and over water along a 3,265-foot-long track at 53 mph with a tantalizing mystery: What's in the shed?
The ride was designed and built by Pennsylvania-based Great Coasters International, Inc., which also created popular wooden roller coasters at the following Cedar Fair Entertainment Company parks: Gold Striker at California's Great America in Santa Clara, CA, Renegade at Valleyfair in Shakopee, MN and Prowler at Worlds of Fun in Kansas City, MO.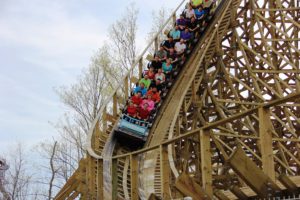 Three trains with the lead car design based on a 1960s pickup truck will accommodate 24 passengers each with a capacity of 1,200 riders per hour. Guests must be at least 48 inches tall to ride.
"Mystic Timbers is a story-driven attraction offering a ride experience that is fun, thrilling and memorable for our guests," Kings Island's vice-president and general manager Mike Koontz said. "It's everything a modern day wooden roller coaster should be, and more."
Mystic Timbers becomes the 16th roller coaster at Kings Island and the park's fourth made of wood. The addition gives Kings Island a combined total of 18,804 feet of wooden coaster track – the most at any amusement or theme park in the world.
Kings Island is owned and operated by Cedar Fair Entertainment Company, a publicly traded partnership that is listed for trading on The New York Stock Exchange under the symbol "FUN."
STEVENSVILLE, Md. — Ride Entertainment Group has issued a statement concerning a ride mishap on an attraction at the Throne Fair in Paris, France, that resembles one of the company's products:
Yesterday there was a shocking incident in Paris on the "Adrenaline" Extreme Ride, which is an unauthorized knock off device which attempted to copy Skycoaster's signature flight experience. In the incident a young girl's harness apparently failed, leaving her hanging by her ankles as she rode the 50 meter tall ride. Thankfully, despite the dangerous situation, it appears that there were no serious injuries.
The Adrenaline ride is not connected in any way to Skycoaster or Ride Entertainment. Skycoaster and Ride Entertainment have worked tirelessly to achieve its unmatched safety record, including rigid equipment inspections and mandatory operator training. If you have further questions please contact Mark at Info@RideEntertainment.com.
-Adam Sandy, Chief Business Development Officer, Ride Entertainment Group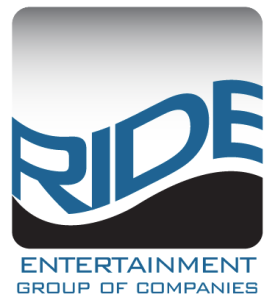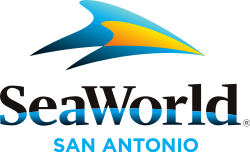 SAN ANTONIO, Texas – SeaWorld San Antonio kicks off its third annual Seven Seas Food & Wine Festival on April 21st. Sip and savor more than 85 chef-created dishes, unique wines, craft cocktails and beers from around the world as you stroll through the park each Friday, Saturday and Sunday from April 21st – May 29th. Highlighting 11 countries in six distinctive maritime regions, festival goers can sample tasty bites inspired by the great chefs of Italy, Greece, France, Mexico, Cuba, Jamaica, Korea, Japan, Argentina, Brazil and Spain. The interactive event also features live entertainment such as the Japanese taiko drummers and the Art of Food, which transforms ordinary fare into an extraordinary art form.
"Texans love to experience great food in a great atmosphere and no one can combine the two better than SeaWorld San Antonio," said park president Carl Lum. "Our culinary team led by our executive chef, Scott Ronczkowski, brings the opportunity to sample international cuisine in a casual atmosphere, while guests can also enjoy a fun day filled with shows and thrills," added Lum.  
The festival is included with any SeaWorld Pass, Fun Card or daily admission. Guests may purchase individual tastings or sampler packages that include multiple tastings starting at $26.99. To view a complete menu, including specialty wines, craft beers and cocktails from each region, visit the festival website.
The Seven Seas Food & Wine Festival offers bold flavors for every taste on Fridays, Saturdays, Sundays (April 21–May 28) and Memorial Day on Monday, May 29. The festival is open from 11 a.m. to park close on all event days.