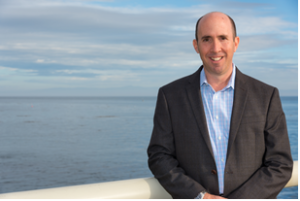 ALEXANDRIA, Va. – The board of directors of the International Association of Amusement Parks and Attractions (IAAPA) elected David Rosenberg second vice chairman. Rosenberg is a vice president of Monterey Bay Aquarium. He will serve as second and first vice chairman of IAAPA before taking the helm of the global attractions industry trade association as its chairman of the board in 2019. The board made the selection in accordance with IAAPA's governance guidelines following the recent passing of Al Weber, Jr. Ph.D., who had been elected to the position in September.
"With David as our chairman in 2019, IAAPA will enter its second century with a leader who embodies the membership diversity that now exists in the organization," said Will Morey, chairman of the IAAPA governance committee and president and CEO of Morey's Piers in Wildwood, New Jersey. "David brings to the role 26 years of experience in the travel and tourism industry and has been a key member of IAAPA's leadership team over the last 10 years including serving as a volunteer chair of several IAAPA committees and as a member of IAAPA's board of directors. He has been a tireless advocate for membership development supporting the initiation of many new programs and member benefits. Given the experience he has gained over the years working in multiple segments of our industry, including amusement parks, hotels, and zoos and aquariums and his strategic insights into creating exceptional guest experiences, we are confident David is ideally suited to chart and lead the association's course into the future."
"I'm humbled to be selected to help lead our global association during this exciting time for the worldwide attractions industry," said Rosenberg. "In the next few years IAAPA will establish its new headquarters office in Orlando as we begin to plan for the next 100 years of the association. I look forward to playing a leadership role in shaping that future."
In his role leading the guest experience at Monterey Bay Aquarium, Rosenberg chairs the Visitor Experience Steering Committee, which is responsible for strategic planning and implementation of all aspects of the aquarium visit that is enjoyed by more than 2 million guests annually. He has helped the aquarium, a nonprofit organization whose mission is to inspire conservation of the ocean, become a benchmark for excellence in the global attractions industry. The aquarium is not only a top tourism destination in California, but it also provides free education programs for 90,000 school-children a year, conducts scientific research, facilitates the most recognized sustainable seafood program in the world, and advocates for more informed ocean policies locally and globally.
Rosenberg's career began at Walt Disney World in Orlando, Florida. He rose to the executive ranks of Hyatt Hotels Corporation at some of their top properties in the United States. In 2007, Rosenberg joined the Monterey Bay Aquarium.
He is highly involved in the hospitality community and served on the executive committee for Monterey County Hospitality Association, an organization representing attractions, golf courses, hotels and resorts throughout Northern California. Additionally, he is a member of an Academic Advisory Committee for California State University, Monterey Bay, and is an active member of the Association of Zoos and Aquariums. He is a past member of the board of directors for "Voices for Children" in Monterey. Rosenberg has also authored articles on methods to enhance the visitor experience and is a sought-after speaker at industry conferences and symposiums throughout the world.
Rosenberg is an active member of IAAPA where he recently served on the board of directors and was chairman of the global membership committee. He has served as chairman of the IAAPA zoos and aquariums committee and was a member of various constituency committees. In 2015, he was awarded the prestigious IAAPA Outstanding Service Award for his contributions to the global attractions industry.
Rosenberg has a bachelor's degree from the University of Arizona and is an IAAPA Certified Attractions Executive (ICAE).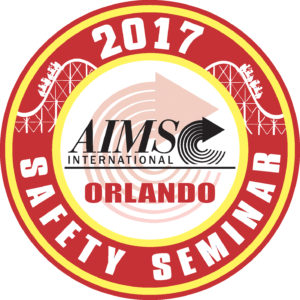 NASHVILLE, Tenn. – Jim Seay, President of Premier Rides, will deliver the keynote address during the opening session at 2017 AIMS Safety Seminar. The seminar will take place January 8-13, 2017 at the Doubletree by Hilton Orlando at SeaWorld Florida.
"We are thrilled that Jim will speak to our students and instructors", said Karen Oertley, AIMS Executive Director. "Premier Rides is on the leading edge of ride safety, accessibility for guests, and technology advancements. With his unique background in innovative ride development with a focus on guest safety, his remarks are sure to inspire."
Seay is chair of the IAAPA Global Safety Committee and is a member and immediate past chair of ASTM Committee F24 on Amusement Rides and Devices. The committee develops and refines ride safety standards that are used globally. He has promoted the use, application, harmonization, and adoption of ASTM amusement standards around the world, and has testified before the United States Congress about industry safety.
Seay's background gives him a unique perspective. A Cornell University graduate, he earned a bachelor's degree in mechanical and aerospace engineering and did graduate studies at California State University Long Beach. He was an aerospace engineer at Hughes Aircraft and then an engineering and maintenance executive at Six Flags Theme Parks Inc., before joining Premier Rides Inc. in 1995 as executive vice president of engineering. He was named president of the company the following year.
Seay serves on the IAAPA Foundation Board of Directors, and is a member of the AIMS International Board, the Executive Committee of ASTM F24, the Themed Entertainment Association, the National Safety Council, and several regional attractions associations. He also serves on a number of philanthropic boards including the Living Classrooms Foundation in Baltimore, Maryland.
"I am honored to have the opportunity to present the keynote speech during the 2017 AIMS Safety Seminar. The industry is incredibly fortunate to have so many people including park operators, ride inspectors and manufacturers volunteering their time to travel from around the globe, to train and to discuss the importance of safety in our industry. I look forward to sharing a global vision for safety that highlights how critical those attending the AIMs conference are to a very productive seminar," commented Mr. Seay.
Seay has been honored with numerous industry awards in recognition of his work and contributions to industry safety. In 2015, he was honored for his extraordinary contributions to the field of international voluntary standards for the amusement industry when presented with the prestigious ASTM International 2015 William T. Cavanaugh Memorial Award, the highest award that ASTM International bestows upon an individual. In 2013, he was honored with the Lifetime Service Award by IAAPA, a prestigious award is given in recognition of an individual's contributions to the industry and to IAAPA. It honors IAAPA members who excel in performing services for the association and the industry; persons who are dedicated to its well-being, and who have been doing so in excess of twenty years.
Seay's passion for amusement ride safety is demonstrated by the countless hours he has volunteered over the past twenty-five plus years to the development of global safety standards; including six years serving as Chairman of ASTM F24. Seay continues to do so by encouraging member participation in standards creation and also promoting next generation involvement in both IAAPA and ASTM.
TANNERSVILLE, Pa. – This evening, Camelback Resort officially debuted its new Galactic Snowtubing attraction – an illuminated, exhilarating after-dark snowtube experience that is unlike anything else in the country. Following an official ribbon cutting ceremony, special invited guests and media were among the first to launch themselves down the country's largest snowtubing park, completely transformed with lasers, music, and an amazing LED light show across all 42 high-speed lanes.
Also new is Base Camp 1 Lodge, located at the base of the snowtubing park. Here guests can purchase snowtubing tickets, relax between exhilarating snowtube runs, and warm up with a cup of hot cider or cocoa and the Camelback tradition of hot waffles, day or night. After a break or snack, guests can quickly and effortlessly get back to the snowtubing thrills by way of two magic carpets that take both tube and rider back to the top.
"Not everybody skis or snowboards, but snowtubing is a fun, outdoor winter activity that everyone can participate in," said Brian Czarnecki, vice president of sales & marketing. "Camelback Resort is already home to the largest snowtubing park in the country, and the launch of after-dark Galactic Snowtubing completely transforms the experience."
Camelback Resort offers close-to-home winter fun for beginners to aficionados from northeastern and central PA, along with the markets of NYC, Long Island, NJ and Philadelphia. Guests can come for the day, or stay at Camelback Lodge & Aquatopia Indoor Waterpark and experience Camelback Resort's many indoor and outdoor amenities. Camelback Lodge & Aquatopia Indoor Waterpark offers the nation's best Ski, Splash & Stay package! A one-night stay includes accommodations at the slope-side Camelback Lodge, access to the 84-degree Aquatopia, the largest indoor waterpark in the Northeast, and up to four free lift tickets and snowtubing tickets – a $267 value. (Day/date restrictions apply.)
Camelback Resort welcomes guests to 34 trails, all illuminated for night skiing and snowboarding, 100% snowmaking, and 16 lifts. Named the #1 place in America to learn to ski and snowboard by the Huffington Post, Camelback Resort is the recipient of the coveted Conversion Cup from the National Ski Area Association for excellence in beginner programs, in particular, their Terrain Based Learning programs.
The offices of Amusement Today close at 1 p.m on Tuesday, December 20, 2016, and will re-open on Monday, January 2, 2017, in order to give our employees a chance to celebrate the Christmas and New Year holidays with their family and friends.
Extra! Extra! Your Desktop Edition will NOT be published on Dec. 23, 26, 30, 2016 & Jan. 2, 2017.
As always, should breaking news occur, Amusement Today will post news on amusementtoday.com.
The entire staff of Amusement Today wish all our friends in amusement industry a safe and happy holiday season!
PLAINVIEW, Texas – After the tragic death of National Roller Coaster Museum founding board member Mark Moore this past July, his family and business wanted to ensure his legacy while maintaining the efforts of the National Roller Coaster Museum in which he strongly supported.
Moore was a true amusement industry pioneer. In 1982 he founded Uremet, an industry leading urethane wheel manufacturer where he remained as president. Moore brought his business acumen and a strong, innovative vision to the NRCMA board over his eight years as a member of the organization dedicated to preserving and protecting the legacy of the amusement park industry.
A fundraiser started during the International Amusement Parks and Attractions 2016 Attractions Expo in Orlando in November was sponsored by Uremet and the Moore family, and continues to bring in generous donations. Uremet presented the NRCMA with the first donation — a $100,000.00 check during the show.
To date the fundraising campaign has raised $322,490.00 to further the goal to endow an expansion of the Museum's Plainview, Texas archive facility.
With the Mark Moore Memorial fundraiser, the NRCMA is proposing to double the size of its current archive facility and to create a showroom for public access to select artifacts within the Museum's collection. Plans are to open the new wing to the public, as the first true test as a museum facility. The expansion will be named for Moore and will quantify his success in the industry and his support of the NRCMA. An architect is already working on proposed preliminary building plans. No time table for opening has been set as fundraising is still underway.
To donate to the NRCMA to aid in the protection and preservation of historic roller coasters and amusement park artifacts:
Mail to: NRCMA, ATTENTION: Jeff Novotny, NRCMA treasurer, PO Box 5424, Arlington, Texas 76005-5424
Purchase at Amazon: select AMAZONSMILE and 0.5% of your purchase will be donated to the NRCMA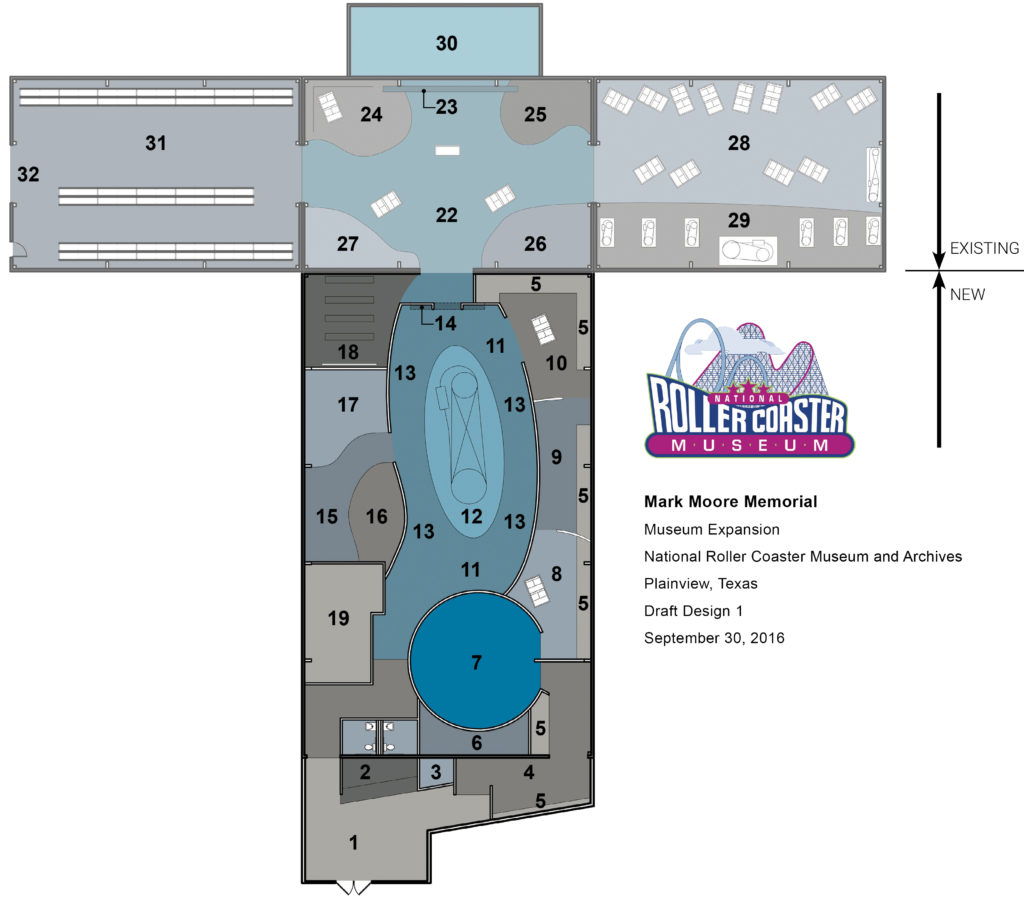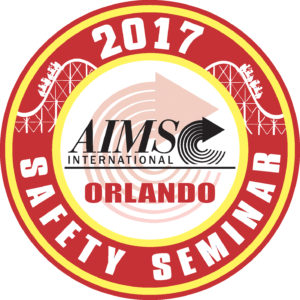 These Certification programs can be taken as part of the AIMS Safety Seminar or independently by individuals working in the live entertainment and amusement industry.
The 2017 AIMS Safety Seminar will take place at the DoubleTree by Hilton at SeaWorld, January 8-13. More than 350 students from theme parks and attractions worldwide are expected to attend this week-long program which offers more than 200 classes covering all aspects of safety related to maintenance, operations, aquatics and inspection in the amusement industry. Students choose a class schedule to fit their needs. Certification testing is available. Tuition is $595, for more information visit www.aimsintl.org.
Security Awareness and Vigilance for Everyone (S.A.V.E.) course curriculums are approved training courses sponsored by the Department of Homeland Security.
S.A.V.E. – 4 hour certificate
This program teaches participants how to recognize deviations from normal human behavior and conditions within the day-to-day operational environment. Observations made by trained personnel will be able to detect indicators of criminal intent or hostile acts. Recognition of these factors will serve as a proactive detection system for reporting to the authorities. The program avoids race, religion or ethnicity as factors of suspicion of a person in anyway. Offered Jan. 10 and January 12. 4 hr. program cost: $200 AIMS Seminar attendees, $250 Non-seminar attendees.
S.A.V.E. – 8 hour certificate with Certification and train the trainer program for application within your organization
Train the Trainer is the second half of Security, Awareness and Vigilance for Everyone. Upon completion of both classes individuals will be a CERTIFIED TRAINER with the ability to train within their company. Certification is good for 2 years. Registrants must take the four-hour intro class (SAF1455 – Security, Awareness and Vigilance for Everyone) in order to take this class. Jan. 12. 8 hr. program cost: $375 AIMS Seminar attendees, $450 Non-seminar attendees.
Certified Pool Operator- The CPO certification course is designed to provide individuals with the basic knowledge, techniques, and skills of pool and spa operations. This16 hour course includes a written open book The CPO® certification is valid for five years. Jan 9-11. 16 hr. program cost: $199 AIMS Seminar attendees, $225 Non-seminar attendees.
All classes will be held at The DoubleTree by Hilton at SeaWorld. For more information on the AIMS Safety Seminar and other certifications, visit www.aimsintl.org or contact Holly Coston, Seminar Manager, at h.coston@aimsintl.org or phone 714 697 6654.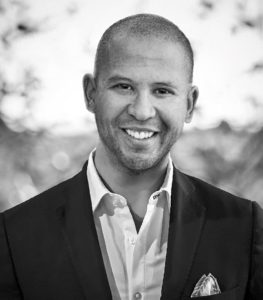 RICHMOND, Canada – WhiteWater, The Waterparks & Attractions Company, and the leading global designer and manufacturer of innovative waterpark products and active family attractions is thrilled to announce their latest senior hire, Nathan Jones, as Global Head of Attractions Business Development.
Nathan is an established industry veteran, having worked in executive management positions for some of the world's top manufacturers. He has spent the last three years with Vekoma Rides Manufacturing as their Vice President of Sales and Marketing, North America, where he helped to re-establish their presence in the region. In addition, he was part of the management team that guided the partnership with Brogent Technologies and oversaw sales operations for the Americas. Prior to that, Nathan spent eight years with WhiteWater as Sales Director, primarily focused on key accounts in the Americas.
Nathan's solid background in sales, marketing, and business development has brought him around the globe to not only consult on, but also build, amusement attraction projects. He has been extensively involved in the Themed Entertainment Association (TEA), serving as the founding member and chairman of the Northwest subcommittee, as well as currently serving as the first Vice President of the Western North America Division, in addition to serving as a board member. Through the TEA, Nathan has championed the expansion of membership profiles in the Northwest region, as well as hosted the first SATE Academy in Canada in 2015.
"We are very happy to welcome Nathan back to Whitewater, he knows us and our Amusement industry very well, and shares our excitement for the future of our Attractions products," states Geoff Chutter, President and CEO of WhiteWater. "Our positive growth as a company is in direct proportion to the level of commitment from our employees and our ability to employ the right people, in the right positions, for them to succeed."
Nathan's role in leading WhiteWater's Attractions business development will be to guide and complement the waterpark team by heading strategic initiatives to drive future growth for the company within the 'dry' Amusement park product portfolio.
Although not officially part of Arrow Development or Arrow Dynamics, Betty always appreciated the love that industry members and enthusiasts passed along to the rest of the family. Her husband was responsible for designing and building 93 roller coasters around the world — many of them notable for breaking records or being the first-of-their-kind. Ron and Betty were married for 54 years when he passed away in 2011. They are survived by four children and nine grandchildren.
A funeral service is scheduled for December 17 at Martin United Methodist Church in Bedford. The family has requested that donations be made to the Tarrant County Food Bank, Meals on Wheels or the Humane Society.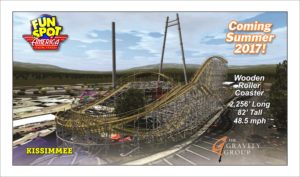 KISSIMMEE, Fla. – Today we are excited to announce our HUGE deal with The Gravity Group, an American based company out of Cincinnati, Ohio. As part of the deal The Gravity Group will custom design a new Roller Coaster that will be built for Fun Spot America's Kissimmee,Florida location.
John Arie Jr, Fun Spot America's CEO stated, "This is HUGE news not just for us but the city of Kissimmee as this will be the only wooden roller coaster in the southeast United States that will feature a 360 degree barrel roll . This roller coaster will be completely unique and thrilling, we have worked tirelessly with the Gravity Group to design a ride that will be a must ride coaster for any thrill seeker and coaster enthusiast,definitely bucket list worthy. We are still working through the Theming,naming rights and sponsorship opportunities but with over Two million visitors to our parks each year we do expect to move forward quickly on these opportunities. This is HUGE news for all of us in this community as we all continue to raise the bar and level of expectations when guests visit our city. Let's Make America Fun Again!"
Fun Spot America will be making an investment of $6 Million dollars for this new addition.
This project will add 50 new jobs to the local economy during construction.
Fun Spot America will also add an additional 20 new full time positions once the new Roller Coaster opens in the summer of 2017.
Ride Specifications:
Track Length: 2256 feet
Lift Height: 82 feet
First Drop: 80.5 feet
Maximum Bank Angle: 115 degrees
11 different air times
Top Speed: 48.5 MPH
Fun Spot America Theme Parks are Central Florida's only family owned theme parks, with two locations Orlando and Kissimmee. John Arie, Sr., owner and founder of the Fun-n-Wheels attraction in 1978 then developed and expanded the property into Fun Spot America Theme Parks. Fun Spot America Theme Parks features unique patented multi-leveled go-kart tracks, Arcades, Roller Coasters, Family, Kiddie, and Thrill Rides. It is home to the largest arch (Orlando – 250 ft.) and tallest (Kissimmee – 300 ft.) SkyCoasters in the world. It has Orlando's only wooden roller coaster (White Lightning). Fun Spot America Theme Parks currently employs approximately 500 employees.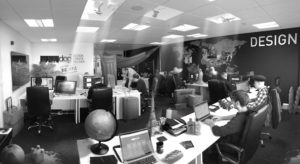 Scruffy Dog Design, Create & Deliver is gearing up to handle an influx of new projects across the globe. After successful exhibitions at the IAAPA Attractions Expo in Orlando, Florida, the European Attractions show in Barcelona, Spain, and the Museum + Heritage show in London last spring, it was an obvious decision for the creative organisation.
Having won contracts in the EU, USA & UAE over the last 6 months, Scruffy Dog is now looking for talented local individuals to assist with new contracts and business growth in these regions. The company is currently looking for candidates for both, new business development and creative management roles, to initially lead the regional divisions and later progress to a managing director position, heading up the new geographical creative studios.
Scruffy Dog is also expanding their team in the UK and is currently seeking a business development manager for their dedicated UK Museum and Heritage division.
These positions are an excellent opportunities for candidates who have worked in a supportive roles in the industry and are now looking to step up into more senior positions, responsible for running their own division within Scruffy Dog. Or this could be an exciting opportunity for an already established candidate to build upon their existing portfolio and oversee their own team with the support of the group company.
Please contact the Scruffy Dog team if you believe you fit the above criteria and would like to join our ever-expanding team, in one of our new global positions: 
http://www.scruffydogltd.com/careers/