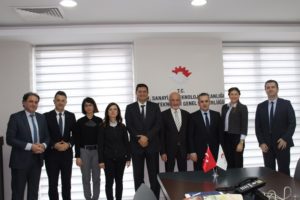 TURKEY – Polin Waterparks, which was founded in 1976 and recently celebrated its 40th anniversary, was recently certified as a research and development (R&D) center by the Turkish Ministry of Science, Industry and Technology. This certification, in part, recognizes Polin Waterparks for its qualified innovation expertise.
On 28 December 2016, Polin Waterparks filled an official application for certification, and the appointment of inspectors took place through 12 January 2017. On 19-23 January 2017, audits were conducted at Polin facilities. Following these inspections on February 21, 2017 in Ankara, at the capital city of Turkey, the company was officially awarded its R&D center certificate. The news of this prestigious recognition was announced on February 22, 2017, on the Turkish Ministry of Science, Industry and Technology's website.
The certification required Polin Waterparks to meet strict criteria to prove its dedication to R&D. Specifically, some of the minimum conditions required were:
-Operate an independent R&D department within its organizational structure
Conduct research and development activities

-Employ experienced R&D designers and engineers dedicated to R&D who possess specific R&D background and competency and are located inside the company's building or campus. (Polin Waterparks employs 46 R&D designers and engineers.)

-Polin Waterparks also has been recognized by the Turkish Exporters Assembly (TIM) as one of only 200 companies in the country that has invested the most significant funding in R&D both in 2015 and in 2016.. Polin Waterparks was honored as an export winner by TIM in 2015 and 2016 in the related category.
The R&D center certificate is earned by domestic brands in different sectors in Turkey. It is considered an important indicator of the investment the recognized institutions have made in the Turkish economy. Polin Waterparks already is recognized as a pioneer in the field of innovative advancement and application of closed-molded manufacturing technology in waterslide development. Today, the firm continues to focus on high-quality design and innovation patents.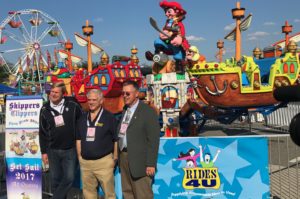 MIDDLEBURY, Conn. – Something old is new again at Quassy Amusement & Waterpark here as the landmark property opens for its 109th season on Saturday, May 6.
The park will officially unveil Bella & Bessie's Sweet Shoppe & Pizzeria, located on the site of the former popcorn stand in the heart of the iconic lakefront venue.
What's special about the new retail outlet is something quite nostalgic. The park acquired taffy-making apparatus dating back to the 1920s and will fire up the refurbished machinery to produce its own homemade sweet treats. In addition, Quassy will introduce two new rides: Skipper's Clippers pirate ships and Up, Up & Away balloons. Both interactive children's rides will be located at the lakeside kiddieland area. "Needless to say, it's been a busy offseason for us," park President Eric Anderson said of improvements. "We started on the new building shortly after closing last fall and announced the acquisition of the two rides in November during our annual trade show in Florida."
Honoring Two Women
"The family (owners) really gave it some thought when it came to naming the new building," Anderson said of the process which started after it was determined the old popcorn stand would be replaced. Considering the park's heritage and 80 years of family involvement, the owners decid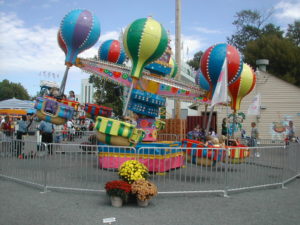 ed the new structure would be called Bella & Bessie's Sweet Shoppe & Pizzeria.
Bella was Vasiliki Bolakaki, who came to the United States in 1927 with her new husband, John Frantzeskakis (Frantzis). They were accompanied by another married couple and close friends, George and Vasilia (Bessie) Terezakis. The women spent many of their first days in the U.S. at Lake Quassapaug, which had a small amusement facility overlooking the sparkling lake. That same year John Frantzis and business partner Mike Leon purchased the Chocolate Shoppe in downtown Waterbury, Conn., only a few miles from Lake Quassapaug.
It was in 1937 that John Frantzis, Mike Leon and George Terezakis, who had worked as concessionaries at the summer property, purchased Lake Quassapaug Amusement Park. Leon remained involved in park operations until his death in 1958. The Terezakis family eventually sold its interest in the park to Eric Anderson and his wife, Emily (Frantzis).
Today, Quassy remains a "family affair" as it is fully owned by the Frantzis and Anderson families with Anderson and George Frantzis II overseeing daily operations. The new store will have other sweet treats such as cotton candy and candy apples along with popcorn and other novelty food items. Quassy will also offer homemade pizza with a variety of toppings in the new structure. This season will mark the first time the iconic park has made its own taffy.
Adults Can Ride, Too
While considered children's rides, both of the new attractions at the lakefront will also accommodate adult riders. "That feature (adults can participate), plus the interactive elements incorporated on both rides made them ideal fits for us," George Frantzis II said of the rides. "The up and down motion of the pirate ships (Skipper's Clippers) are controlled with joy sticks while music and a variety of sounds add to the experience."
The Up, Up & Away balloon baskets have spinning action controlled by the riders. This marks the third straight year Quassy has introduced new rides within the park.
More Laser Action
The Quassy Quest Laser Maze, added as a special attraction inside the redemption arcade in 2012, will receive a major update this year with the addition of a Beam Buster program from developer Funovation of Longmont, Colo. "This will add another dimension to our popular laser maze," Anderson said of the upgrade. "Beam Buster is exactly as it sounds: you try to break as many beams of light as possible during the allotted time. The more you break, the better your score."
The laser maze will continue to offer its traditional programming as well, which has different levels of participation as players attempt to maneuver through a field of lasers without breaking a beam of light. "The new feature will be more thrilling for youngsters and those young at heart," the park official added.
For game enthusiasts, Quassy has purchased a new water race game allowing 14 players to battle it out for a variety of prizes. The water race will be on the main thoroughfare leading into the park.
PIGEON FORGE, Tenn.  – After the success of Dolly Parton's NBC movies about her childhood, Pigeon Forge's newest dinner theatre attraction is telling a special story very close to her heart.  After months of work, Parton and her production team are opening a new show shaped by the life and family of the Smoky Mountain songbird herself.
"This new story is very special to me," Parton explained. That is why during my first visit to the Great Smoky Mountains this year I will open a new show that celebrates my family before I was born.  With the success of my family stories Coat of Many Colors and Christmas of Many Colors – Circle of Love over the last two years, I knew this was a story I wanted to tell and the theatre in Pigeon Forge near the Island is the perfect venue."
The production will debut this spring at the former Lumberjack Adventure theatre on the Parkway in Pigeon Forge. Jim Rule, CEO of World Choice Investments, LLC, said this new show is what the customers are asking for. "We will release more details about Dolly's story soon.  We have been telling stories for 30 years and this new show showcases the world-class storytelling of Dolly and celebrates the Great Smoky Mountains and her family."
Pre-purchased ticket holders for a Lumberjack Adventure show scheduled in 2017 should contact the box office at 844-322-4400 for re-ticketing.
ORLANDO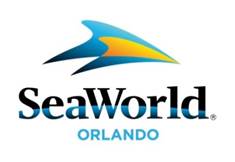 , Fla. – SeaWorld Orlando will launch a new show called Dolphin Days, immersing guests into the world of the ocean's most playful ambassadors. Dolphin Days, will debut on Saturday, April 1, replacing the popular Blue Horizons after an eleven-year run at Dolphin Theater. In the new presentation, the audience will learn more about the individual personalities of each Atlantic bottlenose dolphin while witnessing the special bond they share with their trainers. A soaring rainbow of macaws and other tropical birds will also delight guests, uniting the mysteries of the deep oceans with the wonder and beauty of the skies above.
The new Dolphin Days will also present an interactive opportunity for young guests. During each show, one lucky young volunteer will be selected from the audience to learn firsthand from the training team in an up-close encounter with one of the dolphins and a green-winged macaw.
As guests are wowed by the agility, grace and aerial bows of the dolphins, they will learn how they can help protect dolphins in the wild. The addition of Dolphin Days is the latest example of how SeaWorld continues to provide families with experiences that matter. Through up-close encounters and unique shows like Dolphin Days, guests will leave the park inspired to care about this amazing species, and take action to help wild animals and the places they live.
Dolphin Days won't be the only place to learn more about dolphins.  The park's new Dolphin Nursery will open in time for summer, offering an interactive educational experience for guests to see dolphins up close. The addition of virtual reality to Kraken and the new nighttime spectacular Electric Ocean round out an exciting line-up of new attractions and shows opening this year.

OVERLAND PARK, Kan – The 2017 World's Largest Swimming Lesson (WLSL) will take place on Thursday, June 22nd. This will be the eighth year for the global event and Team WLSL will be setting its sights on a new goal – reaching more than one billion with the message Swimming Lessons Save Lives by 2019. Local WLSL events take place at hundreds of locations in more than 20 different countries on five continents over the course of 24 hours. The purpose of the event? Provide kids and parents exposure to life-saving water safety skills and build awareness about the vital importance of teaching children to swim to prevent drowning.
The World Waterpark Association founded the WLSL event in 2010, and works with dozens of life-saving and drowning prevention organizations to support Team WLSL and their mission to spread the message Swimming Lessons Save Lives because:
• The problem is real: Per the CDC, drowning remains the leading cause of unintended, injury related death for U.S. children ages 1-4, and the second leading cause for children under 14; drowning is an even greater threat in other countries around the world

• Many lack basic swimming skills: In 2014, a survey completed by the American Red Cross found that more than half of all Americans (54 percent) either can't swim or don't have all of the basic swimming skills

• Parental supervision is key: According to Safe Kids Worldwide 2016 report, despite the fact that lack of supervision played a role in the majority of drowning deaths. less than half of parents (49 percent) indicate they remain within arms' reach of their child in the water
We encourage aquatic facilities and trainers to help parents connect the dots between learning to swim and staying safer in and around the water. Join Team WLSL for this global, life-saving event by registering as an official 2017 WLSL Host Location.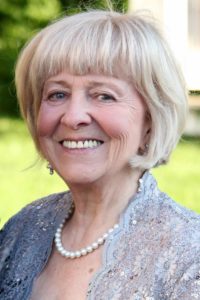 SACO, Maine – Justine Brewer and her family own and operate Southwick's Zoo in Mendon, Massachusetts. Her company has been a proud NEAAPA member and she is a former member of the Board of Directors.
Justine will be inducted into the NEAAPA Hall of Fame on Tuesday, March 28, 2017 during the Annual Meeting Dinner, held at the Sheraton Springfield Hotel Monarch Place.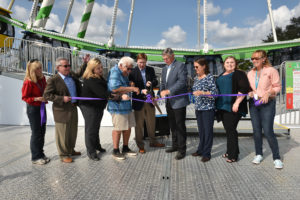 TAMPA, Fla. – The 2017 Florida State Fair is in full swing at the Fairgrounds in Tampa. And what was already the nation's largest Midway now is enhanced with the addition of the Midway Sky Eye – the largest travelling Ferris Wheel in North America. Construction of the 155 foot tall giant Wheel, which was a spectacle in itself, was completed on Sunday night. The ride opened for its first thrill seekers at 2:30 p.m. on Monday after a thorough safety inspection.
Adam H. Putnam, Commissioner of Agriculture, cut the ribbon on the Midway Sky Eye and was joined by Florida State Fair Authority Director Cheryl F. Flood, Chairman of the Board Doyle E. Carlton III, Board Treasurer Linda Syfrett and Frank Zaitshik, president of Wade Shows and Midway manager, for the inaugural ride.
The Midway Sky Eye was manufactured by the Lamberink company in the Netherlands, and the pieces were shipped to the United States in late January. Owned by Wade Shows, the Fair's Midway coordinator, the Sky Eye is making its North American debut at the Florida State Fair.
Comprised of more than 500 pieces, construction of the Wheel required an 80-ton crane, at a cost of $3 per minute. The heaviest part is the center axle, which weighs 6,600 pounds. In all, the ride weighs more than 400,000 pounds – as much as two blue whales.
The Midway Sky Eye is lit by more than 524,000 individual LED red, green, blue, yellow, orange and purple lights, ensuring its place as the brightest spectacle at the Fair. Powering the Sky Eye requires more than six miles of electrical wiring, which is enough to stretch from the Fairgrounds to Ybor City.
The Sky Eye is equipped with 36 gondolas that hold six people each. Riders can see more than 15 miles from the top – from Land O' Lakes to Apollo Beach!
As a special Valentine's Day treat, rides on the Midway Sky Eye will be 2-for-1 on Tuesday only. The Sky Eye is one of 126 rides at the Florida State Fair, which also includes more than 100 things to see and do included in the price of admission. The Fair runs through Monday, February 20.
For more information about the fair, including a schedule of events and ticket information, visit www.floridastatefair.com. Follow the Fair on Facebook at www.facebook.com/floridastatefairgrounds and on Twitter at https://twitter.com/flstfairgrounds for the latest updates and announcements.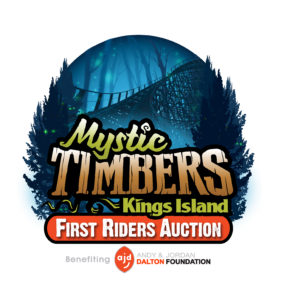 MASON, Ohio – Kings Island's new wooden roller coaster, Mystic Timbers, will make its highly anticipated debut to the general public April 15. But guests can experience a new kind of adventure with unexpected thrills before anyone else at the Mystic Timbers First Riders auction event Thursday, April 13. All proceeds will go directly to the Andy & Jordan Dalton Foundation, a nonprofit organization dedicated to providing life-changing experiences to seriously ill and physically challenged children and their families in the Cincinnati area.
All participants must raise a minimum of $100 to participate in this event. All participants will receive a first official rider t-shirt, dinner, unlimited rides on Mystic Timbers from 7-9 p.m. and a first official rider commemorative ticket. The top five fundraisers will receive an autographed Andy Dalton memorabilia item.
Registration for the event is now open online.
Themed to an abandoned lumber company, the 109-foot-tall wooden roller coaster will feature 16 airtime moments through wooded terrain along 3,265 feet of track at speeds up to 53 mph with an intriguing mystery: What's in the shed?
LOGAN, Utah – S&S-Sansei Technologies is pleased to announce that it has signed contracts to build and install the first 4D Free Spin Coaster in Asia at Nagashima Spa Land in Mie Prefecture, Japan.
Nagashima Spa Land is a major amusement park in Mie Prefecture featuring a water park and amusement rides. Nagashima Spa Land, reputed to be the best amusement park for roller coasters in Japan, is the main attraction of the resort. The park is filled with over fifty rides, ranging from gentle and suitable for children to outrageous rides for those looking for exhilarating moments.
S&S – Sansei Technologies, Inc., the largest U.S. manufacturer of major amusement rides and roller coasters, has been manufacturing rides since 1994 and the company has installed over 450 rides and roller coasters in 30 countries. "We have had such an amazing response from our 4D Free Spin coasters currently operating," Gerald Ryan, Executive Director of Sales and Marketing for S&S-Sansei, commented, "and S&S is confident that riders in Japan will be satisfied with the high thrill this coaster offers. We have enjoyed working with Nagashima Spa Land to offer the first ever coaster of its kind in Asia and know that this project will be a great addition to their park."
The new 4D Free Spin coaster at Nagashima Spa Land, to be named Arashi, which means "Storm" in Japanese, is projected to open in March 2017.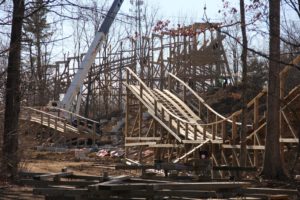 MASON, Ohio – Construction on Kings Island's new Mystic Timbers roller coaster continues to take shape. Work has begun on building the mid-course tunnel section of the ride, station and shed. Mystic Timbers is a custom-designed ride built for Kings Island by Great Coasters International, which recently designed the Gold Striker roller coaster at California's Great America in Santa, Clara, CA.
Themed to an abandoned lumber company, the 109-foot-tall wooden coaster will feature 16 airtime moments through wooded terrain along 3,265 feet of track at speeds up to 53 mph with an intriguing mystery: What's in the shed? By the time workmen complete construction on the ride, they will have used approximately 330,000 board feet of southern yellow pine lumber; 30,000 pounds of nails; 88,000 bolts and washers and 5,500 cubic yards of concrete for the foundation. Mystic Timbers makes its highly anticipated debut in the spring.