SEASIDE PARK, N.J. — Funtown Pier, the amusement park pier that was heavily damaged by Superstorm Sandy then subsequently destroyed in a 2013 fire, will not be rebuilt. An attorney representing the former owner said restrictions placed on the park by the borough's zoning board would not allow the park to be profitable.
Plans for a rebuilt pier called for rides up to 300 foot in height including a Skycoaster and drop tower. The zoning board initially set the height restriction at 50 feet, then agreed to double that to 100 feet. Attorney Stephen Leone indicated that would not be enough and that with these restrictions in place, the owner, William Major was not interested in rebuilding, fearing he might never recoup his investment. Major stated that he needed six to 10 large thrill rides to justify spending an estimated $20 million on a new pier park.
Local residents expressed concerns over potential noise generated by the rides, as well as lighting displays over 100 feet. Councilwoman Nancy Koury indicated the board was unhappy that Major and his attorney never proposed any alternate plans and that they left the meeting before it was over.
Funtown Pier dates back to the late 1950s and was home to more than 40 rides including four roller coasters, a flume ride, Ferris wheel, Skycoaster and drop tower. Some of the previous rides on the pier exceeded 100 feet in height.
LAKEWOOD, New Jersey — Premier Parks, LLC, an operator of multiple theme and waterparks across the United States, has acquired Wild Water Kingdom. The 100 acre water park and entertainment facility, which has not operated since 2014, is located in Brampton, Ontario, in the Greater Toronto Area.
Premier Parks is led by Kieran Burke, former Chairman and CEO of Six Flags Entertainment Corporation, and operates 12 theme and water parks including two resort properties with lodging, marina, and an adventure park. This portfolio also includes Wet 'n' Wild waterparks in Hawaii, Palm Springs, Phoenix and Houston.
"Premier Parks is excited about the opportunity to completely rebuild Wild Water Kingdom into a first class water park that Canadians can be proud to call their own," said Kieran Burke, CEO of Premier Parks. "Design teams have been hard at work and we look forward to announcing our specific plans for the park in the very near future."
The enormous population base of the Toronto market, lack of stand-alone waterparks, and the Canadians' fondness for a resort experience were all contributing factors in the decision to purchase Wild Water Kingdom. Premier Parks also has familiarity with the Canadian market due to the advertising and sales efforts of its theme and waterpark resort, Darien Lake, just outside Buffalo, NY, which attracts hundreds of thousands of Canadian visitors annually.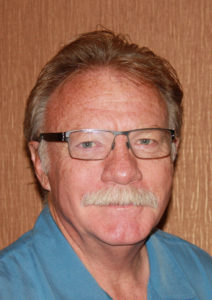 SANTA ANA, Calif. — Uremet would like to thank all those individuals for the outpouring of thoughts and prayers we have received in regard to the passing of our beloved company President, Mark Moore.
Plans for a memorial service have not yet been arranged. The family expects to make an announcement in the next few weeks for a memorial service that will be held near the end of August. We appreciate your support at this time. An announcement will be made in a coming electronic edition of Amusement Today for all those interested in attending.
KOCAELI, Turkey —
Dear All,
This note has one purpose: To deliver our endless thanks to you.
Most days, our team works on creating experiences that we hope make YOU – and your guests – smile. But, over the last few days, it was YOU working to make US smile. And, for that, we are incredibly grateful.
Your outpouring of concern and compassion regarding our safety during recent events in Turkey gave us great hope and optimism for the future – not only for our country but for the world as a whole. As a Company, we've always believed strongly in peace, democracy and human rights. We are thankful to report that all members of the Polin team are safe.
As we face the future, your kindhearted messages will remind us of the many wonderful people who share our vision for a future of peace and hopefulness. You give us strength to remain focused on our goal of bringing joy to people's lives and delivering positive, happy experiences. We are so proud to have developed such a large number of strong friendships with good people in countries all over the world. We know that no matter what our different cultures or locales, we are all connected through our hopes, our beliefs for a better, peaceful world and single-minded hearts.
We remain committed to our promise of offering the best products and service to you all – our thousands of past partners, current partners and future partners all over the world – and we will be working even harder to build a better world for everyone with whatever means we have.
Again, thank you for your messages, e-mails and generous gestures of kindness . We are so grateful to have you in our world.
Kind regards,
Polin Team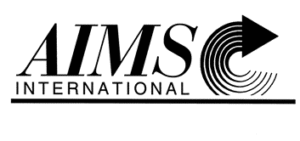 NASHVILLE, Tenn. — The Amusement Industry Manufacturers and Suppliers (AIMS) association, a non-profit organization dedicated to promoting safety throughout the amusement industry, has created a new award to recognize a person or organization that has made a significant impact or contribution in improving safety. The AIMS International Safety Award is presented annually to the individual or organization that demonstrates leadership, innovation, and foresight in improving safety in the amusement industry.
With safety as the industry's #1 concern for amusement industry guests and employees worldwide, efforts in improving safety are shown in many forms: the design and implementation of new products and technology, the development of safety education programs and training, and by exemplary leadership in influencing others.
Please send your nomination for the person or organization who has demonstrated theses qualities in improving safety for our industry!
Nominations for the AIMS Safety Award can be submitted by individuals within the amusement industry. The winner will be selected by a vote of AIMS International's board of directors and the award will be presented during the Golden Ticket Awards on September 10, 2016, at Cedar Point in Sandusky, Ohio.
The deadline for nominations is Friday, July 22, 2016
Click here for a nomination form
Send nomination form and supporting documents to:
Email: info@aimsintl.org
Fax: 714.276.9666
Mail: AIMS International, PO Box 92366, Nashville, TN 37209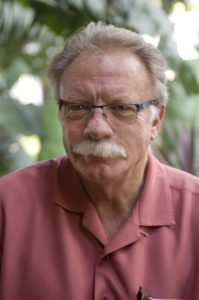 SANTA ANA, Calif. — Mark Moore, founder and president of the Uremet Corporation, passed away tragically on July 10 at the age of 64.
Mark, a true pioneer in the amusement industry, founded Uremet in 1982. Through his tireless commitment to polyurethane wheel development and the amusement industry, Mark will always be known for his far reaching achievements on roller coasters and amusement rides throughout the world. His unparalleled commitment to quality and service are the foundations that he instilled in the development of the Uremet Corporation, which will always be the driving force behind the company's ongoing success.
Uremet management issued the following company statement:
"Mark's presence will be sorely missed at Uremet as well as with all of our amusement customers. Above all else, he was a dear friend to many.
"For those of us who were lucky enough to know Mark, the one thing we all came to know and love is that he lived life to the fullest. Always on a new adventure, whether it was hiking, or flying an airplane, Mark lived with a certain zeal that most people only dream of. He was on a motorcycle trip with his brother cycling up the California coast to Alaska when he so tragically came to the end of his life's journey."
Mark was also active in the amusement industry by donating his time for two great causes: safety and preservation.
He served as AIMS International's executive director for a number of years; as president 2009-2011 and on the board of directors until 2014.
He currently served on the board at the National Roller Coaster Museum & Archives, a position he has held since 2009.
Plans for a Memorial Service are pending. For friends and industry associates of Mark that would like to send a card to his wife Carol, please address it to her at:
Uremet Corporation
3026 S. Orange Ave.
Santa Ana, Calif. 92707
The Uremet Corporation will continue to be the industry leader in polyurethane wheel development because of Mark's continued influence. In his absence please direct any company business inquiries to Steven McAllaster or Thom Cammarota at (714) 641-8813.

MONTICELLO, Indiana — Attendance and annual pass sales at Indiana Beach in Monticello have gone up from last year since it reopened in May under Apex Parks Group, its new owner. Apex Parks invested millions of dollars in renovations across the park, including refreshing its iconic Chance Rides Giant wheel, updating signage, repainting rides and recoating the water slides.
Originally opened by Earl Spackman in 1926 as Ideal Beach, the park had been in the hands of Thomas Spackman until 2008. He sold the park when he was in his 90s. He was unsure how to divide the park between his five children and selling to a third-party buyer seemed to be the best solution.
RV campground operators Morgan Recreation Vacations purchased the park in 2008, but it soon became evident that the company had no idea how to run an amusement park. Park attendance declined and the effect was felt throughout the Indiana Beach area. Fortunately by the end of the 2014 season, Morgan was ready to give up the park, and Apex Parks was willing to buy it. Apex, led by former Paramount Parks CEO Al Weber, knew very little about running a campground, but it did know how to run an amusement park. Apex Parks has invested several million dollars in the park, but the company isn't done yet. There is much work to do but the park is certainly on the right track. The company is already planning five years in advance, but of course specific details have not been released.
Worldwide singular Star Trek licensed roller coaster will be second highest structure in Park
BOTTROP-KIRCHHELLEN, Germany — Thrill ride and science fiction fans are in for some first-of-its-kind fun next year when Movie Park Germany introduces a new, unique launch roller coaster carrying a "Star Trek" theme.
The attraction, called Star Trek: Operation Enterprise and officially licensed by the universally popular franchise, will be the second-highest structure in the park. "Star Trek" has appealed to several generations of fans with iconic characters such as Captain Kirk, Spock and Captain Picard.
"We are excited and proud that we obtained the 'Star Trek' license from CBS Consumer Products in the U.S.A.," said Thorsten Backhaus, park general manager. "Through this, we are redefining the benchmark for Germany's largest film and amusement park."
The park's choice of manufacturer also reinforces its focus on quality. "For this significant project we have selected to work with Mack Rides, the largest German manufacturer of roller coasters and amusement park attractions," Backhaus said.
Mack Rides, which has clients worldwide, is delighted to be working on a project in the company's home country. "With an average of 90 percent of our products produced for export, it's really special for us to construct such a fantastic coaster in Movie Park Germany," said Christian Freiherr von Elverfeldt, company CEO.
The launch coaster, now in its site preparation phase, will accelerate guests at "warp speed." Said Backhaus: "We have an element in the [coaster's] routing which is unparalleled in Europe and will definitely surprise our guests."
New attraction supplied by WhiteWater West
SUN CITY, South Africa — Sun City Resort by Sun International in South Africa has unveiled two new slides including a Boomerango waterslide which plunges from an 18 meter tower. The Boomerango was the first phase of a two part expansion project with the second phase recently opened to the public. Phase two of the project provides even more thrills with an AquaLoop descending from the same tower as the Boomerango. Guests will climb into the launch capsule towering nearly six stories high to enjoy this exhilarating looping ride.
The view as guest climb the high tower will showcase the beautiful park and lush forest that surrounds the resort and look down upon the original 6,500-square-meter Surf Wave Pool below. The waterslide tower is unique in that it is themed to be camouflaged within the natural landscape using themed stone and rope to disguise the steel structure. The colors of the waterslides aim to do the same with the Boomerango a light brown and the AquaLoop a translucent ivory and opaque beige.
"As the leaders in the industry and suppliers to the original waterpark, we re-engaged with the WhiteWater team to re-establish the link and provide further exhilarating rides, increasing the product offering at the resort. The slides we selected certainly proved very attractive at the Wild Waters Waterpark at the Wild Coast Sun, another family destination resort by Sun International," comments Anton Steenkamp, Development Manager, Sun International.
The waterpark is not exclusive to resort guests, which creates a valuable local amenity which has made the Valley of Waves water park Sun City's legendary hub for all kinds of water fun. Offering family-friendly water activities that appeal to adventurers of all ages, there is something for everyone. Both day visitors and Sun City Resort guests are invited to enjoy a full day of exciting activities. The main attraction at Valley of Waves is the Roaring Lagoon — a 6,500-square-meter wave pool with hydraulic mechanisms that generate waves of nearly 2 meters high every 90 seconds.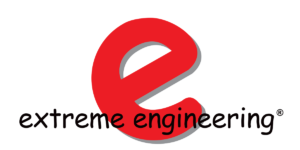 BILOXI, Mississippi — Margaritaville Resort is now home to the first cloud coaster. The coaster made its debut on June 30 and features 230 feet of track and a top speed of 20 mph. The combination zip line/suspended roller coaster is the first of its kind. Margarativille is a 373-room waterfront resort that features a 55,000 square-foot indoor family entertainment center with a ropes course, arcade games, volcano climbing wall, boutique bowling and golf simulators. The cloud coaster is attached to the ceiling structure, eliminating the need for vertical supports. Guests are seated in comfortable, cloth seats that are attached zip-line style to the overhead track.
Cloud Coaster is a product of Extreme Engineering of Penryn, California, and Athens, Texas. The company has been supplying rock climbing walls and auto-belay systems for more than 20 years and has grown to include combo climbing walls, air jumpers and ziplines. Last year Extreme Engineering debuted the cloud Coaster with a working, rideable model at the 2015 IAAPA Expo in Orlando.