GURNEE, Ill – With the fun of all the recent wagers placed between Illinois and Ohio, two of the best thrill parks in the world are getting in on the action. Illinois' Six Flags Great America and Ohio's Cedar Point are each boasting that their home team will take the championship.
In a video posted to social media today, Six Flags Great America issued a bet to Cedar Point: if the Cubs win, the Cedar Point team must post a video of the staff performing "Go, Cubs, Go" to their social channels.
Cedar Point accepted, stating that if the Indians win, Great America's team will post a video of their staff performing "Cleveland Rocks" to their social channels. Cedar Point also upped the ante with another challenge: the "losing" park must rename one of their rides for their entire opening weekend in 2017, and the winning park will choose the losing park's ride and new name.
"We are thrilled to be a part of this wager," said Hank Salemi, park president of Six Flags Great America. "Our park is rallying around Chicago for a World Series win and can't wait to hear 'Go, Cubs, Go' all the way from Sandusky."
Jason McClure, vice president and general manager of Cedar Point added, "I think all of us in Ohio and Illinois are excited that our teams are playing October baseball. Our two parks are in the business of fun – so why not get into the spirit in our own unique way? We're not going to lose, so they should probably get their video ready!"
So who will win and which ride will it be? Fans will just have to wait and cheer for their favorite team, as a rivalry of a different kind takes place, 350 miles apart.
Norton Auctions of Coldwater, Michigan, is coordinating the sale
GENEVA-ON-THE-LAKE, Ohio — Woody's World Arcade is saying goodbye after 35 Years. Woody's World opened its doors in May 1981. Namco's Pac Man game was in nearly every tavern, arcade and storefront in the U.S. and video games were on the verge of exploding.
Changing times in both the arcade business and in the town itself have caused the family to make the decision to close the current operation. A liquidation auction is being held Thursday, October 27, and the arcade be selling everything to the bare walls.
"It was my family's third arcade, having operated the resort's first Penny Arcade in the 1930s," said Don "Woody" Woodward, operator of the iconic arcade. "We built the building new to replace the Casino Arcade, which burned to the ground in 1979. This one was built of precast concrete; no more fires," continued Woodward.
The family's original 1930s era Penny Arcade was destroyed by an electrical fire in the mid-fifties; the devastating 1979 fire was set by a serial arsonist.
The arcade operation kept up with the times and moved into a prize redemption arcade after the fall of the video game market in 1985.
"We had four Ms. Pac Man games in 1983 and 30 other video games. When games moved from arcades to living rooms in the mid-'80s, we knew we had to change. My family had always operated Skeeball and other prize games since the 1940s. After the Chuck E. Cheese effect brought the prize counter to the forefront, the industry moved in that direction."
The Woodward family, including Woody's two sisters Donna Colby and Martha Fenlason, closed the neighboring Erieview Park ten years ago. "After the park closed, the natural flow of teens and kids ceased to Woody's World from the park, and it's been downhill since," explained Woodward.
"We do have plans for the building and the adjoining property, and it will be something not already in the resort. Suffice it to say we are moving along with Geneva-on-the-Lake as a destination."
The auction is open to the public at the 5483 Lake Road East location and will start promptly at 10:30 a.m. Inspection and registration begins at 9 a.m. Over 65 games, two Waterforms, Inc., waterslides from Wild Water Works Waterslide, various nostalgia items, mini-golf props, merchandise and fixtures are included in the auction. Norton Auctions of Coldwater, Michigan, is coordinating the sale. The website, NortonAuctioneers.com, contains a full listing of items for sale.
WEST CONSHOKOCKEN, Pa. — ASTM International has just released a new video spotlighting Jim Seay, a member of the Committee on Amusement Rides and Devices. As president of Premier Rides and an active member of Committee F24, Seay has a unique perspective on creating once-in-a-lifetime amusement ride experiences, the ASTM process, and how essential safety standards are to the industry.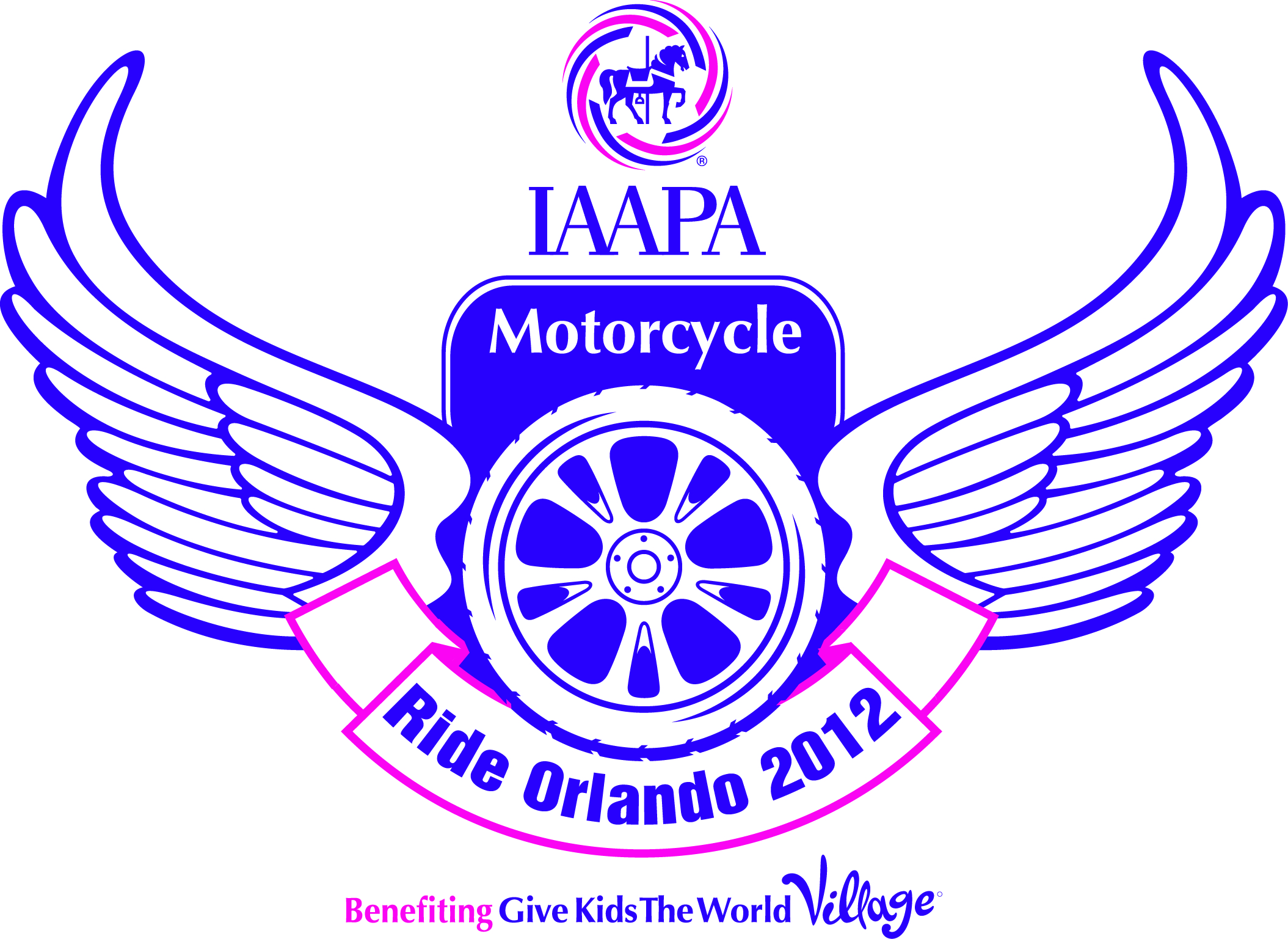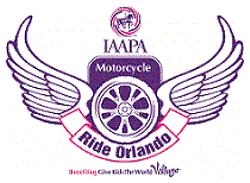 ORLANDO, Florida – IAAPA's 7th Annual Give Kids The World Motorcycle Run will be held on Sunday, November 13. Last year's ride was such a success, that Harley ran out of motorcycles to rent.  This year Harley has committed to making more bikes available by bringing them in from other locations. 
Once again, the event will have a new and exciting route led by professional escort riders.  Registering for the run and booking your motorcycle is a two-step process.  First, register for the run via http://www.cvent.com/d/4vqj99.  Next, reserve the motorcycle of your choice at http://orlandoharley.com/Reserve-Your-Rental.aspx. Be sure to book your bike at the Historic Factory location on 37th Street.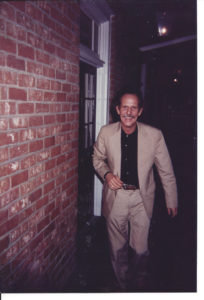 Steven Wayne Hix, 66, went to be with the Lord on Saturday, September 17, 2016. Steve was born May 12, 1950, while his family was stationed in Japan. Graduating with a Bachelor's degree from the McCombs School of Business at the University of Texas at Austin, Steve went on to lead several successful businesses and trade associations.
He was the executive director of the International Recreational Go-Kart Association and Miniature Golf Association US. In the 1990s and 2000s, Steve was an active participant in the development of ASTM standards for amusement park rides, waterparks and off-road go-karts. His expertise was widely sought after, and he inspected major amusement parks and served as an expert witness in trials across the nation. In 2002 he was the recipient of the prestigious Kelly Ogle Memorial Award by the World Waterpark Association for promoting and increasing the safety of amusement park guests and employees. In 2006 Steve was awarded The Jimmy Floyd Award by ASTM International Committee F 24 for his exemplary leadership of a subcommittee and commitment to the advancement of the amusement industry.
He is survived by a son, Chris Hix, and a stepdaughter, Amanda Rayborn. He is predeceased by his mother, Dorothy D. Hix, and father, Col. Joseph Hix.
Inurnment to be held Friday, 10/28 at 1:15 PM at Dallas-Fort Worth National Cemetery.  Attendees are asked to please be in line no later than 1:00 PM.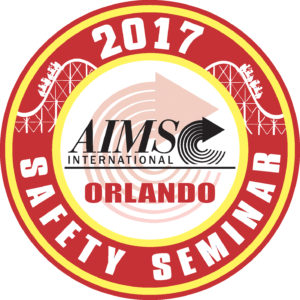 NASHVILLE, Tenn. – Registration for the AIMS International Safety Seminar is now open and available online at www.aimsintl.org.  This comprehensive seminar, to be held January 8-13, 2017 at the Doubletree by Hilton in Orlando, Florida, offers classroom and hands-on safety training along with valuable networking opportunities for ride inspectors, maintenance, operations and aquatic personnel throughout the amusement industry.. More than 350 students are expected to attend this seminar renowned for its diverse curriculum and the quality of instructors who are leading industry professionals in their fields.
Tuition is $595 and includes all class materials, lunches, two daily snack breaks, Continuing Education Units (CEU), and completion certificates. New classes for 2017 include topics on Terrorism, Active Shooter and Workplace Violence, Security (by venue type), FECs, Climbing Walls, ASTM updates, TPM (Total Productive Maintenance), Guest Behaviors, Ride Accessibility, and more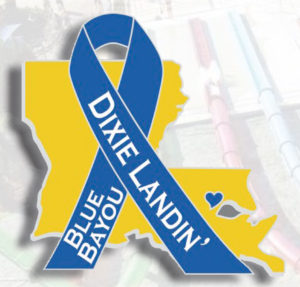 BATON ROUGE, La. — In August, prolonged rainfall caused flooding in many parts of Louisiana. The city of Baton Rouge received more than 30-inches of rain in a little over a three days. Dixie Landin' amusement park and Blue Bayou water park were luckily spared any direct flood damage. However, the park's management and staff were not so fortunate. The flooding caused the park to lose its remaining summer season, only able to open for pre-booked company park buyouts.
Park managers had flooding in their homes up to six feet deep. In the surrounding area, which is home to the park's operational and seasonal staff, more than 20,000 households were displaced due to flooding. Only 17 percent of those households had flood insurance.
"As a longtime newspaper man, and a veteran of the amusement industry, I felt obligated to do something to benefit the managers and team members of Dixie Landin'," offered Gary Slade, publisher of Amusement Today.  "With that in mind, we've made a special lapel pin available. Its sole purpose is to raise disaster aid relief funds and to show our support for our fellow friends who rely on Dixie Landin' & Blue Bayou as their income source."
The blue & gold lapel pins honor the amusement & water park facility as well as Louisiana. "It is our hope that members of the amusement and water park industry will not only purchase these pins, but also wear them during the IAAPA Attractions Expo to show our support as an industry," continued Slade. the pins made their debut at the World Waterpark Association trade show, just held in New Orleans, La.
The Dixie Landin' & Blue Bayou flood relief benefit lapel pins are available from Amusement Today during the IAAPA Attractions Expo (booth #4215), online or by calling (817) 460-7220. They may be purchased for $7/each or a pack of four (4) pins for $20. All proceeds from the sale of the pins will fund flood relief efforts for the staff of Dixie Landin' & Blue Bayou.
Support our friends in Louisiana buy buying a pin and wearing it on the show floor with pride!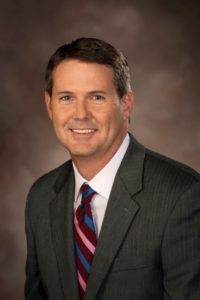 HERSHEY, Penn. – The Board of Directors of Hershey Entertainment & Resorts Company (HE&R) has announced the promotion of John Lawn to the role of President of the Company. Lawn's new role became effective September 30, 2016, and is in addition to his current role as Chief Operating Officer. This announcement is the culmination of the succession planning process that current Chief Executive Officer and past President, William F. Simpson, Jr., and the Board initiated when Simpson notified the Board last June of his intention to retire on January 5, 2018.
"Since joining our Company in 2004, John has a proven track record of developing high performing hospitality teams that continually provide world-class service while producing outstanding financial results. Regardless of whether a guest is at one of our lodging properties, restaurants, golf courses, or enjoying the Hersheypark Entertainment Complex – John's focus on hospitality does not waiver," said Simpson.
Lawn began his career with HE&R in 2004 as Food and Beverage Director at Hersheypark and became Assistant General Manager of Hersheypark in 2005. In 2010 Lawn was promoted to Associate Vice President of Operations, and then to the role of Vice President of Operations later that year. Lawn was elected Chief Operating Officer in 2015 and is responsible for management of all the Company's operating divisions.
"It has been an incredible privilege for me to be part of this remarkable team and outstanding organization – and its core purpose to help children in need," said Lawn. "I owe so much to the unbelievably dedicated people here at HE&R and the support of leaders like Bill Simpson and our Board of Directors. I look forward to doing everything within my ability to further enhance and develop our outstanding team and continue to provide unparalleled experiences for our guests."
Prior to joining HE&R, Lawn spent more than a decade working in a number of management roles in the sports, entertainment and hospitality industries, including General Manager of Centerplate at FedExField in Landover, Maryland and Executive Director of Major Events for Ridgewells, in Bethesda, Maryland.
Lawn currently serves on the Board of Four Diamonds and The Pennsylvania Family Support Alliance. He was previously on the Board of Children's Miracle Network and Junior Achievement of Central Pennsylvania.
On Sept. 28, the U.S. House of Representatives voted 246-177 to delay by six months implementation of the Department of Labor's (DOL) Fair Labor Standards Act (FLSA) overtime rule. Five Democrats joined the 241 House Republicans to pass the Regulatory Relief for Small Businesses, Schools, and Nonprofits Act (H.R. 6094). The bill faces an uphill battle given the partisan vote taken in the House and a veto threat issued earlier this week by the Obama Administration.
H.R. 6094, introduced by Rep. Tim Walberg (R-MI), would move from the effective date of the DOL final rule from Dec. 1, 2016 to June 1, 2017. The overtime rule, which was finalized by DOL in May, changes the salary threshold for overtime pay from $23,660 to $47,476 per year, and that threshold would be updated automatically every three years.
IAAPA joined the Partnership to Protect Workplace Opportunity (PPWO) as an active voice urging Congress to pass legislation to provide relief from the impacts of the new overtime regulation. IAAPA and PPWO will continue to push for relief and we will update members as more information becomes available.
Video courtesy of Adam Sandy, Ride Entertainment