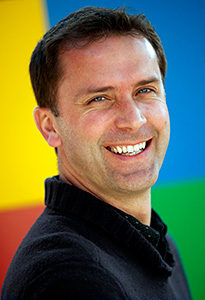 WINTER HAVEN, Fla. — Adrian Jones, the attractions industry veteran who led Legoland Florida Resort through nearly seven years of growth and expansion, has accepted a new role as divisional director of Midway North America, parent company Merlin Entertainments Group announced.
Jones will be responsible for a rapidly expanding portfolio of two dozen U.S. and Canadian attractions that include iconic brands such as Madame Tussauds, SEA LIFE Aquarium and Legoland Discovery Center.
Named general manager of the future Legoland Florida in August 2010, Jones oversaw a dramatic transformation of the former Cypress Gardens site into the globe's fifth Legoland theme park, which opened to enthusiastic crowds Oct. 15, 2011.
Under his leadership, what started as a single theme park quickly expanded into a multi-day vacation destination that now boasts more than 50 rides, shows and attractions, with additions that have included Legoland Water Park (May 2012) and Lego Ninjago World (January 2017). In May 2015, the resort opened the 152-room Legoland Hotel, and in April 2017, added the 166-room Legoland Beach Retreat, a village-style site unique to the now eight Legoland resorts worldwide.
The resort's swift success and steady growth drew strong praise from The Ledger in an August 2016 editorial published by the Lakeland, Fla., newspaper:
"Given where [Legoland] was when it opened five years ago, and especially sitting in the shadows of some of the best known theme parks and tourist magnets in the world, the transformation of the old Cypress Gardens property under [parent company] Merlin Entertainments' guidance has been nothing short of astonishing."
During his years in Winter Haven, Jones was lauded for his strong support of Polk County and the Central Florida attractions industry, a commitment that will continue under his successor.
In a three-decade career with UK-based Merlin Entertainments, Jones previously served as divisional director of Midway Attractions in the western United States, where in 2008 he opened Legoland Discovery Center near Chicago, Ill., the first in North America; and in 2009, Madame Tussauds Hollywood, the first of the premier celebrity wax attractions to be built from the ground up in 200 years. His varied roles have included general manager, marketing event coordinator, business development sales and sponsorship manager.
Jones received a bachelor's degree in industrial management from England's Nottingham Trent University and has lived in the United States since 2004.
A start date for Jones' Midway North America role will be set once a successor has been confirmed for his current role as divisional director of Legoland Florida Resort.

TANNERSVILLE, Pa. – Camelback Resort, located in the Pocono Mountains, is relaunching the iconic Alpine Slide of yesteryear this summer at its popular outdoor destination, Camelback Mountain Adventures. The new Pocono Pipeline, opens to the public Saturday, June 24.
Featuring a new design and a new name, the Pocono Pipeline is reminiscent of the once beloved Alpine Slide that operated 1977-2003 and helped blaze the trail in transitioning Camelback Resort from a winter ski resort to the year-round destination it is today. The new Pocono Pipeline takes everything nostalgic about the popular attraction, and makes it even better.
"The Alpine Slide has real sentiment among those guests who grew up coming to the Pocono Mountains and Camelback Resort," said Arthur Berry III, co-owner of Camelback Resort. "We are really excited to bring back a new and improved version of this iconic attraction and many of our guests tell us they're looking forward to sharing this nostalgic ride with their own children."
Safety first, a non-abrasive fiberglass track offers a smooth surface that heightens the sensations of speed and improves control over the older, poured concrete models. Two dueling chutes run 2,800 feet, each careening up to two riders down the side of Camelback Mountain through multiple dips, high G turns and tunnels. Giving the riders the sensation similar to a bobsled ride, a wheeled car navigates the slides, controlled by a hand brake for complete speed control. The revamped sleds features rear wheels that better follow the curvature of the track while a patented speed restrictor increases guest safety without negatively impacting rider enjoyment.
"Recent advances in both track and sled design have greatly improved the overall safety and rider experience over the original version, setting the gold standard for a new generation in slope side fun," said Ken Ellis, President of Aquatic Development Group, the developer of the new and improved Alpine Slide, and co-owner of Camelback Resort.
The Pocono Pipeline is priced at $10.00 per rider or can be bundled with other attractions for a customized day of adventure, appropriate for all ages. Camelback Mountain Adventures offers the 4,000-foot Soaring Camel Twin Zip-Flyer – the longest in North America; Double Barrel 1000-foot Dual Zip Lines; the signature 4,500-foot steel track Appalachian Express Mountain Coaster; kids and adults aerial obstacle adventure courses; mountain segways and more.
EAST RUTHERFORD, N.J. – American Dream is pleased to announce that Goldman Sachs and JP Morgan have completed the planned sale of $1.1 Billion in tax-exempt bonds for the project. Proceeds from the bond sale, along with the previously closed $1.67 Billion Construction Loan, also provided by JP Morgan and Goldman Sachs, now completes the full financing for the project.
"We are delighted that JP Morgan and Goldman Sachs have completed the full financing for American Dream. The response by the investment community to the bond offering and private financing have been exceptional, both oversubscribed, confirming strong investor confidence in our vision for American Dream. We would like to thank the New Jersey Sports and Exposition Authority, the New Jersey Economic Development Authority and Borough of East Rutherford for their assistance in the bond sale," said Don Ghermezian, President, Triple Five.
"The now completed financing allows Triple Five to proceed with full construction of this unprecedented project which will create tens of thousands of jobs, bring millions of tourists and billions of dollars in economic growth annually to Bergen County and the State of New Jersey. We look forward to unveiling American Dream to the world in March 2019," Ghermezian added.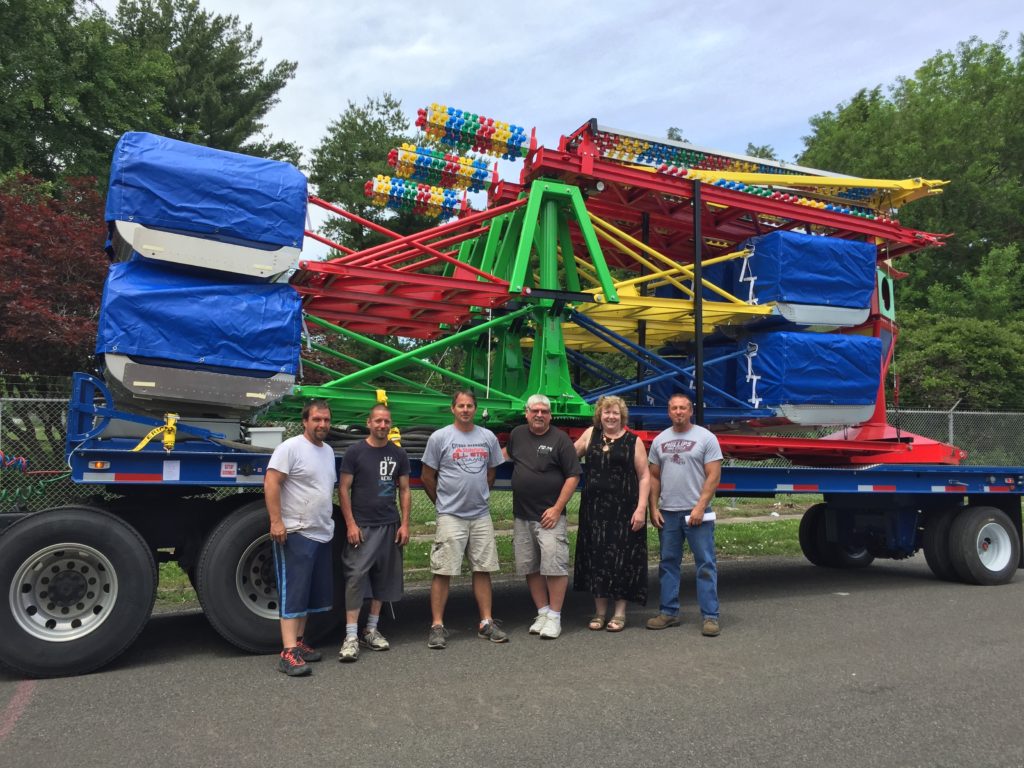 Poor Jack Amusements, headquartered in Milton, Ind., is now the proud owner of a 28-foot-tall Eli Bridge trailer-mounted scrambler. Poor Jack Amusements is owned by the Bohlander family. Tim Bohlander and three of his employees went to the Eli Bridge in factory in Jacksonville, Ill., for training before the new ride was delivered to the carnival. Seen here in front of the trailer-mounted ride is, from left 
Phillip Berry
 ,  
William Howard,  John Spaulding, and Tim Bohlander, all with Poor Jack Amusements, along with Patty Sullivan, president/CEO, Eli Bridge, and Gary Woods, Eli Bridge Shop Supervisor. PHOTO COURTESY TIM NOLAND 
TURKEY – Building a waterpark near a historic site has undoubtedly happened in the past – perhaps numerous times. But building a waterpark within mere yards of an 800-year-old church tower and spire is undoubtedly a once-in-several-lifetimes event. The challenges of situating the new Coventry City Centre Leisure Park in Coventry, West Midlands, Central England, then, was one that required unusual respect and specialized considerations, and Polin Waterparks is honored to have been chosen as the waterslide supplier to this unique project.
FaulknerBrowns Architects fulfilled the requirements of the historic £36.7 million (US$41.26 million) undertaking. The firm has designed many innovative and award-winning buildings, including Derby Arena, a velodrome for the Pan Am games in Toronto, the canoeing and sailing centers for London's Olympics in 2012 and an Olympic-standard aquatics center in Dubai. Other key contributors to the project include the main supplier and construction firm the Buckingham Group Contracting Ltd. (Stowe, Bucks, U.K.) and consultant Neuman Aqua Ltd (Ockley, Surrey, U.K.).
Set to open in late 2018 or early 2019, the project has been called a "game-changer" by architect Bilge Pakis, Design Manager of Polin Waterparks. Bilge Pakis says: "It is a game-changer in its distinctive design, required to fit the facility into a very tight footprint on a site where Franciscan monks originally constructed a cruciform-shaped church in the early 1200s. Over the years, the site's space became smaller and smaller as history left its marks." (King Henry VIII's dissolution of monasteries in 1538 doomed the original building, leaving only the tower spire, In both cases, the construction of nearby businesses slowly squeezed the borders of the only surviving edifice until the site's former occupant – an office building – was erected in the 1970s.)
Colin Roddy, Project Director of Buckingham Group Contracting, says that working on the project is a challenge his team is excited to tackle. "Yes, the limitations of the space create a very controlled environment in which to work," he says. "But we're experienced in understanding the intricacies of such challenges. It's also very exciting to be part of creating a centerpiece for the city of Coventry."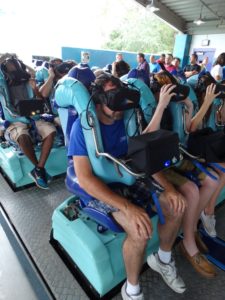 ORLANDO, Fla. – Just in time for summer vacation, one of the fiercest underwater legends has come to life in an entirely new way. SeaWorld Orlando's original roller coaster offers an adventure for thrill-seeking guests unlike any other when Kraken Unleashed opens to the public June 16.
Kraken Unleashed is a first-of-its-kind virtual reality roller coaster in the United States, with fully integrated headsets. The completely immersive experience takes riders on an exploratory journey under the sea. As they sail along the powerful coaster track, complete with deep dives, steep turns and seven complete inversions, a fully integrated story unfolds. The result is a fantastical voyage past gigantic sea monsters, and an unexpected, unforgettable encounter with the legendary Kraken sea monster.
"After providing thousands of imaginative and thrilling experiences on SeaWorld's first roller coaster, Kraken, we wanted to give our guests something new," shared Brian Morrow, Vice President of Theme Park Experience and Design, SeaWorld Parks and Entertainment. By creating a custom digital overlay and using technology to tell the story, we developed an entirely new virtual reality coaster. Our guests can now travel through the depths of the ocean with the mighty Kraken herself. The result is a seamless and completely unique expedition on a well-loved roller coaster."
All three of Kraken's 32 passenger trains have been equipped with the virtual reality experience. Guests choose their journey when they board the coaster; braving the virtual reality experience or riding the traditional way. The custom designed headsets are fully integrated both mechanically and electronically into each coaster seat. Each seat has also been individually programmed to provide an individual guest experience that cannot be matched.
The grand opening of Kraken Unleashed marks the beginning of an exciting summer at SeaWorld Orlando. Park guests will find something new around every corner, with the investment of new experiences to compliment the park's extraordinary animal encounters.
"Summer at SeaWorld has never been better," said Jim Dean, Park President, SeaWorld Orlando. "The debut of Kraken Unleashed means there is a new thrill leader in town. In addition to Orlando's tallest and fastest coaster, Mako, and the destination's only flying coaster, Manta, we now have this new technology for a virtual reality experience that takes SeaWorld to a whole new level of excitement."
Kraken Unleashed is just the start, with more reasons than ever to visit SeaWorld. Electric Ocean, the park's all-new evening extravaganza kicks off this Saturday, June 17. Guests are transported to an exotic world of light and sound complete with fantastical dancers, glowing sea creatures and high energy DJ entertainment. The entire event crescendos into a nightly display of fireworks and lasers that will leave everyone breathless. From the new bubble spectacular show, "Pop," to the return of fan favorites "Shamu's Celebration: Light up the Night" and "Sea Lions Tonite," guests can play all day and plan to stay through the night.
SAN ANTONIO, Texas – Wave Breaker: The Rescue Coaster opens to the public Friday, June 16, launching guests into a fun, adrenaline-pounding mission inspired by the heroics of the SeaWorld Animal Rescue Team. Named by USA Today as one of the Ten New Cool Rides Coming in 2017, Wave Breaker's jet-ski style car is the first of its kind in North America. The coaster's unique design hugs riders in a straddled position as they grip the handle bars and race through a series of high-speed maneuvers, steeply banked turns, and a pair of pulse-pounding launches over water.
"Wave Breaker is an exciting and novel coaster for families to ride together, and adds to SeaWorld's strong lineup of top-rated coasters," said SeaWorld San Antonio Park President Carl Lum. "But what truly delights me is that this attraction best represents what SeaWorld is all about – it brings together the best of SeaWorld in one thrilling ride, and carries a message that leaves guests feeling inspired."
Guests board Wave Breaker: The Rescue Coaster in a queue themed with stories from some of the more than 30,000 rescues by the SeaWorld Rescue Team over the past 50 years. Before launch, riders are assigned a mission – a sea turtle, dolphin or sea lion rescue. After the mission briefing, riders grip the handlebars and prepare to race into action covering 2,600-feet of track. The ride launches directly over the water, creating the sensation that riders are racing across the park's lake. Each rescue mission takes a train of 16 riders through a more than three minute ride, reaching speeds of up to 44 mph and heights up to 61-feet.
"Wave Breaker provides a coaster experience unlike anything in the current theme park landscape," said SeaWorld Vice President of Theme Park Development Mike Denninger. "While other coasters feature dramatic changes in speed, once you hit Wave Breaker's first launch you are moving fast throughout the entire ride. When you combine that consistent high speed with the banked and serpentine turns throughout the ride track that is 90 percent over the surface of the water, you get an unparalleled ride experience."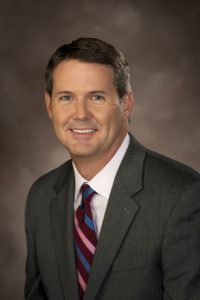 HERSHEY, Penn. – The Board of Directors at Hershey Entertainment & Resorts Company (HE&R) has named John Lawn as its new Chief Executive Officer (CEO), effective immediately. Lawn succeeds Bill Simpson, who is retiring at the end of the year and will hold the title of CEO Emeritus until his retirement.
​"Our entire Board is pleased to name as CEO someone with John's qualifications, experience and most importantly, dedication to HE&R and its mission to support the Milton Hershey School," said Eric Henry, CEO/Chief Investment Officer, Hershey Trust Company and HE&R Board Chair. "Throughout his 13 years with the company, John has been instrumental in its growth and enhanced focus on customer service and the guest experience. The company is well-positioned to continue its growth in the coming years. John is the ideal person to lead this important phase of HE&R's progression."
This announcement is the culmination of the succession plan established when Simpson announced his retirement in June 2016 and Lawn was named President in October 2016.
"On behalf of the Board, I'd like to thank Bill Simpson for his outstanding service to HE&R.  This company has never been in a stronger position," continued Henry.  "The Board is very grateful to Bill not only for his successful stewardship of HE&R, and the outstanding results produced under his leadership, but also for his focus on developing his team and creating a seamless succession plan and transition."
Lawn joined HE&R in 2004 as Director, Food & Beverage, Hersheypark Entertainment Complex. He then served as Assistant General Manager of Hersheypark Entertainment Complex from May 2005 to February 2010. In early 2010, Lawn was promoted to Associate Vice President of Operations, earning the Vice President of Operations title in November of that same year. Lawn was named Chief Operating Officer in June 2015 and President in October 2016.
"I am grateful to the Board of Directors for this tremendous opportunity and it is humbling to take on the enormous responsibility of furthering the legacy of our founder, Milton S. Hershey," John Lawn said. "It's truly an exciting time for Hershey Entertainment & Resorts.  With the prospect of significant growth on the horizon, I am eager to take our world-class theme park, resort properties and entertainment venues to the next level."
Prior to joining HE&R, Lawn worked with clients at Yankee Stadium, FedEx Field, and the Men's US Open Championships, among other sporting venues and premier hospitality events throughout the country.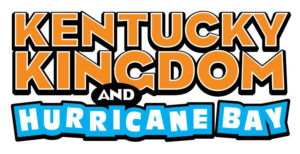 LOUISVILLE, Ky. – To accommodate overwhelming demand, Kentucky Kingdom has decided to extend its $59.95 "early bird" season pass offer until next Tuesday, June 20. "We've sold more than 7,000 season passes in the last week and have received many calls asking us to extend the offer for one more week. We understand that families need time to gather everyone together to come to the park and have their photos taken for the passes," said Ed Hart, President and CEO of Kentucky Kingdom and Hurricane Bay. He went on to add, "The community has been so supportive of the park and we're happy to make this accommodation. We want to give everyone the opportunity to enjoy Kentucky Kingdom all summer long at an affordable price."
Season passes can be purchased only at the theme park itself or on www.kentuckykingdom.com.
After midnight on June 20, the price of a season pass will increase to $99.95.
BRISTOL, Conn. — "The Networking Event of the Year" is right around the corner! The charming Lake Compounce and Quassy Amusement and Waterpark in Connecticut are the host parks for Amusement Today's annual Golden Ticket Awards this year. Mark your calendar for Friday and Saturday, Sept. 8-9 and plan to visit with old industry friends and enjoy meeting new colleagues during this "don't miss" two-day bash. The complete itinerary, registration and hotel information are now available at www.goldenticketawards.com.
The Golden Ticket Awards event will officially kick off on Friday, Sept. 8, at Quassy with networking opportunities, a cocktail reception, entertainment and rides and a grand dinner overlooking Lake Quassapaug. On Saturday, Sept. 9, attendees will enjoy play time at Lake Compounce (the oldest continually operating amusement park in America), specialty tours and the awards show itself, which will be held in the historic Starlight Ballroom with dinner and plenty of fantastic entertainment.
To check out the itinerary and hotel information for the Golden Ticket Awards, as well as to register, please log on to www.goldenticketawards.com. This event is reserved for working professionals in the amusement industry. Representatives from parks and attractions, manufacturers, suppliers, consultants and more will come together to network and celebrate another industry season.
The DoubleTree by Hilton in Bristol, Conn., will serve as the host hotel for the event. Please refer to www.goldenticketawards.com for specific information and rates or call the DoubleTree by Hilton at (860) 589-7766. Please mention "Golden Ticket Room Block" when calling or use group code GTA when making online reservations at www.doubletreebristol.com.
This is the 20th annual year for the Golden Ticket Awards; they are presented to the "Best of the Best" in the amusement industry and are calculated from an international poll conducted by Amusement Today.