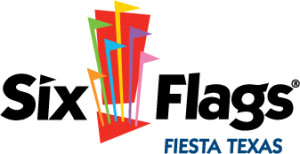 SAN ANTONIO, Texas — Six Flags Fiesta Texas welcomes Jeff Filicko as the new Marketing Manager beginning December 29.
Filicko has more than 7 years of theme park marketing experience at Kennywood amusement park located near Pittsburgh, Pa. Like many in the industry, he began by working his way up from a seasonal summer job to a full time position. As a Manager, Filicko was able to increase his responsibilities to include PR, Promotions, Special Events and Advertising.
In addition, Filicko is also a recent graduate of the IAAPA Institute for Attractions Managers and has served for several years as an IAAPA committee member representing the amusement industry.

MUNICH, Germany — On December 15, 2014, Maurer Söhne GmbH & Co. KG became MAURER AG. The change in corporate form to a stock corporation denotes a milestone in the company`s strategy: The path is leading in the direction of further internationalization and the internationally recognized legal form of stock corporation is a logical step on this path. Maurer AG will be represented by a new Logo and a new internet presence.
Dr. Holger Krasmann, Chairman of the Executive board and Dr. Christian Braun, the former managing directors, have been appointed to the board of the renamed Maurer AG. The company will remain in the ownership of the Beutler and Grill families, with Jörg Beutler as Chairman of the Supervisory Board.
A new, clearer brand image will support the changeover to a stock corporation. The Logo has been reworked: Clear, contemporary and distinctive, the Logo communicates strength and unity. The company name now only consists of the name Maurer.
The new internet presence www.maurer.eu gives a clear visual message of technological orientation. "However it is not only a visual concept" explains head of marketing Judith Klein, "rather that we want to present a company cast from one piece, no longer separated into sub-divisions but one homogenous Company." Naturally the new website is also optimized for mobile devices.
The Maurer Group is a leading specialist in mechanical engineering and steel construction with over 1,000 employees worldwide. The company is the market leader in the areas of structural protection systems, (bridge bearings, expansion joints, seismic devices). It also develops and produces professional roller coasters and Ferris wheels as well as special structures in steelwork.
Among the most notable large projects are the entire technological bridging equipment for the Russky Bridge in Wladiwostok, the world's largest cable-stayed bridge. When it comes to steelwork, our showpieces include the BMW World and Munich's Airport Terminal 2. Spectacular amusement rides include for example the Rip Ride Rockit Roller Coaster in Universal Studios Orlando, 10 Skyloops worldwide and the Fiorano GT Challenge in Abu Dhabi.

The amusement industry lost a dear friend in 2011 when Alan Ramsay passed away at the young age of 41. Alan was a friend to anyone he met and a true fan of our industry possessing a passion and commitment for the amusement industry. Alan served on the AIMS Education Committee and was instrumental in providing many of the recommendations for the Safety Seminar to the AIMS Board of Directors.
In tribute to Alan, the International Association of Amusement Parks and Attractions (IAAPA) is honored to provide five scholarships to the AIMS Safety Seminar in his name. Alan will be missed, but his positive impact on the industry will not be forgotten. An application for scholarship can be downloaded from AIMSintl.org website. Completed applications should be emailed to info@aimsintl.org or faxed to 714.276.9666. All applications must be received by December 30, 2014. Applicants should confirm their applications have been received. A committee will review the applications and pick the five recipients who will be acknowledged at the AIMS Award Luncheon.

Windermere, Fla. — Innovative Attraction Management LLC (IAM) announces a partnership with Fouraime Enterprises Limited to provide the IAM Turnkey Operations Management Program and the IAM Elite Aquatic Risk Prevention program for the new, cutting edge water park and amusement attraction located in Chaguaramas, Trinidad. This new entertainment offering, includes the design of Aquatic Design Consultants, Inc. (ADC). This park will provide an exceptional guest experience which includes an unprecedented water park with unique elements built in plus Family Entertainment Center features including go-kart racing, adventure attractions and an arcade.
Fouraime Enterprises Limited is truly excited at the opportunity to bring a world class Water and Amusement Park to Chaguaramas in the North Western peninsula of Trinidad. An initiative from the Chaguaramas Development Authority (CDA) has allowed private investors to get involved in expanding the horizon of family entertainment available in the Republic of Trinidad & Tobago and we are very proud to be a part of this strategy.
"We will break ground in January 2015 with the intent on opening the Water Park for the summer of 2016. This facility will have rides and attractions never seen before in the Southern Caribbean and we firmly believe that the location will become a hub for family entertainment in the region" stated Mr. John Aboud, Chairman of Fouraime Enterprises Limited.
"We are incredibly fortunate to have this opportunity to partner with the team at Fouraime Enterprises, LTD" IAM President Mike Friscia said. "This facility is incredibly unique that will exceed our guests expectations and we are prepared to exceed Fouraime Enterprises Limited expectations with the implementation of the IAM Management and IAM Elite Aquatic Risk Prevention programs".
Designed by the waterpark professionals of Aquatic Design Consultants, Inc. (WaterParkTeam.com), the water/amusement park will provide fully integrated, non-stop water thrill experiences that seamlessly incorporate wet and dry features. The waterpark brings to life over two and a half million gallons of water consisting of lazy/adventure rivers connecting thrilling water slide complexes and comprehensive signature rides, with multiple guest areas, dynamic wave pools, a surfing-in-place plaza, oceanfront VIP cabanas with private pools, swim-up concessions, full retail venues, and much more to create an extreme level of excitement and an overall pleasant vacation atmosphere for guests.
"This is truly a world-class water/amusement park venue that will capture the enthusiasm of residents and visitors of the beautiful Trinidad Island that is part of Trinidad and Tobago. We have designed many such venues in the past, but the natural beauty of our oceanfront setting and the innovative integration of such cutting edge wet and dry experiences for our guests, sincerely makes this a one-of-a-kind masterpiece in the South Caribbean" said ADC President and Lead Designer Kevin McElyea.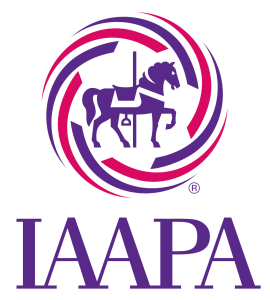 The International Association of Amusement Parks and Attractions (IAAPA) and attractions industry professionals raised more than $120,000 for Give Kids The World (GKTW) Village in Kissimmee, Florida, during IAAPA Attractions Expo 2014. IAAPA Attractions Expo 2014 is the largest conference and trade show for the attractions industry and took place in the Orange County Convention Center in Orlando, Florida, Nov. 17-21. GKTW is a nonprofit resort that provides cost-free vacations for children from around the world with life-threatening illnesses and their families.
The money was raised through private donations and the following fundraising events: 12th Annual IAAPA International Charity Golf Tournament, 5th Annual Motorcycle Ride, 5K Fun Run and 1K Walk, and Chance-to-Win Raffle.
"We greatly appreciate our longstanding partnership with IAAPA and its members, and we are so thankful for the continued support," said Pamela Landwirth, president of GKTW. "The outpouring of support from IAAPA and the attractions industry as a whole allows us to continue to create smiles and inspire hope for our Wish families."
12th Annual IAAPA International Charity Golf Tournament
The 12th Annual IAAPA International Charity Golf Tournament drew 127 attractions industry professionals who enjoyed a round of golf at Hawks Landing Golf Course at the Orlando World Center Marriott Resort on Sunday, Nov. 16. The foursome of Andrew Callies, Jason Kielmann, Shawn Kirsch, and Christian Vozza, all from Congo River Golf in Orlando, Florida, won the tournament.
5th Annual IAAPA Motorcycle Ride
Thirty-eight motorcycle enthusiasts toured Orlando's scenic landscape on Sunday, Nov. 16, during IAAPA's fifth annual motorcycle ride for GKTW. Orlando Harley Davidson served as the ride's starting and ending point.
IAAPA's 5K Fun Run and 1K Walk, Footprints From the Heart
On Thursday, Nov. 20, 153 people participated in the IAAPA 5K Fun Run and 1K Walk held at the Give Kids The World Village.
Ethan Knoebel, of Knoebels Amusement Resort, won the men's 5K race, finishing with a time of 17:06. Gina Claassen of Herschend Family Entertainment won the women's race, finishing the 5K in 20:58.
The highest individual fundraiser for the 5K Fun Run and 1K Walk was Joanna DelMoral of the Themed Entertainment Association (TEA); she raised $1,300.
Chance-to-Win Raffle
Throughout the week, Expo participants entered the Chance-to-Win raffle in hopes of winning a four-to-five-night Royal Caribbean cruise by donating to GKTW at the organization's Expo booth at the Orange County Convention Center.
A list of golf tournament sponsors, motorcycle ride sponsors, and fun run sponsors is available at IAAPA.org.
IAAPA also partners with GKTW for the World Passport for Kids Program, which enables Wish families who stay at the Village to visit a participating amusement park or attraction for up to a year following their stay. IAAPA member attractions from around the world participate in the program. Additional information about the program is available at www.IAAPA.org/about-IAAPA/community-outreach.
With more than one million lights, holiday treats and falling snow, the "Thrill Capital of the World" is transformed into a winter wonderland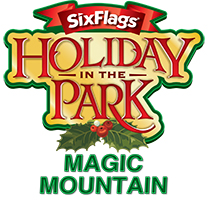 VALENCIA, Calif. — Six Flags Magic Mountain, the Thrill Capital of the World, debuts the new holiday extravaganza, Holiday in the Park, at the Valencia theme park. With more than one million lights and four uniquely themed areas, the park is transformed into a spectacularly-lit winter wonderland for guests to enjoy this holiday season. The event will run on all weekends through December 20 and then daily December 20 through January 4, 2015, with the exception of Christmas Day.
"We are thrilled to bring this magical experience to our Six Flags Magic Mountain guests during the holidays," said Bonnie Rabjohn, park president. "We are creating a winter spectacular that is uniquely Six Flags Magic Mountain, complete with over one million lights, holiday entertainment, snowfall, and many seasonal treats. Holiday in the Park will offer a special twist on favorite traditions that our guests will treasure for years to come."
Several areas of the park feature time-honored and unique holiday themes. The visual look of the park takes on the distinct spirit of the holidays and guests will experience quaint and authentic touches that will remind adults of their fondest childhood memories, and create new, exciting moments for children that will last a lifetime.
As guests enter Holiday in the Park, the Six Flags Plaza area is transformed into Holiday Square with a kaleidoscope of breath-taking color, featuring hundreds of thousands of lights on trees and buildings throughout the area. A 30-foot blast of water and dramatic lighting create a one-of-a-kind holiday tree in the iconic Main Gate fountain while snowflakes and carolers delight guests as they enter this magical scene. Snowy Nights, the new holiday show, features contemporary music and themed dancers on the Full Throttle stage. Crafts and spiced-up holiday treats are the focal point in the Winter Wonderland area, beginning at the Revolution exit and extending up through the Mining Town area of the park. A classic Santa Claus village anchors this picture-perfect snow-capped setting. DC UNIVERSE comes to life as Rockin' Universe with three unique dazzling spectacle-of-lights shows featuring customized contemporary holiday music set to one of the largest programmed light shows on the West coast including multiple lighting variations synchronized with tens of thousands of lights. Each show lasts five minutes and is set to musical favorites.
Park guests can enjoy all the wonderful tastes and aromas of the season with a large variety of Holiday in the Park-exclusive culinary treats, handmade candies and holiday-inspired gifts and souvenirs. The event is sure to delight all the senses.
"We are taking a successful Six Flags-branded event, which has been very popular at four of our other Six Flags parks, and creating the Southern California version, combining the traditions of the holidays with a unique twist, beautiful displays of lights, holiday magic and seasonal surprises," said Rabjohn.
NORTH WILDWOOD, N.J. — Anthony Thomas Catanoso of North Wildwood, N.J. passed away Friday, November 21, 2014, in North wildwood where he had lived for the past 85 years. He was 97. Born in Philadelphia, Pa., on December 23, 1916, his parents Carmelo and Caterina (Foti) moved "Tony" and his seven brothers and sisters to North Wildwood in 1928. Sibling number nine was born three years later.
Tony is pre-deceased by his parents Carmelo and Caterina, two sisters Elizabeth Lamanna and Bessie LaRosa and two brothers Charlie and Peter. He is survived by his loving wife, Phyllis, to whom he was married for sixty-six years, daughter and son-in-law, Pati and Jack Sparks, three grandchildren (Art, Kelly Sparks-Stauffer (Sandy) and Christy Czworkowski (Charles), nine great-grandchildren (Alexandra, Anthony, Steven, Morgan, Caz, Caskia, Cezanne , Czarek, and Co); two brothers, Leonard (Connie), Joe, two sisters Leona Betz and Mary Nestor, two sisters-in-law, Carole Catanoso and Louise Catanoso, and numerous nieces and nephews.
Catanoso was a friend and colleague to the New Jersey Amusement Association (NJAA) and the former mayor of North Wildwood, N.J. He was the uncle of Anthony Catanoso, principal owner and president of Steel Pier Associates, LLC, which owns and operates the world famous Steel Pier in Atlantic City, N.J.
Catanoso was a veteran of WWII serving in Sicily and Italy as an interpreter and investigator in a specialized outfit named AMGOT (Allied Military Government of Occupied Territories). He was a member of the Sons of Italy, the Moose, the American Legion, the VFW, an exempt member of the North Wildwood Fire Department, local and county Republican Clubs, Union League, Wildwood Golf and Country Club, and many other organizations. He served as Mayor of North Wildwood for twenty-seven years and as Cape May County Freeholder for twenty-one years during which time he received recognition for the County Special Services School and for his many other civic involvements. He was also proud of being instrumental in helping to save the Hereford Inlet Lighthouse, which has become a major landmark in North Wildwood. Most recently Mr. Catanoso was featured in the newly opened Visitors Center of the Rome/Sicily Cemetery, in Nuttuno, Italy. It honors those military personnel (AMGOT) who helped rebuild the war-damaged towns.
A Mass of Christian Burial will be celebrated at 11 a.m. on Tuesday, November 25th in Notre Dame de la Mer Parish, at St. Ann Church, 2900 Atlantic Ave., Wildwood, NJ where friends may call from 9 a.m. to 10:45 a.m.
Interment will be in the Cape May County Veteran's Cemetery, Cape May Court House, NJ. In lieu of flowers, donations to Hereford Inlet Lighthouse, 101 North Central Ave., North Wildwood, NJ. would be appreciated.
Friend and acquaintances may leave comments on the Anthony Catanoso Guest Book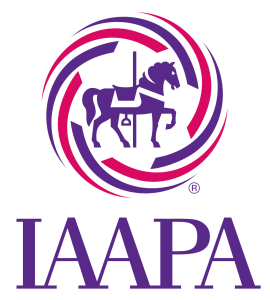 ORLANDO, Fla. – The International Association of Amusement Parks and Attractions (IAAPA) announced that rides and carnival games developer Bob Cassata and legendary amusement park operator Richard "Dick" Knoebel were inducted into the IAAPA Hall of Fame. The IAAPA Hall of Fame honors individuals for their significant and lasting contributions to the worldwide attractions industry. The inductions were announced during the Kickoff Event for IAAPA Attractions Expo 2014 in Orlando, Florida, the premier annual conference and trade show for the global attractions industry.
"We are excited to welcome Bob Cassata and Dick Knoebel as the newest inductees to the IAAPA Hall of Fame," said Ron Gustafson, 2014 chairman of the IAAPA Hall of Fame and Archives Committee and director of marketing and public relations for Quassy Amusement Park in Middlebury, Connecticut. "The products and guest experiences they have created have thrilled and delighted amusement fans for years. Their passion for our industry is profound and they both deserve this prestigious recognition for their contributions."
Games Innovator: Bob Cassata, Bob's Space Racers, Daytona Beach, Florida, United States
Bob Cassata and his company Bob's Space Racers (BSR) revolutionized the carnival games business and adapted it to the worldwide theme park business. The first game Cassata developed was a three-pin bowling alley game at the Daytona Beach Boardwalk. From there, he built "Pitch-Til-You-Win" and "Balloon Dart" games that he mounted on a burned out house trailer he assembled in his garage. In 1970, Cassata developed one of the world's first electronic group games, the "Space Racer," just after the first Apollo lunar mission. The game was so popular people began asking for Bob's "Space Racer" games, which led to the name of his company. In 1972, BSR sold the first mechanized group game, which for the first time, allowed players to compete against each other instead of against the operator. Throughout the 70s and 80s, BSR created several games including "Whac-A-Mole," a game that's still popular today. Cassata's company is also credited with inventing and developing a built-in accounting and diagnostic system that allows park operators to know the number of games played, the number of players, revenue per location and per employee shift, price optimization, system faults, and more. BSR holds 22 patents and more than 50 trademarks and is currently doing business in 120 countries. Cassata earned the respect of the industry by developing games that were reliable, fair, and, most of all, fun.
Amusement Park Legend: Richard "Dick" Knoebel, Knoebels Grove Amusement Resort, Elysburg, Pennsylvania, United States
Dick Knoebel was raised in the attractions industry as his parents founded the Knoebels park in 1926 in Elysburg, Pennsylvania. In 1971, he was elected president of the Pennsylvania Amusement Parks Association and in 1984 was instrumental in the development and adoption of the Pennsylvania Ride Inspection Act. Since 1988, Knoebel has served as the president of the family business and has been at the forefront of preserving and restoring vintage rides ever since. Legendary projects include rebuilding "The Phoenix" roller coaster, which debuted in Texas in 1947 and was reopened at Knoebels park in 1985, and saving "The Twister," which was purchased in Colorado and made its debut at Knoebels in 1999. He has also built first-of-their-kind attractions such as a flume ride with wood supports and the "Flying Turns," the only wooden bobsled-style roller coaster in existence that was inspired by a similar classic attraction of the 1930s. In addition, Dick Knoebel has been an active IAAPA volunteer, including serving as a member of the Board of Directors from 1999 to 2002.

IAAPA Hall of Fame Honors Those Who Have Made Lasting Contributions to the Global Industry
The IAAPA Hall of Fame was established in 1990 to honor legends and pioneers for their significant and lasting contributions to the growth and development of the attractions industry. In the past 24 years, dozens of industry pioneers from around the world have been inducted to the Hall of Fame including P. T. Barnum (founder of the American Museum); Walt Disney (Walt Disney Company); Milton Hershey (Hersheypark); Bo Kinntorph (Liseberg); Will Koch (Holiday World and Splashin' Safari); Franz Mack (Mack Rides/Europa-Park); Bob Rogers (BRC Imagination Arts); Jay Stein (Universal Studios Florida); Geoffrey Thompson (Blackpool Pleasure Beach); and Antonio Zamperla (Zamperla).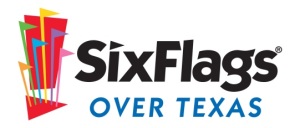 ARLINGTON, Texas — Six Flags Over Texas and the Esparza family announced that they, along with the manufacturer of the Texas Giant's trains, Gerstlauer, have reached an agreement to settle the claims related to the death of Rosy Esparza. The terms of the settlement agreement were not disclosed.
"Our deepest condolences, thoughts and prayers will forever be with the Esparza family," said Steve Martindale, park president. "We are thankful that all parties could reach an agreed settlement."
"The Esparza family is very pleased with the settlement and appreciates the condolences offered by Six Flags and Gerstlauer," said both Frank Branson and Garret Chambers, attorneys representing the family.
Gerstlauer is also very pleased with the settlement.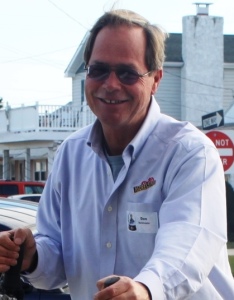 Morey's Piers, Beachfront Waterparks & Resorts is sad to announce that Don Burkholder, Assistant Director of Attractions Maintenance recently passed away after a short battle with cancer. Don joined Morey's Piers in 2006 and was an industry veteran having previously worked at Six Flags Great Adventure and Universal Orlando. Several of Don's immediate family members also work for Morey's Piers in different capacities including his wife Karin, his daughter Samantha, and brother Rus. He will be missed by all of his colleagues in the industry and at Morey's Piers.