ARLINGTON, Texas — The offices of Amusement Today will be closed on Monday, February 23, due to a North Texas ice storm that is causing hazardous road conditions through the Dallas/Fort Worth area. Conditions are not expected to improve until mid-morning Tuesday, February 24.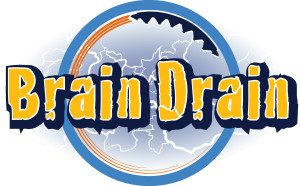 Oklahoma City, Okla. — Hang on to your hats, Oklahoma. Frontier City's all-new extreme thrill ride brain drain is going to throw you for a loop this summer – literally!
This exciting thrill ride is seven stories tall (over 72-feet high!) and puts 24 riders face-to-face as they rocket back and forth in suspense before wildly looping in an adrenaline-drenched 360° revolution.
"We are extremely excited to bring this new type of thrill ride to our guests," says Stephen Ball, Frontier City's General Manager. "It is the tallest ride to be added to the Frontier City skyline in the past decade and boasts the perfect combination of speed and suspense that is sure to please all thrill-seekers."
Get unlimited hang time on the Brain Drain and all of the other great rides and attractions at Frontier City and White Water Bay with a Double Park Season Pass! Double Park Season Passes are on sale at FrontierCity.com for $69.99 thru May 25, 2015. Frontier City will open for the 2015 season on April 11th.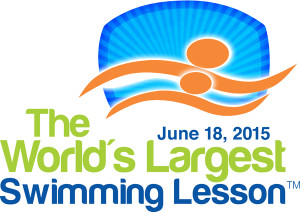 OVERLAND PARK, Kan. — Host Location registration for the 2015 World's Largest Swimming Lesson opens on Saturday, February 14. New this year, all Host Locations will teach their lessons at 10 am in their local markets as the lesson travels around the globe over the course of 24 hours. In prior years, aquatic facilities hosting WLSL events conducted lessons simultaneously at 3pm GMT.
The 2015 event will mark Team WLSL's sixth Guinness World Record attempt for the largest swimming lesson ever conducted. The international team, made up primarily of kids, works together to prevent childhood drowning by participating in a global swim lesson to spread the vital message Swimming Lessons Save Lives.
Aquatic facilities, pools and waterparks interested in becoming an official WLSL Host Location can register at: www.wlsl.org/teach.
Team WLSL set its fifth Guinness World Record on June 20, 2014 with 36,564 participants from 22 countries. Since it's inception more than 120,000 people have participated in WLSL lessons generating more than 150 million media impressions.
Tragically, drowning remains the leading cause of unintended, injury related death for children ages 1-5, and the second leading cause for children under 14. Research shows participation in formal swimming lessons can reduce the risk of drowning by 88% among children aged 1 to 4, yet many children do not receive formal swimming or water safety training.
More than forty different aquatics and safety organizations and publications support Team WLSL in their mission and encourage their members and constituencies to join the effort by registering as an official WLSL Host Location or participating in a local lesson.

In cooperation with the Pennsylvania Department of Agriculture, a six hour session dedicated to the challenge violence and rowdiness at public events has been added to the Pennsylvania Spring Amusement Ride Safety Seminar. This informational session will be held at the Holiday Inn in Grantville, PA on Thursday February 26, 2015 from 10:00am to 5:00pm.
There is no fee for this six hour session. Advance registration is required for all participants. Interested parties may should send an email to phil@paridesafety.com to register for this session. Registration deadline is Monday February 23, 2015. An optional lunch is available for $15.00.
Who Should Attend? Persons involved in management, security and operations of fairs, festivals, amusement parks, sports stadiums and family fun centers.
Topics to be covered:
Emergency Planning: The first two hours will focus on how to formulate and implement an emergency plan.
Lessons learned from past incidents.
Corrective and preventive actions that may prevent or lessen the impact of a negative incident.
Following Lunch:
Crowd control, management techniques and barricades.
Pennsylvania State Police will explain The Fusion Unit and how it can offer assitance.
Suspicious activities reporting.
The emerging role of social media and instant communications.
Alternate sites.
Command Center: How to organize, staff and implement.
Non-verbal Communication.
Overnight accommodations are available either before or after the seminar at the Holiday Inn-Grantville, (717) 469-0661. Mention that this is for the Pennsylvania Ride Safety Seminar to receive a special rate.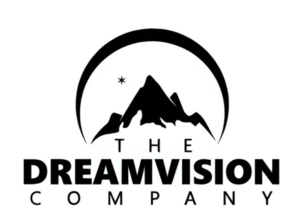 FORT WORTH, Texas — The DreamVision Company, a Fort Worth-based privately owned entertainment and media enterprise, announced plans for two multi-billion dollar theme parks and the addition of executive Dave Goodman as president of DreamVision Theme Parks and Resorts. DreamVision CEO Rick Silanskas says the parks are being developed in partnership with Bryan Robinson, CEO, Provident Global Capital, LLC.
"We are very excited about our partnership with DreamVision and their team of proven industry leaders. Even more compelling is how DreamVision aligns with Provident Global Capital's core values and our mission of investing in companies that have a positive impact on society," said Robinson.
Located in Fort Worth's Metroplex region and slated to open in 2020, DreamVision Mountain/DreamScape, Texas, will transport guests through multiple themed lands and attractions. Rising up in the center of the park will be the iconic DreamVision Mountain, a towering winter wonderland and one of the largest indoor winter snow experiences in the world, featuring winter sports like skiing, snowboarding and bobsledding. The realistic winter landscape, inspired by the artwork of Thomas Kinkade, will be created by technology developed by Malcolm Clulow, the foremost expert in indoor snowmaking. Themed lands, including Dreamscape Tinsel Town, Nadia's Storybook Land and Dreamscape Metropolis, will surround DreamVision Mountain, each offering unique attractions, rides and adventures.
Since 2002, Silanskas, a producer, musician and composer, who has created award-winning work for the motion picture, television and animation industries, has assembled a team of top entertainment industry professionals, among them chief creative officer Ron Logan, previously executive vice president and executive producer for Walt Disney Entertainment and the force behind the Broadway production of "Beauty and the Beast," and president Vince Silanskas, a former Walt Disney World executive.
DreamVision has added Dave Goodman, a longtime entertainment executive, to head up the theme park division. Goodman is a former vice president of entertainment and executive producer at Disneyland Resort and has held executive level positions at Walt Disney Special Events Group and Busch Entertainment Corporation.
"We are thrilled to have Dave take charge of the theme park division," Silanskas said. "With his expertise, DreamVision has the best team to launch these two family-oriented theme parks. Both parks will include golf courses, water parks, hotels, concert venues, retail and more."
In a brief interview with Amusement Today, Goodman confirmed that although the location will not yet be revealed, that the property has been secured. When questioned about the water and energy requirements for such a large undertaking, Goodman assured AT that this would be a green project, with an environmentalist on staff to make certain the resort is efficient, clean and green.
Pioneering a new breed of family entertainment, DreamVision also announced an extensive partnership with The Thomas Kinkade Company; a music division and label called DREAMVISION MUSIC; a CGI film "NADIA" (in production); and the Broadway adaption of "NADIA."
Plans for a second theme park in Muscle Shoals, Alabama will be announced February 11 at an 11 a.m. CST press conference at the Marriott Shoals Hotel.
About the DreamVision Company
The DreamVision Company is an entertainment and media enterprise focused on developing emotionally driven and technologically advanced family attractions and entertainment. thedreamvisioncompany.com.
ARLINGTON, Texas — This season will mark a bittersweet end of an era at Six Flags Over Texas. For 47 seasons, the park's Director of Operations has been employed at the park and now he's retiring.
Mike Apple began his career in 1967 as a ride operator for the Astrolift. Throughout the years he's always taken great pride in his work for the park. During his tenure, he has seen or been a part of nearly every innovative moment at the park. In addition to working as a ride operator, Mike worked in Human Resources, Park Services, Games and eventually made his way back to Operations where he served as the Operations Manager for more than 25 years before he was promoted to Director of Operations in 2007.
Many have had the pleasure of hearing him tell great stories about the years when Angus Wynne, Jr. — the founder of Six Flags Over Texas — would roam the midway. As a member of management, Mike would often be found at the front of the park during the hot summer months wearing a short sleeved button downed shirt, slacks, cowboy boots, name badge and carrying a trash picker.
This week, Mike was honored by current and former Six Flags employees, inside his favorite entertainment venue — The Crazy Horse Saloon.
Apple, as he's affectionately called by co-workers, has told colleagues that as a retiree he plans to travel, work in his yard, and for the first time in several years be home to celebrate his wedding anniversary with his wife instead of being at the park.
The new season at Six Flags Over Texas kicks off on Saturday, February 28.

ORLANDO, Fla. — SeaWorld Entertainment, Inc. (NYSE: SEAS), a leading theme park and entertainment company, has announced changes in its operations management. These changes are part of the Company's previously announced business optimization plans.
Daniel B. Brown becomes the Company's Chief Parks Operations Officer, having operational oversight over all of the Company's theme parks. Donald W. Mills becomes Orlando Park President responsible for leading the Company's Orlando parks: SeaWorld, Discovery Cove and Aquatica. Current Orlando Park President Terry Prather moves to the Company's corporate team to become Senior Vice President of Operations with oversight of the safety, environmental, ride operations and standardization functions across the Company's parks. He will also work closely with the Company's industry-leading zoological operations.
Brown has been with the Company for nearly 40 years and has served as Park President for SeaWorld Orlando, Busch Gardens Tampa and Busch Gardens Williamsburg, as well as Corporate Vice President of Operations.
Mills has held a variety of positions in park and corporate leadership over a career that spans 40 years. He served as Park President of both the Busch Gardens Williamsburg and Busch Gardens Tampa parks and also led operations in parks including SeaWorld San Diego.
Prather has led SeaWorld Orlando's park operations since 2010. He also served as General Manager of Water Country USA in Williamsburg, Va. and held several operations management positions at SeaWorld San Antonio.
ISTANBUL, Turkey — The rush of water. The surge of adrenaline. The flow of energy. The screams of joy. You can't describe it. You have to feel, experience it. Polin has been doing that with that same feeling of anticipation and energy for nearly 40 years. Committed to safety and passionate about design, it has grown from a family company into a global leader, with 2500 waterpark projects in 93 countries worldwide. Polin offers the industry's widest range of waterpark / water play attractions.
In time, passion became profession.
The company's pioneering technologies and groundbreaking designs mean that it has become the trusted suppliers to some of the world's biggest, award-winning waterparks. Each and every element within the waterpark matters and the thrilling waterslides help break attendance records for its clients all over the world.
It is this attention to detail and desire for perfection that guarantees the quality and variety of its rides and ensures that every waterpark delivers a unique experience. Game changing innovations such as the landmark King Cobra or L-RTM technology in waterslide manufacturing have set new industry benchmarks for creativity and excitement.
Where there is fun there is joy, there is absolute perfection.
Now the company's logo has evolved to reflect the evolving business and vision. Inspired by the products they are so passionate about, it represents a bird's eye view of a spiraling waterslide created from the company's initials. The logo might have been changed but the company's passion remains the same: the passion to innovate and exhilarate.
Polin Waterparks, the experience.
CHARLOTTE, N.C. — Construction workers installed the final piece of track on Fury 325 at Carowinds on Friday, January 30, 2015. The record-breaking coaster will be the world's tallest and fastest mega coaster with a traditional lift hill. Fury 325 will carry riders 325 feet high before plunging down an 81 degree drop at 95 mph.
Fury 325 is expected to debut when Carowinds opens for the 2015 season on March 28.
RICHMOND, British Columbia, Canada — WhiteWater has recently celebrated its 100th AquaLaunch built. The innovative launch capsule dials up the thrill factor in numerous WhiteWater water slides. AquaLaunch sends riders into jaw-dropping waterslides such as the AquaDrop, the Flatline Loop and the ever popular AquaLoop with installations in over 70 countries worldwide.
WhiteWater first started manufacturing AquaLaunches in 2009 and the current launch has evolved substantially over the past 5 years. "We have worked hard over the years upgrading the quality and durability of the launch parts," comments Mike Genovese, Operations Manager of Electrical and Mechanical Assembly. The aesthetic design has also been updated to be more visually appealing and provide a streamlined design.
Major innovations have included updating the fiberglass trapdoor to a clear Lexan1 trapdoor that is free swinging to reduce noise and eliminates the need for expensive shock absorbers. The AquaLaunch has become more automated with the addition of a push button operated door replacing the old, manually operated one. All of the changes and updates over the years have only improved the heart-pounding ride experience; "The goal is to provide a quality water slide to our customer that is reliable and inexpensive to operate and maintain," comments Mike.
Due to the complexity and the specialized nature of the AquaLaunch, all manufacturing is kept local in British Columbia, Canada to allow for close monitoring and quick response from engineers and managers in the event that issues arise during the production process.
2015 will be a busy year for the AquaLaunch team as the orders have been pouring in for projects all over the world. One project to note is set to be China's largest water park: Zhengzhou Yinji Kaifeng Water park in Henan. With 7 AquaLaunches in total, guests will have the chance to brave two AquaDrops, three AquaLoops and two Fusion AquaLoop + Flatline Loops where riders are sent through an inverted loop before traversing a horizontal loop-de-loop, shooting down into the shutdown lane. Other projects that will feature multiple AquaLaunches include Lotte World in Korea, Sunway Lagoon in Malaysia and Yalta Water park in the Ukraine.