Windermere, Florida – Innovative Attraction Management (IAM) and the Starfish Aquatics Institute (SAI) are pleased to announce that they are merging business operations for elite lifeguard training and comprehensive aquatic risk management programs to create IAM StarGuard Elite, LLC.
Since 2013 the companies have been in a strategic alliance to expand the program offerings for both organizations which has resulted in quick growth. Building upon this success, the new company will be made up exclusively of executives from the two organizations. IAM StarGuard ELITE incorporates all the benefits of the very successful strategic alliance PLUS includes the strategic merging of select facilities within the two organizations combined client base. This pushes the overall portfolio of clients for IAM StarGuard ELITE to 70+ Water Park and large public / private facility organizations both domestically and internationally, licensing over 10,000 lifeguards and slide operators worldwide.
Some of the most recognized brands in the waterpark industry are among the clients that will now be a part of IAM StarGuard ELITE.
Moving forward, the carving out of comprehensive aquatic risk management services into IAM StarGuard ELITE will allow both IAM and SAI to focus on impact in other areas of service to the industry. IAM will continue to provide turnkey attraction management (which will include the IAM StarGuard ELITE comprehensive risk management system), and expand their amusement industry consulting services. SAI will continue to provide aquatic education products and service aquatic facilities worldwide where a lifeguard certificate program delivered through a training center system (vs. license) is more appropriate. The new structure will also allow SAI more time to expand its highly successful Starfish Swimming and PADI Swim School programs and increase drowning prevention and international outreach efforts.
IAM has invested in technology and new curriculum integrations into the industry leading SAI StarGuard lifeguard text and certification programs. The IAM StarGuard ELITE lifeguard portal is a prime example of this development and a key piece of technology bringing lifeguarding into the digital age. The portal is a cloud-based software service program that is continually updated based on client feedback on how to improve efficiency and operational safety.
Michael Oostman, one of the Managing Partners for IAM noted "Our strong partnership with Jill and the SAI organization has been incredibly positive. We have received an amazing amount of industry interest and recognition for what our combined efforts have put forth so far. Our combined new company, IAM StarGuard ELITE is the natural next evolutionary step in providing unprecedented strength and experience to the aquatic industry".
Jill White, Founder of Starfish Aquatics Institute adds "We feel that the client-centric IAM StarGuard ELITE organization will provide much needed leadership to an industry that has been inactive recently related to innovation and technology. Without significant competition in the waterpark aquatic risk management and lifeguard market some lifeguard programs have become stagnant and less operator friendly. The singular focus of IAM StarGuard ELITE is to bring a competitive option to the market and advance the evolution of lifeguarding overall."
HATFIELD, Pa. — Philadelphia Toboggan Coasters, Inc. has been a mainstay in the amusement industry for more than a century. The company's products are now an integral part of the landscape and the public's collective consciousness. This year, PTCI introduced two new products during IAAPA Expo 2015.
PTCI's first new offering addresses the need for a way to adequately and safely restrain park guests living with certain physical handicaps. The Americans with Disabilities Act of 1990 (ADA) made a number of advances to ensure that certain amusement rides were accessible to guests with a variety of physical limitations. The majority of these included signage and access ramps.
On the 25th anniversary of the ADA, PTCI is introducing its Amusement Transfer Accessibility Device for the physically-disabled. This unique new apparatus allows guests to board a roller coaster train under their own power and ensures they remain secured and upright as the ride goes through its paces.
PTCI Owner and President/CEO Thomas D. Rebbie explains to AT the reasoning and process for creating this ADA-compliant device. "We were approached by Indiana's Holiday World and asked if we could develop something to assist physically disabled guests who wanted to ride a wooden roller coaster. We're now pleased to present this new device. Holiday World has used it with success on all three of its wooden coasters that feature PTCI trains."
Rebbie added that the device is currently configured for PTCI cars but can be modified to work on other manufacturers' trains as well as those on steel roller coasters.
PTCI's next new product – the PTCI-360º – is an attractive single-seat train that is an updated, 21st century version of the articulated rolling stock once widely used on wooden coasters of the Golden Age.
The PTCI-360º features a four-wheeled pilot car with a divided body that can lead up to 11 single two-passenger coaches. The train offers all the safety features expected from PTCI with the added bonus of being ultra-flexible. The PTCI-360º can operate on virtually any wooden coaster track configuration including those with complete 360-degree inversions.
"For several years now we've been asked by numerous parks if we could develop a single-seat car that would run on their wooden coaster track," said Rebbie. "And after 18 months of research and rigourous testing, we're happy to report that this new 12-car train performed well beyond our expectations – including flawlessly negotiating a complete 360-degree barrel roll.
"We felt it could only benefit our company to offer a train that could operate on any wooden roller coaster track," added Rebbie. "And the PTCI-360º is that train."
For more information including technical details on the new ADA device and the PTCI 360º, contact PTCI at (215) 799-2155.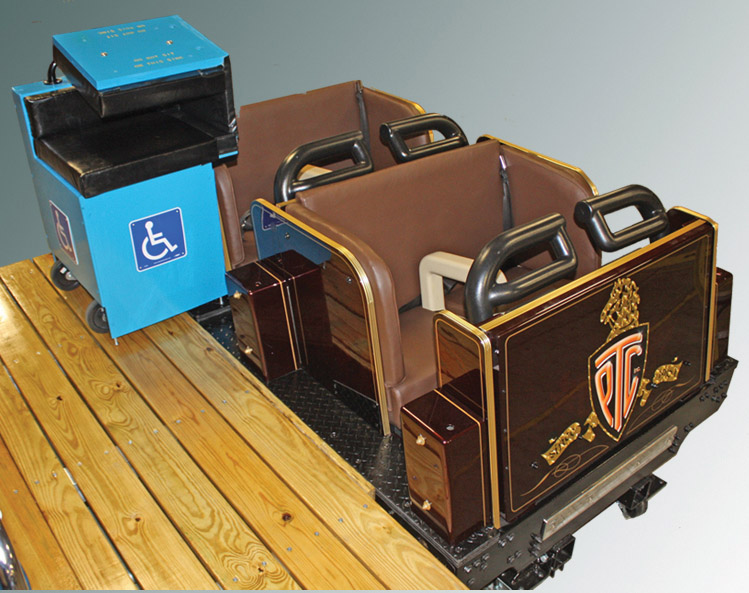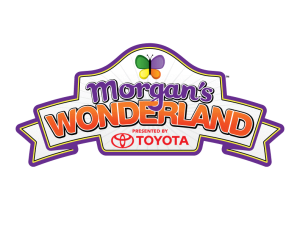 SAN ANTONIO, Texas — Morgan's Wonderland officials today broke ground for a multi-million-dollar expansion, Morgan's Inspiration Island, the world's first ultra-accessible splash park where guests of all ages and abilities can get wet and have fun together.
"In many ways, creating Morgan's Inspiration Island feels a lot like it did when our team designed and built Morgan's Wonderland with special-needs individuals in mind – it's never been done before," said Gordon Hartman, CEO of The Gordon Hartman Family Foundation.
"For the past two years, we've been working with water park consultants from Texas, Arizona, Florida and even Canada as well as local doctors and special-needs therapists. Now we're ready to begin laying pipe, installing pumps and building facilities with a target completion of spring 2017. We believe this new attraction will be tremendously popular because even kids and adults in wheelchairs will be able to have splashy fun in the South Texas sun."
Morgan's Inspiration Island, which will be situated between Morgan's Wonderland and the STAR (South Texas Area Regional) Soccer Complex, will overlook the theme park's 8-acre catch-and-release fishing lake. Guests of both the splash park and theme park will enter through the Morgan's Wonderland Welcome Center.
Six major elements will comprise the tropically themed paradise inspired by Hartman and his wife Maggie's 22-year-old daughter, Morgan, who deals with both cognitive and physical challenges. "We decided to call our new attraction Morgan's Inspiration Island because Morgan truly has been the catalyst for every project we've pursued to help the special-needs community," Gordon Hartman noted.
Maggie Hartman added that "Morgan's Inspiration Island – like Morgan's Wonderland – will concentrate on inclusion and inspire guests with special needs to do things previously thought to be impossible. Those without disabilities and those with, including individuals in wheelchairs and guests with hearing and visual impairments, will be able to play alongside each other and gain a greater understanding of each other."
The River Boat Adventure ride will twist and turn more than an eighth of a mile through a jungle setting with bird and animal sounds in the background. Five water play areas – Hang 10 Harbor, Rainbow Reef, Shipwreck Island, Castaway Bay and Calypso Cove – will offer a variety of splashy elements such as raintrees, falls, pools, geysers, jets, water cannons and tipping buckets. Just like Morgan's Wonderland, every element will be wheelchair-accessible, and waterproof wristbands with RFID technology will be available so parents can go to a Location Station and easily ascertain the whereabouts of their children and other members of their party.
Hartman paid special tribute to philanthropist Harvey E. Najim, chairman of the 2015 Morgan's Wonderland Capital Campaign that's raising funds for Morgan's Inspiration Island as well as for a larger, multi-functional building to house The Academy at Morgan's Wonderland, a school next to the theme park for students with special needs ages 12 to 24.
"We'll never be able to adequately thank Harvey Najim for his passion when it comes to doing great things for people with disabilities and special needs," Hartman said. "Harvey is truly a world champion when it comes to generosity. Those whose spirits will be lifted by Morgan's Inspiration Island have Harvey to thank for his resolve in securing the funds to take a great idea and make it reality."
Hartman noted that Morgan's Inspiration Island is about a year-and-a-half away from opening, "but we have to start now because so much equipment must be installed underground before the splash park can take shape above ground. There's also quite a bit of complexity involved. For example, we'll have the capability of heating water in some areas so guests with sensitivity to cold can still splash and play.
"In addition, we're working with university researchers to develop special waterproof wheelchairs. Our guests in expensive motorized wheelchairs can't afford to get them wet, so we're planning on having special Morgan's Inspiration Island wheelchairs available along with spacious private areas where guests can be lifted out of their wheelchairs into our waterproof wheelchairs." Hartman further pointed out that the splash park has been designed with water conservation in mind. Water used in the various play elements will be continuously filtered and recirculated, and it will be stored in huge underground tanks when the park is not in operation.
Meanwhile, Morgan's Wonderland, which is celebrating its 5th birthday all year long, is preparing for "A Wonderland Christmas" with special entertainment and holiday decorations on select evenings beginning the day after Thanksgiving, Nov. 27.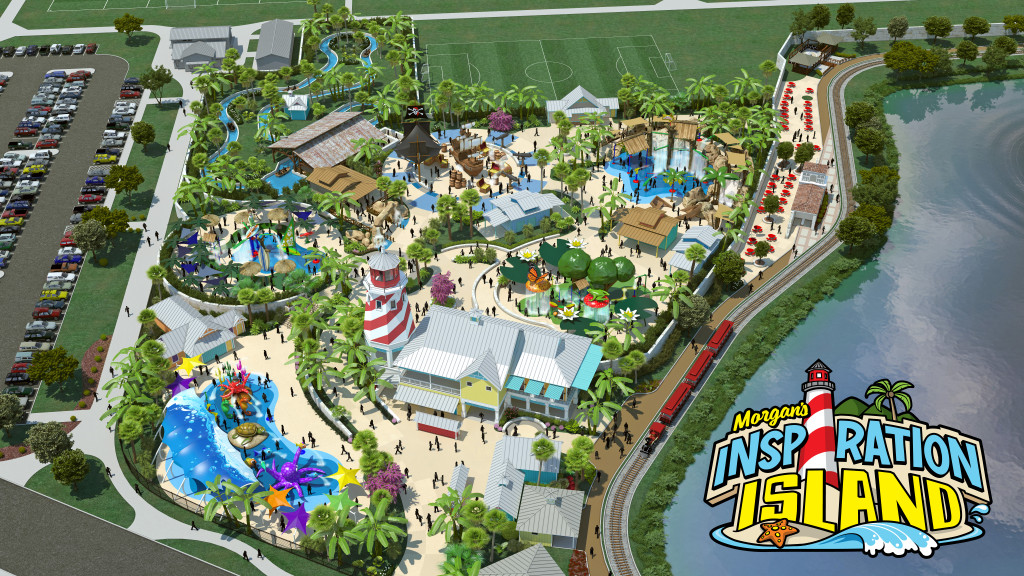 DALLAS, Texas — John A. Hardman, the voice, heart and wit behind Dallas mall NorthPark Center's annual Scrooge Puppet Theatre as well as World on a String at the State Fair of Texas and Six Flags Over Texas Argyle the Snake puppet show, died Wednesday of cancer in hospice at his home in Dallas, surrounded by family and friends. He was 80.
Fatal tumors had been discovered the night the fair opened, but the show went on with the help of his loyal puppeteers, including his stepdaughter Doran Garrett, Tina Gromova and Will Schutze. Hardman, who loved performing, was planning his annual Christmas shows for NorthPark Center from his bed.
Hardman was born in Gordon, Texas, and moved to Wichita Falls, Texas, when he was 4. His road to puppeteering began on Christmas morning when he was 9. As he eagerly tore open his present from his father, he was surprised to find Little Red Riding Hood marionettes. It was a very cold Christmas that year, too cold to go out of the house. So he sat and played with them. "And the more I played with them, the more I thought, 'This is kind of fun,'" he said in a 2008 interview.
His dad helped him build a little stage in their garage and he staged shows for kids in the neighborhood. Years later when he was a Marine at Camp Pendleton near San Diego, a friend taught him a Punch and Judy routine and sold him the puppets. He used them to create a show for Six Flags Over Texas in 1963. He had puppeteered ever since, amassing a collection of more than 1,000 puppets along the way.
His cantankerous Scrooge delivered a 10 to 15-minute curmudgeonly riff at members of the audience. The first time he voiced Scrooge at NorthPark, he aimed his zingers at a man in green plaid pants. After his performance, Hardman learned his target was none other than Raymond Nasher, NorthPark Center's owner and Hardman's new boss. "I said, 'Oh, gosh,'" Hardman recalls, "but a few minutes later, he cornered me, laughed and said, 'Welcome to the family.'"
Scrooge grew out of his Six Flags routine with Argyle the Snake, a grouchy snake made from an argyle sock that shot water pistols at the audience and complained a lot. Argyle was a favorite of Jay Johnson, the Tony Award-winning ventriloquist who attended Richardson High School.
The puppet shows were family affairs. His wife, Patti Hardman, a retired Woodrow Wilson High School theater director, voiced the opera singer in Santa's Toy Shoppe Puppet Theatre show. His stepdaughters helped with puppeteering. Puppeteers such as Schutze were treated like family, too. Schutze, son of The Dallas Morning News' former gardening editor Mariana Greene, describes him as "the best teacher, mentor, director and friend" he's ever known.
On his first day on the job, "He took me to a room behind the stage and showed me the marionettes," Schutze recalls. "He picked one off the rack, made it do a graceful dance, then handed it to me and said, 'Go play!' with a kind smile on his face. My life has been a wonderful dream ever since."
Last year, Hardman was hospitalized with pneumonia during his NorthPark run. It was the first time he'd missed a performance. Schutze filled in as Scrooge, but Hardman returned to his post as soon as he was released from the hospital.
He is survived by his wife; a son, John Christopher Hardman; stepdaughters Devon Caldarera, Doran Garrett and Bronwyn Garrett; a sister, Rosemary Chardukian; grandsons Robin, Tim and
David Hardman; and a niece, Indigo Kretzchmar.
In lieu of flowers, the family requests donations be made to Pediatric Center at Texas Oncology. Details for a funeral service are pending.

CONNEAUT LAKE, Pa. — November 1 marked the end of the 2015 edition of Ghost Lake at Conneaut Lake Park, and with it, the conclusion of the 2015 season at Conneaut Lake Park. According to the operators of the park it was a most successful season.
More than $600,000 in total revenue was generated in 2015 including about $450,000 from the amusement park, $130,000 from Camperland and $25,000 from the collection of water usage fees. While not expecting to be fully profitable until 2017, the park did manage to get very close to breaking even from operations during 2015, a major accomplishment given the more than 20 year history of operating at a loss. Most importantly, the park was able to pay its current taxes for the first time in 14 years.
A $10.00 ride-all-day wristband policy was instituted for the 2015 season and deemed to have been succesfull. Current plans call for keeping the price and policy in place for 2016. This pricing plan was largely responsible for attracting nearly 25,000 paid attendees during the season, and many more thousands visited the Park for free to accompany others or to enjoy the beach and general environment of Conneaut Lake Park. The public support for Conneaut Lake Park continues to be strong.
While still having a long way to go, the first year of operations under the control of the new Board of Trustees exceeded the collective expectations. 2015 now serves as strong indicator that the revitalization of Conneaut Lake Park and its transformation into an important quality of life asset for the residents of the region is more than just possible, it's likely if given the chance and managed prudently.
The trustees are alredy planning for an even more successful season in 2016 which will feature an expanded Camperland and the reopening of the water park, both key strategies in growing future revenues for Conneaut Lake Park.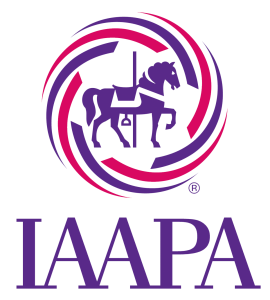 ALEXANDRIA, Virginia – The board of directors of the International Association of Amusement Parks and Attractions (IAAPA) has elected Andreas Veilstrup Andersen as second vice chairman. Andersen is CEO and president of Liseberg Group in Gothenburg, Sweden. He will be IAAPA's second vice chairman in 2016, first vice chairman in 2017, and then lead the association as its global chairman of the board in 2018.
"Andreas' industry knowledge is deep, and he has strong relationships with a number of key leaders worldwide. These attributes, combined with his strong and enthusiastic commitment to the global attractions industry, will make him an excellent leader for IAAPA," said Roland Mack, managing partner of Europa-Park in Rust, Germany, and chairman of the IAAPA Governance Committee, the member-led group responsible for nominating the second vice chairman to the board of directors.
Andersen has been in the attractions industry since 2001. He was named CEO and president of Liseberg Group in 2011. From 2008 to 2011, Andersen was executive director of IAAPA's regional office in Europe. In that role he was responsible for membership sales and service, program development, government affairs, and managing the Euro Attractions Show (EAS) conference and trade show.
He served as vice president and chief operating officer of the legendary Tivoli amusement park and pleasure garden in Copenhagen, Denmark, from 2004 to 2008. From 2002 to 2004, Andersen was executive assistant/company lawyer for Tivoli, where he managed investor relations, strategy development, and legal issues. Andersen started his industry career in a consultancy role as project coordinator at Tivoli.
Prior to joining the industry, Andersen was deputy manager for the Danish Agency for Governmental Management (Ministry of Finance) and principal, case officer for The Mortgage Bank of Denmark (Ministry of Finance).
Andersen has been a member of the IAAPA Board of Directors since 2014, including serving on the Executive and Finance Committee in 2015. He has been the chairman of IAAPA's European Regional Advisory Committee since 2014 and a member of the committee since 2011. He also served on the association's Strategic Planning and Nominating (now Governance) Committees. Andersen was the chairman of the IAAPA European Government Relations Subcommittee from 2011 to 2013.
His service to the attractions and tourism industry extends beyond IAAPA. From 2002 through 2004, Andersen was the general secretary of the Association of Danish Amusement Parks and a member of the organization's national board. He was also active in Europarks; a member of the Counseling Committee for the Wonderful Copenhagen, Regional Tourism Board; and a member of the Regional Board in Copenhagen for the Federation of Danish Industries.
Andersen has a candidatus degree (master's) in law from Copenhagen University. He also has a bachelor's degree in financial and accounting management and business administration from Copenhagen Business School.
VIENNA, Ohio — Members of the Darkride And Funhouse Enthusiasts, a.k.a. DAFE (pronounced "daffy"), received a Halloween trick on the cover of their fall magazine in the form of the announcement of the "death" of the organization. Now, the board offers the treat: a newly-branded organization, magazine, and host of member opportunities for its sixteenth year in support of the amusement industry.
Now formally called the Dark ATTRACTION and Funhouse Enthusiasts (still DAFE), the group acknowledges the growing base of membership that includes fans and professionals who support seasonal haunted attractions, 4-D shows and simulators, other walkthrough experiences, and the growing list of "hybrid" dark attractions that do not fall under the traditional definitions of "darkride" and "funhouse."
"DAFE's roots involve promotion and preservation of classic amusement area rides and funhouses. The name change highlights the role of nontraditional amusements and venues continuing this tradition in the Twenty-first Century while continuing to share our love of attractions from days past" notes Chris Handa, DAFE PR Coordinator.
In addition to the broadening of categories of interest, DAFE will launch Dark Times, a quarterly magazine that replaces its predecessor, Barrel O' Fun. The magazine will continue to include content related to both the history of dark attractions, news, and reports related to attractions and amusement areas on an international level contributed by the membership and industry professionals. The change in title increases awareness of DAFE to the growing haunted attraction community who may not be aware of the many opportunities and activities related to this specific interest.
As the Board of Directors works on a new logo to go with the name change, it also works hand-in-hand with amusement industry professionals associated with amusement parks, seasonal haunted attractions, and vendors who serve both sectors of the industry. The goal: increase membership in this growing sector while providing additional special members-only opportunities such as organized trips to dark attractions, behind-the scenes tours and articles, and a discount program for card-carrying members. Other projects include the revamping of the official website, dafe.org, and an expanded social media presence.

DALLAS, Texas — Proving to be the most successful year in Fair history, the 2015 Texas State Fair brought big crowds and an even bigger community impact. With the majority of funds going to participating vendors, the Fair generated in excess of $53.6 million in coupon sales for food and rides – an all-time record, making the event the most successful in its 129-year history.
The 2015 State Fair delivered unprecedented results with record-setting crowds, coupon sales, scholarship donations, and community contributions. This year's records serve as proof of the Fair's continuous growth, however the measurement of success goes far beyond these numbers. As a 501(c)(3) nonprofit organization the Fair aims to support the community, both locally and statewide. The net proceeds from the Fair are reinvested in Fair Park, in the form of capital improvements; given as scholarships to deserving youth throughout the state of Texas; used to support Fair Park museum facilities and community outreach programs; and used to improve the State Fair's operation. A successful 24-day run for the Fair means more support for the surrounding community.
With a $10 million increase over 2014's record total in coupon sales, the proceeds from this year's Fair will provide more support to the local community than ever before. When broken down into separate components, the Fair itself is a collection of small businesses – comprised of independent vendors, concessionaires, ride owners and operators, artists, entertainers and more. The Fair partners with a wide variety of entrepreneurs, giving them the opportunity to operate their individual businesses here in Fair Park for the event's 24-day run. By showcasing small businesses and providing job opportunities to more than 6,000 seasonal employees every year, the Fair encourages economic growth in the surrounding area. With an estimated overall economic impact of more than $600 million, the Fair plays a significant role in the community. "The State Fair of Texas has always been an important event to the City of Dallas because of its impact on the local economy, tourism and job force," adds Dallas City Councilwoman Tiffinni A. Young. "With the increased focus on the future of Fair Park, I am proud that the Fair was extremely successful and will set big records in almost every category this year."
Bringing the traditional lineup of food, festivities and family fun, the 2015 State Fair also threw a few new additions into the mix. The Hall of State hosted the "Big Texas Music" exhibit, honoring well-known artists hailing from the Lone Star State. Mundo Latino presented "Guitarras de Mexico" as its annual exhibit in the Women's Museum, highlighting the history of guitars, guitar makers and guitarists. Celebrating the rich history of our great state, the Lone Star Horse Spectacular featured professional riders on horseback performing in coordination with a historical narrative. Crowds gathered nightly for the completely remastered Mattress Firm Illumination Sensation, a display of dancing waters, special effects, lively music and vibrant fireworks. For the first time ever, the Bud Light Sound Stage and Dr Pepper Stage both featured rotating acts in their musical lineup. Free concerts on the Chevrolet Main Stage remained a fairgoer favorite, with the largest crowds at Pesado, Lecrae, The Beach Boys, MercyMe, Jay Perez and Emilio. Community members got crafty with more than 8,900 entries in the Fair's Creative Arts competitions. Another State Fair staple was the largest new car auto show in the Southwest, giving visitors the chance to check out the hottest 2016 models. Big Tex's Farmyard found a new home near the Kids' Boardwalk, providing visitors with interactive exhibits focusing on the importance of agriculture. Fairgoers flocked to participating vendors on Thrifty Thursdays, the newest food discount program which offered a variety of signature menu items at a reduced price.
Originally established as a livestock exposition back in 1886, it is without question that the Fair has deep roots in agriculture. Acknowledging the significance of farming and ranching in Texas' past, present and future, the Fair continues to promote agricultural growth through its large number of educational opportunities. From its interactive exhibits explaining how food gets from farm to table, to the variety of competitive livestock events and leadership contests, the Fair encourages all visitors to learn more about agriculture. With a 13% increase from last year, the 2015 State Fair hosted a total of 10,722 livestock entries. Overall participation numbers increased by 32%, with 5,528 students competing in the Fair's livestock and agricultural shows. The annual Youth Livestock Auction raised more than $1.5 million in scholarships and prizes for students from around the state. Another record was set when III Forks Steakhouse and the Big Tex Champion Club purchased the Grand Champion Market Steer for $130,000 at the auction. The Fair's Ag Awareness Day also brought record numbers – with more than 7,700 students representing 169 chapters of 4-H, FFA and FCCLA participating in the canned food drive, a total of 23,896 pounds of food were collected and donated to the North Texas Food Bank.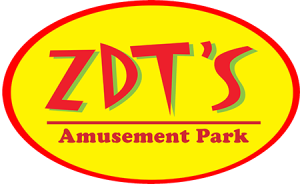 SEGUIN, Texas — A family-owned FEC in south central Texas has opened a first-of-its-kind roller coaster in the entire world and the only wooden coaster to open in the U.S. in 2015. Working with The Gravity Group of Cincinnati, Ohio, the ZDT's owners have installed Switchback — the world's first wooden shuttle roller coaster.
The signature touches to Switchback make it immediately distinctive. On first look, the spike jutting skyward in the center of the ride gives a first-impression appearance that the ride is yet to be completed. This, of course, is the ride's reverse point. Seated in four rows, eight riders are dispatched with a snappy curve onto the 64-foot lift. The Gravity Group's Timberliner trains negotiate a tight high curve and take the ride's initial plunge. The compact nature of the available space inspires an action packed layout. Darting directional changes, a 104-degree banked turn, speed bumps and a course that zips through building structures deliver non-stop excitement. The "moment," of course, is the climb up the spike where the track just ends. Front seat riders get the full impact of this illusory thrill. At that point, the train travels backward all the way back to the base of the first drop and then aligns itself onto the transfer track to slide into the station.
When Danny and Sarah Donhauser opened ZDT's in 2007, it began principally as an indoor arcade fun center. Soon, the property began to develop along the lines of a standard FEC with some rides, go-karts and interactive offerings. Eventually, water park attractions were installed with waterslides and a relocated Master Blaster. At that time, a small amusement park was underway. Always hopeful from the beginning, owner Danny Donhauser knew a coaster would be added one day. Most facilities at this point would have considered a portable fairground style coaster. The Donhauser family took a different approach.
"At first we considered an indoor coaster for our first coaster and we decided it wasn't the right thing. We needed something that was visual that people could see," said Sarah Donhauser.
The lift hill height is 64 feet tall, while the height of the spike is one foot taller than the first drop. The length of the track is 1,196 feet, but Gravity Group estimates the actual ride length is 2,125 feet with the shuttle aspect letting the riders travel the majority of the course in both directions. Maximum speed is 41 mph. The ride time is approximately two minutes. Gravity Kraft — a division of The Gravity Group supplied two Timberliner trains of four cars each, holding eight passengers.
ZDT's is open all year long, operating a weekend-only schedule until the summer. The park will be open daily when school is closed during the Christmas Holiday and Spring Break.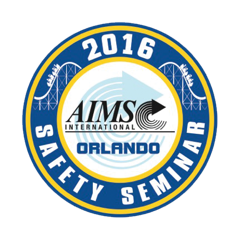 Nashville, Tenn. – Registration for AIMS International's Annual Safety Seminar is now open and available online. This comprehensive seminar, to be held January 10-15, 2016, at the Doubletree by Hilton in Orlando, Florida, offers classroom and hands-on safety training along with invaluable networking opportunities for ride inspectors, maintenance, operations and aquatic personnel in the amusement industry. With more than 300 students expected, the seminar is renowned for its diverse curriculum and the quality of its expert instructors who are today's leading industry professionals.
Tuition is $595 and includes all class materials, lunches, two daily breaks, Continuing Education Units (CEU), and completion certificates. AIMS certification testing and other certificates are offered at an additional fee. Level I tests are also available in Spanish. AIMS Seminar rates at the Doubletree are $99 per night. A complete schedule and class list along with hotel and other information can be found at aimsintl.org. For more information about the AIMS Safety Seminar, please email info@aimsintl.org or contact Holly Coston, Seminar Operations Manager, 714.697.6654.