TORONTO, Ontario, – Cineplex Entertainment today announced that Cineplex Starburst Inc. ("CSI"), a leading distributor and operator of amusement and gaming equipment, is rebranding its business. As of today, all of CSI's business units will operate under its new name 'Player One Amusement Group.'
Previously operating as four businesses – CSI, Brady Starburst LLC, Premier Amusements and Tricorp Amusements – the amalgamation creates one company that delivers entertainment and amusement gaming solutions for customers across North America and internationally. Player One Amusement Group provides a full-service offering that includes sales and distribution, route operations, parts and service as well as merchandising and consulting.
Much more than a name change, the amalgamation announced today creates new and exciting opportunities for Player One Amusement Group's customers, suppliers and employees as it raises its game as one unified brand. That brand is being supported with a new company logo and website, WinWithP1AG.com. The website acts as a comprehensive and easy-to-navigate resource for existing and new customers about Player One Amusement Group. It also offers insights on the latest industry news as well as product and services information that changes the game.
Headquartered in Toronto, Ontario, Player One Amusement Group employs over 450 people in 21 offices throughout Canada and the United States. One of North America's leading providers of interactive video, redemption and amusement gaming equipment, it specializes in solution servicing and design for a wide range of customers in the theatrical exhibition vertical as well as community-based entertainment destinations such as bowling centres, restaurants, arcades, shopping centres and water parks.

FOLEY, Ala. — The Poarch Band of Creek Indians unveiled detailed plans for its first-class, family-friendly tourist destination currently under construction near Alabama's most popular beaches.
The development's name, Owa, means "big water" in the Muscogee Creek language. Owa "big water" refers to the 14-acre lake at the center of the unique project that features a themed amusement park, a 150-room Marriott Town Place Suites hotel, and a wide selection of restaurant and shopping opportunities.
Stephanie A. Bryan, Poarch Creek's Tribal Chair and CEO noted, "As a Tribe, we have worked hard to ensure that our businesses bring revenue and jobs into the State and add to the quality of life in the rural communities where they are located. Owa is being built in this tradition, and we are very excited to be both neighbors and partners with the City of Foley in bringing economic development to this area."
When completed, the Owa development will generate close to 3,500 jobs (both direct and indirect) and will boost tourist spending in South Alabama by 7%. That increase in spending is expected to increase Baldwin County's economic output by close to $250 million.
The 520-acre Owa development is adjacent to the City of Foley's $40 millionsports tourism complex which features 16 state-of-the-art outdoor fields and a 90,000 square foot indoor events center that is slated to open in the summer of 2017. The two projects will provide a seamless experience for "sport families" who travel to the area specifically for tournaments, but who will avail themselves of opportunities offered by Owa to entertain the entire family.
"For every visitor, Owa will provide a top-notch experience," said Tim Martin, President of Creek Indian Enterprises Development Authority, the Tribe's business entity charged with developing the property. He continued, "It is an added benefit that families who come to Foley for sporting events will also have all of Owa's offerings available to them. We believe that this is a winning combination that will have families coming back to Alabama for years to come."
Owa, located just off the Foley Beach Express and County Road 20, is just 9 miles from Gulf Shores and Orange Beach. While that area of the State already hosts 6.2 million each year, Owa is expected to bring in an additional 1 million visitors annually.
Foley's Mayor John Koniar added, "No place can beat Alabama's Gulf beaches for their natural beauty. We are happy to offer visitors to our area a one stop, family-friendly destination that is near the beach but will provide another option, for not only overnight visitors, but those looking for a day trip getaway."
Owa's design celebrates its rural roots. The complex will have the feel of a small Southern town that evolves through time with distinct districts such as the Warehouse District, Downtown District, and Amusement Park.
Phase One of Owa, which includes the 150-room hotel, retail and dining spaces, amusement park and lake will open Summer 2017. Future plans call for a waterpark, additional hotels, a condominium complex and a resort level RV park. When complete, total investment in the development will top $500 million.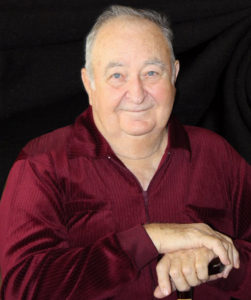 NEW BRAUNFELS, Texas – It is with a heavy heart that we at Schlitterbahn share the news that our founder, Robert Ray Henry, known to many of us here as Mr. Bob, passed away last night.
Mr. Bob was a brilliant businessman as well as a devoted husband, father, grandfather, and great grandfather. When he and Billye came to New Braunfels fifty years ago, they took over a small camp and over time built it into what is now one of the most beloved waterparks and resorts in the world. But it all started with family.
"My father, from the very start, hoped to have a family business where he and his children could work together," said Gary Henry, president of Schlitterbahn Waterparks and Resorts, and eldest son. "All of us will miss him dearly. We will miss his leadership, his guidance, and his insights. We are blessed that he leaves behind a legacy of hard work, dedication, and commitment to those who both those who work here and to generations of guests who have made memories in the parks he made possible."
He will be greatly missed by all who knew him.
BUENA PARK, Calif. – There's farm fresh fun for everyone coming to Knott's Berry Farm in 2017 with a brand new thrill ride, an extended Knott's Boysenberry Festival, the exciting return of Ghost Town Alive! next summer, and the expansion of Knott's Soak City Waterpark.
Sol Spin will bring brand new hair-raising thrills to the Fiesta Village area of the park next season. The new ride will send brave guests on a thrilling topsy-turvy adventure over 6 stories high as they rotate in all directions on one of six spinning arms. Sol Spin will be the newest addition to the theme park's world-class line up of more than 40 rides and attractions when it opens in spring 2017.
But that's not all! Knott's Berry Farm is also expanding the park's Seasons of Fun. For the first time ever, the mouthwatering Knott's Boysenberry Festival, exclusively dedicated to celebrating Knott's delicious roots, will be expanded to 23 days. Celebrate the historic berry with countless one-of-a-kind boysenberry inspired dishes, drinks and more, plus limited-time live entertainment the whole family will love!
This past summer to celebrate Ghost Town's 75th anniversary, Knott's debuted the one-of-a-kind interactive experience Ghost Town Alive! The extremely popular interactive experience returns for a second year packed with new characters and even more interactive old west fun. The citizens of Calico return to take guests on an immersive journey back in time to the old west of the late 1800s when bandits and cowboys battle for control of the west. This summer the wild- west gets a little wilder, as new story lines and plot twists will be revealed throughout the season insuring guests will never experience the same adventure twice. Ghost Town Alive! offers something for everyone in your posse.
Also, coming to the park next summer, is the all new Boardwalk Barbecue restaurant located in the Boardwalk area of the park near Xcelerator. This new fast-casual dining location will offer various BBQ favorites including smoked pork ribs, tri-tip and rotisserie chicken along with a selection of sandwiches and side dishes. Boardwalk Barbecue will also be featuring a selection of local and well known craft beers. The restaurant will include a new covered seating area with a stage for live entertainment. The location will replace the existing Boardwalk Barbecue restaurant. Construction is set to begin this year.
Next year's new enhancements also include an extensive expansion, renovations and new additions in store for Knott's Soak City Waterpark, which were announced earlier this summer. Orange County's largest water park will debut two water slide towers offering exhilarating attractions geared for families and thrill seekers. Shore Break will tower over seven stories and offer six different thrilling water slide experiences. Four of the slides on the tower will feature an Aqua-Launch chamber which will innovatively launch guests as the floor under their feet drops them into an almost vertical free fall through a series of flat loops and S-curves in a translucent flume. Shore Break will also feature dueling tube slides that will zip riders through an enchanting series of drops and turns. The height requirements for Shore Break slides are 48 inches. The Wedge slide tower will take the location of the current Pacific Spin and will be an open air family raft ride. Up to six guests at a time will descend down navigating twists and turns and unexpected drops. The minimum height requirement is 40 inches and 40 – 48 inches must be accompanied by a responsible person. The expansion project will also include updated shaded seating areas, cabanas and a remodeled Longboards' Grill. Guests will be able to experience both water slide towers when Knott's Soak City Waterpark opens for the summer season in May 2017.

MOORESVILLE, Ind. – Creative Works has announced an exclusive partnership with Kevin Williams from KWP to develop a "Mixed Reality" (MR) attraction.
The entertainment industry is constantly evolving to meet new market demands and compete with in-home entertainment. Technology is developing at an increasing rate, and the goal of this partnership is to harness the latest technology to bring a groundbreaking, immersive attraction to the market. This attraction won't be VR (virtual reality) and it won't be real life. Rather, it will bridge the gap to deliver the best of both worlds while eliminating the weaknesses of each. It will be a new category called "Mixed Reality."
One of the hindrances of emerging VR technology is that it doesn't create an inclusive, social experience. Existing VR games are limited to small groups of players. And even if they could include more, the headsets cut people off from one another in a physical sense; at best only allowing glimpses of an avatar in the digital world. Creative Works and KWP are working to fix this and maintain real human connections within a new kind of digital experience.
"Too many vendors in our industry fear the advancements with in-home entertainment and technology," commented Armando Lanuti, an owner of Creative Works. "Rather than fear it, we want to understand it so we can take the successful elements and, with the support of KWP, craft a truly unique digital game experience that will define the sector's future."
Creative Works and KWP are a perfect match to deliver this new experience. Creative Works believes in creating smiles, sparking imaginations, and making people happier through memorable experiences. They deliver these experiences by creating fully themed environments and attractions for their clients all over the world. With Kevin Williams' extensive background in the digital entertainment industry, he leads KWP's focus on applying cutting-edge technology to the amusements and attractions sector. The combination of experience in gaming technology and themed attractions makes this partnership a powerful one.
Creative Works and KWP are sticking a flag in the ground with this partnership. They will use their combined vision and relationships to attract other industry partners to help develop this immersive attraction, embracing the new technology of "Mixed Reality." Details of the scope of this alliance and the first developments will follow shortly.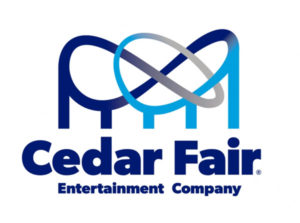 SANDUSKY, Ohio, Oct. 27, 2016 – Cedar Fair (NYSE: FUN), a leader in regional amusement parks, water parks and active entertainment, is pleased to announce the promotion of Richard A. Zimmerman to the position of President and Chief Operating Officer.
"This promotion is an acknowledgement of the significant role Richard has played in the success of Cedar Fair," said Matt Ouimet, Cedar Fair's chief executive officer. "He is one of the most talented senior executives I have ever worked with. His deep understanding of the industry, our operations and our business model has enabled him to positively impact every meaningful decision we have made over the past five years. His role as President and Chief Operating Officer will be to bridge strategy into execution – sorting to the things that will have the biggest operational impact and turning good ideas into operational reality."
Zimmerman has 30 years of experience in the leisure and hospitality industry and most recently served as Chief Operating Officer of Cedar Fair. Prior to that he served as Executive Vice President since 2010, Regional Vice President since 2007 and as Vice President and General Manager of Kings Dominion since 1998. Prior to entering the amusement park industry, Richard served in various roles with Paramount Communications, Inc., including vice president of financial planning and analysis for Paramount's Madison Square Garden Division.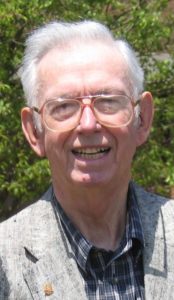 JACKSONVILLE, Ill. – Lee A. Sullivan Jr., 91, of Jacksonville, IL died Tuesday, October 25, 2016, at his home.
He was born July 12, 1925 in Jacksonville, the son of Lee A. Sr. and Nell Griffith Sullivan. He married Barbara Bienemann on March 29, 1949 and later married Betty Miller Kinnett Deem on October 25, 1975 and both have preceded him in death.
He is survived by five children, William A. Sullivan of Jacksonville, Patricia Sullivan of Jacksonville, Robert Sullivan (wife, Sue) of Bethalto, Susan Sullivan-Tuncan (husband, Erdal) of Omaha, NE, and Paul Sullivan of Springfield; five grandchildren, Jas Sullivan of Woodriver, Reya Tuncan Christensen (husband, Nicholas) of Lincoln, NE, Erin Tuncan and Sanya Tuncan, both of Omaha, NE, and Connor Sullivan (wife, Alexis) of Naperville; a niece, Julie Gaines (husband, Tom) of Jacksonville; two nephews, Larry Littler (wife, Kathy) of Jacksonville and David Littler (companion, Linda Hack) of Largo, FL; two cousins, Marian Russell McDaniel of Shawnee Mission, KS and Henrietta Doss of The Villages, FL; and his personal caregiver, Ava Sparrow of Jacksonville, whose care allowed him to continue residing in his home. He was preceded in death by his parents and two siblings, Peggy Littler and Liam "Bud" Sullivan.
Lee was a 1942 graduate of Jacksonville High School and a 1950 graduate of the University of Illinois, College of Engineering where he was named to the Bronze Tablet, the university award for academic achievement. He served with the US Navy from 1945-1946 and from 1951-1952.
A licensed professional engineer, Lee served as president and board chairman of Eli Bridge Company where he was involved in its leadership from 1950 until his death. He was nationally known throughout the amusement ride industry and an advocate of raising safety standards. He was a member of the Outdoor Amusement Business Association which named Lee to their industry Hall of Fame. He was a past president of the American Recreation Equipment Association where he was instrumental in the creation of safety seminars. He was also a member of the Showman's League of America and ASTM International, an organization charged with establishing industry-wide safety standards. ASTM awarded Lee the "Jimmy Floyd Award" for his outstanding service to amusement industry safety. Lee was also a founding and 19 year member of the Illinois Carnival-Amusement Safety Board.
Lee was a life-long member of Central Christian Church in Jacksonville where he formerly served as a deacon and choir member. He was a former member of the board of directors for both Jacksonville Savings and Loan Association (now Jacksonville Savings Bank) and Farmers State Bank and Trust Company in Jacksonville. He was a former board member and treasurer of the Sherwood Eddy YMCA and a member of the Jacksonville Area Chamber of Commerce.
Memorial services will be held 10:30 am, Monday, October 31, 2016, at Central Christian Church in Jacksonville with interment at Diamond Grove Cemetery in Jacksonville. The family will meet friends from 4:00 to 6:00 pm Sunday at the Buchanan & Cody Funeral Home in Jacksonville. In lieu of flowers, memorial gifts are suggested to the Central Christian Church Memorial Fund. Condolences may be sent online at www.buchanancody.com.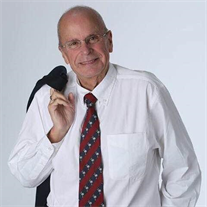 ORANGE CITY, Fl. – John W. Owens, Jr. 70 of Deland passed away October 24, 2016 at his residence. He was born in Lombard, Illinois on July 17, 1946 and moved to central Florida in 1988 from North Carolina. He served in the US Navy during the Vietnam War.
John was the marketing director and acting general manager for the Volusia County Fair (2015). He loved the entertainment industry and music, especially playing the saxophone. He was very creative and a visionary. John was an author and very outgoing. He had a positive attitude which resonated to others and he had the ability to connect with people to help them fulfill their dreams.
Survivors include his wife of 38 years, Sarah; son John Owens, III (Tamara) of Nebo, NC; daughter Ann Marie Pike (Billy) of Foster, RI; brother Robert Owens of Pittsboro, NC; sisters Carol Jane Thurber of Pittsboro, NC and Molly Maddock (Harry) of Tacoma, WA; 5 grandchildren and 1 great-granddaughter. A memorial service will be held on Monday, October 31st at 5pm at Allen-Summerhill Memorial Chapel in Orange City, with a gathering of friends from 4-5pm prior to the service. Online condolences may be made at www.allensummerhill.com. In lieu of flowers, memorial donations may be made to Compassion International www.compassion.com. Allen-Summerhill Orange City is in charge.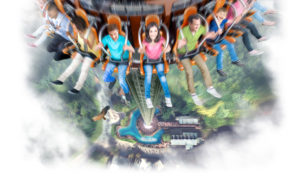 PIGEON FORGE, Tenn. (October 26, 2016) — Coming off a record year which featured the best new attraction of 2016, Lightning Rod, as well as the successful first anniversary of Dollywood's DreamMore Resort, The Dollywood Company continues to provide more unique experiences at each of its family-friendly properties.
Two new family rides debut this summer at Dollywood providing thrilling new adventures for guests. The first is Drop Line (a "Skyfall" supplied by Funtime), a 200-foot tall free-fall experience that towers over Timber Canyon and provides an incredible view of the park before its exhilarating finish. The drop tower ride lifts Dollywood guests nearly 20 stories above the Canyon's pool, before plummeting them back to the ground in a thrilling rush. Also new is Whistle Punk Chaser, a junior coaster (a Zamperla family gravity coaster) which throws exciting twists and turns at Dollywood's younger loggers, helping prepare them for the day they can join their parents aboard the award-winning Thunderhead wooden coaster.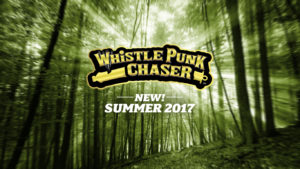 "As everybody already knows, family is very important to me," Dolly Parton explained. "These days, there doesn't seem to be enough time for families to be together, whether you're a just a couple like me and Carl or you have 12 kids like my family did growing up. That's why we continue to add all these new rides and shows for families to experience together.
"We have something for everyone, but even more important, we have something for you AND your family. We're adding so much this year; I'm calling 2017 'the year of the family!'"
In addition to the new attractions, families have two engaging new events to experience 2017. Just in time for families enjoying spring break, the park will introduce enra, a Tokyo-based dance company which was featured on America's Got Talent in 2015. The group wowed audiences with their high-energy multi-media dance, light and video fusion show. Interactive video and lights combine with the talented performers to create a unique, cutting-edge experience for guests.
In October, Dollywood's Harvest Festival adds the spectacular GREAT! Pumpkin LumiNights event. This nighttime event immerses families in fabulous fall pumpkin illumination. Additionally, a new pumpkin trail comes to life after dark with a number of spectacular pumpkin displays glowing with the fire of fall. The festival also includes the Southern Gospel Jubilee which brings in the greatest Southern gospel talent around.
"We are really excited about adding the GREAT! Pumpkin LumiNights to our Harvest event," Gene Scherrer, Dollywood Vice-President and General Manager said. "We've created a number of impressive displays that will light up the night and allow us to add some new experiences for families to enjoy the fun of fall in a uniquely Dollywood way."
The company also recently announced the addition of TailSpin Racer (supplied by WhiteWater), a multi-lane, mat-racer-style slide to Dollywood's Splash Country for 2017. The parks' 2017 additions are all part of Parton's $300 million investment in Dollywood announced in 2013.
GURNEE, Ill – With the fun of all the recent wagers placed between Illinois and Ohio, two of the best thrill parks in the world are getting in on the action. Illinois' Six Flags Great America and Ohio's Cedar Point are each boasting that their home team will take the championship.
In a video posted to social media today, Six Flags Great America issued a bet to Cedar Point: if the Cubs win, the Cedar Point team must post a video of the staff performing "Go, Cubs, Go" to their social channels.
Cedar Point accepted, stating that if the Indians win, Great America's team will post a video of their staff performing "Cleveland Rocks" to their social channels. Cedar Point also upped the ante with another challenge: the "losing" park must rename one of their rides for their entire opening weekend in 2017, and the winning park will choose the losing park's ride and new name.
"We are thrilled to be a part of this wager," said Hank Salemi, park president of Six Flags Great America. "Our park is rallying around Chicago for a World Series win and can't wait to hear 'Go, Cubs, Go' all the way from Sandusky."
Jason McClure, vice president and general manager of Cedar Point added, "I think all of us in Ohio and Illinois are excited that our teams are playing October baseball. Our two parks are in the business of fun – so why not get into the spirit in our own unique way? We're not going to lose, so they should probably get their video ready!"
So who will win and which ride will it be? Fans will just have to wait and cheer for their favorite team, as a rivalry of a different kind takes place, 350 miles apart.