Attendees Will Ride Newly-Restored Rampage Roller Coaster
Birmingham, Alabama — Alabama Splash Adventure is pleased to announce that it will host a special event for American Coaster Enthusiasts (ACE), in which participants will be able to ride the newly-restored Rampage roller coaster.
The event – "Rip Roarin' Rampage" – will be a private event on Saturday, October 25, 2014, for members of ACE. The park will be closed during the event.
Rampage, a 3,500-foot-long wooden roller coaster, was originally constructed in 1998. Reaching a height of 120 feet and a top speed of 56 miles per hour, Rampage was a fixture at the park's previous incarnation, Visionland and later Alabama Adventure. When the park's previous owners decided three years ago to transform the amusement park into a water park only, Rampage was closed down.
Over the past six months, the Koch family, owners of Alabama Splash Adventure, have overseen an extensive restoration project to replace virtually the entire track – including over 1,400 boards and supports — and restore the 28-seat train.
Now, Rampage is scheduled to undergo final testing and preparation over the fall and winter and is scheduled to reopen to the public in May 2015 with the coming of the new season. Prior to that, though, ACE members will get to preview the renovated ride courtesy of the Koch family.
"We're very excited to bring Rampage back to the public," said Dan Koch, owner. "It's a great ride, and it'll be a thrill to see Alabama's signature roller coaster entertaining our guests once again."
Added Koch, "We're excited to bring another dimension to our park and turn Alabama Splash Adventure back into Alabama's leading amusement park."
The Koch family has already made extensive progress as new owners. The owners have introduced free wi-fi, free sunscreen, free parking and free tubes, and have also added six new children's rides. The Rampage renovation is only a part of the $10 million in capital improvements the Koch family has brought to Alabama Splash Adventure.
Zhengzhou Yinji Kaifeng Waterpark order of WhiteWater products is largest single order in waterpark history

HENAN, China — Yinji Dynasty's Zhengzhou Yinji Kaifeng Waterpark in Henan, China, has purchased in excess of $CAN 29-million worth of WhiteWater products, the largest-ever single order for the global waterpark sector. The colossal waterpark boasts an indoor and outdoor portion, and anticipates a peak day capacity of 15,000 guests indoors and 32,000 outdoors. Guests can expect to see nine separate waterslide complexes, nearly 50 waterslides, three custom themed AquaPlay structures, a Shoot the Chute water ride, three wave pools, two types of Wave Rivers and a FlowRider Double.
"This is a remarkable project for WhiteWater," says Geoff Chutter, the company's CEO and founder. "Since 1980, we've been committed to creating world-class, entertaining waterparks. Yinji Dynasty's recent order is a testament to that commitment and to our growth."
Estimated to finish in summer 2015, Zhengzhou Yinji Kaifeng Waterpark will be China's largest waterpark.
"This deal demonstrates how WhiteWater doesn't just provide waterslides. We deliver a complete customer experience," says Phil Zhong, Regional Vice President of Operations in Asia. "With this client, we designed an entire park, with engineering services, construction management and after sales service and maintenance."
Walt Disney Parks and Resorts Executive to Lead Worldwide Attractions Association in 2017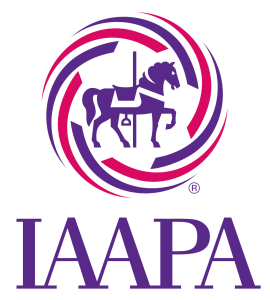 ALEXANDRiA, Virginia — The board of directors of the International Association of Amusement Parks and Attractions (IAAPA) has elected Greg Hale second vice chairman. Hale is vice president and chief safety officer for Walt Disney Parks and Resorts worldwide. He will be IAAPA's second vice chairman in 2015, first vice chairman in 2016, and then lead the association as its chairman of the board in 2017.
"Greg Hale is passionate about the global attractions industry and about IAAPA," said Bob Rippy, chairman of the IAAPA Governance Committee that is responsible for nominating the second vice chairman to the board of directors. "His industry knowledge combined with his proven track record of leadership on safety-related issues and other complex industry matters make him an ideal second vice chairman for IAAPA."
Hale is a 26-year veteran of the Walt Disney Company. He joined Walt Disney World in 1988 as manager of electrical and electronics engineering, ride and show engineering in 1989. He was named director of facilities and attractions regulatory compliance in 1995 and promoted to vice president of design, engineering, and regulatory compliance in 1999. In 2002, he was promoted to vice president and chief safety officer for Walt Disney Parks and Resorts and leads a global team of ride design, operations, and maintenance professionals that keep Disney on the leading edge of theme park safety, accessibility for guests with disabilities, and technology advancements. Hale currently holds 63 patents around the world that have contributed to numerous innovations and inventions in the amusement industry.
Hale has been an active volunteer with IAAPA for more than 15 years, including serving on the Government Relations, New Technology Awards, Nominating, and Strategic Planning Committees. He has also been a member of the IAAPA Safety Committee including serving as its chairman for several years. He has been a speaker on industry safety-related topics at IAAPA events around the world and was a member of the IAAPA Board of Directors from 2003 to 2005. He received the association's Public Affairs Award in 2003 and its Outstanding Service Award in 2010. He also plays a key leadership role in the association's efforts to develop and harmonize industry safety standards around the globe, facilitating safety standards meetings in more than 16 countries in Asia, Europe, Latin America, and the Middle East. Hale has also been the chairman of the ASTM International – F24 Subcommittee on Standards Harmonization since 2008.
Hale has been a member and past officer of the ASTM F24 Committee on Amusement Rides and Devices since 1989. He is a former member of the board of directors and currently serves as a board of delegates member for the National Safety Council. He has received the National Safety Council Distinguished Service to Safety Award, the ASTM International Dr. Richard H. "Doc" Brown Memorial Exceptional Service Award, the ASTM International William T. Cavanaugh Memorial Award, and the FIRST Orlando Volunteer of the Year Award.
Hale holds a Bachelor of Science degree in electrical engineering from the University of Mississippi.
GRAND PRAIRIE, Texas — At a press conference held Tuesday, October 14, 2014, Levi Davis and Sherman Thurston of Grand Alps Resort DFW Inc. announced plans to build an indoor snow ski facility and resort. To be located on Belt Line Road across the entrance from the Verizon Theatre in the city of Grand Prairie, Texas, located between Dallas and Fort Worth. The resort is expected to cost $140 million for the 350,000-square-foot indoor ski facility and another $75 million for the Hard Rock International hotel. The complete resort will include a sports bar, wine bar, coffee & tea house, movie dinner theater with family entertainment center, and gifts & accessories stores.
The hotel will contain 300 rooms, 28,000 square feet of open meeting space, 20,000 square feet of divisible meeting space, at least two restaurants, an exercise facility, luxury spa facilities, resort style rooftop pool complex, and structured parking. The developer has committed to building a second hotel of comparable quality or expanding the existing hotel by 300 rooms within two years of the initial opening of the first hotel.
The indoor ski resort will be a year-round, world-class fourth generation indoor facility with restaurants and specialty retail, and will be integrated with the Hard Rock hotel. The snow dome will offer indoor ski slopes measuring nearly 300 feet tall and 1200 feet long, an indoor ice climbing wall, luge track and winter wonderland play area. Skiers will enjoy pristine conditions on 7 different slopes, including: beginner runs with 4 slope angles, Green runs with slopes from 6º to 10º, Blue runs to slopes from 10º to 12.5º, Black runs from 12.5º to 28º, Forest runs with trees and slopes from 12.5º to 28º. The Grand Alps facility is temperature controlled at 28º at all public times.
The city of Grand Prairie's investment includes the land, a three-year Tax Increment Financing (TIF) funds for infrastructure, 100% real estate tax abatement for seven years, and a 75% rebate of hotel motel tax for ten years after opening.
The developer anticipates ground breaking in first quarter 2015, contingent upon full financing. The project will take 34 months to construct and is scheduled to open in early 2018. The resort will create over 1,900 jobs upon full operation. The total multi-phase project is estimated to be $400 million at completion
Thurston said the group has raised $100 million to finance the project through the U.S. State Department's EB-5 program, in which qualified foreigners can receive visas for investing in job-creating projects in the U.S. In addition, the project has received $68 million from private-equity investors and $35 million from Grand Alps itself.
Grand Alps' is also planning indoor ski resorts in Brazil, Malaysia and China. The Grand Prairie resort would be the company's first.
A similar indoor ski resort announced in 2009 for the city of Grapevine, Texas, never got off the ground. A 2007 proposal of the $700-million Bearfire Resort man made mountain covered with an artificial surface, and 600-room hotel near Alliance Airport in the city of Fort Worth, has been put on ice.
Smoke alarm pledge sweepstakes winner announced, with grand prize trip to LEGOLAND Florida Resort or LEGOLAND California Resort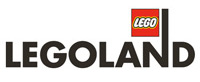 WINTER HAVEN, Fla. – As a national sponsor of Legoland Parks, the National Fire Protection Association (NFPA) joined Legoland Florida Resort today to celebrate Fire Prevention Week (Oct. 5-11) with a special fire safety day in the park. Fire safety day featured live performances by PBS personality Steve Rosnolek of "SteveSongs" fame. NFPA teamed up with SteveSongs this year to help educate children about fire safety, including the release of a children's music video, "Little Rosalie" which informs children about what to do when they hear the sound of a home smoke alarm.
The fire safety day was held at Legoland Florida's longest-running live show "The Big Test," an acrobatic comedy in which the Fun Town Volunteer Firefighters try to become "real" firefighters. The event also included a number of learning stations with key safety messages from NFPA, highlighting smoke alarm testing, and meet and greet sessions with local firefighters.
NFPA also announced today the grand prize winner of its smoke alarm pledge sweepstakes in partnership with Legoland Florida Resort and Legoland California Resort. The winner, Laura Patterson, Woodland, Wash., will choose a prize trip for up to four people to either park. The pledge, which ran September 2 to October 5, encouraged the public to test their smoke alarms each month, and was created to reinforce this year's Fire Prevention Week theme, "Working Smoke Alarms Save Lives: Test Yours Every Month!". Additional prizes are being awarded to 10 smoke alarm pledge participants who win free tickets to Legoland Florida Resort or Legoland California Resort.
"Getting the word out about the importance of working smoke alarms is so important to help save lives from home fires," said Lorraine Carli, NFPA's vice president of Outreach and Advocacy. "Teaming up with our Legoland partners to sponsor the smoke alarm pledge and hold special events around Fire Prevention Week is a great way to inform children and their families through fun and entertaining time together."
"Combining fun with learning is a key part of Legoland Florida's mission," said Legoland Florida Resort General Manager Adrian Jones. "We're excited to team up with NFPA and actively support Fire Prevention Week, and help educate children on the importance of smoke alarms and fire safety."
This year represents the third year NFPA and Legoland Parks have joined forces to promote Fire Prevention Week and its home fire safety messages. NFPA and Legoland California Resort teamed up recently to reach families about testing home smoke alarms during an appreciation day for local firefighters.
According to NFPA statistics, about 3,000 people die in U.S. fires each year, with the majority of those deaths occurring in homes. Three out of five home fire deaths occur in homes where there are no smoke alarms or no working smoke alarms. Meanwhile, working smoke alarms cut the chance of dying in a home fire in half.
For more information about smoke alarms and this year's Fire Prevention Week campaign, visit FPW.org.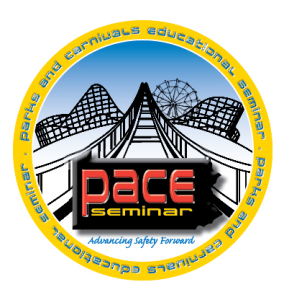 This year's PACE Ride Safety Seminar will be held in Bloomsburg, Pa., October 27 through October 30. The annual seminar is jointly sponsored by the Pa. Amusement Parks Association (PAPA) and the Pa. State Showmen's Association (PSSA) with the educational portion of the seminar led by instructors from the National Association of Amusement Ride Safety Officials (NAARSO).
The classroom portion of the seminar is being held at Bloomsburg University. Included in the training this year is a "Hands On" session that will be held outdoors at Knoebels Amusement Park.
Attendees can sign up for either 24 hours of certification training or 32 hours of certification training. All training hours are recognized by NAARSO and Pennsylvania for continuing certification hour credits. In addition, Certified Inspector Testing will be offered on Wednesday, October 29, for both Pennsylvania or for NAARSO.
For more information on the PACE Seminar information can be obtained by visiting the PAPA website paamusementparks.com or PSSA website pashowmen.com.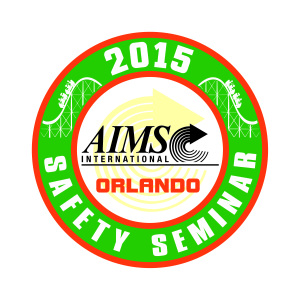 Nashville, Tenn. — Registration for AIMS International's 43rd Annual Safety Seminar is now open and available online. This comprehensive seminar, to be held January 11-16, 2015 at the Doubletree by Hilton in Orlando, Florida, offers classroom and hands-on safety training along with invaluable networking opportunities for ride inspectors, maintenance, operations and aquatic personnel in the amusement industry. With more than 300 students expected, the seminar is renowned for its diverse curriculum and the quality of its expert instructors who are today's leading industry professionals.
Tuition is $595 and includes all class materials, lunches, two daily breaks, Continuing Education Units (CEU), and completion certificates. AIMS certification testing and other certificates are offered at an additional fee. Level I testing is available in Spanish. A complete schedule and class list along with hotel and other information can be found at aimsintl.org. For more information about the AIMS Safety Seminar, please email info@aimsintl.org or contact Holly Coston, Seminar Operations Manager, 714.697.6654.
About AIMS International
AIMS International is a non-profit 501(c)(6) association dedicated to improving amusement Industry safety through its leadership in education. AIMS International provides training classes and certification (CEU) programs for ride inspectors, operations, aquatics and maintenance personnel through its annual Safety Seminar and at other venues throughout the year. AIMS also serves to inform its members on legislative and other issues relating to industry.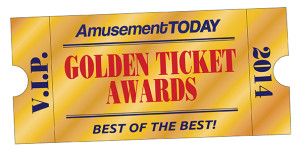 ARLINGTON, Texas — For those that may have missed the 2014 Golden Ticket ceremony or wish to see it again, a copy of the entire show, made while it was live-streamed from SeaWorld San Diego, has been posted to Amusement Today's YouTube channel is now available online. Also online are photos highlighting various aspects of the three-day event.
Visit GoldenTicketAwards.com and click on 2014 event.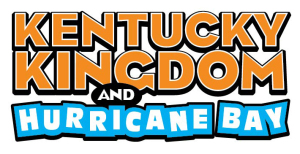 LOUISVILLE, Ky. — As Kentucky Kingdom wraps up its 2014 season, the park's management team is pleased with the solid results for this first year, but spends little time looking over its shoulder, announcing that "More Rides, More Water, More Hours, and More Fun" are on the way for 2015.
According to Ed Hart, Kentucky Kingdom's President and CEO, "Our guests have demonstrated their support throughout the 2014 season. Now it's time for us to demonstrate our ongoing commitment to everyone who's made Kentucky Kingdom their family's new place to play." Hart added, "Throughout the season, our guests told us they love the expanded water park, but would like more time to visit. Guests also asked us if we had plans to add more rides to the theme park. Let me sum up our response by saying next season is all about "more rides, more water, more hours, and more fun!"
The operating calendar for Kentucky Kingdom and Hurricane Bay will increase from 94 days in 2014 to 110 days in 2015 and the park will operate for longer hours on weekdays.
But the really big news is the park's announcement of the biggest reinvestment in Kentucky Kingdom's history. For 2015, the park will add five new marquee attractions worth more than $30 million:
T3 — Terror to the Third Power. Originally T2, North America's first Vekoma suspended looping coaster will be refurbished with new trains, a new look, and new ride experience.
Cyclos — A Zamperla swinging pendulum ride with a rotating platform that does a full 360-degree swing.
SkyChaser — A 130-foot-tall rotating swing ride manufactured by ARM Rides.
Raging Rapids River Ride — return of the 1999 Intamin river rapids ride.
Enterprise — return of the popular Huss Enterprise.

AMSTERDAM, the Netherlands — Over the three day period September 23 to 25, 2014, the Euro Attractions Show (EAS) realized the highest number of exhibitors, the largest amount of exhibit space, and a record attendance by visitors. It is the largest trade show for the attractions industry in Europe and this edition in Amsterdam has been the most successful in the event's 11-year history.
EAS is organized by the International Association of Amusement Parks and Attractions (IAAPA) and rotates every year over different European countries. IAAPA Vice President of European Operations, Karen Staley said: "Again Amsterdam has proven to be the right place for our show. With numerous projects going on in the northwest part of Europe and with a strong and dynamic industry in the Benelux-region, we had high expectations but these figures are really extraordinary."
Preliminary counts show that about 10.750 visitors came to the event this year. In comparison to EAS 2013 in Paris this is an increase of 26 percent. The visitors came from more than one hundred countries and about a third came from The Netherlands. This year organizers noted a substantial increase of managers from campgrounds, shopping centres, and family entertainment centres. A record 441 companies from 36 countries showcased their latest products, including roller coasters, attractions, ticket and access systems, 3-D movies, games, and much more. The growth in guest interactivity and the combinations of different technologies in one attraction are some important trends featured among the products exhibited at this year's show.