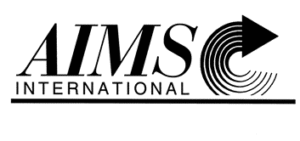 NASHVILLE, Tenn. — The Amusement Industry Manufacturers and Suppliers (AIMS) association, a non-profit organization dedicated to promoting safety throughout the amusement industry, has created a new award to recognize a person or organization that has made a significant impact or contribution in improving safety. The AIMS International Safety Award is presented annually to the individual or organization that demonstrates leadership, innovation, and foresight in improving safety in the amusement industry.
With safety as the industry's #1 concern for amusement industry guests and employees worldwide, efforts in improving safety are shown in many forms: the design and implementation of new products and technology, the development of safety education programs and training, and by exemplary leadership in influencing others.
Please send your nomination for the person or organization who has demonstrated theses qualities in improving safety for our industry!
Nominations for the AIMS Safety Award can be submitted by individuals within the amusement industry. The winner will be selected by a vote of AIMS International's board of directors and the award will be presented during the Golden Ticket Awards on September 10, 2016, at Cedar Point in Sandusky, Ohio.
The deadline for nominations is Friday, July 22, 2016
Click here for a nomination form
Send nomination form and supporting documents to:
Email: info@aimsintl.org
Fax: 714.276.9666
Mail: AIMS International, PO Box 92366, Nashville, TN 37209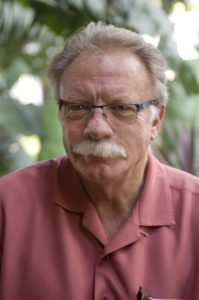 SANTA ANA, Calif. — Mark Moore, founder and president of the Uremet Corporation, passed away tragically on July 10 at the age of 64.
Mark, a true pioneer in the amusement industry, founded Uremet in 1982. Through his tireless commitment to polyurethane wheel development and the amusement industry, Mark will always be known for his far reaching achievements on roller coasters and amusement rides throughout the world. His unparalleled commitment to quality and service are the foundations that he instilled in the development of the Uremet Corporation, which will always be the driving force behind the company's ongoing success.
Uremet management issued the following company statement:
"Mark's presence will be sorely missed at Uremet as well as with all of our amusement customers. Above all else, he was a dear friend to many.
"For those of us who were lucky enough to know Mark, the one thing we all came to know and love is that he lived life to the fullest. Always on a new adventure, whether it was hiking, or flying an airplane, Mark lived with a certain zeal that most people only dream of. He was on a motorcycle trip with his brother cycling up the California coast to Alaska when he so tragically came to the end of his life's journey."
Mark was also active in the amusement industry by donating his time for two great causes: safety and preservation.
He served as AIMS International's executive director for a number of years; as president 2009-2011 and on the board of directors until 2014.
He currently served on the board at the National Roller Coaster Museum & Archives, a position he has held since 2009.
Plans for a Memorial Service are pending. For friends and industry associates of Mark that would like to send a card to his wife Carol, please address it to her at:
Uremet Corporation
3026 S. Orange Ave.
Santa Ana, Calif. 92707
The Uremet Corporation will continue to be the industry leader in polyurethane wheel development because of Mark's continued influence. In his absence please direct any company business inquiries to Steven McAllaster or Thom Cammarota at (714) 641-8813.

MONTICELLO, Indiana — Attendance and annual pass sales at Indiana Beach in Monticello have gone up from last year since it reopened in May under Apex Parks Group, its new owner. Apex Parks invested millions of dollars in renovations across the park, including refreshing its iconic Chance Rides Giant wheel, updating signage, repainting rides and recoating the water slides.
Originally opened by Earl Spackman in 1926 as Ideal Beach, the park had been in the hands of Thomas Spackman until 2008. He sold the park when he was in his 90s. He was unsure how to divide the park between his five children and selling to a third-party buyer seemed to be the best solution.
RV campground operators Morgan Recreation Vacations purchased the park in 2008, but it soon became evident that the company had no idea how to run an amusement park. Park attendance declined and the effect was felt throughout the Indiana Beach area. Fortunately by the end of the 2014 season, Morgan was ready to give up the park, and Apex Parks was willing to buy it. Apex, led by former Paramount Parks CEO Al Weber, knew very little about running a campground, but it did know how to run an amusement park. Apex Parks has invested several million dollars in the park, but the company isn't done yet. There is much work to do but the park is certainly on the right track. The company is already planning five years in advance, but of course specific details have not been released.
Worldwide singular Star Trek licensed roller coaster will be second highest structure in Park
BOTTROP-KIRCHHELLEN, Germany — Thrill ride and science fiction fans are in for some first-of-its-kind fun next year when Movie Park Germany introduces a new, unique launch roller coaster carrying a "Star Trek" theme.
The attraction, called Star Trek: Operation Enterprise and officially licensed by the universally popular franchise, will be the second-highest structure in the park. "Star Trek" has appealed to several generations of fans with iconic characters such as Captain Kirk, Spock and Captain Picard.
"We are excited and proud that we obtained the 'Star Trek' license from CBS Consumer Products in the U.S.A.," said Thorsten Backhaus, park general manager. "Through this, we are redefining the benchmark for Germany's largest film and amusement park."
The park's choice of manufacturer also reinforces its focus on quality. "For this significant project we have selected to work with Mack Rides, the largest German manufacturer of roller coasters and amusement park attractions," Backhaus said.
Mack Rides, which has clients worldwide, is delighted to be working on a project in the company's home country. "With an average of 90 percent of our products produced for export, it's really special for us to construct such a fantastic coaster in Movie Park Germany," said Christian Freiherr von Elverfeldt, company CEO.
The launch coaster, now in its site preparation phase, will accelerate guests at "warp speed." Said Backhaus: "We have an element in the [coaster's] routing which is unparalleled in Europe and will definitely surprise our guests."
New attraction supplied by WhiteWater West
SUN CITY, South Africa — Sun City Resort by Sun International in South Africa has unveiled two new slides including a Boomerango waterslide which plunges from an 18 meter tower. The Boomerango was the first phase of a two part expansion project with the second phase recently opened to the public. Phase two of the project provides even more thrills with an AquaLoop descending from the same tower as the Boomerango. Guests will climb into the launch capsule towering nearly six stories high to enjoy this exhilarating looping ride.
The view as guest climb the high tower will showcase the beautiful park and lush forest that surrounds the resort and look down upon the original 6,500-square-meter Surf Wave Pool below. The waterslide tower is unique in that it is themed to be camouflaged within the natural landscape using themed stone and rope to disguise the steel structure. The colors of the waterslides aim to do the same with the Boomerango a light brown and the AquaLoop a translucent ivory and opaque beige.
"As the leaders in the industry and suppliers to the original waterpark, we re-engaged with the WhiteWater team to re-establish the link and provide further exhilarating rides, increasing the product offering at the resort. The slides we selected certainly proved very attractive at the Wild Waters Waterpark at the Wild Coast Sun, another family destination resort by Sun International," comments Anton Steenkamp, Development Manager, Sun International.
The waterpark is not exclusive to resort guests, which creates a valuable local amenity which has made the Valley of Waves water park Sun City's legendary hub for all kinds of water fun. Offering family-friendly water activities that appeal to adventurers of all ages, there is something for everyone. Both day visitors and Sun City Resort guests are invited to enjoy a full day of exciting activities. The main attraction at Valley of Waves is the Roaring Lagoon — a 6,500-square-meter wave pool with hydraulic mechanisms that generate waves of nearly 2 meters high every 90 seconds.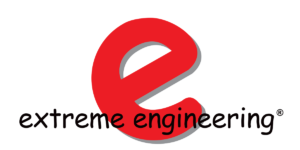 BILOXI, Mississippi — Margaritaville Resort is now home to the first cloud coaster. The coaster made its debut on June 30 and features 230 feet of track and a top speed of 20 mph. The combination zip line/suspended roller coaster is the first of its kind. Margarativille is a 373-room waterfront resort that features a 55,000 square-foot indoor family entertainment center with a ropes course, arcade games, volcano climbing wall, boutique bowling and golf simulators. The cloud coaster is attached to the ceiling structure, eliminating the need for vertical supports. Guests are seated in comfortable, cloth seats that are attached zip-line style to the overhead track.
Cloud Coaster is a product of Extreme Engineering of Penryn, California, and Athens, Texas. The company has been supplying rock climbing walls and auto-belay systems for more than 20 years and has grown to include combo climbing walls, air jumpers and ziplines. Last year Extreme Engineering debuted the cloud Coaster with a working, rideable model at the 2015 IAAPA Expo in Orlando.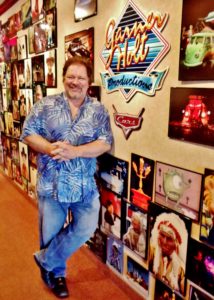 SAN BERNARDINO, Calif. — Garner L. Holt, founder and president of Garner Holt Productions, Inc. (GHP), is the recipient of the Disneyana Fan Club's (DFC) 2016 DFC Disney Legend Award.
The Disneyana Fan Club, founded in 1984 as the National Fantasy Fan Club to celebrate its members' mutual love of all things Disney, presents the annual award to individuals whose accomplishments have helped to make an extraordinary and lasting impact on the entertainment, educational and cultural legacy of Walt Disney. Honorees are nominated by their peers, former recipients and members of the club, and are selected by the club's Legends Committee.
"I'm humbled by the DFC's award," said Holt. "The entire focus of my company has been to create high-quality entertainment and educational animatronics and attractions in the style of Walt Disney. I'm moved and proud that my company and life's work has been deemed a major contributor to that great man's legacy."
Holt founded the company which bears his name based largely on his love for Disney's audio-animatronics attractions at Disneyland. In 1977, at age 16, he incorporated GHP in California to design and produce animatronic presentations. Since then, GHP has created nearly 5,000 individual animatronic characters for leading theme parks around the world, including work at all six Disney theme park resorts, Universal Studios, Knott's Berry Farm and dozens of other theme parks and corporate clients (Hershey, Mattel, Chuck E. Cheese and Lockheed Martin among them). Today, GHP is the primary supplier of animatronic figures for Disney parks worldwide.
The award will be presented to Holt at DFC's annual convention in Anaheim, CA, on July 14.
Boynton Beach, Florida — Worldwide Ticketcraft is saddened to announce the passing of its long time phone greeter and sales person Jerry Love. Jerry has been "the voice" of Worldwide for the past 17 years and his greetings made people laugh and smile no matter what mood they were in before they called. In his former careers Jerry was a music producer and disc jockey. He wanted everyone to hum a tune all day every day.
Erik Covitz, President of Worldwide Ticketcraft said, "Jerry was our friend, colleague, advisor, calming influence, cheerleader and maintained the most positive upbeat attitude of any individual I have ever had the pleasure of knowing."
Jerry joined Worldwide Ticketcraft in 1999, the year the company was founded. He ensured calls were answered by a person and not a machine. Jerry truly enjoyed greeting callers and often people would say, "tell me more about the wonderful guy that just answered the phone."
From Jerry's bio on ThirdStoneArtists.com (Production and Artist Development Company)
"Early in his career Jerry Love worked in the radio world programming WOR-FM and as "Jebadiah" on WNEW-FM in New York City. Love was one of the first free form D.J.'s syndicated on CBS-FM and all seven affiliates plus KALK in Oklahoma City.
He worked as the East Coast Director of A&R for Famous Music Publishing (a division of Paramount Pictures) for A&M Records. Love discovered Artists/Groups such as Living Colour (Epic Records), Mighty Mighty Bosstones (Mercury Records), Letters to Cleo (Giant Records), Four Non Blondes (Interscope Records), Paula Cole (Reprise Records), and many others. He Also worked with and/or signed artists and groups such as Cat Stevens, Joe Cocker, Supertramp, Humble Pie, Peter Frampton, The Strawbs, Chuck Mangione, Nazareth, and Fairport Convention.
In 1975 Love teamed up with Michael Zager. They began Love-Zager Productions/Sumac Music and went on to produce many hits with The Spinners, Michael Zager Band, Cissy Houston, Andrea True Connection, Ronnie Dyson, and Afro Cuban Band. Grammy and Oscar winning writers Doug James, Alan Rich, Alan Roy Scott and Jolyn Skinner were each signed by Love-Zager Productions/Sumac Music."
A service to celebrate his life, open to all visitors, will take place on Thursday, June 16th, at noon at Gutterman Warheit Memorial Chapel in Boca Raton, Fla.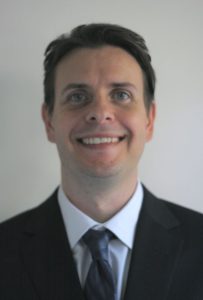 Wichita, Kan. — John Chance, the youngest son to Dick Chance, the Chance Rides Inc., CEO., has rejoined the company as the VP of Business Development. John left the company to run his own venture in 2012 after having worked in the family business for 10 years. During that 10 years John was instrumental in integrating the engineering team from D.H. Morgan Coasters into Chance Morgan, Inc. He has also served as the lead Project Manager and was head of Latin American sales. John holds a Master's Degree in Business Administration and brings strong international experience, having lived in Europe and Latin America.
Last year John successfully sold his business, making him available to rejoin Chance Rides where he will focus on maintaining and growing the strong customer relationships that his brother, Mike Chance, built before him. He also brings a renewed effort to ensure that Chance Rides is providing the best customer service and quality in the industry. Under John's leadership every department will direct its focus to continuous improvement. The talented veteran team will remain in place and they look forward to the renewed energy, excitement, and strength that John will bring to the company along with his father, Dick.
It is the company's hope to honor the memory of Michael Chance by dedicating themselves to serving the customers that he was proud to work with. The lesson passed down from Chance Rides founder, Harold Chance, was that if you can make your customers be successful then we will be successful. We will continue in that mindset and look forward to many more years of success together.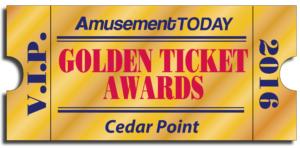 Save the date for "The Networking Event of the Year"! The red carpet will be rolled out for the amusement industry at the beautiful Cedar Point amusement park and resort in Sandusky, Ohio, for this year's "don't miss" event on Friday and Saturday, Sept. 9-10. Visit with old industry friends and enjoy meeting new colleagues during Amusement Today's annual Golden Ticket Awards. The complete itinerary, registration and hotel information are now available at goldenticketawards.com.
The Golden Ticket Awards event will officially kick off on Friday, Sept. 9, with specialty tours of Cedar Point, networking opportunities, a festive cocktail reception and Chef's Table Food Feast. On Saturday, Sept. 10, attendees will enjoy play time in the park, an optional – and unique – Lake Erie cruise with amazing vantage points of Cedar Point (proceeds of the ticket price will benefit the NRCMA) and finally the awards show itself, which will be an Academy Awards theme … literally walk the red carpet and dress the part if you wish!
To check out the itinerary and hotel information for the Golden Ticket Awards, as well as to register, please log on to goldenticketawards.com. This event is reserved for working professionals in the amusement industry. Representatives from parks and attractions, manufacturers, suppliers, consultants and more will come together to network and celebrate another industry season.
The lakeside Hotel Breakers at Cedar Point will serve as the host hotel for the event. Please refer to goldenticketawards.com for specific information and rates.
This is the 19th annual year for the Golden Ticket Awards; they are presented to the "Best of the Best" in the amusement industry and are calculated from an international poll conducted by Amusement Today.