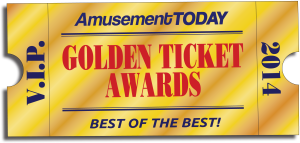 ARLINGTON, Texas — Although registration for Amusement Today's 2014 Golden Ticket Awards is still available at goldenticketawards.com. Today is the last day to book a room at the host hotel — the beautiful Hyatt Regency Mission Bay — at the Golden Ticket special rate. On Saturday morning the room block will be released and the rooms will be open to the general public. Make your reservation now at the Golden Ticket hotel web page.
To check out the itinerary, hotel information, and to register, please log on to goldenticketawards.com. This event is reserved for working professionals in the amusement industry. Representatives from parks and attractions, manufacturers, suppliers, consultants and more will come together to celebrate another industry season – all in the name of fun.
SeaWorld San Diego in California is planning to roll out the red carpet for industry attendees on Friday and Saturday, Sept. 5 and 6. Nearby Belmont Park will host an Opening Reception on Friday, Sept. 5, while the San Diego Zoo is extending an extra play day on Sunday, Sept. 7.
This is the 17th annual year for the Golden Ticket Awards; they are presented to the "Best of the Best" in the amusement industry and are calculated from an international poll conducted by Amusement Today.

Charlotte, N.C. – For more than 40 years, Carowinds has been the place where the Carolinas come together. It's where the Tar Heel State and the Palmetto State meet. It's where families and friends bond over thrilling rides and entertainment. Carowinds will now unite its storied history with its future as the standard for thrills by unleashing Fury 325, one of the world's tallest and fastest mega coasters.
Fury 325 will simulate the wild, daring and spontaneous flight of the hornet. The new ride will be visible from uptown Charlotte, renewing the park's skyline and serving as a symbol of changes to come. Fury 325 is part of a planned $50 million dollar multiyear investment to bring new life to founder Pat Hall's original vision for Carowinds. The park will be revamped from top to bottom to celebrate Carolina culture including new rides and attractions, signature Carolina food offerings and entertainment. Opening in Spring 2015, Fury 325 will be the centerpiece of a new 8.2 acre main entrance plaza that includes a state–of–the–art ticketing and season pass processing area and expanded guest service facilities.
"Starting with Fury 325, we plan to make Carowinds a destination for thrillseekers to celebrate the Carolinas," says Mike Fehnel, Carowinds Vice President and General Manager. "The new ride will build on the heritage of the park, creating new memories and traditions for our loyal fans and future guests from around the world."
Riders will board into three 32–passenger open air trains and begin their ascent to the top of a 325–foot (over 30 stories) hill. This immense hill is followed by an exhilarating 81 degree first drop. Like an angry hornet chasing its target, Fury 325 will race through a series of hills, curves and quick transitions while reaching speeds of up to 95 miles per hour. Riders will speed along 6,602 feet of track during the nearly three and one half minute ride.
Fury 325 is designed and manufactured by Bolliger and Mabillard (B&M) of Monthey, Switzerland, a recognized industry leader in roller coaster development and the same firm that brought Vortex to Carowinds in 1992, Afterburn in 1999, and The Intimidator in 2010.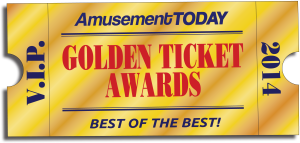 ARLINGTON, Texas — The time is now! Registration for Amusement Today's 2014 Golden Ticket Awards is available at goldenticketawards.com. SeaWorld San Diego in California is planning to roll out the red carpet for industry attendees on Friday and Saturday, Sept. 5 and 6. Nearby Belmont Park will host an Opening Reception on Friday, Sept. 5, while the San Diego Zoo is extending an extra play day on Sunday, Sept. 7.
To check out the itinerary, hotel information to register, please log on to goldenticketawards.com. This event is reserved for working professionals in the amusement industry. Representatives from parks and attractions, manufacturers, suppliers, consultants and more will come together to celebrate another industry season – all in the name of fun.
This is the 17th annual year for the Golden Ticket Awards; they are presented to the "Best of the Best" in the amusement industry and are calculated from an international poll conducted by Amusement Today.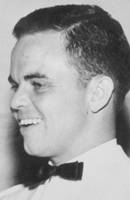 DALLAS, Texas — C. Russel Smith, Jr. of Dallas, Texas, passed away on Aug. 10, 2014, at Woodridge Nursing Home in Grapevine after a brief battle with colon cancer. He was 82.
Smith was born in Dallas and graduated from Highland Park High School. He received a bachelor's degree from Texas A&M in 1952 and served as an Army captain during the Korean War.
His grandfather, Charles W. Smith, entered the ice cream business in Dallas in 1989. C.W. Smith started operating the ice cream equipment of one of his milk route customers who went bankrupt. A plaque near the Trammell Crow Center in the Arts District marks the location of the original Smith's Ice Cream.
Russel Smith Jr. joined the family business as a plant superintendent after completing his military service. He was president of the company when Smith Ice Cream became an original Six Flags Over Texas vendor. It was during this time that Smith invented the Pink Thing, a frozen treat that was popular at the theme park during the 1970s-80s.
"We had the first ice cream stores at Six Flags," said his son, David Smith. The Pink Thing was introduced as the Pink Buried Treasure for the small plastic character hidden inside the treat. "My brother [Charles] named it, because kids would request 'that pink thing.' That's how it got named," Smith added. Six Flags management estimated that one out of every four or five visitors bought a Pink Thing during its heyday. The Pink Thing was also popular at Rangers games and the State Fair.
During his career, Smith was a chamber of commerce leader and active in politics and fund raising. He retired in 1965, about the same time the family sold the business. Other vendors later sold the Pink Thing.
Preceded in death by his wife, Barbara, Smith is survived by three sons, Charles, Stuart and David; three grandchildren; and on great-grandchild. Donations may be made in his name to Faith Hospice or the American Cancer Society.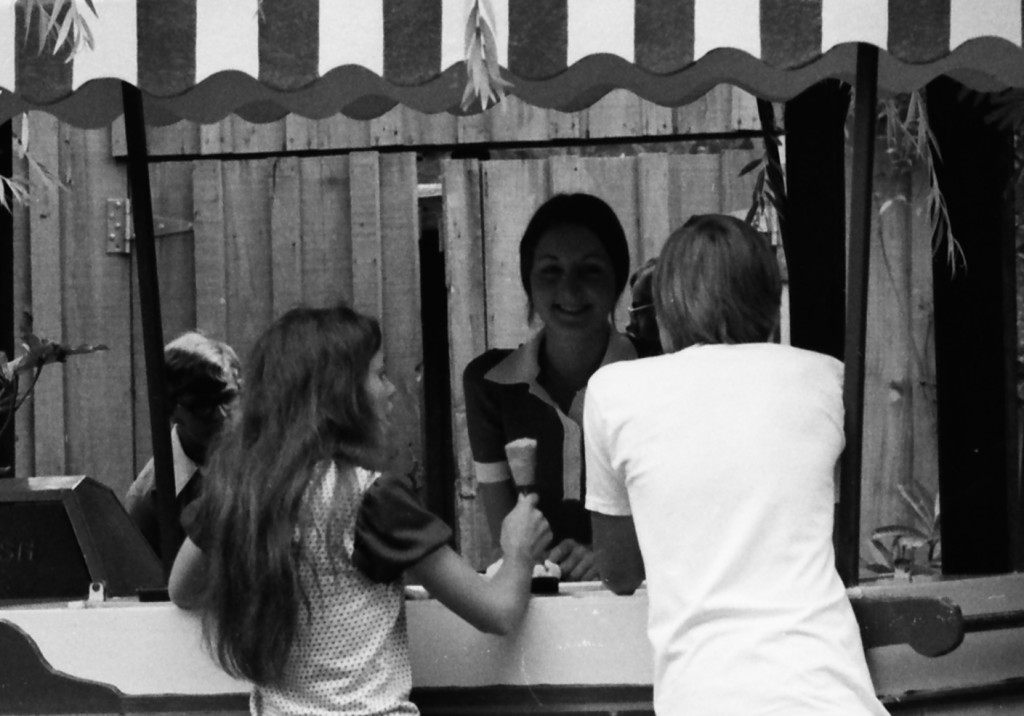 10 new family adventures & Harlem Globetrotters first-ever extended-run show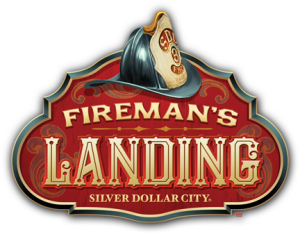 BRANSON, Mo. — Silver Dollar City debuts 10 new family adventures in Spring 2015. Named Fireman's Landing, the all-new area harkens back to the days of bucket brigades and volunteer fireman all centered around the headquarters of "Fire Station No. 3." Featuring six family rides and four interactive play zones, this nearly two-acre addition to the 1880s city features fun for the whole family, ages 3 to 93.
But that's not all — the world-famous Harlem Globetrotters will join the park for Silver Dollar City's Star-Spangled Summer. For six straight weeks guests will enjoy slam-dunk hit entertainment showcasing highlights from the Globetrotters' one–of–a–kind touring show.
The 10 new attractions at Fireman's Landing include:
Fire Spotter – Soaring balloons for spotting fire dangers
Fire Wagon Frenzy – A bumpy ride for bucket brigade volunteers
FireFall – The 8-story fire tower free-fall drop ride for the more daring recruits
Firefighter's Fire Drill – Featuring buckets, pumpers, foam ball cannons and targets for showering mock fires
Firefighter's Fire Escape – An obstacle course of tubes, mazes, climbing structures and slides
Firefighter's Junior Escape – A soft play area for toddlers
Fireman's Flyer – A low-flying swing ride for little firefighters
Up the Ladder – A smaller tower drop ride for junior recruits
The Roundaboat – A bouncing ride on Dalmatians racing around a fire hydrant
Firehouse Splash Yard – Squirting water jets and pump hoses
The citizens of Silver Dollar City know all too well of the dangers of a fire as during the late 1800s the town then known as Marmaros burned to the ground. Following that devastating event, citizens rallied and quickly decided that they would never fall victim to such a fire again — together they would be prepared. The fire chief is now asking that all volunteers be ready when duty calls at Fireman's Landing — it only takes one spark to light the fire of family fun.

HERSHEY, Pa. — Known for blending the best of the past with the innovations of the future, Hersheypark announced the addition of Laff Trakk, the first indoor, spinning glow-coaster in the United States for the 2015 summer season. Laff Trakk will be the 13th roller coaster at Hersheypark, officials announced today in a press conference at the site of the new attraction.
Laff Trakk, built within a family friendly house of laughs, spins riders through an eye-popping adventure of sights and sounds complete with glimpses of colorful characters including classics like Laffing Sal plus an engaging hall of mirrors, house of cards and more. Laff Trakk, a 21st century Fun House, offers a new experience with every trip as riders enjoy the sensation of floating along the coaster track.
"Fun Houses are an American amusement park treasure and an important part of the historical fabric at Hersheypark," said Kevin Stumpf, General Manager, Attractions & Entertainment. "We are thrilled to bring back some of the timeless elements from these classic attractions and, quite literally, put a new spin on them."
Set to debut in May 2015, Laff Trakk, part dark ride, part family coaster, will deliver a different sensory experience with each trip on the innovative attraction. "The number and size of riders affects the rotation of the cars giving riders a different view of the bright, colorful elements and playful surroundings providing endless amounts of fun on Laff Trakk," continued Stumpf.
As soon as riders enter the queue line, they will see a glimpse of the whimsy which awaits them in Laff Trakk and be able to capture the anticipation in sharable photo opportunities.
The roller coaster will deliver larger than life experiences in an elaborately themed environment. The new attraction will be located within a 130 feet long by 75 feet high red, white and blue building along Midway America between the Whip and Midway Tent.
Hersheypark worked with the award-winning team at Raven Sun Creative, a New York-based immersive entertainment design group that has worked with internationally known brands, to bring the Park's rich history to today's guests.
"Our team took inspiration from researching iconic Hersheypark Fun Houses," said Louis Alfieri, Principal and Chief Creative Officer, Raven Sun. "We looked at archival images of 'WHOOPS,' 'Laugh Land' and 'Laffing Sal' with the goal of re-creating the nostalgic Fun Houses of yesteryear with the latest in technology in Laff Trakk."
Maurer Söhne, a German company, manufactured the coaster that will feature a four-seat ride vehicle with two seats in two rows, back-to-back. The design of the coaster car allows for a 360-degree free spinning rotation. Reaching a maximum speed of approximately 40 miles per hour, Laff Trakk takes its riders along 1,400 feet of track which includes an Immelman turn (riders enter a half loop and then go through a half twist and curve out in the opposite direction in which they came), multiple high-banked curves (85 degrees maximum) and Camelback air time hills.
With seven ride vehicles each holding four riders, the 70-second ride has an estimated ride capacity of approximately 850 riders per hour. The ride system utilizes a combination of the most modern magnetic and pinch braking systems to give everyone the smoothest and safest ride possible.
For more information or a "virtual" ride on Laff Trakk, visit Hersheypark.com. Guests also can Like Hershey on Facebook or follow the park on Twitter and Instagram at @Hersheypark.

VAUGHAN, ON, — After almost 23 million riders, Canada's Wonderland will be saying goodbye to the iconic stand-up looping roller coaster, SkyRider. Monday, September 1, 2014, will be the last chance for riders to experience one of the legends in the roller coaster collection at the park.
SkyRider opened for riders in May, 1985 and was instantly a hit for coaster enthusiasts across North America. It was the first stand-up coaster to be built in Canada, and second in the world with a loop.
"As the park evolves each year, we continue to focus on future park enhancements that will provide our guests with innovative entertainment and leisure experiences. To accommodate these enhancements, we need to make difficult decisions when considering redevelopment of the land for an improved guest experience in future years. After creating 29 years of memories for our guests, we wanted to make sure thrill seekers of all ages had advance notice of the SkyRider retirement, and an opportunity to enjoy one last ride before it closes at 8 p.m. on September 1," Norm Pirtovshek, General Manager at Canada's Wonderland.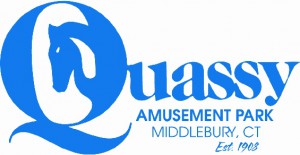 MIDDLEBURY, Conn. — A new spectacular ride will be screaming into town for the 2015 season at Quassy Amusement & Waterpark here, park officials announced on Aug. 4.
Frantic will provide 360 degrees of pure adrenalin rush when it makes its debut in April at the family-owned lakeside property. "We spent a great deal of time researching our options for a new thrill ride and this will certainly be an exceptional addition," Quassy President Eric Anderson said.
Being constructed by VISA International (SBF/Visa Group), Montagnana, Italy, Frantic will lift and spin riders high above the midway in an area near the Grand Carousel, where the park's ticket booth was located until 2008. In addition, the park will be adding a new kiddie bumper car ride for smaller children, also provided by Visa International.
Called the Twist 'N Swing 360 by the manufacturer, Quassy coined the name Frantic for its newest family thriller, which will have colorful theming along with a stunning light emitting diode (LED) lighting package.
Riders are seated on a circular platform, suspended on a giant pendulum, with locking over-the-shoulder restraints securing them in place.
The loading platform floor retracts and the pendulum starts to gently swing back and forth between its supporting towers. At the same time, the ring of seats begins to rotate as the ride reaches greater heights with every pass. As Frantic climbs to 80 degrees, then 120 degrees, the G and negative-G forces generated by the ride increase, as do the screams from thrilled patrons.
The swinging action continues until the ride finally does a series of complete 360-degree, topsy-turvy flips.
"We recently had the opportunity to see and ride one of the first units in the United States," said Quassy's George Frantzis II. "It was all and more than we expected. The experience really convinced us this was the right addition for the park." Frantic is designed to accommodate children and adults and may be programmed for three different ride experiences: 80 or 120-degree swing only, or 360 degrees.
"The operator we visited told us everyone wants the full 360-degree ride and that's what we will expect here," Anderson alluded. "The unique action and thrill of the piece had guests lining up again and again. That, too, was another factor in convincing us this was the right choice."
The new ride will be brightly themed and incorporate LED lighting on its façade.
Visa International is represented in the U.S. by Len Soled and Rides 4U of Somerville, N.J.
Family favorite will cruise into history on August 10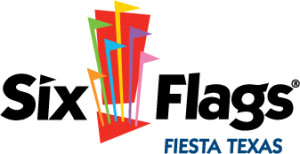 SAN ANTONIO, Texas — The Motorama car ride, an original family favorite since Six Flags Fiesta Texas opened in 1992, has been giving young children their very first experience behind the wheel for more than two decades, and creating lasting family memories in the process. Motorama captures a bygone era when cars were the ultimate luxury and cruising was cool – in such classics as a '56 Ford Thunderbird, a '57 Chevy Corvette or a '59 Cadillac Deville.
Alas, today nothing stands in the way of progress, and Motorama's final day to take guests for a spin down memory lane will be Sunday, August 10. Originally drivers and their passengers had the ability to listen to golden oldies selections from the radio as they followed the electric guided track throughout the '50s Rockville area, as their parents and grandparents recalled a simpler time. It's a mellow-paced tour down a country turnpike, with real highways signs and two lanes of traffic as you honk your horn at passersby.
Motorama is closing as the first wave of a downtown Rockville urban renewal and renovation project begins. Guests may call Rockville Realty for road closure and project updates at 210.697.5478.
For the ultimate nostalgic experience while you're here, be sure to stop by Rockin' at Rockville High, a favorite '50s show experience that makes a terrific complement to your visit. If you're in the mood for a snack, you can even top your ride off with a soda and burger '50s style at Pete's Eats Diner, just down the road.
Don't forget, your last chance to enjoy this Fiesta Texas classic before it retires is August 10!
New general manager named to lead multi-year expansion
Charlotte, N.C. — Carowinds, the premiere entertainment destination of the Carolinas, is in the midst of a significant multi-year expansion. As previously announced, Cedar Fair will invest more than $50 million at Carowinds for new rides and attractions, new and upgraded food locations and general infrastructure improvements. The cornerstone of these exciting expansion plans will be announced by the park on Thursday, August 21.
In anticipation of these long-term plans, Carowinds has also announced changes in its executive team. Mike Fehnel has been appointed to the position of vice president and general manager of Carowinds and will oversee all aspects of Carowinds operations and its planned expansion. Fehnel replaces Bart Kinzel, who resigned earlier this month. In addition, Gary Chadwick has been promoted to the position of vice president, resale. He will report to Fehnel and oversee all aspects of in-park revenue.
"We've made a strong commitment to the Charlotte market," says Richard Zimmerman, Cedar Fair chief operating officer "these changes position Carowinds to meet and exceed the expectations that accompany the investment Cedar Fair is making in the park and provide our guests with a 'Best Day of Summer' experience each and every time they visit."
Fehnel comes to Carowinds with more than 20 years of experience at its sister property, Dorney Park in Allentown, Pennsylvania, where he most recently held the position of Vice President and General Manager. Over the years, Fehnel served in a variety of leadership roles throughout games, merchandise, and food and Beverage. Chadwick was promoted to his position after serving for many years as director of merchandise and games at Carowinds.