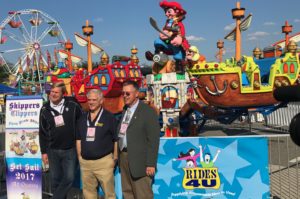 ORLANDO, Fla. – The lakefront kiddieland at Quassy Amusement & Waterpark, Middlebury, Conn., will be taking flight with two new rides for the 2017 season, park officials said today.
Skipper's Clipper's, a Pirate Jet ride from SBF/Visa Group, and Up, Up & Away, a Zamperla Samba Balloon, have been purchased by the landmark property, Quassy owners Eric Anderson and George Frantzis II announced during a press conference at the International Association of Amusement Parks and Attractions (IAAPA) Attractions Expo at the Orange County Convention Center here.
"We're excited about bringing these two new attractions to the park," Anderson said during the gathering at the SBF/Visa Group booth on the tradeshow floor. "They represent our continued commitment to reinvesting in the property and improving the guest experience."
The new rides will be located in a kiddieland area formally occupied by two children's Hampton Umbrella Rides. Both of those attractions were retired by the park after the close of the 2016 season.
"These are great modern rides for the youngsters," noted Frantzis. "And unlike the Hamptons, adults may accompany their children on the new rides."
PIRATE JET – With a capacity of 24 children, or 12 children and six adults, Skipper's Clipper's (Pirate Jet) consists of six smartly-themed pirate ships that are gently lifted into the air and revolve around its center drive mechanism.
Each rider has a ship's wheel (helm) to interact with on the brightly-decorated and lighted vessels.
The ride is manufactured by Visa International of the SBF/Visa Group, Montagnana, Italy. SBF/Visa Group is represented in the U.S. by Rides4U, Somerville, N.J.
UP, UP & AWAY – Quassy named its Zamperla Samba Balloon ride Up, Up & Away and it will be the first attraction of its type in the 20-acre property.
"The unique thing about the ride is that it oscillates – rising and diving as it turns," Frantzis asserted. "The experience reminds me of our former Octopus ride, but on a smaller scale."
Each of the eight balloon baskets also spin – controlled by the guests – adding additional thrill to the experience. Up to 32 children – or 16 children and eight adults – may participate on the ride. The attraction has a brilliant computerized light package for added appeal.
Zamperla is headquartered in Altavilla Vincentina, Italy, with U.S. offices Boonton, N.J. The new attractions are expected to be ready for the park's opening on Saturday, May 6, 2017.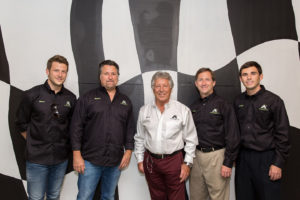 ORLANDO, Fla. – Andretti Indoor Karting & Games debuted details about their ground breaking upcoming Orlando track design and attractions to more than 30,000 attractions industry professionals from around the world in Orlando, Florida, during IAAPA Attractions Expo, the attractions industry's premier trade show and conference.
Opening in July 2017 off of I-Drive, behind the Orange County Convention Center and next to the new Top Golf, the Orlando AIKG location will bring the realm of Orlando entertainment to a new level with the world's first indoor high speed karting track with multiple modular track designs featuring the most elevation changes and banked turns in the world. Beyond the track, locals, tourists and convention goers alike will get their heart pounding with the multitude of attractions like 120+ state of the art arcade games, two-level laser tag arena, elevated ropes course featuring the first curved zip line, professional racing simulators, 12 lanes of upscale boutique bowling and the thrilling interactive Dark Ride motion theater. "We are always growing and striving to provide the latest and most thrilling entertainment experiences to our guests," said Eddie Hamann, Managing Member. "We are in talks with several new one of a kind attractions here at IAAPA that we are looking at possibly featuring at our new Orlando location."
Andretti Indoor Karting and Games is headquartered in Roswell, Ga. and was established in 2001. Their locations feature high-speed super-karts, European-style tracks, a state of the art arcade, XD motion theater, racing simulators, ropes course and attractions such as cosmic rock wall, zip line, laser tag and bowling. Each location is also home to The Andretti Grill, a full bar/ restaurant capable of serving our 10,000+ square feet of event and meeting space.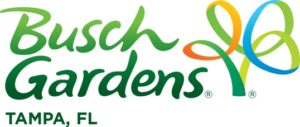 ORLANDO, Fla. – Biannually, since 1980, the prestigious Applause Award honors a park whose management, operations and creative accomplishments have inspired the industry with foresight, originality and sound business development.
The winner of the 2016 Applause Award is Busch Gardens Tampa, FL, USA.
"With a unique mix of world-class attractions, outstanding animal exhibits and strong seasonal events, Busch Gardens Tampa is not just one of the leading destination parks in North America, but also a favorite amongst Florida residents. Busch Gardens Tampa has through continuous re-investments, attention to guest value and a focus on employees as the primary source for long-term success, established itself as one of the beacons of the global attractions industry", says Andreas Veilstrup Andersen, President and CEO, Liseberg Group and Chairman of The Applause Award Board of Governors.
The Applause Award was presented today at the opening ceremony of IAAPA Attractions Expo 2016 in Orlando, Florida.
Previous winners of The Applause Award:
1980 Magic Kingdom, Walt Disney World, USA
1982 Opryland, USA
1986 Epcot Center, USA
1988 Knott´s Berry Farm, USA
1990 EuropaPark, Germany
1992 Efteling, the Netherlands
1994 Universal Studios, Florida, USA
1996 Cedar Point, USA
1998 Silver Dollar City, USA
2000 Hershey Park, USA
2002 Busch Gardens, Williamsburg, USA
2004 Holiday World & Splashing Safari, USA
2006 Universal´s Islands of Adventure, USA
2008 Xetulul, Guatemala
2010 Dollywood, USA
2012 Ocean Park, Hong Kong
2014 Puy du Fou, France
2016 Busch Gardens Tampa, USA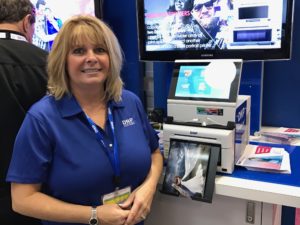 ORLANDO, Fla. – At IAAPA 2016, DNP Imagingcomm America Corporation (booth #4651) will showcase its award-winning digital photo printing solutions that provide custom photo souvenirs at many of the world's most renowned amusement parks and attractions.
Among its latest product introductions being shown at IAAPA 2016, DNP will feature its new DS-RX1HS™ dye-sublimation photo printer that is ideal for ride photo systems, photo booth applications, and other attractions where customized souvenirs are desired. The DS-RX1HS improves print speeds by as much as 20 percent. The printer offers capacities of 700 4"x6" prints and 350 5"x7" and 6"x8" prints as well as the ability to print two 2"x6" photo strips on 4"x6" paper, and four 2"x6" photo strips on 6"x8" paper.
DNP will also showcase its new SnapLab+ SL620A™ photo printing kiosk system for retail applications at amusement parks and other attractions. The SL620A is an all-in-one solution that is compact and easy to operate for any retail customer or staff member. Built with DNP's specially designed DS-Tmini terminal head, the SL620A eliminates the need for an additional computer. The kiosk offers a wide variety of print size options ranging from 3.5"x5" to 6"x8", including 4"x4", 5"x5", and 6"x6" square prints, and an integrated photo editing software allows users to quickly edit any photo as well as add borders or custom text. The DS-TMini terminal head will also be exhibited separately in a dual-printer setup mode.
DNPs will feature its award-winning DS620A™ printer in a unique two-printer stack setup for high volume functionality—a single DS620A printer outputting 4"x6" prints will be stacked on top of another DS620A printer outputting 6"x8" prints. As the world's most compact professional-grade photo printer, the DS620A can produce up to 400 prints per hour is a highly profitable solution for amusement and attractions professionals that want to provide instant custom photo souvenirs.
Also on display will be DNP's popular DS80™ large format dye-sublimation photo printer. The DS80 prints full-bleed 8"x 10" and 8"x 12" photos. Due to a simple dye-sublimation transfer method and a roll-fed design, the printer can be operated for extended periods of time with no downtime. The roll design provides capacity for large amounts of media for printing–the DS80 can print 130 8"x 10" photos before a new roll is required.
For more information on DNP's professional photo printing solutions for the attractions industry, please visit: www.dnpphoto.com
FOLEY, Ala. – The Poarch Band of Creek Indians today unveiled detailed plans for its first-class, family-friendly tourist destination currently under construction near Alabama's most popular beaches.
The development's name, Owa, means "big water" in the Muscogee Creek language. Owa "big water" refers to the 14-acre lake at the center of the unique project that features a themed amusement park, a 150-room Marriott Town Place Suites hotel, and a wide selection of restaurant and shopping opportunities.
Stephanie A. Bryan, Poarch Creek's Tribal Chair and CEO noted, "As a Tribe, we have worked hard to ensure that our businesses bring revenue and jobs into the State and add to the quality of life in the rural communities where they are located. Owa is being built in this tradition, and we are very excited to be both neighbors and partners with the City of Foley in bringing economic development to this area."
When completed, the Owa development will generate close to 3,500 jobs (both direct and indirect) and will boost tourist spending in South Alabama by 7%. That increase in spending is expected to increase Baldwin County's economic output by close to $250 million.
The 520-acre Owa development is adjacent to the City of Foley's $40 million sports tourism complex which features 16 state-of-the-art outdoor fields and a 90,000 square foot indoor events center that is slated to open in the summer of 2017. The two projects will provide a seamless experience for "sport families" who travel to the area specifically for tournaments, but who will avail themselves of opportunities offered by Owa to entertain the entire family.
"For every visitor, Owa will provide a top-notch experience," said Tim Martin, President of Creek Indian Enterprises Development Authority, the Tribe's business entity charged with developing the property. He continued, "It is an added benefit that families who come to Foley for sporting events will also have all of Owa's offerings available to them. We believe that this is a winning combination that will have families coming back to Alabama for years to come."
Owa, located just off the Foley Beach Express and County Road 20, is just 9 miles from Gulf Shores and Orange Beach. While that area of the State already hosts 6.2 million each year, Owa is expected to bring in an additional 1 million visitors annually.
Foley's Mayor John Koniar added, "No place can beat Alabama's Gulf beaches for their natural beauty. We are happy to offer visitors to our area a one stop, family-friendly destination that is near the beach but will provide another option, for not only overnight visitors, but those looking for a day trip getaway."
Owa's design celebrates its rural roots. The complex will have the feel of a small Southern town that evolves through time with distinct districts such as the Warehouse District, Downtown District, and Amusement Park.
Phase One of Owa, which includes the 150-room hotel, retail and dining spaces, amusement park and lake will open Summer 2017. Future plans call for a waterpark, additional hotels, a condominium complex and a resort level RV park. When complete, total investment in the development will top $500 million.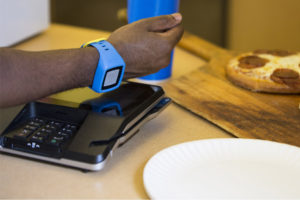 ORLANDO, Fla. – accesso Technology Group plc (AIM: ACSO) has a long history of coloring outside the lines, and its latest innovation may redefine lines altogether.
Having made its mark on leisure, entertainment and cultural markets by providing cutting-edge queuing and ticketing solutions to top attractions around the globe, accesso today revealed a shining new standard in smart park technology, accesso PrismSM, at the IAAPA Attractions Expo in Orlando, Florida. Prism is a next-generation, wearable device that heralds in a new age and new ways for theme parks, waterparks and other attractions to connect with guests.
Prism – the latest offering in the accesso LoQueueSM line of virtual queuing solutions – is the most technologically advanced smart park wearable available. Using accesso's award-winning and proprietary queuing technology, guests wearing this new device can enjoy a more carefree park visit with less time spent waiting at each attraction. With just a swipe of a finger on the wristband's touch screen menu, guests take their place in the virtual queue for an attraction or show – no kiosk or smartphone required. If a ride's operation is temporarily interrupted, or a show is rescheduled, the Prism device will notify the guest of the update.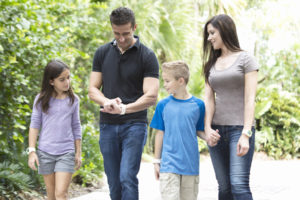 The new Prism wearable device does much more than wait in line for guests – it allows for a fully integrated smart park, creating a better, more engaging and seamless guest experience. From front gate entry, to facilitating secure cashless purchases, sending push notifications or triggering events based on guest location, Prism sets a new standard for the attractions industry.
Whether provided to all guests as part of park admission to eliminate the need to wait in any queues or offered as a premium service upgrade, Prism offers the option to deliver a more efficient, integrated, smart park experience.
"Untethered by a smartphone or rigorous pre-planning requirements, guests can now enjoy a carefree, hasslefree and waitfree experience when they visit their favorite venue," said Steve Brown, accesso CEO. "With Accesso Prism, we introduce an improved way for visitors to enjoy attractions, and for attraction operators to offer more fun, more convenience, and less waiting for their guests."
The innovative Prism design is a compact and lightweight wearable offering a variety of functions that can be uniquely adapted for a wide range of venues including theme parks, water parks, ski resorts and museums:
– Virtual Queuing – A waitfree experience as guests reserve their place in line, change their ride selections and monitor their ride return time.
– Payments – A walletfree experience with cashless payments via secure Near Field Communication (NFC) technology.  Messaging – Push notifications for proximity-based marketing, operational updates and status of virtual queue positions.  Photography – Automated tagging of ride and park photographs for seamless collection throughout the day.  Access – Hasslefree entry at park turnstiles, guest lockers and resort hotel room doors.  Intelligence – Collects guest journey information in real time and provides valuable data to inform park operations and marketing.
The proprietary accesso design delivers a multitude of sophisticated technologies that open up a whole new spectrum of possibilities for venues to enhance their guest experience:
– Communication – Robust communication protocols including Bluetooth, long range radio and Secure NFC.
– Durability – Corning Gorilla Glass® lens and waterproof design to withstand rigorous theme park and water park environments.
– Ease-of-use – Capacitive touch screen allows for simple operation by guests of all ages.
– Stand-alone operation – No requirement for guests to tether to a smart phone, visit a kiosk or preplan their visit.
– Power efficiency – Advanced hardware and software provide estimated battery life of over 200 days of virtual queuing operations.
– Comfort – Hypoallergenic, one-size-fits-all, high-performance strap.
– Adaptability – Multilingual capability for use with visitors from around the world.
To learn more about accesso Prism and accesso's other technology solutions, visit www.accesso.com.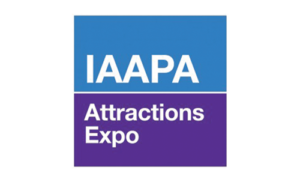 ORLANDO, Fla. – New thrill rides, immersive games, fun foods, and emerging technology are the buzz of IAAPA Attractions Expo 2016 underway in Orlando through Nov. 18.
IAAPA Attractions Expo is the largest annual conference and trade show for the $39.5 billion global theme park and attractions industry. The must-attend event converts the Orange County Convention Center into a multisensory marketplace of experiences that will soon arrive at popular attraction destinations worldwide.
This year's show floor is the largest in the event's 98-year history and includes several announcements related to new rides debuting in 2017. A list of major ride and park press conferences is available at www.IAAPA.org/ExpoPressEvents.
The future of roller coaster design, dark ride development, water slides, immersive experiences, food and beverage, theming and design, ticketing technology, and more is on display by more than 1,000 companies.
Representing 100 nations, 30,000 professionals from water and theme parks, family entertainment centers (FECs), aquariums, zoos, museums, science centers, resorts, and more attend Expo to build relationships, test new innovations, and learn best practices. Attendees and media often view breaking news from the industry in real time at Expo.
Sneak peeks of what may appear in amusement parks next year and beyond, include previews of SeaWorld's new rides for 2017, a new "Storm Race" water slide virtual reality experience, updates to the "Cloud Coaster" cart-less roller coaster, details about the newest Andretti Indoor Karting and Games location are expected to create buzz. Additional information about what's new on the "nine miles of aisles" show floor is available at www.IAAPA.org/SneakPeek.
The Expo features more than 100 education experiences including behind-the-scenes EDUTours of popular Florida destinations, such as The Crayola Experience, Disney's Typhoon Lagoon, Fun Spot America, Kennedy Space Center, and SeaWorld Orlando.
The event features keynote presentations or panel discussions by industry veterans, including Bob Rodgers of BRC Imagination Arts, Dick Kinzel of Cedar Fair, Maribeth Bisienere of Disney Springs and ESPN Wide World of Sports, Steve Van den Kerkhof of Plopsa Group, Craig Russell and Nancy Seruto of Shanghai Disney Resort, Richard Nunis of Walt Disney World, and Marty Sklar and Bob Weis of Walt Disney Imagineering. IAAPA's new Game Changer session features Zappos Culture Evangelist John Wolske speaking about how the company delivers superior customer service and employee rewards.
On Wednesday, IAAPA recognizes the industry's best-of-the-best during a special celebration – The IAAPA Brass Ring Awards – honoring excellence and creativity in areas including entertainment, new products, food and beverage, and human resources.
Presented by the International Association of Amusement Parks and Attractions (IAAPA), the Expo is open to media and closed to the public. Exhibitor details, photos, and phone interviews are available to localize reports. Follow the Expo @IAAPAHQ or #IAE16, with more at www.IAAPA.org or via 703/299-5127 or 678/358-7476.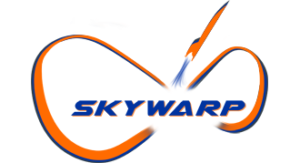 ORLANDO, Fla. – For too long, parks have had limited thrill options for roller coasters around two million dollars, especially those that are American designed, manufactured, and supported. Skyline Attractions enthusiastically announced today an end to that struggle by introducing Skywarp and expanding its growing portfolio of innovative products for the amusement industry.
Using clever engineering, Skyline developed the coaster to safely incorporate modern technology with big structure, major thrills, speed, inversions, interaction, and capacity while simplifying operations and maintenance.
Among its thrills, the dual-loop ride cleverly produces a dueling near-miss element that brings riders tantalizingly close to one another by using a single train with passengers at each end. The technique effectively creates simultaneous two-train operation without a costly PLC that relies on block logic and maintenance-intensive sensors. Thrill-seekers 48 inches and taller, seated facing each other, twist sideways and upside-down as they accelerate through twin Immelmann inversions.
"Skywarp has everything that operators of all sizes desire: Big impact, big thrills, big visibility, and big capacity with a small footprint and a small price," the Skyline team boasted. The ride is 62 feet tall with a track length of 360 feet and fits on a site just 30 feet wide and 120 feet long. It seats 32 riders per cycle and thrills 800 per hour.
Skywarp can be installed on a customer's foundation or supplied with a base frame for semi-permanent installation. While drive tires will be the standard propulsion method, linear synchronous motors from a proven industry expert are an optional substitute to further streamline the system. Both methods will gradually rock the train back and forth until reaching full speed, reducing power consumption and minimizing required infrastructure improvements.
Skywarp will be available to virtually ride and learn about at the IAAPA Expo this week in Orlando, along with a "Crazy Crab" themed Crazy Couch kids' ride. Come ride and warp your perspective at booth 5429!
Skyline Attractions, LLC is the Orlando-based manufacturer of innovative amusement industry creations. More information about Skywarp and their other American-made products, including video and images, can be found online at skylineattractions.com. Skyline Attractions can be reached at (407) 587-0080.
In November 2016, CENTAMAN, a leading provider of software for the tourism and visitor attractions space, will expand its operations in the USA by opening an office in California. CENTAMAN will enhance its west coast operations from a corporate office in Huntington Beach.
"We're very excited to be expanding our US presence in California," Mr Mike Korbel, VP Jonas Ticketing, said. "It gives us better access to service our customers and opportunities on the west coast of the USA."
CENTAMAN currently operates from multiple locations around the world, including Chicago. Jon Leutenegger, with over 10 years' experience with CENTAMAN, will be managing sales on the west coast and will split his time between the USA and Australia.
"We believe the west coast is a key market to continue the growth of CENTAMAN in the USA," Mr Korbel said.
With more than 25 years' industry experience in the attractions industry, CENTAMAN creates innovative, practical software that allows tourism operators to seamlessly manage all aspects of their business.
CENTAMAN's all in one, fully integrated solution streamlines workflows, improves business efficiency and enhances the guest experience, whether you operate across one site or many.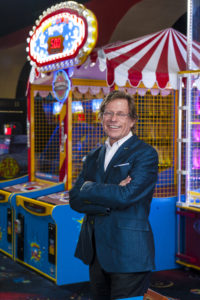 ALISO VIEJO, Calif. — Apex Parks Group announced on Nov. 9 that Founder, President and Chief Executive Officer Al Weber, Jr. died suddenly on Nov. 8 while vacationing in the British Virgin Islands.
"Al was a gifted leader and a great friend to all who knew him. He was a visionary who led the growth of Apex since its inception," said Tyler Zachem, chairman of the board of Apex Parks Group. "We are saddened by this monumental loss and extend our deepest sympathies to his wife, Bonnie, and his family."
"He was well liked and respected by everyone in this business, from ride operators to other CEOs," Doug Honey of Apex said. "He often said his goal was to create a strong culture where people could grow to be successful industry leaders, and he meant it."
Prior to forming Apex Parks Group, Al Weber, Jr. was the interim CEO of Six Flags Entertainment Corporation and a leader on the team that successfully turned around the business. Previously, he was the CEO of Palace Entertainment and earlier served as President and CEO of Paramount Parks. He began his career as a seasonal ride operator at the age of 16 and never left the amusement park industry. He was widely recognized for his innovative spirit, leadership and energy.
Gregg Borman, Apex senior vice president of operations, said he and Weber conceived of starting Apex four years ago by acquiring properties that experienced managers could grow by focusing on family fun, close to home. "Al was a true friend and a great mentor. He was always passionate about this industry and instilled his enthusiasm in everyone he encountered," said Borman. "Though the company is grieving this devastating loss, Al's vision for Apex was clear and fully embraced by our team. With our collective efforts, we are determined to realize it."
"We are confident the management team at Apex will continue to follow Al's blueprints for success and build upon the company's great collection of parks," Zachem said.
Longtime friend, Jim Seay, Premier rides told AT, "The many successes that Al achieved early in his career meant he never had to work. He only worked because he was so incredibly passionate about our industry that he truly loved every day he was part of the magic. Al was a driven entrepreneur, corporate CEO, creative inventor, and beloved mentor all wrapped into one amazing person that will be dearly missed. His loss truly hurts."
Weber was the most recent member addition to IAAPA's board of directors and had just been announced as the association's second vice chairman, that would have made him the association chairman in 2019.
IAAPA president and CEO Paul Noland said, "We have lost a visionary, an advocate, and a friend. Al was the embodiment of everything that is great about this business, and his impact on our industry will live on for generations to come. On behalf of IAAPA, our board of directors, staff, and membership, we send our deepest condolences to Al's wife Bonnie, Al's family, and his industry friends, especially his colleagues at Apex Parks Group."
Prior to his role at IAAPA and Apex he was the former COO for Six Flags Entertainment for many years.
In a statement to company employees Six Flags President and CEO John M. Duffey said, "Al was instrumental in the turnaround of our company, leading Six Flags in its difficult period after emergence from bankruptcy. He has been in the theme park industry for more than 45 years and was not only well-respected, but deeply loved. He will truly be missed. Our industry lost one of its beloved titans, and it is a truly sad day."
AT will have more details as they become available.