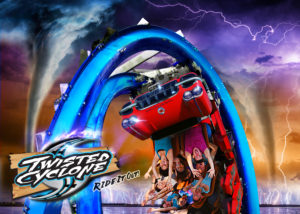 AUSTELL, Ga. —  Six Flags Over Georgia—the Thrill Capital of the South—today announced the all-new Twisted Cyclone hybrid roller coaster will arrive in 2018. Twisted Cyclone will offer guests the best of both worlds—a classic wooden structure combined with a modern, steel track for multiple inversions and a smoother, more thrilling riding experience.
"Six Flags was the first in the industry to introduce this hybrid technology and Twisted Cyclone is a shining example of Six Flags innovation at its very best. Year after year, our park keeps delivering unique thrills for all ages and this state-of-the-art hybrid coaster is an absolute game-changer," said Park President Dale Kaetzel. "Our guests are going to be blown away by the unbelievable features of this coaster."
Twisted Cyclone highlights include:
An insanely steep 75-degree initial drop from nearly 100 feet into a jaw-dropping reverse cobra roll sending riders perpendicular to the ground;
Three hair-raising upside down inversions and 10 airtime moments along 2,400 feet of track at speeds of 50 miles per hour;
The feeling of weightlessness through a 360-degree zero gravity roll;
One-of-a-kind custom coaster trains modeled after a classic 1960's sports convertible; and
A smoother, sleeker, more intense ride than ever before.
Construction on Twisted Cyclone is underway and the ride is expected to debut in the spring of 2018.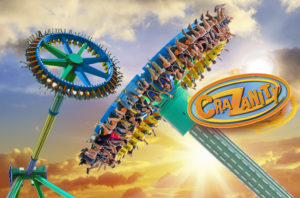 LOS ANGELES, Calif. — Six Flags Magic Mountain, the undisputed "Thrill Capital of the World," today unveiled plans for a crazy fun 2018 when CraZanity, the world's tallest pendulum ride, makes its debut in late spring. At a record-breaking 17-stories in the air, this impressive giant disk will reach speeds up to 75-miles-per-hour, as it whips back and forth—higher and higher to give riders a staggering view of the world below them.
The Los Angeles-based theme park also recently announced it is entering the destination travel market by launching a 365-day operating calendar on January 1, 2018. With Southern California welcoming more than 47 million visitors annually and a noted theme park mecca, Six Flags will now have an operating schedule on par with all other theme parks in Southern California.
"Known world-wide for having the best thrills bar none, combined with a strong and expanding global Six Flags brand, there is no better time to enter the destination market. The addition of 100 days not only greatly expands our travel industry opportunities, but also allows us to further leverage the vast population of 24-million Southern California residents and our valued Season Pass Holder base who recognize that Six Flags Magic Mountain is hands down the place for thrills," said Park President Bonnie Sherman Weber. "The new CraZanity is a mash up of craziness and insane fun, an experience different from anything else we have in our unparalleled thrill ride arsenal. We are delighted to introduce what will be the centerpiece of a newly-themed, Boardwalk area, and another world-record attraction."
The Boardwalk highlights include:
CraZanity – where 40 riders will experience speeds up to 75 miles-per-hour as they reach a world-record 17 stories high
The pendulum swings back and forth while rotating counterclockwise;
As guests swing higher and higher, they will experience a feeling of weightlessness at 172 feet in the air; and,
Enhanced Bumper Cars, renovated attractions, dining, games and shopping.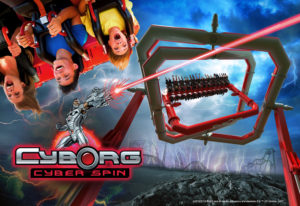 JACKSON, N.J. — Six Flags Great Adventure, in partnership with Warner Bros. Consumer Products, on behalf of DC Entertainment, today announced that it will premiere the world's first thrill ride themed to the DC Super Hero CYBORG in 2018. Inspired by the movement of a gyroscope, CYBORG Cyber Spin will deliver an unrelenting and intense anti-gravity experience as it whirls guests on three axes high above the ground.
"Six Flags leads the industry in thrill ride innovation; it is part of our DNA," said Park President Neal Thurman. "Six Flags Great Adventure is home to an unparalleled collection of record-breaking attractions and we are excited to be adding CYBORG Cyber Spin, the first of its kind in North America. Like the Super Hero CYBORG of the JUSTICE LEAGUE, this futuristic, hi-tech ride will be unlike anything our guests have ever seen or experienced before and it is the perfect new thrill ride to expand our new Metropolis section."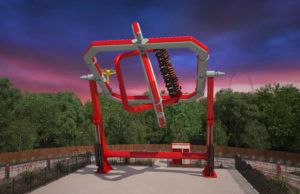 CYBORG Cyber Spin features a unique futuristic triple box design that allows the gondola to spin around three separate axes while rotating forward, backwards and sideways simultaneously at up to 70 feet in the air for intense and continuous movement. Seated 24 across with over-the-shoulder harnesses, riders will experience a thrilling combination of negative and positive gravitational forces. By night—this bold, new attraction promises to light up the New Jersey skies beckoning thrill seekers from near and far.
CYBORG Cyber Spin highlights include:
Unpredictable flips and pivots at heights up to seven stories (70 feet) above the ground;
Floorless seats that leave riders' feet dangling as they whirl through the air;
Dazzling nighttime light display; and
Located in Metropolis adjacent to JUSTICE LEAGUE: Battle for Metropolis.
CYBORG Cyber Spin is expected to debut in late spring of 2018.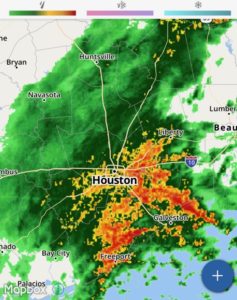 HOUSTON, Texas — Floodwaters were continuing to rise in this city on Monday, Aug. 28, and some re-strengthening of Tropical Storm Harvey was expected as it moved back over the Gulf of Mexico. The storm also was expected to move slowly and erratically over the southern part of the state into Labor Day weekend.
Supplementing our earlier list of theme park, amusement park, water park and attraction updates from South Texas, here is a rundown of statuses and statements from attraction operators in Greater Houston and beyond, listed alphabetically:
• DOWNTOWN AQUARIUM, Houston: "Our crew is still going strong and working hard for the animals. Thank you for all of your well wishes!"
• GALVESTON ISLAND HISTORIC PLEASURE PIER: (Park was closed this past weekend due to storm; tentatively scheduled to reopen this weekend until further notice.)
• KEMAH BOARDWALK, Kemah: "We will remain closed today [Aug. 26] and will let you know when we reopen! We hope everyone has stayed out of harm's way…."
• MOODY GARDENS, Galveston Island: "Although we've had rain, Moody Gardens has not been impacted by the storm and the hotel and attractions are open. Due to the weather, our outside attractions (Palm Beach, Zip Line, Ropes Course, Colonel Paddlewheel Boat and SpongeBob SubPants Adventure are closed). Our hearts go out to our friends affected along the Texas Gulf Coast."
• NASA'S JOHNSON SPACE CENTER, Houston: "The Center will be closed Aug. 29 to all but Mission Essential Personnel. Senior management will continue evaluating the status of the center on a day-to-day basis."
• SCHLITTERBAHN WATERPARKS: "Schlitterbahn has had four parks impacted by Hurricane Harvey; fortunately, the majority of our parks have weathered the storm — so far. Both Schlitterbahn New Braunfels and Schlitterbahn South Padre Island waterparks will open for Labor Day weekend and the resorts continue to operate. Schlitterbahn Galveston Island has also gotten through the storm with minimal damage. Unfortunately, area flooding and an anticipated second wave of storms continue to create significant challenges for our staff and guests to travel to the park. We will have an update on our Labor Day schedule later this week. Schlitterbahn Corpus Christi took the hardest hit from Harvey. The waterpark will not open this weekend; however, both the Veranda Restaurant and the Resort will open this week. We will be hosting a benefit concert featuring the Statesboro Revue [at the Corpus Christi park] on Saturday; proceeds will benefit a relief fund for the residents of Port Aransas. We are pulling together as a team to help our Corpus Christi and Galveston parks, as well as our neighbors and staff recover from what Harvey dealt out."
• TRADER'S VILLAGE HOUSTON: (Park was closed this past weekend due to storm.) "We hope everyone is safe and we look forward to seeing you next weekend."
• TRADER'S VILLAGE SAN ANTONIO: (Park was open Saturday, Aug. 26; tentatively scheduled to reopen this weekend until further notice.)
• TYPHOON TEXAS HOUSTON: "We are scheduled to resume operating hours on Sept. 2 at 10:30 a.m. Everyone stay safe!"
• WET'N'WILD SPLASHTOWN, Spring: (Park was closed this past weekend due to storm; tentatively scheduled to reopen this weekend until further notice.)
Follow AMUSEMENT TODAY on Facebook and Twitter (@amusementtoday), and be sure to check the social media and web pages of the individual parks, for related updates.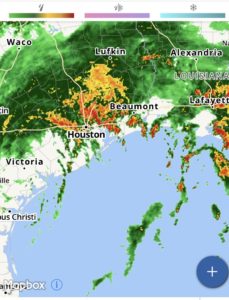 HOUSTON, Texas — With floodwaters rising in this city and the surrounding region following the Friday night landfall of Hurricane Harvey, theme parks, amusement parks, water parks and other attractions west and south announced closures on Sunday. Some additionally indicated uncertain schedules through the Labor Day holiday weekend as rainfall from the tropical storm was expected to continue until late in the week.
A rundown of notices and statements from the greater Gulf region:
• SCHLITTERBAHN WATERPARKS: "Schlitterbahn's New Braunfels location will not open during the week as previously scheduled due to rains brought on by Hurricane Harvey. The park will, however, open for Labor Day weekend. Guests are encouraged to visit schlitterbahn.com for information on all park schedules prior to travel."
• KIDDIE PARK, San Antonio: "Kiddie Park will be closed Sunday, Aug. 27, due to the weather. We hope everyone stays safe and dry out there!"
• MORGAN'S WONDERLAND, San Antonio: "Our administrative offices will remain closed through Sunday, Aug. 27. To reschedule, refund, or donate your tickets for this weekend, please provide us with the first and last name associated with the purchase. Refund requests will be processed when we are back in office Monday, Aug. 28. We appreciate your patience. Thinking of all of our friends along the Texas coast. Stay safe, everyone!"
• SAN ANTONIO ZOO: "The San Antonio Zoo is closed today [Sunday, 8/27]. We are in contact with Houston Zoo, Houston Downtown Aquarium and Moody Gardens. Our staff stand ready to assist as needed."
• SEAWORLD SAN ANTONIO: "SeaWorld and Aquatica San Antonio will remain closed Sunday, Aug. 27, to ensure the safety of our guests, ambassadors and animals. The zoological staff has reported all animals are doing well and the team will remain onsite to monitor the situation."
• SIX FLAGS FIESTA TEXAS: "Due to the continued inclement weather from Harvey, the park will be closed on Sunday, Aug. 27."
• SPLASHTOWN SAN ANTONIO: "For the safety of our guests and staff, we are closed for the weekend [of Aug. 25-27]. We will reopen next weekend!"
• ZDT'S AMUSEMENT PARK, El Seguin: "ZDT's will be closed Sunday, Aug. 27, due to extreme weather conditions. The park will reopen for Labor Day weekend, Sept. 2-4, weather permitting."
Follow Amusement Today on Facebook and Twitter, and be sure to check the social media and web pages of the individual parks, for related updates.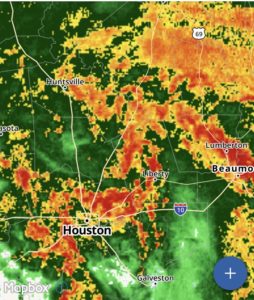 UPDATE: Schlitterbahn New Braunfels Will Not Open During the Week.
Schlitterbahn New Braunfels location will not open during the week as previously scheduled due to rains brought on by Hurricane Harvey. The park will, however, open for Labor Day Weekend.
Guests are encouraged to visit Schlitterbahn.com for information on all park schedules prior to travel.
Stay tuned to Schlitterbahn.com for updates to all park schedules on Labor Day Weekend.
---
—
ORIGINAL POST: We are battening down the hatches as we prepare for Hurricane Harvey.

Please note that the operating schedules at all four Schlitterbahn locations in Texas have changed due to the approaching storm. These changes vary per park. Please visit schlitterbahn.com to view park-specific operating schedules.

Schlitterbahn Riverpark & Resort Corpus Christi, including the waterpark, Veranda restaurant, resort hotel, and golf course, are closed through Monday, August 28.

Schlitterbahn Waterpark South Padre Island is closed through Sunday, August 27. The resort hotel is open with limited operation.
 
Schlitterbahn Waterpark Galveston is closed through Sunday, August 27.

Schlitterbahn Waterpark New Braunfels is currently scheduled to be open this weekend with limited attraction availability.

Schlitterbahn Waterpark Kansas City is not affected by Hurricane Harvey. The park is open as scheduled this weekend.

Please check for updates and changes to operating schedules at schlitterbahn.com.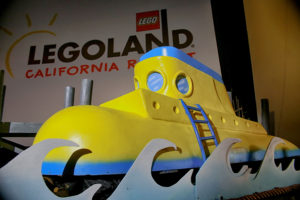 CARLSBAD, Calif. – Legoland California Resort's General Manager Peter Ronchetti announced at today's press conference that 2018 will be a year of enormous growth! In January, a new 4-D movie launches, followed by the opening of Legoland Castle Hotel in the spring and, just announced, LEGO City Deep Sea Adventure submarine ride is opening in the summer! LEGO City Deep Sea Adventure is Merlin Entertainment's single largest investment in any Legoland Park and will take passengers aboard a real submarine where they will be submerged underwater and immersed in an ocean habitat.
"I'm extremely excited for our guests to experience LEGO City Deep Sea Adventure submarine ride," said Ronchetti. "For the first time in the United States, we are bringing our guests onboard a real submarine where they'll go underwater to discover a truly amazing world filled with more than 2,000 different real sea animals, including several species of stingrays and a variety of exotic sharks."
The ride will open in summer of 2018 and takes guests on a submarine ride looking for lost treasure on a sunken LEGO shipwreck. Among the real sea animals are bright LEGO octopi, marine tropical fish and LEGO scuba divers. Touchscreens at each porthole inside the sub are used by guests to help the LEGO minifigure dive team identify gems, pearls, LEGO gold coins and more throughout the journey. Up to 12 guests will board one of eight submarines that are designed after the LEGO City Deep Sea Adventure line of toys.
The summer exploration ride is opening shortly after Legoland Castle Hotel opens in the spring of 2018. "We are excited to expand our Legoland kingdom with Legoland Castle Hotel, not only for the new adventures it will bring to our guests, but also the new jobs it will create for the community," said Ronchetti. Ronchetti announced the hiring will start today for 200 new Model Citizens (employees) to work at new premium themed 250-room hotel. Thirty leadership roles are needed including Head Chef, Front Office Manager and Food and Beverage Manager. "We'll be starting to recruit the other positions as early as December as we'd like to have everyone royally trained and ready to go by the Hotel's opening in spring!"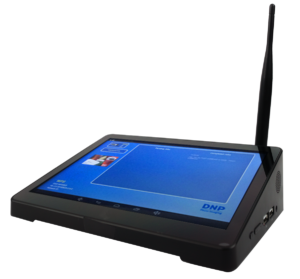 CONCORD, N.C. — DNP Imagingcomm America Corporation (DNP IAM) today introduced the new WPS Pro Wireless Print Server. Designed exclusively for DNP's award-winning DS40, DS80, DS620A, DS-RX1HS and DS820A dye-sublimation printers, the WPS Pro enables direct printing from Wi-Fi enabled capture devices without the need for cables, memory cards, or an internet connection.
The WPS Pro is ideal for roaming photographers at events, attractions or amusement parks that require on-demand wireless printing workflows. It features an easy-to-read 7" touchscreen display that allows users to easily monitor print jobs, printer status, and see remaining print counts. The touchscreen also makes it easy to configure changes including language, default print queues, and applying borders.
For additional control, DNP's Mobile Status App provides simple control of the WPS Pro and a convenient printer and server control interface that allows operators to see near-real-time feedback on printer status, configuration control and job process status.   In addition, DNP's WPS Print 2 App allows users to wirelessly print directly from a mobile device to a connected DNP printer. The Mobile Status and WPS Print 2 Apps are available as free downloads for iOS and Android devices from their respective marketplaces
Using its built-in 802.11 b/g/n Wi-Fi access point, the WPS Pro allows users to print from Wi-Fi enabled DSLR cameras, mobile devices (including phones and tablets), as well as Windows or Mac computers, all without the need for an Internet connection. WPS Pro supports up to five simultaneous wireless device connections.
"Wireless tools are an important part of our customer's increasingly flexible workflow," said Katsuyuki Oshima, President of DNP Imagingcomm America Corporation. "The WPS Pro expands the functionality of our printers, optimizes photographer workflows, and provides new opportunities for our customers to upgrade their offerings."
With its own network access point, no router is required to print via the WPS Pro allowing for increased flexibility in workflow, set design, and hardware arrangement. A single WPS Pro can connect with two DNP photo printer models for speed/redundancy or for an increased range of print size options. The device allows for multiple print sizes including 2×6" photo strips, 5×5" and 6×6" square prints as well as traditional 4×6", 5×7", 6×8", 8×10" and panoramic, depending on the printer combination and media. It also supports printing with glossy and matte; and can be configured to combine images with custom borders.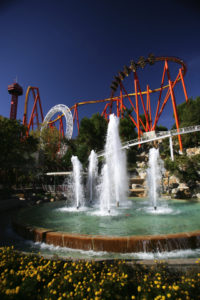 GRAND PRAIRIE, Texas — Six Flags Entertainment (NYSE: SIX), the world's largest regional theme park company, today announced plans to enter the destination travel market with its Southern Californiaflagship property—Six Flags Magic Mountain, launching a 365-day operation on January 1, 2018. Located in the heart of one of the biggest U.S. travel markets with more than 47 million visitors annually and a noted theme park mecca, the undisputed "Thrill Capital of the World" will now have an operating calendar on par with all other theme parks in Southern California.
"With the best collection of thrills in the world and the Six Flags brand expanding globally, this is the perfect time for one of our flagship properties to make the business transition to a 365-day operating schedule in order to maximize travel industry opportunities. Six Flags will now provide a thrilling vacation option to both international and domestic visitors coming to enjoy Southern California," stated Jim Reid-Anderson, Chairman, President and CEO of Six Flags Entertainment Corporation. "We can also now further leverage our thrill brand to the population base of 24-million Southern Californians and take advantage of new shoulder season business growth."
The Valencia-based theme park first opened in 1971, and in 2005, became the state's first multi-gated entertainment complex with the opening of Hurricane Harbor water park. Since then, both parks have operated limited schedules, with Magic Mountain running year round on weekends and holidays in the off season, and daily throughout the spring and summer months. The undisputed "Thrill Capital of the World" boasts a record-breaking 19 coasters, and over 100 rides, shows, and attractions for the entire family, including the newly launched JUSTICE LEAGUE™: Battle for Metropolis, which opened in July to rave reviews worldwide. In addition to its unprecedented thrill product, the entertainment complex also offers award-winning events such as Fright Fest®, voted #1 Halloween event by USA TODAY readers, and Holiday in the Park® during the winter holidays. New events are planned for the additional 100 days of the operating calendar, which is expected to generate new visitors from markets throughout California, the U.S., and around the world.
"I can wholeheartedly say there's never been a better time to discover Los Angeles as our endlessly entertaining destinations like Six Flags Magic Mountain continue to mesmerize 47 million annual visitors," said Ernest Wooden Jr., president and CEO of the Los Angeles Tourism & Convention Board. "As the undisputed Entertainment Capital of the World, we invite travelers from across the globe to immerse themselves in our thriving culinary scene, rich cultural life and world-class attractions."
"This is great news for Los Angeles. By opening the park all year round, Six Flags is significantly enhancing the tourism and travel industry, creating jobs and spurring economic growth for the entire region," said Los Angeles County Supervisor Kathryn Barger.
In addition to tourism-related opportunities, this new 365-day expanded calendar will also create new opportunities for many market segments that visit during the off-season, including school groups, especially the emerging "rite of passage" event for graduating high school seniors who come for Six Flags Grad Nites from across western states. New convention business, extended stays, and business travel is expected throughout the year, helping to bolster the economy of local Southern California communities. Further, the new calendar will add tremendous value and benefits to Six Flags Season Pass Holders, as they will now be able to visit Six Flags Magic Mountain any day of the year without any blackout dates, including Fright Fest and Holiday in the Park. Considered one of the best Season Pass programs in the theme park industry, there is no pricing premium to buy a "no blackout" season pass. A Six Flags Season Pass can be used at any of the 12 Six Flags Theme Parks in the U.S., Montreal, Canada and Mexico City.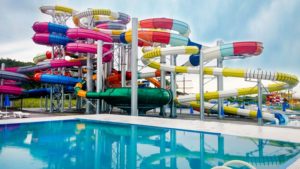 TURKEY — Traveling from the city off Ferizaj, Kosovo, the view changes from tall spires and historic edifices into one of lush, green fields and forests. Before long, however, colorful swirls rise from the pastures. The Ujevara Resort comes into sight with shimmering pools of liquid relief, multihued, intertwined waterslide tubes and cobalt-blue umbrellas. You've arrived at the newest – and largest – waterpark in the country.
Encompassing 20,000 square meters (215,278 square feet), the aqua park at Ujevara Resort is part of a growing trend in the Balkans. The number of waterparks in the region remains small compared to other parts of the world – nearby Serbia boasts less than half a dozen, and Albania has few to speak of. But Polin Waterparks (Turkey) has dedicated wide resources to developing the area. In addition to being the designer and developer of the Ujevara Resort, for example, Polin Waterparks led some waterpark projects in Macedonia, Bulgaria, Serbia, and Slovenia.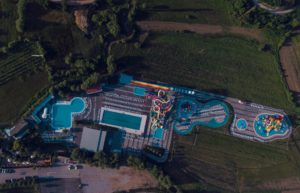 Kubilay Alpdogan, Director of Sales and Design of Polin Waterparks, says that the area is rich with opportunity. "We've been working in the Mediterranean for many years with successful projects in Spain, Italy, France, Greece, Egypt and smaller countries. So it's good to see the number of waterparks beginning to open in the Balkans specifically. We're focusing on helping developers in these areas create oases that blend relaxation and recreation."
The Ujevara Resort, which opened in June, offers a mix of attractions for all ages. Adults will enjoy Polin's Multislide, Black Hole, Body Slide, Space Hole, Aquatube, Kamikaze, Freefall, Rafting Slide and Wave Slide. Kids will delight in the company's smaller versions of the Multi Slide, Aquatube and Compact Slide, along with a Mini Pirate Ship, Baby Octopus Slide, Rabbit Slide, Frog Slide, Mushroom and Octopus Slide.
Afrim Hoxha, partner of the Ujevara resort, says guests have provided a lot of positive feedback from their visits. "I've heard comments ranging from 'Just amazing!' and 'Wonderful!' to 'Fantastic,' along with general compliments about our facility. Working with the team at Polin Waterparks allowed us to create a resort that people love. We're very pleased with the entire experience."