Tipton, Pennsylvania – DelGrosso's Amusement Park will host the 18th Annual Native American Pow Wow on Saturday and Sunday, July 18-19, 2015.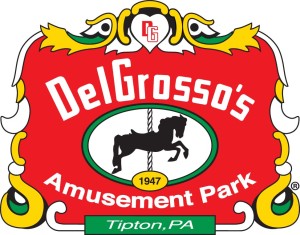 The weekend festival will be filled with Native American Dancing in full regalia, drumming, and singing. Native American arts and craft vendors will also have various displays throughout the Pow Wow Grounds (inside the Tipton Creek Railroad tracks). Vendors are by invitation only.
Keith Colston, Tuscarora & Lumbee, will serve as the Master of Ceremonies for this year's event. All Native American Dancers are welcome to compete.
Pow Wow Grounds and Vendor Shopping open at 10am both days. Grand Entry into the dance arena will take place on Saturday at Noon and 6pm. Grand Entry on Sunday will take place at Noon. The Pow Wow will be held from 10am-9pm on Saturday and 10am-5pm on Sunday (crowd and weather depending).
"This traditional Native American gathering is full of color and culture. Year after year, our park guests comment about the bright, beautiful regalia and tribal traditions they get to watch and enjoy. This event is an amazing way for them to learn about history," says Carl Crider Jr., General Manager and President of DelGrosso's Amusement Park.
An All-Day Fun Pass for DelGrosso's Amusement Park is just $19.95. This includes Rides and the Water Park. DelGrosso's Amusement Park offers Free Parking and Free Admission into the Ride Park area. Follow us on Facebook at DelGrosso's Amusement Park and on Twitter @DelGrossos Park. Text the word DelGrossos to 99605 for weekly text message updates.
SHANGHAI, — While construction continues on Shanghai Disney Resort, the resort announced the names of the first tenants for its exciting shopping, dining and entertainment district, Disneytown. The tenants include well-known and trusted local and international brands including renowned restaurants Shanghai Min, Crystal Jade, and The Cheesecake Factory operated by Hong Kong Maxim's Group, as well as various retail options including stores under I.T group, i.t and BAPE STORE, and a LEGO Brand Retail store. Other exciting high-profile brands including Food Republic, Coconut Paradise, The Dining Room, Hatsune, blue frog, Xin Wang Restaurant, BreadTalk, Toast Box, and Chow Tai Fook will also be the first of several dozen tenants that will work closely with Shanghai Disney Resort to offer world-class shopping and dining options.
Shopping, dining and entertainment areas are key features of Disney resorts around the world, helping guests enjoy an integrated resort experience alongside world-class theme parks and hotels. Shanghai Disney Resort's Disneytown will initially be comprised of a 46,000 square meter pedestrian-access area and will be located next door to Shanghai Disneyland, and within walking distance from both Shanghai Disneyland Hotel and Toy Story Hotel. When the resort celebrates its grand opening in spring of 2016, Disneytown will feature nearly 50 tenants including a high-quality, diverse mix of retailers – premium, affordable luxury and fast fashion options – and exciting restaurants for families and convention guests alike. While located next to the theme park, there will be no charge for admission to this unique area.
"Shanghai Disney Resort has worked closely with Chinese and international partners to develop new, fresh and exciting versions of these brands for guests visiting Disneytown," said Philippe Gas, general manager of Shanghai Disney Resort. "This area will offer a distinctive Disney experience, treating guests by both day and night to great dining, shopping and entertainment amid beautiful open-air promenades and lakeshore charm."
With Chinese guests in mind, Disneytown has been designed by an international creative team to demonstrate the perfect blend of Disney traditions and classic Chinese and Shanghai design and cultural elements, including traditional Shikumen architecture in homage to the unique heritage ofShanghai. Disneytown will be composed of five distinct districts, including Lakeshore, Marketplace, Spice Alley, Broadway Boulevard, and Broadway Plaza, to create a variety of experiences and unique offerings within each district.
Tenants of Disneytown will work closely with Shanghai Disney Resort to provide exclusive dining, shopping and entertainment experiences by tailoring every detail of the venues – from the decorations to menu design. Dining options will vary across the districts. Guests may enjoy fine dining experiences at upscale table service restaurants in the romantic theatre district, Broadway Plaza, where Shanghai Min and Crystal Jade will provide authentic Shanghainese and Cantonese cuisine with stunning views of Shanghai Disneyland from both balconies. The first Asia flagship restaurant of The Cheesecake Factory operated by Hong Kong Maxim's Group and blue frog's new-concept restaurant will be featured in Broadway Boulevard. Spice Alley will offer a variety of popular Asian cuisines in a casual, yet eclectic and fun environment and its dining experiences will offer something for everyone, including unique Southeast Asian cuisine and local Chinese delights from Food Republic, Thai food from Coconut Paradise and new Shanghainese dim sum and cuisine from The Dining Room. Casual dining experiences will be provided in Marketplace by Xin Wang Restaurant, the all-day Cantonese tea house, as well as fresh bakeries BreadTalk and Toast Box. Guests will also be able to experience a variety of waterfront dining options in the Lakeshore district such as California-style Japanese restaurant Hatsune, while enjoying views of both the lake and the Enchanted Storybook Castle to the north and the Shanghai Disneyland Hotel to the south.
MIDDLEBURY, Conn. – '3-D' movies were a fad in the 1950s and have made a comeback in recent years. You could call it a "blast from the past."
But "3-D" fireworks? Seeing is believing when Independence Day fireworks light up the sky in "3-D" over Lake Quassapaug for the 13th consecutive year at Quassy Amusement & Waterpark here. Special "3-D" fireworks viewing glasses will be sold for $1 on July 4th at Quassy to benefit Healthy Eyes Alliance. The glasses will be on sale starting in the afternoon until they are sold out.
"With the holiday falling on a weekend this year, we anticipate a great 4th," noted Quassy President Eric Anderson. "Thanks to our presenting partners, the response to the '3-D' fireworks continues to be phenomenal."
The park will again shoot its 10:15 p.m. fireworks display from barges anchored offshore so everyone attending the park that evening will be able to enjoy them. Sponsoring the event are: Pepsi-Cola of Bristol, Price Chopper, Premier Subaru/Volvo of Watertown, and Quassy. Media sponsors are Voices newspaper and WTNH Channel 8.
Parking on July 4th is $8 at Quassy with the park opening at 11 a.m. Quassy Beach and Splash Away Bay waterpark will operate until 7 p.m. with the remainder of the park staying open until after the evening fireworks.
VAUGHAN, Ontario — Canada's Wonderland opens with a bigger and wetter season at Splash Works, on May 30th, 2015.
New for the 2015 season, Splash Works will be home to Typhoon, a thrilling new water slide featuring oscillating funnels and hairpin turns! As well, the 20-acre water park will introduce Splash Station, a wet and wild interactive children's play area. Both new additions will join The Plunge, Super Soaker, the Lazy River, and many more of our water attractions that make Splash Works one of Canada's largest water parks.
All-new VIP Cabanas have arrived and guests can experience the ultimate poolside seat next to White Water Bay. The Splash Works experience will be transformed with 10′ x 10′ private cabanas, accommodating up to six guests, and includes;
Patio table set with four chairs
Two chaise lounge chairs
32" flat screen TV with satellite service
Cabana Welcome Package – including towels, sunscreen, and other sundries
Mini-fridge – stocked with bottled water
Food and Beverage Wait Service – cabana guests may purchase food & beverages to be delivered to their cabana
With more than 16 attractions, including a wave pool, two family activity areas, a lazy river, and water slides, Splash Works is the perfect place to cool off on a summer day at Canada's Wonderland.
BOSTON, Mass. — In 1966, the year Walt Disney died, 240 million people saw a Disney movie, 100 million tuned in to a Disney television program, 80 million bought Disney merchandise, and close to seven million visited Disneyland. Few creative figures before or since have held such a long-lasting place in American life and popular culture.
American Experience offers an unprecedented look at the life and legacy of one of America's most enduring and influential storytellers in Walt Disney, a new two-part, four-hour film premiering Monday and Tuesday, September 14-15, 2015, 9:00-11:00 p.m. ET on PBS (check local listings). Executive produced by Mark Samels, directed and produced by Sarah Colt, and written by Mark Zwonitzer, the film features rare archival footage from the Disney vaults, scenes from some of his greatest films, and interviews with biographers and historians, animators and artists who worked on Snow White and other early films, and designers who helped create Disneyland.
"Walt Disney is an entrepreneurial and cultural icon," said American Experience Executive Producer Mark Samels. "No single figure shaped American popular culture in the 20th century more than he."
From Steamboat Willie to Pinocchio to Mary Poppins, Disney's movies grew out of his own life experiences. He told stories of outsiders struggling for acceptance and belonging, while questioning the conventions of class and authority. As Disney rose to prominence and gained financial security, his work became increasingly celebratory of the American way of life that made his unlikely success possible.
Yet despite the success he achieved, he was driven and restless, a demanding perfectionist on whom decades of relentless work and chain-smoking would take their toll. He wanted his films to make people feel deeply, yet often buried his own emotions. Aspiring to create great artistic films, he felt he wasn't taken seriously by the movie industry, and was stung when critics panned his productions. Never satisfied with his previous efforts, he always pushed forward to a "new adventure," but his attention to detail and quest for innovation frequently meant delays and cost overruns. When his employees organized and went on strike, Disney felt betrayed, not able to understand how people who worked for him could be unhappy; years later he called them "communists" before the House Un-American Activities Committee.
A polarizing figure — though true believers vastly outnumber his critics — Disney's achievements are indisputable. He created one of the most beloved cartoon characters in history, Mickey Mouse; conceived the first ever feature-length animated film, Snow White and the Seven Dwarfs; pioneered the integration of media and marketing with thousands of branded products; and conceived Disneyland, the world's first theme park and a three-dimensional realization of his own utopian universe.
Walt Disney includes interviews with artists who worked at the studio, including Rolly Crump, Robert Givens, Don Lusk, Floyd Norman and Ruth Tompson, Imagineer Marty Sklar, Disney producer Don Hahn, costume designer Alice Davis, composer Richard Sherman, son-in-law Ron Miller, and academics and authors who have written extensively about Walt Disney including Neal Gabler, Susan Douglas, Richard Schickel, Steven Watts, Ron Suskind, and Carmenita Higginbotham.
CALGARY, Alberta, Canada — WhiteWater Attractions is proud to celebrate the opening of a new Log Flume on Canadian soil. At Calaway Park's Timber Falls, visitors are invited to take a journey through three interactive themed buildings as they queue up to the Timber Falls Sawmill. Riders will feel the rush of three high velocity drops and a zig-zag river section as they traverse the highly themed adventure. Non-riders can join in the action from the Timber Falls view area where spectators have access to two explosive water cannons. Guests are encouraged to take their memories home with a photo from the Timber Falls photo booth.
"We are excited to bring Timber Falls to our guests. Being our first themed ride, not only does it thrill our guests with high velocity drops, it interacts with them in the entertaining, fast moving queue line. Timber Falls is a game changer; it aligns with the overall growth plan for the park," comments Bob Williams, General Manager, Calaway Park.
Manufactured by WhiteWater Attractions with general construction by Canada's Kostam Design Inc, the new Log Flume will help conserve the park's water consumption by retaining 95% of the water used to operate the ride. Ever since the award-winning park opened its doors in 1982, Calaway Park has built a well-deserved reputation for excellence by offering the best attractions and strives to offer affordable, environmentally consciences and family-fun entertainment for over three decades.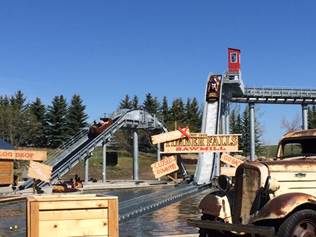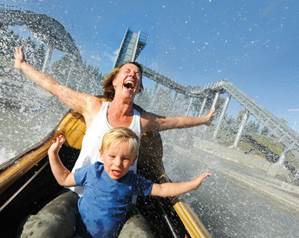 Photos courtesy of WhiteWater Attractions
TIPTON, Pennsylvania — Former President Jimmy Carter and First Lady Rosalynn, along with members of their family visited DelGrosso's Amusement Park in Tipton on Memorial Day – May 25, 2015.
The President was in the region to spend time over the Memorial Day Weekend at Spruce Creek, one of his favorite fishing spots. During their stay in nearby Warriors Mark the couple and their family paid a visit to Tipton, taking in the sights, sounds and flavors of DelGrosso's Amusement Park. Owner Fred DelGrosso and his wife Cathy, who have known the former President and First Lady for several years, invited the Carters to tour their family's amusement park.
As part of the tour, the Carters enjoyed the Marvelous Mutts Dog Show, took in the beauty of the historic Herschell-Spillman Carousel, and checked out the newest Park ride for 2015, The Rock Star. No trip to the park would be complete without a stop at La Famiglia Gift Shop and, of course, taste testing some of DelGrosso's famous amusement park food.
Fred DelGrosso remarked that, though numerous government officials, including U.S. Senators have visited DelGrosso's over the years, the stopover by the Carter family was the first ever Presidential visit to the park. "We are honored to have Tipton receive such distinguished guest," he said. "And it was a lot of fun too."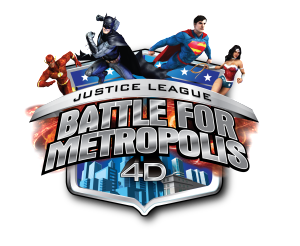 ARLINGTON, Texas — On, Tuesday, May 19, 2015, Six Flags Over Texas previewed its newest attraction, Justice League: Battle for Metropolis, to the media, contest winners and local park enthusiasts. This world class attraction combines state of the art motion vehicles, 3-D imaging, targeting technology and animatronics to give thrill seekers the opportunity to help the Justice League save Metropolis.
"We are excited to partner with the popular DC Comics characters to bring this level of unmatched, interactive thrills to our guests this season," said Park President Steve Martindale. "Justice League: Battle for Metropolis is like no other ride we've ever built. The technology is second to none and guests will be fully immersed in the action from start to finish."
Upon entering the queue, Cyborg, the youngest member of the Justice League, informs guests that Lex Luthor and the Joker have teamed up to take control of Metropolis. The Justice League is in need of volunteers to join the reserve team and help rescue Super Girl, The Flash and Green Lantern who have already been captured. Intel suggests they are being held at LexCorp's headquarters and the plan is to break in and rescue them.
As Justice League Reserve Team members, riders travel in sleek six-passenger custom designed, motion-based vehicles and engage in a full-sensory battle, complete with 4D effects of fire, cannon blasts, and explosions all while experiencing hairpin, 360-degree turns and the world's first-ever virtual loop on a dark ride.
Riders use interactive laser blasters and attempt to extinguish the 600 virtual and tangible targets featured throughout the attraction, including a life-like villain animatronic, robotic henchmen, helicopters, a hologram and an interactive fog screen. The realistic features take the ride gaming experience to an unprecedented level.
Six Flags collaborated with the most innovative minds in the industry to bring this thrilling attraction to life. Sally Corporation, the industry leader in dark rides, designed the complete experience including story development, scenery and life-like animatronics that guests encounter throughout the ride. Pure Imagination, the gurus of Computer Generated Imagery, created the 3D graphics and film. Alterface, renowned for their work in site-based interactive game play, headed up the robust gaming elements and Oceaneering designed the first-of-its-kind, fully programmable, multi-degree-of-freedom vehicles that transport guests through all the exciting twists and turns.
Following the media preview, Six Flags Gold Season Pass Holders will get an exclusive sneak peek of the new ride on May 21 and all Season Pass Holders get advanced exclusive ride time on May 22. Justice League: Battle for Metropolis will be open for all guests to enjoy on Saturday May 23. Six Flags Over Texas is now open for daily operation through August 23.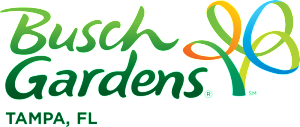 Tampa, Fla. — Guests can experience all the thrills this summer at Busch Gardens Tampa and Adventure Island with the Ride, Slide & Dine Ticket for just $99. For a limited time, this flexible deal allows guests to choose two visits and two meals to either Busch Gardens or Adventure Island.
The offer, which can only be purchased at buschgardenstampa.com, is available now through June 14, 2015 and provides the flexibility for guests to experience both parks, or even enjoy one park twice. Admission tickets and meal vouchers must be redeemed by Oct. 11, 2015.
Busch Gardens is the ultimate family adventure, combining world-class thrill rides, live entertainment and more than 12,000 animals. Venture across the Serengeti Plain and race like a cheetah aboard Florida's first triple-launch coaster Cheetah Hunt. Plus, enjoy the fully-remodeled Pantopia with shopping, dining, live entertainment and North America's tallest freestanding drop tower, Falcon's Fury.
Located right across the street from Busch Gardens, Adventure Island is 30 acres of water-drenched fun featuring the ultimate combination of high-speed thrills and tropical, tranquil surroundings. New for the 2015 season, hurtle high and experience a feeling of weightlessness on Colossal Curl™, Adventure Island's newest family thrill slide.
Visit buschgardenstampa.com for more information about these great deals and others. Or, be the first to know about new events, special deals and future announcements by following the park's blog at BuschGardensTampaBlog.com, or "Like" the Busch Gardens Facebook page and follow @buschgardens on Twitter and Instagram.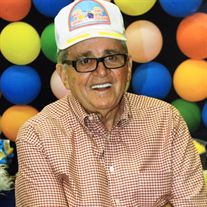 TAMPA, Florida — Milton "Hickey" Culpepper, 83, of Tampa, Florida, passed away on May 11, 2015.
Hickey was born on August 26, 1931 in Wright City, Oklahoma to the late Tom Culpepper and Flora Yardley-Culpepper. Hickey followed his life's passion into the carnival business where he owned and operated an outdoor amusement business. He was a lifetime member of the Showmen's League of America, The Greater Tampa Showmen's Association, and the International Independent Showmen's Association.
He will be remembered for his upbeat positive attitude and his love for "His Club." Hickey is survived by his beloved wife, Bonnie W. Culpepper; daughter, Patricia Yhnatko; brother, Charles Culpepper; granddaughters Marlo and Meagan Yhnatko.; and many extended family and friends. He is preceded in death by his parents, Tom and Flora Culpepper, grandmother Burns; and brothers, Dudley, Hubert, and Tommy Culpepper.
Friends are invited to attend a memorial service at 11:00 A.M., on Thursday, May 14, 2015, at A Life Tribute Funeral Care- Tampa Chapel, 4040 Henderson Blvd, 33629. In lieu of flowers memorial donations can be made to the COPD Foundation at, 3300 Ponce de Leon Blvd, Miami, Fla., 33134, or copdfoundation.org, so others can breathe better tomorrow. Condolences can be shared with the family at alifetribute.com.