"Thank You" Offer for First Responders Sept. 1-30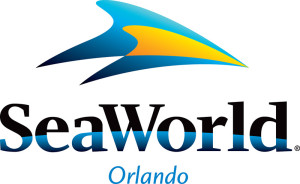 TAMPA, Fla. — Busch Gardens Tampa and SeaWorld Orlando are honoring Florida first responders through September. From Sept. 1-30, first responders will receive free admission to both Florida parks, and a special offer for additional tickets.
In addition to complimentary admission, qualified first responders receive up to four discounted tickets per park for friends and family for just $50 per ticket, a savings of 48 percent off general admission.
"This special offer is our way to show our support and appreciation for the commitment and dedication of Florida's first responders," said Jim Dean, Busch Gardens Tampa park president.
"Our hope is that these courageous people and their families will visit our parks, share time with one another and create memories that last a lifetime," said Donnie Mills, SeaWorld Orlando park president.
Qualifying first responders include:
All Florida fire rescue first responders
Florida emergency medical services employees (EMT/EMS/not hospital employees)
All Florida police and sheriff offices
Florida Highway Patrol
Florida Department of Corrections
Florida Department of Law Enforcement
Florida Fish and Wildlife Conservation Commission field officers
Florida Forest Service Forest Rangers
Florida Park Service law enforcement
Department of Homeland Security law enforcement agents
Florida Department of Environmental Protection law enforcement
Qualifying first responders should visit buschgardenstampa.com or seaworldorlando.com for more information and to register, using the ID.me verification system. Tickets must be used by Sept. 30, 2015. Restrictions apply.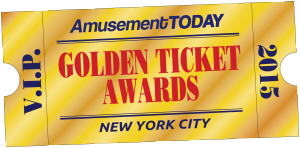 NEW YORK CITY — As a courtesy to late booking Golden Ticket Awards ceremony attendees, the Hudson New York is extending its booking deadline to Wednesday, Sept. 2, 5 p.m. Eastern Time (USA). As of late Friday afternoon, Aug. 28, 6 rooms remained on the 2015 Golden Ticket Awards room block. Any unbooked rooms after Wednesday will be released back to the hotel for general booking.
GTA's overflow hotel, the Hudson New York is located 2 blocks from the sold out Park Lane Hotel, GTA's host hotel. Hudson's address is 356 West 58th Street, New York, N.Y. 10019. To book, go to GoldenTicketAwards.com and use the provided Hudson direct link or call (212) 554-6000 and use the Golden Ticket Awards booking code with the reservation agent.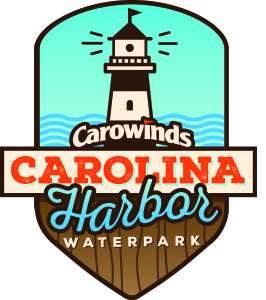 CHARLOTTE, N.C. – Carowinds has unveiled plans to bring a fresh and exciting Carolina coastal experience to guests with a historic waterpark expansion in 2016. The transformation is part of the park's commitment to celebrate Carowinds' heritage as the place where the Carolinas come together, creating an "aquatic playground" with thrilling new attractions, new amenities and a new coastal name – Carolina Harbor.
Carolina Harbor Waterpark will be included with park admission and will offer guests relaxing moments of tranquility and refreshing thrills by the "shores," plus delivers a best day ever guest experience. The addition is the latest phase in a $50 million plus multi-year expansion at Carowinds, an effort kicked off by building the world's tallest and fastest giga coaster, Fury 325, as well as new park food offerings which are regionally relevant.
"We listened to our guests and have made a promise to bring them more family-friendly attractions," said Mike Fehnel, Carowinds vice president and general manager. "And we're happy to be delivering on our promise with the addition of Carolina Harbor – a guaranteed ultimate waterpark experience. Carowinds is growing by leaps and bounds and continues to put the park on the map as the premier entertainment destination of the Carolinas."
Carolina Harbor will feature a combination of thrills, relaxation and family fun, including twice the number of water slides than the current Boomerang Bay.
Carolina Harbor will feature many of the park's current popular waterpark attractions, while introducing a variety of new ones:
Blackbeard's Revenge is a thrilling new six story tall water slide complex that features three exhilarating attractions and a total of six thrilling slides:
Pirate's Plank will send guests plummeting down a nearly vertical free fall where the floor drops out from underneath.
Cannonball Drop will twist and turn riders through an enclosed chute with four intense 360-degree turns.
Captain's Curse shoots guests down a series of intense drops and turns.
A new two-acre family area will include many new activities to enjoy together:
Seaside Splashworks, a multi-level children's water spray ground, will feature over 80 countless play elements including a giant 423-gallon tipping bucket.
Kiddy Hawk Cove and Myrtle Turtle Beach are two areas specifically geared with the little squirts in mind. These toddler areas will include jets of water spraying up from the ground surrounded by a charming garden atmosphere.
Surf Club Harbor will be our newest wave pool, creating up to six foot waves in 12 different wave patterns, mimicking the high surf of the Atlantic Ocean.
Carolina Harbor will also feature many new amenities:
New Entrance – A separately gated entrance convenient for guests who wish to enter the waterpark only.
New Restaurants – Harbor House a new restaurant featuring two 2,400-square foot outdoor seating patios. The restaurant will serve various Carolina favorites including BBQ and seafood. Schooners will be a full-service bar.
Sand Volleyball Courts – New professional style sand volleyball courts will allow both casual and competitive play.
Additional Plush Cabanas and Seating – Over 40 new cabanas will be added at both wave pools and the new family area. An additional 1,100 lounging chairs will also be available for guests to enjoy some fun in the sun.
Upgraded Facilities – Current family changing areas will be upgraded. New restroom facilities and a bath house will be built.
Carowinds has recently been named one of the nation's top amusement parks by the Travel Channel and Fodor's Travel, and TripAdvisor's family travel site has named it one of the country's 10 Best Amusement Parks for Families.
The park will be sharing additional plans for the 2016 season later in the fall. To see Carolina Harbor illustrations, construction photos and more, visit carowinds.com/carolinaharbor.
In addition, guests can purchase a 2016 season pass or renew their current season pass for the lowest price of the year at carowinds.com.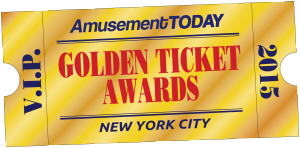 Amusement industry professionals who plan on attending the Golden Ticket Awards event, Sept. 11 & 12 in New York City have two upcoming deadlines to be aware of.
•Monday, August 24, 2015, 5 p.m. Eastern Time is the deadline to REGISTER for the GTA event. The registration form may be found at: www.GoldenTicketAwards.com.
Additional hotel rooms secured
Overwhelming Golden Ticket demand has caused our host hotel, the Park Lane Hotel, to sell out of the GTA room block. Amusement Today has secured additional rooms at the Hudson New York, 2 blocks from the Park Lane Hotel at 356 West 58th Street, New York, N.Y. 10019. HUDSON RESERVATIONS MUST BE MADE BY FRIDAY, AUGUST 28, 5 p.m. Eastern to receive the GTA discount. Additional hotel information and a reservation link may be found at: www.GoldenTicketAwards.com. The Hudson GTA room block booking is on a first come basis. Rooms not booked by the deadline will go back to the hotel for general public booking. Hudson New York: (212) 554-6000.
Even more hotel options
Amusement Today has located two other hotels a few blocks from the Park Lane Hotel that have multiple room vacancy according to Hotels.com. There is NOT a GTA discount at either of these hotels. AT listed these as an additional courtesy.
•1 Central Park: https://1hotels.com/central-park
•Le Parker Meridien: http://www.parkermeridien.com/home/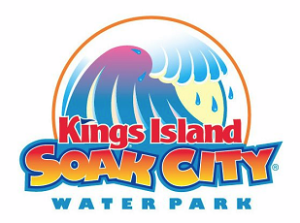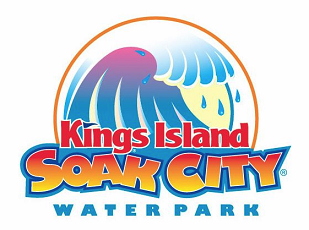 MASON, Ohio – Kings Island announced a major expansion to its Soak City Waterpark for the 2016 season with the addition of Tropical Plunge, a complex of six different water slide experiences towering nearly seven stories.
Three of the slides on the 65-foot tall complex will start with guests climbing inside an Aqua-Launch chamber where they will wait anxiously for the floor to drop out from underneath their feet, sending them into a high-speed, almost vertical free fall through a series of flat loops and S-curves in a translucent flume.
Tropical Plunge also features a slide that will send riders twisting and spiraling through an enclosed chute featuring four intense 360-degree loops across 449 feet of slide before they're released out into a pool of water and dueling 337-foot long tube slides that zip riders through an enchanting series of drops and turns.
"This will be a high-adrenaline attraction that will increase the thrill factor for our park guests," Kings Island's Vice President and General Manager Greg Scheid said. "They have been asking for new and more thrilling waterpark attractions they are able to enjoy with family members and we think this answers their feedback plus brings another element ofFUN to the overall experience of Kings Island."
Tropical Plunge will expand the size of Kings Island's waterpark to 35 acres. Once the attraction has been built, Soak City Waterpark will have a total of 36 slides; two wave pools; two coves; a lagoon and an action river plus children's play areas among its more than 50 water activities.
Construction on Tropical Plunge is expected to begin this fall and will be ready by Memorial Day 2016, the start of the waterpark's 27th season.
In addition to the new water slide complex, in conjunction with the City of Mason's renovation of Kings Island Drive, a grander more welcoming park entrance with 13 new entrance lanes will be built on the north end of the parking lot, creating a much-improved traffic flow. The new entrance will replace the current north and south toll plazas.
Kings Island is owned and operated by Cedar Fair Entertainment Company, a publicly traded partnership that is listed for trading on The New York Stock Exchange under the symbol "FUN."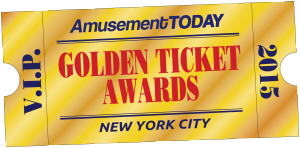 NEW YORK CITY — Amusement Today Publisher Gary Slade has announced that due to overwhelming demand and interest in the 2015 Golden Ticket Awards in New York City, the Park Lane Hotel has sold out of its designated GTA room block. Additional nearby hotel rooms are in the process of being secured for GTA attendees.
Look for more details, and hotel booking code coming in the next several days. New hotel information will be announced at www.AmusementToday.com, www.GoldenTicketAwards.com and on AT's daily email newsletter, Extra! Extra! Your Desktop Edition.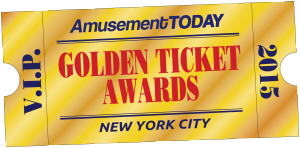 NEW YORK CITY, N.Y. — Amusement industry professionals planning to attend the 2015 Golden Ticket Awards in New York City, Sept. 11 and 12, are reminded to get their registration and hotel reservations in immediately.
The cutoff date to receive the 2015 Golden Ticket Awards discounted room rate at the Park Lane Hotel at Central Park is August 21, 2015. Event online registration will continue through Sept. 2, 2015. For hotel booking information or for event registration please go to: GoldenTicketAwards.com. Complete information, including a schedule of events, is also available on the Golden Ticket Awards website.
This is the 18th year for the Golden Ticket Awards, which are presented to the "Best of the Best" in the amusement industry and are calculated from an international poll conducted by Amusement Today. Complete results of the 2015 survey will be posted at amusementtoday.com following the conclusion of the Saturday, Sept. 12, awards ceremony.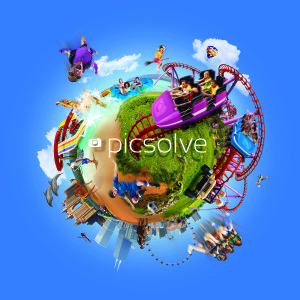 LONDON, England – Picsolve, the leading image capture partner for the leisure and entertainment industry, has today announced its acquisition of Maxifoto International B.V. Netherlands-based Maxifoto is the leader in Northern Europe with more than thirty years' of customer relationships in ride and event photography, and was the first to install a high-resolution digital ride photo system in the UK.
As market leaders in both the digital and retail dimensions of attractions photography experiences, this acquisition is an important step in accelerating Picsolve's global expansion and increasing its share across Europe. Acquiring Maxifoto also allows Picsolve to add an impressive eight new sites to its ever-expanding portfolio, including Europe's 3rd largest park, Efteling. These sites will have Picsolve service an additional footfall of 7.5 million guests per year.
The acquisition welcomes the experienced and passionate Maxifoto employees to the growing Picsolve team. Over the coming months, Picsolve will work directly with all of its new customers to deliver the latest digital solutions to their guests across the region.
Jeff Kelisky, CEO, Picsolve, commented: "The leisure industry is going through a massive transformation where parks and their guests are demanding more from photography in this increasingly digital world. We are incredibly excited about this transaction as it helps us delight millions more guests for our customers in the parks and attractions marketplace. As the demands of 'tech-savvy' guests soar, the opportunity to blend Maxifoto's rich industry knowledge with our expertise in online and digital was an obvious choice.
We look forward to using our combined powerful heritage to enrich and enhance guest experiences across Europe."
Peter Meininger, Managing Director, Maxifoto International, said: "It makes me proud to know that I'm passing on the Maxifoto legacy to the global leaders in the industry, Picsolve. The acquisition means we can be confident that innovation will remain the number one goal and the resulting technology will be able to satisfy the ever-evolving demands of the modern theme park guest."
Also commenting on the acquisition, Coen Bertens, Director of Operations, Efteling, said: "The demand for technology that enhances the visitor experience is increasing and it's vital for European theme parks to recognise how important this can be to their offering. We're excited to be working with the Picsolve team who have the best digital image capture technology and retail skills in the industry and we are confident that the partnership will a have a very positive effect on both guest satisfaction and revenue to the park."
Treasure Island, FL – August 11, 2015 – Allied International Holdings, Inc.is pleased to announce the execution of an agreement to be acquired by XL Group plc ("XL") (NYSE:XL). Founded in 1983,Allied owns T.H.E. Insurance Company and Allied Specialty Insurance, Inc., through which it provides insurance coverage to clients in the amusement and entertainment industry, including carnivals, concessionaires, fairs, festivals, family entertainment centers, fireworks, waterparks, amusement parks, and other outdoor amusements of all types. Allied has built the most well-respected and recognizable brand in its specialty niche.
"This exciting partnership positions Allied for the next chapter in its life as the insurer of choice for the outdoor amusement industry," said Mary Chris Smith, Chairman and President of Allied Specialty Insurance, Inc. "We know that XL Catlin will reinforce our ability to meet the risk management needs of our valued customers. XL Catlin's global scale and deep expertise in underwriting complex risks ensures that we will serve our clients in a more comprehensive and superior manner."
"This acquisition of a leader in a niche specialty risk business with deep, long-standing client relationships and strong customer loyalty, is perfectly aligned with the complex underwriting expertise of XL Catlin," commented Mike McGavick, CEO of XL. "Now as part of the XL Catlin team, together, we look forward to new opportunities to further grow the business and build upon Allied's and T.H.E Insurance's exceptional customer service and solid underwriting performance
The transaction is expected to close no later than the first quarter of 2016 quarter, pending receipt of anti-trust and regulatory approvals and the satisfaction of customary closing conditions.
Allied's executive and senior leadership teams will remain in place and will continue to operate from its headquarters in Treasure Island, FL.
Faros acted as exclusive financial advisor and Mayer Brown LLP acted as legal counsel to Allied International Holdings, Inc.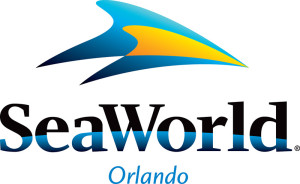 ORLANDO, Fla. — A military mom returning from service overseas surprised her 6-year-old son in a whale-sized reunion right before his favorite show at SeaWorld Orlando this weekend.
More than 5,000 guests were part of the touching moment, which occurred minutes before the Shamu show began. According to the family, son Aiden Rodriguez, is a big fan of the show and always urges his family to stand up to honor his mother during the "Hero's Salute" pre-show – a segment that recognizes men and women who serve in the armed forces. It was during this "Hero's Salute" that Tech. Sgt. Aixa Rodriguez came out from behind the scenes to surprise her family.
Waves of Honor Program
SeaWorld Orlando is a proud supporter of the men and women who serve in the nation's armed forces. The park's Waves of Honor program gives any U.S. active duty military, activated or drilling reservist, or National Guardsman one complimentary admission per year for themselves and as many as three direct dependents. For more information, visit WavesofHonor.com.
SeaWorld Orlando and USO Partnership
The park is also a proud supporter of the USO Central Florida, an organization that has been lifting the spirits of America's service members and their families for more than 70 years. As part of SeaWorld Orlando's commitment to this organization, the park is proud to sponsor the new USO Welcome Center at the Orlando International Airport (MCO) currently in development.