CHARLOTTE, N.C. — Carowinds will debut a newly expanded kids' area, Camp Snoopy, opening for the spring 2018 season. Formerly known as Planet Snoopy, Camp Snoopy will feature new rides, a climb and play area, and a more natural looking midway that celebrates the beauty of the Carolina wilderness. Also new for 2018 is the Pre-K Pass, a season pass offering free admission to children ages three to five.
The Camp Snoopy playtime spot will feature five new rides:
-Camp Bus: Buckle up on the wacky camp bus and take a ride that will lift guests into the air and back down to the ground in smooth extensions.
-PEANUTS Trailblazers: Get behind the wheel of a Jeep-themed vehicle and burn rubber on a small, round speedway.
-Kite Eating Tree: Ride along in a kite vehicle that travels up and down a tree.
-Pig Pen's Mud Buggies: Take a trip in a "mud buggy," where guests will rotate around the popular Pig Pen character while bouncing on a bumpy ride.
-Woodstock Whirlybirds: Spin around in an oversized birds nest on this classic ride.
In addition, an 8,000 square foot climb and play area, Beagle Scout Acres, will be added. Children can explore the wide open space with three all-new features:
-The youngest adventurers will be able to gather in a fenced-in toddler area with lots of hands-on activities.
-A new play hill will be an open area for guests to enjoy slides and climb on a turf covered mound.
-Playground wood structures will have hands-on interactives, slides and plenty of things to climb.
The child care facility and Snack Shack restaurant will receive improvements as well.
Also for 2018, Carowinds will introduce the Pre-K Pass, a free season pass specifically for children. The Pre-K Pass provides complimentary admission for kids three to five years of age throughout the 2018 season as well as the remainder of 2017. Online pre-registration is required.
"The expansion of our kids' area along with the introduction of the Pre-K Pass puts Carowinds as a top destination for families," said Pat Jones, Carowinds vice president and general manager. "The new Camp Snoopy area joins our world-class attractions such as the record-breaking Fury 325 giga coaster and the massive Carolina Harbor water park in offering features that meet the needs of guests ranging from three to 23 to 93, providing unique opportunities for creating family memories."
Guests may purchase a 2018 Gold Season Pass at the lowest price of the year. 2018 Gold Season passholders receive unlimited access to Carowinds as well as its Carolina Harbor water park in 2018, along with free admission to SCarowinds and WinterFest, access to special passholder-only events, plus one free visit during the remaining 2017 season. The special pricing ends October 29, 2017.

JACKSON, N.J. — Six Flags Great Adventure in Jackson, NJ celebrated National Roller Coaster Day August 16 by setting the world record for most roller coaster riders in pajamas with its "Sleep & Soar" event.
167 fans showed up in their super hero pajamas as part of the DC Summer of Super Heroes. Riders spent one hour riding Batman: The Ride exclusively to set the world record.
All participants received a special certificate commemorating the record.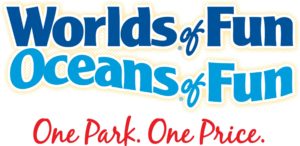 KANSAS CITY, Mo. — Worlds of Fun, Kansas City's hometown amusement park, will introduce a new family ride, Nordic Chaser, for the 2018 season. On Nordic Chaser, guests of all ages will board mini ships that rotate speedily around a circuit. The ride captures the imagination as guests experience the sensation of rising and falling along ocean waves. The ride will be placed in the park's Scandinavia themed area.
"The new Nordic Chaser ride will allow parents and children the opportunity to make lasting memories together," said Tony Carovillano, general manager, Worlds of Fun. "We strive to provide new and exciting changes at Worlds of Fun every year, and look forward to having more families experience every aspect we have to offer at the park."
Returning for the 2018 season is the popular WinterFest holiday event. Winterfest showcases favorite holiday characters, spectacular light displays, ice skating, hands-on activities and live entertainment. The park will be transformed into a winter wonderland for several weeks starting in late November through December, 2018.
Also returning in 2018 is the Pre-K Pass, which grants complimentary admission to children ages three to five years old for the entire season. Online preregistration is required.
2018 season passes are on sale now at the lowest price of the season, and also include one visit to the park in 2017. The pass gives guests unlimited access to the new Nordic Chaser ride as well as all of the attractions in Worlds of Fun and the Oceans of Fun water park, plus special events like Winterfest, Halloween Haunt and The Great Pumpkin Fest.
Attendees Encouraged to Register and Reserve Hotel
Amusement Today, Lake Compounce and Quassy Amusement Park invite working professionals in the amusement industry such as park owners, operators and management and ride manufacturers, designers, suppliers and vendors, to be part of the fun at "The Networking Event of the Year" during the 2017 Golden Ticket Awards on Friday and Saturday, Sept. 8-9.
GTA attendees are encouraged to register for the event at www.goldenticketawards.com and to make reservations for hotel accommodations at one of the two Host Hotels: the Doubletree by Hilton in Bristol, Conn., or Homewood Suites by Hilton in Southington, Conn. Special discounted rates are available at each property by identifying yourself as a Golden Ticket Awards guest. Please refer to www.goldenticketawards.com for detailed information and rates.
"I'd like to personally extend the invitation to our industry to join us in what promises to be a wonderful weekend in Connecticut," says Gary Slade, publisher and editor-in-chief of Amusement Today. "Now is the time to register and secure your hotel reservation for the 20th annual year of the Golden Ticket Awards."
The Host Parks, Lake Compounce and Quassy Amusement Park, are busy gearing up for an unforgettable two days. The Golden Ticket Awards are presented to the "Best of the Best" in the amusement industry and are calculated from an international poll conducted by Amusement Today.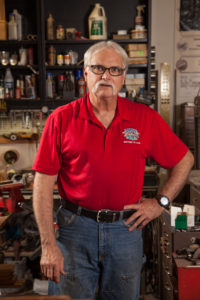 JACKSONVILLE, Fla – Sally Corporation is sad to announce the passing of a key team member and friend. Animation Supervisor and long-time employee Harold Esposito died suddenly on August 4.
"For over thirty years, Harold was a vital member of the Sally family. We lost a great friend and brother today," said CEO John Wood. "Throughout his career he led the way as we developed animatronic figures and show action equipment for parks around the world. He always embodied a can-do spirit that helped us design and develop extraordinary creations in our animation department. Harold seemed to be born with innate problem-solving mechanical skills and always maintained a willingness to mentor others along the way. He began his career with the Disney Imagineers producing figures for Epcot and Tokyo Disneyland. In the early 80's he returned to Jacksonville and joined the Sally team. We were extremely fortunate to have him as a member of our family. His memory will be cherished by all who were blessed to know him."
"Harold was an extraordinary, one of a kind leader who envisioned some of Sally's most memorable and loved animatronics," said Todd Gillrup, Sally's VP of Operations. "Harold led his fabrication team with lifelong industry experience and brilliant imagination."
Harold was commonly known for his quirky personality, love for his wife Margaret, motorcycle riding, practical jokes, and an occasional craft beer with friends. Our company, our "family", lost an incredible man today and he will truly be missed.
HAMBURG, N.Y. – For generations, the annual arrival of the James E. Strates Shows train has been a highly anticipated occasion for fairgoers and enthusiasts of Americana. The movement of the colorful freight train filled with wagons and amusement rides into the Village of Hamburg is a signal that opening day of the Erie County Fair is just days away.
This Thursday, August 3rd the Fair Train will arrive at the historic Erie Railroad Depot in Hamburg as the Strates Shows begins its 93rd season with the Erie County Fair. The depot is located at the corner of Union and Scott Streets (4 Scott Street). No definitive time of arrival has been announced. Historically arrival is between 11a-2p (updates will be made via Erie County Fair Twitter & Facebook accounts).
The train will begin the final leg of its journey to Hamburg, using Buffalo Southern Railroad trackage that runs from Tifft Street in South Buffalo through Blasdell as it makes it way to Hamburg. As the train arrives at the depot it will be greeted by the Fair's mascot, Fair Bear, and Erie County Fair officials.
500 limited edition "Train Day" buttons will be available on a first-come basis, one per person, at the Depot prior to the train's arrival. This year's button commemorates the 30th year of the iconic Big Wheel. Anchoring the Fair's Strates Shows midway since 1987, a ride on one of the largest travelling Ferris Wheels in America has become a family tradition for many offering a one of a kind, birds-eye view of the entire 275 acre Fairgrounds.
Over the decades, the logistics involved in moving Strates Shows' employees and equipment has developed into a precise science. The modern Strates Train consists of over 50 rail cars for rides and equipment and 34 trucks. A designated trainmaster and crew can load or unload the train in less than 18 hours with precision of a military operation. The show travels the United States during a seven-month season.
The exclusive relationship between the Erie County Fair and the Strates Shows, now in its 93rd year, is considered a historical milestone in the modern amusement industry. The relationship between the Strates Shows and the Erie County Fair is the longest continuous run of any carnival midway in the United States.

ORLANDO, Fla. – SeaWorld Entertainment, Inc. (NYSE: SEAS) ("SeaWorld"), a leading theme park and entertainment company, today announced the appointment of Marc G. Swanson as interim Chief Financial Officer and interim Treasurer, effective immediately. Mr. Swanson has served as SeaWorld's Chief Accounting Officer since 2012 and served as interim Chief Financial Officer in 2015. He will continue to serve as Chief Accounting Officer.
Mr. Swanson succeeds Peter J. Crage who is leaving the company to assume a senior-level financial position at another company. Mr. Crage will remain employed with SeaWorld through mid-August to ensure a smooth transition.
"We are pleased to appoint Marc Swanson interim Chief Financial Officer," said Joel K. Manby, President and Chief Executive Officer of SeaWorld Entertainment. "During more than a decade with the company, Marc has consistently demonstrated his impressive financial acumen and deep knowledge of our company and our industry. He was an excellent steward of our financial organization as interim CFO in 2015, and we are very pleased that he will assume this leadership role at this time.
"We thank Peter Crage for building a strong finance organization that prioritizes the enhanced financial discipline that is one of the pillars of our strategic five-point plan. We wish him success in his new position," Mr. Manby concluded.
The company will report its second-quarter results as previously announced on August 8, 2017.
ALEXANDRIA, Va. – The International Association of Amusement Parks and Attractions (IAAPA) has announced Merlin Entertainments CEO Nick Varney will deliver the keynote address during the GM and Owners' Breakfast at IAAPA Attractions Expo 2017. The Expo is the largest international conference and trade show for the $39 billion global attractions industry. It takes place Nov. 13-17 at the Orange County Convention Center in Orlando, Florida. The GM and Owners' Breakfast is the premier networking event for senior-level attractions industry executives from around the world, including owners, CEOs, presidents, vice presidents, and directors. It takes place Wednesday, Nov. 15 at 8:15 a.m. in the IAAPA Theater at the convention center.
Varney has more than 25 years of experience in the attractions industry and has led United Kingdom-based Merlin Entertainments since the company was formed in 1999.
Varney started his career marketing fast-moving consumer goods, and went on to hold senior positions within the Tussauds Group, including marketing director of Alton Towers and head of group marketing, before he became managing director of Vardon Attractions. In 1999, Varney led the management buyout of Vardon Attractions to form Merlin Entertainments and after a period of investment under the ownership of Blackstone, he initiated the process which led to the flotation of Merlin on the London Stock Exchange, where it has now grown to become a FTSE100 constituent.
Merlin Entertainments is a global leader in location-based family entertainment, operating more than 100 attractions in 24 countries across four continents, including amusement parks, water parks, family entertainment centers, zoos, aquariums, observation wheels and towers, hotels, and holiday villages. The company entertains more than 60 million guests annually worldwide and employs approximately 27,000 people.
"We are delighted Nick Varney has agreed to be the keynote speaker for this year's GM and Owners' Breakfast," said IAAPA President and CEO Paul Noland. "Nick leads a company with a diverse portfolio, and we can all learn from his unique perspective on the opportunities and challenges ahead for the global attractions industry."
IAAPA Attractions Expo is the global marketplace of innovation for the attractions industry, and it is where industry professionals from around the world come to find inspiring ideas to develop fresh, bold, and unique experiences for their guests. Whether on the 560,000-square-foot trade show floor or in one of the more than 100 educational opportunities, there are thousands of business-changing ideas and innovations awaiting Expo participants. IAAPA Attractions Expo 2017 is expected to draw more than 32,000 attractions industry professionals from more than 100 countries, including 21,000 decision makers and influential buyers from world-renowned facilities as well as expert designers and engineers from the industry's leading manufacturer and supplier companies.
In addition to Varney's keynote address, the IAAPA Young Professional Award and IAAPA Service Awards are presented during the GM and Owners' Breakfast.
An IAAPA Attractions Expo 2017 registration badge and a breakfast ticket are required to attend the GM and Owners' Breakfast. Registration is now open. Additional details about the GM and Owners' Breakfast and IAAPA Attractions Expo 2017 registration information is available at www.IAAPA.org/IAAPAAttractionsExpo.
Statement from Laura Woodburn, NAARSO public relations, for NAARSO
Laura Woodburn, speaking for the National Association of Amusement Ride Safety Officials (NAARSO), said: "Our hearts and thoughts and prayers go out to everyone involved," in the ride accident at the Ohio State Fair, Columbus, Wednesday, July 26.
OABA issues statement regarding Ohio State Fair portable amusement ride tragedy
Our entire industry is dedicated to the safety of the millions of people worldwide who utilize portable amusement rides. The Fire Ball was being operated by one of the most respected and long established companies in our industry and was designed and manufactured by a leading international maker of amusement rides. This incident took place despite multiple independent inspections of the ride and only a full and complete investigation can identify the issues or issues that led to this tragedy.
Our prayers are with those involved and our commitment as an industry is to identify the cause of this tragedy so that we can continue to provide safe family entertainment at fairs, festivals, and community events.
KMG issues letter to ride operators
On Wednesday July 26th, an accident happened at the Ohio State Fair on a KMG Fireball amusement ride. The ride is also known under the KMG name Afterburner or FRB24. In the accident a passenger carrying gondola detached from the supporting sweep arm. In the accident one person was killed and several other persons were injured.
Our deepest sympathies go out to all who were involved or affected by this tragic accident.
We are currently gathering information on the accident and investigating the cause and circumstances of the accident. Until further details are known, operators of Fireball/Afterburner (FRB24) and Move-it (MVT24/MVT32) type amusement rides are instructed to cease operation of the ride until further notice.
This instruction does not affect the Freak Out (FRB16, all serials), Sicko (SCK24, all serials), XXL (all serials), Revolution (FRB32, all serials) and newer generation Afterburner rides (FRB24, serials 40 and up).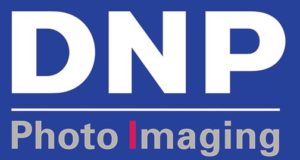 CONCORD, N.C. – DNP Imagingcomm America Corporation today announced the introduction of its new DS820A flagship 8-inch dye-sublimation photo printer. Ideal for professional photographers both on-site and in the studio, the DS820A provides a wide range of profitable print output from 4"x8" to 8"x32" panoramic photos.
Designed with the latest generation of dye-sublimation thermal print technology, the DS820A creates stunning professional-grade prints with sharp details. The printer offers a choice of multiple print modes, including high speed and high resolution, at high or standard density. All prints are available in four improved finishes: matte, fine matte, glossy, and luster.
A roll-fed design and simple dye-sublimation transfer method ensure the DS820A can be operated for extended periods of time with minimal downtime. The roll-fed design also provides capacity for large amounts of media for printing—the printer can produce 130 8"x10" photos and 110 8"x12" photos before a new media roll is required.
"From strips to panoramic prints, the DS820A is a valuable tool for amusement parks, photo booths and event photographers," said Katsuyuki Oshima, President of DNP IAM. "The DS820A represents our continued commitment to providing the most innovative and profitable photo printing solutions for our diverse clients."
The DS820A weighs only 30 pounds and features a compact form factor (12.7" W x 14.4" D x 6.7" H) to save valuable workspace in the studio, allow easy ship and transport to any event, and enable stacking for high volume printing locations.
Equipped with improved heat dissipation for higher throughput and a new standby mode for decreased energy consumption, the DS820A is offered with a three Advanced Exchange warranty.
Drivers for Windows 2000, XP, Vista, 7, 8, and Mac OS are available for free download on the DNP website: www.dnpphoto.com/en-us/Support/Downloads/Drivers-Tools
For more information on DNP's professional photo printing solutions, please visit: www.dnpphoto.com.