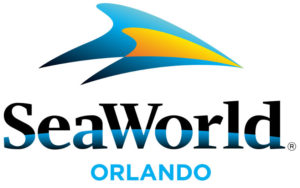 ORLANDO, Fla. – SeaWorld Entertainment, Inc. (NYSE: SEAS) ("SeaWorld"), a leading theme park and entertainment company, today announced that a wholly owned subsidiary of Zhonghong Zhuoye Group Co., Ltd. ("Zhonghong Group"), a diversified holding company focused on strategic growth opportunities in the leisure, tourism, and culture industries, will acquire an approximately 21% equity interest in SeaWorld from certain funds affiliated with Blackstone at a price of $23.00 per share.
SeaWorld and Zhonghong Holding Co., Ltd. ("Zhonghong Holding"), an affiliate of Zhonghong Group, have also agreed to advisory services and support agreements under which SeaWorld will advise Zhonghong Holding exclusively on the concept development and design of theme parks, water parks, and family entertainment centers to be developed and operated by Zhonghong Holding, including exclusive rights in China, Taiwan, Hong Kong and Macau.
"Zhonghong Group is making a significant, long-term investment in SeaWorld, reflecting their appreciation of the strength of our brand, our potential to grow the company and a shared commitment to protect wildlife and the environment," said Joel Manby, President and CEO of SeaWorld Entertainment, Inc. "Zhonghong Group has a strong track record of performance in the leisure and travel industries, and a solid management team with valuable experience in theme parks, family entertainment, and real estate development in Asia."
"We are delighted to engage with SeaWorld to bring this iconic, world-class family entertainment brand to China. SeaWorld's commitment to inspiring guests to protect animals and our oceans is increasingly relevant to people all around the world," said Yoshikazu Maruyama, President of Zhonghong Group's American operation. "Zhonghong Group hopes to contribute our experience and resources in global tourism and project development to enhance long-term value to all of SeaWorld's shareholders. We look forward to a highly collaborative relationship and to serve as a key partner to grow its business and further its mission."
Zhonghong Group has entered into a stockholders agreement with SeaWorld and, effective upon closing of the transaction, SeaWorld will increase the size of its Board to 11 and Zhonghong Group executives Yoshikazu Maruyama, President of Zhonghong Group's American operation, and Yongli Wang, Chief Strategy Officer of Zhonghong Group, will join the SeaWorld Board providing long-term shareholder perspectives and substantive expertise in global themed entertainment and business development in China.
The agreement also contains certain restrictions on Zhonghong Group's ability to sell its interest in SeaWorld for a period of two years, limitations on its ability to acquire more than 24.9% of SeaWorld's outstanding shares without the approval of the independent directors of SeaWorld's Board and other customary restrictions including voting and standstill to protect SeaWorld and all of its stockholders.
Upon receipt of regulatory approvals and satisfaction of other customary closing conditions, the transaction is expected to close in the second quarter of 2017. Following the closing contemplated by the agreements, Blackstone and its affiliates will no longer hold any interests in SeaWorld or have seats on SeaWorld's Board.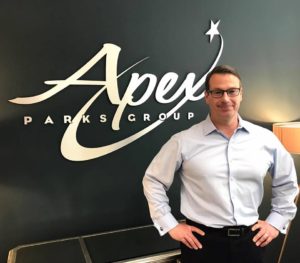 ALISO VIEJO, Calif. – Apex Parks Group today announced the appointment of John Fitzgerald as Chief Executive Officer of the company.  Fitzgerald is an amusement park industry veteran with more than 30 years of experience.  He most recently served as park President, VP and General Manager at Six Flags' parks in New Jersey, including Great Adventure – the world's largest theme park.  Fitzgerald succeeds the late Al Weber, a visionary in the field of family entertainment.  He begins his new role immediately and is based in company headquarters in Aliso Viejo, CA.
Tyler Zachem, Chairman of the Board of Apex Parks Group, said, "John is a proven leader with an impressive track record of success across our industry, most recently at one of Six Flags' highest profile parks.  He was the clear choice to lead our organization, and we have every confidence that John and our talented team at Apex will continue to deliver the operational excellence and growth that were hallmarks of the company under Al Weber's leadership."
Prior to joining Apex Parks Group, Fitzgerald was the Park President of Six Flags Great Adventure & Safari and Six Flags Hurricane Harbor in Jackson, NJ, for more than six years.  Before Six Flags, Fitzgerald was a general manager and executive at several domestic and international theme parks.  He began his career as a ride operator at Great Adventure.  He most recently served as a consultant to Apex on strategic initiatives.
Fitzgerald commented, "Apex has a platform and a team that is dedicated to providing outstanding family entertainment, and I am thrilled to join the company.  Al Weber was my very close friend and a mentor of mine in this industry, and I am honored to carry on his legacy to continue to build Apex into the premier operator of family-oriented amusement parks and entertainment centers."
In addition to appointing John Fitzgerald as CEO, Apex announced Brenda Morris has been named CFO on a permanent basis after serving as interim CFO since November 2016.  Prior to this, Morris served as a senior finance executive and CFO at several retail businesses including Hot Topic Inc. / Torrid LLC, 5.11 Tactical, Love Culture and Zumiez.  Morris also serves on the board of directors of two publicly traded companies – Duluth Trading Company and Boot Barn, where she is the chair of the audit committee.
Zachem commented, "Brenda is a highly accomplished financial executive, and she brings a wealth of consumer-facing, multi-site business model experience that has already benefitted Apex. As interim CFO, we have been impressed with her ability to lead our finance organization.  Her knowledge and experience will enable the successful growth of the company."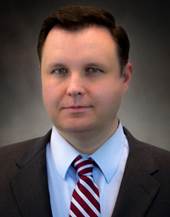 CINCINNATI, Ohio – Gold Medal Products Co., the world's leading manufacturer and distributor of concession food equipment and supplies, is pleased to announce James Adam Browning has been appointed to the office of President.
Browning joined Gold Medal in 2010 and most recently served in the dual role of Executive Vice President and General Counsel. His guidance has been integral to not only legal and compliance issues, but also to implementing policies and procedures that contribute to operational efficiencies, productivity and profitability.  Above all else, Browning says he is most proud of the relationships he has built, both within the Company and with Gold Medal customers. "This is a relationship business. I will continue to focus on customer service and building strong relationships with our customers and within the industry."
Browning enters the role with an eye on the company's continuing performance and growth.  He states, "This is a pivotal time in Gold Medal's history. We are fortunate to have an extremely talented and dedicated team. It is exciting to consider all of the opportunities before us, as what we do right now will lay the foundation for celebrating our 100th year in business."
CEO and Chairman, Dan Kroeger offers his enthusiastic endorsement saying, "Adam has demonstrated outstanding leadership during his time at Gold Medal. His knowledge, experience and work ethic will be of great benefit to guide our company's journey into the future of the concessions industry."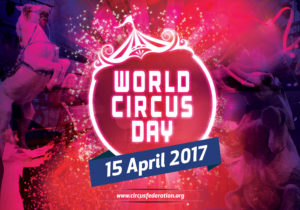 MONACO – The Fédération Mondiale du Cirque under the Honorary Presidency of H.S.H.Princess Stéphanie of Monaco decided to nominate the third Saturday of April, every year, as the World Circus Day and in 2010 for the first time, called upon the circus communities around the Globe to celebrate together our common holiday.
The circus arts is not limited by borders or languages. Everybody related to this unique performing art form belongs to the same big family regardless where they live, where they work.
The World Circus Day is the national day of the circus arts. It is a great and important opportunity to raise public awareness, to share the wonders and secrets of this magic world, to attract supporters and circus lovers by creating unforgettable moments of happiness.
That day in April in around 50 countries couple of hundreds events took place in the past. Fédération Mondiale du Cirque invites all circuses, circus related organizations, schools, museums in each continent and in every country to honor our biggest common feast by organizing special events.
There are countless forms to mark the date: offering open door activities, animal trainings, professional workshops, organizing exhibitions, festivals or charity shows – just to mention some of them.
Your creativity, imagination and hard work are the guarantee of the success of the 8th World Circus Day in 2017.
We want to beat the record of participants this year! The more we participate the more we can prove the unity, the importance and the force of our community. We ask everybody to use the WCD logo offered by the Federation to strengthen our common image.
Please register your WCD events on the Federation's website: http://www.circusfederation.org/world_circus_day
Take high resolution photos during the festivities and upload them on the same website. There will be a special Planet Circus WCD edition in June, publishing the best shots selected.
The Féderation Mondiale du Cirque asks for your cooperation for the World Circus Day wishes you a great preparation to the World Circus Day on 15th of April 2017 and success, happiness during the celebrations.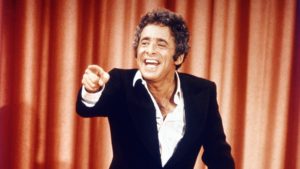 PALISADES, N.Y. — Television personality and author Chuck Barris, who penned the 1962 pop song "Palisades Park," died at his home here March 21. He was 87.
Although best known for creating and hosting the mostly-for-laughs, 1976-launched TV talent showcase The Gong Show and producing, among others, the popular reality-based game shows The Dating Game and The Newlywed Game, Barris also was a prolific author. He authored several novels and a controversial, self-described 1984 autobiography, Confessions of a Dangerous Mind, in which he said that he was an assassin for the C.I.A. during the 1960s. (The agency refuted that claim.) The latter book was adapted into a 2003 film of the same name directed by George Clooney.
Prior to his TV success, Barris, who was born in Philadelphia and graduated from Drexel University, wrote the song "Palisades Park," which was inspired by Palisades Amusement Park in Bergen County, N.J. As sung by Freddy Cannon, the tune became a hit — landing at No. 3 on the Billboard Hot 100 chart in June 1962. It was the singer's biggest success.
Numerous other recordings of "Palisades Park" were made thereafter, including renditions by Shelley Fabares, Jan and Dean, The Beach Boys and The Ramones. Cannon himself re-recorded the song in 1987 as "Kennywood Park," named and adjusted for the still-operating amusement park in West Mifflin, Pa.
Barris is survived by his wife of 16 years, Mary.
—Dean Lamanna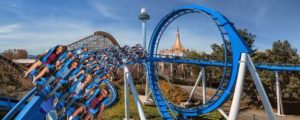 SANTA CLARA, Calif. – California's Great America opens its 2017 season on March 25 and will introduce an array of new attractions, entertainment and dining experiences. Patriot, the first floorless coaster in the park's history, will make its official park debut on Saturday, April 1.
Patriot will take riders to a nine-story height before plummeting them into a 360-degree loop and a series of hairpin turns. The floorless ride will include state-of-the-art blue and white floorless trains positioning guests with their feet dangling inches above the track.
To celebrate Patriot, all current and past military service members will be provided free admission from March 25-May 29 (with valid ID), along with special $30 tickets for up to 6 guests (available at the Front Gate).
"Patriot will be an outstanding addition to our family of roller coasters," said California's Great America Vice President and General Manager Raul Rehnborg. "We're honored to provide active and past military service members free admission through Memorial Day weekend. They do so much for our country, and we're happy to provide them fun family entertainment."
One of the most notable changes for 2017 comes at the iconic Maggie Brown's restaurant. Renamed Maggie's Smokehouse & Fried Chicken, in addition to the legendary fried chicken, the restaurant will also delight guests with smoked tri tip, pulled pork and rotisserie chicken. Seasonally, Maggie's will also serve beef and pork ribs in the completely refurbished interior.
Food Festival will also feature new dining options, including crab sandwiches and lobster rolls for seafood lovers, burritos and tacos, clam chowder bread bowls and highly popular Boba tea drinks.
Season Passholders can take advantage of the All Season Dining Plan that, for as low as $84, provides two meals per visit (4 hour interval between meals) and pays for itself in just three visits. This year the on property Panda Express and Subway are included in the plan.
The brand new Red, White & Brews festival will debut Memorial Day weekend and run five total days (May 27-29, June 3-4). Red, White & Brews will be located in Hometown Square, adjacent to Patriot, and features locally crafted beers, great barbeque and live music, all wrapped in a fun family atmosphere. The Taste of Orleans festival with Cajun cuisine, bayou music, themed fireworks and Mardi Gras atmosphere returns for two weekends (July 22-23, 29-30).
Other seasonal entertainment events include Opening Day (March 25), Fiesta Hispana (Aug. 13), The Great Pumpkin Fest (weekends Sept. 30-Oct. 29), Halloween Haunt (Friday-Sunday, Sept. 22-Oct. 29) and WinterFest (select nights Nov. 24-Dec. 29). Halloween Haunt will celebrate its 10th anniversary, and the highly decorated WinterFest will be back for a second season of holiday fun beginning November 24.
New live entertainment in 2017 features Vertical Impact in Great America Theater, a high-flying acrobatic display with trampoline artists and amazing choreography, along with The Great American Game Show in Theatre Royale.
Also new in 2017 is FunPix, the ultimate way to capture and share unlimited Great America digital photos on social media. FunPix is available for as low as $19.99 for a day-long pass or $39.99 for a season-long package. With FunPix, guests can digitally capture their favorite memories, whether it's the classic family shot in front of the carousel, thrilling on-ride moments aboard Great America's roller coasters or fun character shots with Snoopy and Charlie Brown.
Great America will open daily beginning May 25, and Boomerang Bay water park will open daily beginning May 27.

PIGEON FORGE, Tenn. — Dollywood today celebrates the opening of its 32nd season with a special preview of the excitement in store for 2017. The year offers special new events, new rides and the family-friendly atmosphere that truly makes the award-winning park home for the "Year of the Family."
As Dollywood guests know, each season offers a completely new experience for families to enjoy, thanks to festivals and events which always provide exciting new opportunities to create lifelong memories. From world-class stage shows and two new attractions to a nightly summer fireworks display, the new Great Pumpkin LumiNights during the fall and the nine-time winner for Best Christmas Event, Dollywood offers seasons of family fun this year!
Dollywood welcomes the world during Festival of Nations (March 18-April 9), a fascinating multi-cultural celebration! Featuring traditional music, dance, food and art of nations from around the globe, Festival of Nations reminds guests of shared similarities while embracing unique, time-honored traditions. The headline show for 2017, Mother Africa, returns with a captivating look at the colorful cultures found throughout the continent. This season, Slask Song and Dance Ensemble, one of the most prominent Polish folk ensembles in the world, visits Dollywood for the first time. Major touring stage shows, internationally-known performance groups, various roaming musicians and more make Festival of Nations a fun, educational and exciting experience for families. It is an escape around the world without leaving the heart of the Smokies.
For families looking for an exhilarating way to spend Spring Break (April 10-22), Tokyo-based dance company enra comes to Dollywood with a high-energy, multi-media dance, light and video fusion show. Their cutting-edge performance routines will leave guests mesmerized as moving motion graphics displayed on a giant screen are incorporated into live dance, ballet, gymnastics, martial arts and more. The group was featured on America's Got Talent in 2015 and has shared their unique blend of modern technology, music and dance with amazed audiences around the world. Dollywood also offers extended park hours allowing families even more fun during their spring break. 
Dollywood's Barbeque & Bluegrass (May 26- June 4) launches the unofficial start of summer and combines the tastiest barbeque in the South with the biggest names in bluegrass. This year's festival features an impressive bluegrass lineup with a multitude of free daily concerts from an amazing collection of talented performers. Rhonda Vincent and The Rage, Doyle Lawson and Quicksilver, Dailey and Vincent, Blue Highway, Hot Rize and Steep Canyon Rangers are just a few of the headliners which make this one of the biggest bluegrass events around. This annual tradition wouldn't be complete without pounds of saucy pulled pork, barbequed chicken and ribs by the slab. This guest-favorite event is music to the ears—and a treat for the taste buds!
Summer at Dollywood (June 17-Aug. 6) provides families even more of what they already love—time together to make memories. This summertime celebration features extended park hours, 10 a.m. to 10 p.m. daily, giving families a unique chance to ride Dollywood's world-class attractions, including Lightning Rod and Wild Eagle all day and well into the night! For the first time ever, Dollywood's park hours are extended to midnight on July 1 and 8. Kids will be amazed by the "unbubbleievable" tricks and fun of The Gazillion Bubbles Show, which returns to Dollywood this summer by overwhelming guest requests. To complete the day, the park's festive nightly fireworks show is a colorful extravaganza set to uplifting music which celebrates the fun of Dollywood after dark!
Dollywood's Rock the Smokies features inspiring music on stages throughout the park for an incredible time of praise and worship. Contemporary Christian hit makers highlight this day-long celebration. With a powerful combination of thrilling attractions and dynamic music, Dollywood provides the perfect location for this amazing Labor Day weekend event. Area student ministries should plan to cap off the summer with this energizing event.
One of the most beautiful times of the year is autumn in the Great Smoky Mountains. With a colorful patchwork of orange, red, yellow and gold painted throughout the hills and valleys of East Tennessee, fall provides the perfect backdrop for festive family fun at Dollywood. The park offers extended hours, until 9 p.m. each night, during Dollywood's Harvest Festival featuring the Southern Gospel Celebration and Pumpkin LumiNights presented by Humana (Sept. 29-Oct. 28). Great Pumpkin LumiNights immerses families in fabulous pumpkin illumination thanks to spectacular pumpkin displays which glow with the fire of fall. Numerous lighted pumpkin displays throughout the park will delight families looking for a new and unique tradition. During the day, the Southern Gospel Celebration lineup includes some of the biggest names in Southern gospel music. Families will enjoy the soul-stirring sounds of beautiful harmonies ringing through the crisp air as free daily concerts take place on the park's various stages. Visiting artisans from across the country share their talents through an array of handmade wares, spanning from functional to decorative. Each day is a picture-perfect opportunity for families to enjoy the traditional experiences of a Smoky Mountain harvest!
Dollywood's Smoky Mountain Christmas presented by Humana (Nov. 4-Jan. 1, 2018) has been honored for nine consecutive years as the Best Christmas Event at any theme park worldwide. Wander through the park's more than four million holiday lights, spectacular holiday performances and warm Christmas atmosphere, and it is easy to understand why. From the cheer and joy of Dollywood's Parade of Many Colors, to traditional holiday favorite performances like It's a Wonderful Life and Christmas in the Smokies, Dollywood's Smoky Mountain Christmas helps families create memories to share for a lifetime. Guests can experience the fun enchantment of Rudolph The Red-Nosed Reindeer and friends straight from the children's holiday classic. More than 20 of Dollywood's signature rides and attractions operate in a festive environment sure to get everyone into the spirit of the season. From the award-winning shows and elaborate holiday decorations to the twinkling lights and Christmas-themed menus, Dollywood captures the essence of Christmas.
BUENA PARK, Calif. — Knott's Berry Farm says goodbye to the park's veteran roller coaster, Boomerang on April 23rd. Riders will have one last chance to ride the reverse shuttle roller coaster starting now and throughout the duration of Knott's annual springtime Boysenberry Festival which kicks off April 1-23.
The 27 year-old roller coaster has been a staple in the recently renovated Boardwalk area, replacing the historic "Roaring 20s Corkscrew" in 1990. Since its opening, Boomerang has taken thrill-seekers on an enthralling two minute ride forward and backwards on its 875-foot track.
Guests will have the opportunity to take a last ride on Boomerang during the popular Knott's Boysenberry Festival, a celebration of Knott's Berry Farm's historic roots anchored by the flavorful boysenberry. Newly expanded this year to 23 days, Knott's will be showcasing a unique selection of over 75 boysenberry-inspired items from tasty food creations and rare wines to one-of-a kind merchandise that commemorates Knott's renowned history.
For over 75 years, Knott's has created memories for families and park goers of all ages; the park has been home to multiple thrilling roller coasters and family attractions. The park's team will continue to assist in strategically advancing the park's development as it continues to grow throughout the years.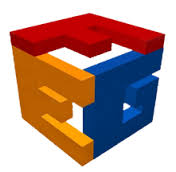 ITASCA, Ill. – Family Entertainment Group ("FEG"), a market-leading designer, developer, and operator of world-class family oriented entertainment and amusement gaming facilities has recently acquired Hollywood Park Family Entertainment Center in Crestwood, Illinois. This transaction is one of many acquisitions by FEG and the third in the last twelve months. Hollywood Park joins other successful parks and entertainment centers owned by FEG including Bonkers Fun House, in Peabody, Massachusetts, Funtrackers in Corpus Christi, Texas, and GameRoom Sawgrass located in Sunrise, Florida.
Hollywood Park is a very successful family entertainment center located in Chicago's south suburbs. The entertainment center features a fun collection of Hollywood memorabilia, a family restaurant, large, multi-level game room, bumper cars, electric go karts and two award-winning mini golf courses. 
Hollywood Park was owned and operated by Chris Paliga and his family since the mid 90's and when the opportunity came to sell the business he knew it would be in good hands with FEG. Paliga commented, "I might not have sold my property to anyone other than George Smith and FEG. I have a commitment to this business, the Hollywood Park leadership team and the community – and FEG has the resources to improve on the park."
According to Ray Smith, Director of Business Development at FEG, "The acquisition of Hollywood Park aligns with our strategy of identifying and acquiring high-quality, well-operated locations and driving the business to the next level."
As part of the acquisition, Family Entertainment Group is excited to enhance the facility over the next year with a completely new games package, 4 lanes of mini bowling, restaurant seating expansion, addition of 4 new private party rooms, renovation of the façade and addition of outdoor entertainment elements. 
Family Entertainment Group is a recognized industry leader in game room design, development, consulting and operations. Owning and operating world-class, family oriented entertainment facilities both nationally and internationally since 2004, FEG provides services and innovative arcade solutions for a wide array of industry sectors including water park resorts, amusement parks, bowling centers, casinos, family entertainment centers, hotels, movie theaters, restaurants, retail stores, water parks and more.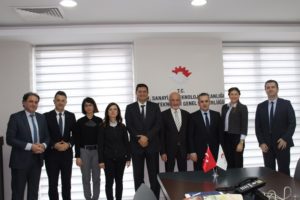 TURKEY – Polin Waterparks, which was founded in 1976 and recently celebrated its 40th anniversary, was recently certified as a research and development (R&D) center by the Turkish Ministry of Science, Industry and Technology. This certification, in part, recognizes Polin Waterparks for its qualified innovation expertise.
On 28 December 2016, Polin Waterparks filled an official application for certification, and the appointment of inspectors took place through 12 January 2017. On 19-23 January 2017, audits were conducted at Polin facilities. Following these inspections on February 21, 2017 in Ankara, at the capital city of Turkey, the company was officially awarded its R&D center certificate. The news of this prestigious recognition was announced on February 22, 2017, on the Turkish Ministry of Science, Industry and Technology's website.
The certification required Polin Waterparks to meet strict criteria to prove its dedication to R&D. Specifically, some of the minimum conditions required were:
-Operate an independent R&D department within its organizational structure
Conduct research and development activities

-Employ experienced R&D designers and engineers dedicated to R&D who possess specific R&D background and competency and are located inside the company's building or campus. (Polin Waterparks employs 46 R&D designers and engineers.)

-Polin Waterparks also has been recognized by the Turkish Exporters Assembly (TIM) as one of only 200 companies in the country that has invested the most significant funding in R&D both in 2015 and in 2016.. Polin Waterparks was honored as an export winner by TIM in 2015 and 2016 in the related category.
The R&D center certificate is earned by domestic brands in different sectors in Turkey. It is considered an important indicator of the investment the recognized institutions have made in the Turkish economy. Polin Waterparks already is recognized as a pioneer in the field of innovative advancement and application of closed-molded manufacturing technology in waterslide development. Today, the firm continues to focus on high-quality design and innovation patents.