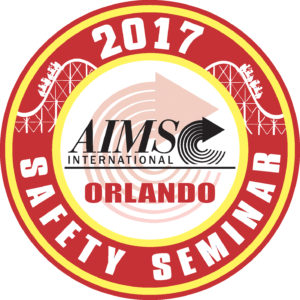 These Certification programs can be taken as part of the AIMS Safety Seminar or independently by individuals working in the live entertainment and amusement industry.
The 2017 AIMS Safety Seminar will take place at the DoubleTree by Hilton at SeaWorld, January 8-13. More than 350 students from theme parks and attractions worldwide are expected to attend this week-long program which offers more than 200 classes covering all aspects of safety related to maintenance, operations, aquatics and inspection in the amusement industry. Students choose a class schedule to fit their needs. Certification testing is available. Tuition is $595, for more information visit www.aimsintl.org.
Security Awareness and Vigilance for Everyone (S.A.V.E.) course curriculums are approved training courses sponsored by the Department of Homeland Security.
S.A.V.E. – 4 hour certificate
This program teaches participants how to recognize deviations from normal human behavior and conditions within the day-to-day operational environment. Observations made by trained personnel will be able to detect indicators of criminal intent or hostile acts. Recognition of these factors will serve as a proactive detection system for reporting to the authorities. The program avoids race, religion or ethnicity as factors of suspicion of a person in anyway. Offered Jan. 10 and January 12. 4 hr. program cost: $200 AIMS Seminar attendees, $250 Non-seminar attendees.
S.A.V.E. – 8 hour certificate with Certification and train the trainer program for application within your organization
Train the Trainer is the second half of Security, Awareness and Vigilance for Everyone. Upon completion of both classes individuals will be a CERTIFIED TRAINER with the ability to train within their company. Certification is good for 2 years. Registrants must take the four-hour intro class (SAF1455 – Security, Awareness and Vigilance for Everyone) in order to take this class. Jan. 12. 8 hr. program cost: $375 AIMS Seminar attendees, $450 Non-seminar attendees.
Certified Pool Operator- The CPO certification course is designed to provide individuals with the basic knowledge, techniques, and skills of pool and spa operations. This16 hour course includes a written open book The CPO® certification is valid for five years. Jan 9-11. 16 hr. program cost: $199 AIMS Seminar attendees, $225 Non-seminar attendees.
All classes will be held at The DoubleTree by Hilton at SeaWorld. For more information on the AIMS Safety Seminar and other certifications, visit www.aimsintl.org or contact Holly Coston, Seminar Manager, at h.coston@aimsintl.org or phone 714 697 6654.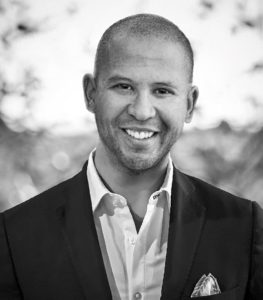 RICHMOND, Canada – WhiteWater, The Waterparks & Attractions Company, and the leading global designer and manufacturer of innovative waterpark products and active family attractions is thrilled to announce their latest senior hire, Nathan Jones, as Global Head of Attractions Business Development.
Nathan is an established industry veteran, having worked in executive management positions for some of the world's top manufacturers. He has spent the last three years with Vekoma Rides Manufacturing as their Vice President of Sales and Marketing, North America, where he helped to re-establish their presence in the region. In addition, he was part of the management team that guided the partnership with Brogent Technologies and oversaw sales operations for the Americas. Prior to that, Nathan spent eight years with WhiteWater as Sales Director, primarily focused on key accounts in the Americas.
Nathan's solid background in sales, marketing, and business development has brought him around the globe to not only consult on, but also build, amusement attraction projects. He has been extensively involved in the Themed Entertainment Association (TEA), serving as the founding member and chairman of the Northwest subcommittee, as well as currently serving as the first Vice President of the Western North America Division, in addition to serving as a board member. Through the TEA, Nathan has championed the expansion of membership profiles in the Northwest region, as well as hosted the first SATE Academy in Canada in 2015.
"We are very happy to welcome Nathan back to Whitewater, he knows us and our Amusement industry very well, and shares our excitement for the future of our Attractions products," states Geoff Chutter, President and CEO of WhiteWater. "Our positive growth as a company is in direct proportion to the level of commitment from our employees and our ability to employ the right people, in the right positions, for them to succeed."
Nathan's role in leading WhiteWater's Attractions business development will be to guide and complement the waterpark team by heading strategic initiatives to drive future growth for the company within the 'dry' Amusement park product portfolio.
Although not officially part of Arrow Development or Arrow Dynamics, Betty always appreciated the love that industry members and enthusiasts passed along to the rest of the family. Her husband was responsible for designing and building 93 roller coasters around the world — many of them notable for breaking records or being the first-of-their-kind. Ron and Betty were married for 54 years when he passed away in 2011. They are survived by four children and nine grandchildren.
A funeral service is scheduled for December 17 at Martin United Methodist Church in Bedford. The family has requested that donations be made to the Tarrant County Food Bank, Meals on Wheels or the Humane Society.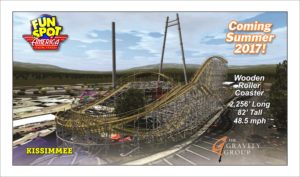 KISSIMMEE, Fla. – Today we are excited to announce our HUGE deal with The Gravity Group, an American based company out of Cincinnati, Ohio. As part of the deal The Gravity Group will custom design a new Roller Coaster that will be built for Fun Spot America's Kissimmee,Florida location.
John Arie Jr, Fun Spot America's CEO stated, "This is HUGE news not just for us but the city of Kissimmee as this will be the only wooden roller coaster in the southeast United States that will feature a 360 degree barrel roll . This roller coaster will be completely unique and thrilling, we have worked tirelessly with the Gravity Group to design a ride that will be a must ride coaster for any thrill seeker and coaster enthusiast,definitely bucket list worthy. We are still working through the Theming,naming rights and sponsorship opportunities but with over Two million visitors to our parks each year we do expect to move forward quickly on these opportunities. This is HUGE news for all of us in this community as we all continue to raise the bar and level of expectations when guests visit our city. Let's Make America Fun Again!"
Fun Spot America will be making an investment of $6 Million dollars for this new addition.
This project will add 50 new jobs to the local economy during construction.
Fun Spot America will also add an additional 20 new full time positions once the new Roller Coaster opens in the summer of 2017.
Ride Specifications:
Track Length: 2256 feet
Lift Height: 82 feet
First Drop: 80.5 feet
Maximum Bank Angle: 115 degrees
11 different air times
Top Speed: 48.5 MPH
Fun Spot America Theme Parks are Central Florida's only family owned theme parks, with two locations Orlando and Kissimmee. John Arie, Sr., owner and founder of the Fun-n-Wheels attraction in 1978 then developed and expanded the property into Fun Spot America Theme Parks. Fun Spot America Theme Parks features unique patented multi-leveled go-kart tracks, Arcades, Roller Coasters, Family, Kiddie, and Thrill Rides. It is home to the largest arch (Orlando – 250 ft.) and tallest (Kissimmee – 300 ft.) SkyCoasters in the world. It has Orlando's only wooden roller coaster (White Lightning). Fun Spot America Theme Parks currently employs approximately 500 employees.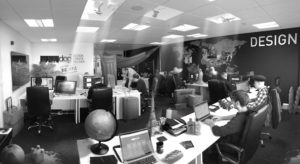 Scruffy Dog Design, Create & Deliver is gearing up to handle an influx of new projects across the globe. After successful exhibitions at the IAAPA Attractions Expo in Orlando, Florida, the European Attractions show in Barcelona, Spain, and the Museum + Heritage show in London last spring, it was an obvious decision for the creative organisation.
Having won contracts in the EU, USA & UAE over the last 6 months, Scruffy Dog is now looking for talented local individuals to assist with new contracts and business growth in these regions. The company is currently looking for candidates for both, new business development and creative management roles, to initially lead the regional divisions and later progress to a managing director position, heading up the new geographical creative studios.
Scruffy Dog is also expanding their team in the UK and is currently seeking a business development manager for their dedicated UK Museum and Heritage division.
These positions are an excellent opportunities for candidates who have worked in a supportive roles in the industry and are now looking to step up into more senior positions, responsible for running their own division within Scruffy Dog. Or this could be an exciting opportunity for an already established candidate to build upon their existing portfolio and oversee their own team with the support of the group company.
Please contact the Scruffy Dog team if you believe you fit the above criteria and would like to join our ever-expanding team, in one of our new global positions: 
http://www.scruffydogltd.com/careers/
"If you really want to do something for Gatlinburg, come back and visit us," Werner said in a Nov. 30 press conference.
"Many of our city's 6,000 residents, as well as those of our friends and family in Gatlinburg, are dependent on the tourism industry for jobs to care for themselves and their families," said Leon Downey, Pigeon Forge executive director of tourism. "As our communities move forward, our industry has an obligation to our residents and employees to encourage visitation to the area and sustain our businesses."
Pigeon Forge is located next door to Great Smoky Mountains National Park where wildfires ignited Monday night, Nov. 28.
Pigeon Forge businesses were not damaged during this week's fires, and businesses are operating as usual. The city's Winterfest festival continues, including several Christmas shows at various theaters. Dollywood theme park reopens on Friday, Dec. 2. Restaurants and lodging properties are operating on normal schedules.
City-wide support includes 30 Pigeon Forge firefighters currently stationed in Wears Valley.
Of the 500 evacuees in Pigeon Forge, fewer than 20 remain in the Pigeon Forge Community Center shelter.
"We are heartbroken by the devastation we've seen in Gatlinburg," said Pigeon Forge City Manager Earlene Teaster. "But I speak on behalf of all our Pigeon Forge tourism partners when I say that we offer our constant prayers and encouragement for everyone affected and stand alongside them as they work to rebuild."
Dolly Parton announced a new effort by The Dollywood Company and The Dollywood Foundation to establish a fund to assist the families affected by the Smoky Mountain wildfires. The new My People Fund will provide $1000 each month for six months to Sevier County families who lost their homes. Anyone who would like to contribute to the My People Fund may visit dollywoodfoundation.org.
The Tennessee Emergency Management Agency (TEMA) and Tennessee Voluntary Organizations Active in Disaster (TN VOAD) have set up a call center to provide information for those who would like to donate goods and volunteer to help survivors. For a list of the most-needed items, please visit http://mypf.social/pfdonationneeds. The call center is staffed from 8 a.m. to 8 p.m. daily; the phone number is 866-586-4483.
To support displaced residents and visitors, Pigeon Forge established a distribution center to disperse donated food and supplies. Located just off the Parkway in Pigeon Forge in the former Boyds Bear building at 149 Cates Lane, the facility is open Monday through Saturday from 9 a.m. to 4 p.m. and Sunday from 1 to 4 p.m.
The deadline to submit a number of scholarship applications for the 2017 AIMS Safety Seminar, has been extended. Applications for the Mark Moore Craftsperson scholarship and the IAAPA Alan Ramsay scholarships will now be accepted through Monday, December 5th.
Complete information on these scholarships along with application forms can be found on the AIMS website at www.aimsintl.org. For questions, please contact AIMS at info@aimsintl.org.
PIGEON FORGE, Tenn. — In a video message released this evening, Dolly Parton announced a new effort by The Dollywood Company and The Dollywood Foundation to establish a fund to assist the victims of the Great Smoky Mountain wildfires in Tennessee. The new My People Fund will provide $1000 each month to Sevier County families who lost their homes.
"I've always believed charity begins at home and my home is some place special," Parton explained. "That's why I've asked my Dollywood Companies—including the Dollywood theme park, and DreamMore Resort; my dinner theater attractions including Dixie Stampede and Lumberjack Adventure; and my Dollywood Foundation—to help me establish the My People Fund.
"We want to provide a hand up to those families who have lost everything in the fires. I know it has been a trying time for my people and this assistance will help get them back on their feet."
Anyone who would like to contribute to the My People Fund may visit dollywoodfoundation.org.
For those wishing to send donations via mail to Dolly's My People Fund, the address is:
Dollywood Foundation
2700 Dollywood Parks Blvd.
Pigeon Forge, TN 37863
More information on the program will be released on Friday, December 2.
LOUISVILLE, Ky. –
On the heels of a very successful 2016 season, Kentucky Kingdom announces its new attractions and additions for 2017. Leading the list is "Eye of the Storm," a 24-passenger, high-speed thrill ride with a roller coaster train that circles a seven-story loop, featuring continuous rotations, inversions, and both forward and backward motions (see below photo, video, and spec sheet). With the addition of "Eye of the Storm," Kentucky Kingdom now has more than 80 rides and attractions, including five roller coasters, 20 water attractions, and one of the largest selections of children's rides in the region, with two additional children's rides to be introduced in 2017.
The park is also upgrading its classic wooden coaster, Thunder Run, which will receive a new train and track modifications at a cost of more than half a million dollars. Bill Hargrave, the park's Vice President of Construction, remarked, "This new train replaces the original Thunder Run train first put into service in 1990. With its advanced technology, the new train, together with the track improvements, will give coaster enthusiasts a smoother and faster ride."
Other improvements include the installation of more shade structures in the water park and at ride queue lines; additional lockers; a greater number of tables, chairs, and benches throughout the park; more lounge chairs for the water park; beefed-up air conditioning in restrooms and dining areas; upgraded technology to expedite season pass processing and in-park purchases; three additional ticket windows to speed entry into the park; and, for convenience, an additional entrance to the Hurricane Bay water park.
Ed Hart, President and CEO of Kentucky Kingdom, commented, "Last year, we completed our initial three-year development plan and attendance rose to approximately 800,000, representing a 60% increase over attendance at the time the previous park closed (in 2009). With tremendous support from my partners (Ed Glasscock, Bruce Lunsford, and the Al J. Schneider Company), we've spent a total of $54 million over the past three years. That's $10 million more than the amount we committed to spend. Now we are ready for round two – a second three-year development plan, with the goal of achieving at least one million visits. Our approach has always been the same: to add new attractions for every age and thrill level, provide outstanding guest service in a safe and friendly environment, and offer prices the average family can afford."
Hart went on to add, "We take our role as a leader in the Commonwealth's tourism industry very seriously. With the hundreds of thousands of out-of-state visitors now coming to Kentucky Kingdom each year, the park not only helps fill local hotel rooms, but also helps boost attendance at other attractions, both locally and throughout the state."
"In addition," Hart said, "for many of our more than 1,000 seasonal team members, a summer job at Kentucky Kingdom is their first real job. We are dedicated to providing them the best possible training and mentoring. This not only helps them perform well in their duties here at the park, but also gives them a solid foundation for whatever career path they may ultimately choose."
In 2017, Kentucky Kingdom's general admission price will be $49.95. Season passes, which include free parking, a 20% discount on in-park purchases, and $1.00 soft drinks, are now on sale for only $59.95 at the park's website (www.kentuckykingdom.com) and at all area Kroger stores. For more information, please check the park's website.
PIGEON FORGE, Tenn. – After assessing the damage wrought by recent wildfires in the foothills of the Great Smoky Mountains, Dollywood is focusing its efforts for the next two days supporting the community.
Dollywood hosts have joined in supporting the needs of their fellow hosts affected as well as assisting other area businesses in supplying personal care items to the shelter at the LeConte Center in Pigeon Forge and they continue to feed and house firefighters and first responders.
"I have been watching the terrible fires in the Great Smoky Mountains and I am heartbroken. I am praying for all the families affected by the fire and the firefighters who are working so hard to keep everyone safe. It is a blessing that my Dollywood theme park, the DreamMore Resort, Dixie Stampede and so many businesses in Pigeon Forge have been spared," Dolly Parton said.
Thanks to the hard work by community firefighters and first responders, Dollywood's DreamMore Resort is open to guests. The Dollywood theme park will resume normal operation on Friday, December 2 at 2 p.m.
For those interested in helping victims of the wildfires, contact the American Red Cross (1-800-Red Cross) or text REDCROSS to 90999 to donate ten dollars to the American Red Cross disaster relief fund.