Marilyn Hannes leads refocused SeaWorld San Diego into future
New emphasis on edutainment, top-flight attractions
AT: Dean Lamanna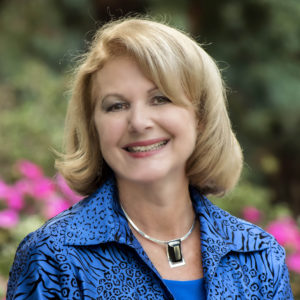 SAN DIEGO, Calif. — SeaWorld Parks & Entertainment has been making company history on several fronts during the past year. And Marilyn Hannes, park president of SeaWorld San Diego, is part of it.
A California native who grew up in Buena Park — in the dynamic midst of Orange County's theme park country — Hannes, having already worked in tourism and hotel marketing regionally and at the state level, became general manager and sales director for that city's Wild Bill's Wild West Dinner Extravaganza. In 1997, she landed in SeaWorld San Diego's sales division, rising within the corporate ranks over the next two decades to vice president of global sales, handling 12 SeaWorld parks.
Hannes was named to the top post at SeaWorld and its companion water park, Aquatica, in San Diego in April 2016 — becoming the first woman to fill that role within the company's Golden State operations.

A past chair of the California Travel Industry Association and the Visit California International Committee, Hannes received the 1994 Leadership Award for General Manager Excellence from the Southern California Hospitality Sales and Marketing Association. In 2014, she was appointed to the board of directors of the San Diego Convention Center Corporation; she currently serves on the boards of the San Diego Regional Chamber of Commerce, the San Diego Tourism Authority and the Hubbs-SeaWorld Research Institute.
Hannes is leading SeaWorld San Diego at a critical time for the park and its embattled parent. After years of criticism and evolving public opinion — and subsequent attendance and stock market declines — the company has begun moving away from orca and animal shows toward more educational, exhibit-style wildlife presentations and themed attractions while continuing its lauded conservation efforts. At the San Diego theme park, this summer will see the introduction of Orca Encounter, an exhibit that replaces the One Ocean killer whale show; Electric Ocean, a nighttime spectacular; and Ocean Explorer, an immersive, three-acre area with several new rides and interactive sea life displays.
"We have tremendously passionate people at SeaWorld caring for our animals and our guests every day," said Hannes, who lives in Chula Vista, Calif., with her husband, Phil, and son Brandon, the youngest of her five children. In conversation with Amusement Today, it became clear that she is very much one of those people.
Congratulations on your first year as president of SeaWorld and Aquatica in San Diego. How does it feel to represent such an iconic attraction?

It's an honor and a privilege to lead the passionate SeaWorld team. Leading SeaWorld San Diego specifically was my career dream for years, and there are days I still can't believe how lucky I am. Even in my early days working in the hospitality industry and living in Orange County and Los Angeles, I always told myself that if I ever had a chance to work at SeaWorld, I would jump at it. Nearly 20 years ago, that's exactly what I did.
SeaWorld discontinued its One Ocean orca show in January. What was your sense of the overall guest reaction to the last performance?
The final One Ocean had a very, very special energy level I had never seen in the stadium, as well as an emotional connection among the whale trainers, our team members and all our guests. It was truly a once-in-a-lifetime experience and thousands of people wanted to be part of it. There was a strong sense of love for killer whales and SeaWorld, and certainly a feeling of nostalgia. It was one of those moments in time that I know I will never forget.   
How do you feel about the closing of this chapter in SeaWorld's history?
I will always have incredible memories watching and being part of SeaWorld's evolution over the years, and I have many personal favorites among exhibits, attractions and shows we no longer have. But when one chapter is over, I'm excited for the next one to begin. It's inspiring to be part of our company's vision going forward.
What we can contribute to the world is bigger than our parks, such as being global leaders for marine life rescue and tackling ocean health issues. Those core values of SeaWorld personally inspire me. As far as specifically transitioning from One Ocean to our new Orca Encounter, I'm excited to be sharing these amazing orcas in a more natural way that stays focused on education and conservation.
We can't wait to complete the Orca Encounter venue, which looks like a Pacific coastal inlet with waterfalls, rockscapes and trees. I'm also excited about our $10 million commitment to help killer whales in the wild; there's a nice connection to inspiring our guests to care about killer whales and the ocean, plus using our resources to directly help orcas in the wild.
How does Orca Encounter present a fresh and valuable opportunity for the park?
We know that our guests enjoy learning visually and they learn more when they are having fun. Based on killer whale behavior in the wild — how they move, hunt and navigate, what they eat and even how they communicate — Orca Encounter will be a documentary-style presentation helping our guests gain a deeper understanding and appreciation for orcas. A giant, first-of-its-kind infinity video screen will augment a new Pacific Northwest-themed backdrop displaying imagery of orcas in the wild in addition to orca graphics and information about the whales.
At the same time, the orcas living at SeaWorld will display similar natural behavior right in front of our guests. Our behaviorists will also help guests better understand how we each play a key role in the future health and vitality of the ocean.
It is the next generation of sea life experience. We are very excited about presenting these amazing animals in a natural way for our guests.
What can we expect from SeaWorld's new summer nighttime presentation, Electric Ocean?
Electric Ocean is an all-park entertainment overlay, with bright colors, movement and a high-energy party atmosphere. Guests can dance at the Deep Sea Disco and have body and face paint applied at the Glow Bar. Replacing fireworks will be high-tech, 3D projection mapping and laser shows.
Our signature nighttime experience will be Cirque Electrique, a next-gen Cirque de la Mer show on Mission Bay that integrates an LED-lit cast.
One of the coolest elements of Electric Ocean will be bringing our "Real… Amazing" vision to life in partnership with BioPop [Biological & Popular Culture, Inc., of nearby Carlsbad, Calif.]. BioPop will create a personal experience for guests where they can interact with bioluminescent algae that lights up. Our visitors will learn how these organisms play a vital role in our oceans while at the same time be dazzled by their brilliance.
The park's forthcoming Ocean Explorer section appears to be an especially ambitious project. What excites you the most about this multifaceted new attraction area?
Ocean Explorer is a whole new realm that will take explorers on a deep-sea mission. Submarine Quest will be the signature exploration experience — a one-of-a-kind, high-tech, interactive digital journey that will carry guests on a scientific expedition to learn about some of the most mysterious ocean creatures.
Visually, I think Submarine Quest will add so much to the realm, as will the giant jellyfish-themed swing ride, Tentacle Twirl. There are three more kiddie rides that will delight younger guests.
But what excites me the most is not only having children learn while having fun on Submarine Quest, but also giving them the opportunity to immerse themselves in our new, uniquely designed aquariums. Little ones will be able to pop up in the middle the giant Pacific octopus aquarium and move like a crab through a crawl tube at the giant Japanese spider crab aquarium. Guests will also enjoy the moray eel exhibit, where they can learn about these elusive animals.
I'm thrilled about the cohesive theme Ocean Explorer brings to the park. It will truly enhance our overall guest experience.
Looking beyond this season, SeaWorld has a new roller coaster, Electric Eel, on the drawing board for 2018. What will this bring to the park's mix of offerings?
I can't wait to open Electric Eel, our most thrilling ride in 2018. It will be 150 feet tall and will have a loop inversion. It will twist and turn at speeds of more than 60 miles per hour, racing both forwards and backwards. It's totally something new and different for our park and for San Diego, and it will have great appeal for coaster enthusiasts, teens and young adults. It will offer the only upside down view of Mission Bay, too!
At SeaWorld, we are always looking for unique ways to theme rides so that guests learn about and see what it's like to move as a particular animal — in this case, an Electric Eel.
Are you a roller coaster fan?
I am a total roller coaster and theme park enthusiast. I grew up mowing lawns to buy admission tickets to Knott's Berry Farm and Disneyland every weekend; of course, we also frequented [Six Flags] Magic Mountain and Universal Studios Hollywood.
Before that, my earliest amusement memories were of the Kern County Fair, where my mom would take me on every ride they would let me on. My mom still rides roller coasters with me at age 75! SeaWorld is perfect because it combines my love for theme parks with my love for animals and the ocean.    
What inspires and energizes you in your role at SeaWorld San Diego, particularly at this point in the park's evolution?
Helping chart the course of SeaWorld's future inspires me, and I'm all in on that mission.
What we do is amazing. But we can't keep doing all the great work we do unless we are successful. The people of SeaWorld inspire me; their commitment to the animals humbles me, and I am proud to serve them. Every time we return a rehabilitated animal to the Pacific Ocean, I get even more inspired.
There's never been a more important time for this park, and it's important to keep educating and inspiring future generations. I see the light bulb go on for children in the park every day. They learn, they start to care… they will grow up and make a difference. Every time we make great memories happen for guests, it's very fulfilling.
This article appears in the May 2017 issue of Amusement Today.